" Considered To Be Best Value in Consumer Headphones "
Not So Much Actually
Drawbacks
No microphone for making calls
Bulky Design
Lots of Plastic Material
Headphone Amplifier needed to bring out the best.
Only one year warranty
Also if your a bass lover then this is not for you.
---
These headphones need little introduction and are claimed to be the finest headphones available under 10K.
They are an updated version of original ATH-M50 , which was released in early 2000s. While the " X " model was released in early 2014 and with it came a lot of upgrades and improvements.
Comfort
ATH-M50x are adjustable and comfortable pair of headphones. They have great padding on the earcups and new detachable-cord design.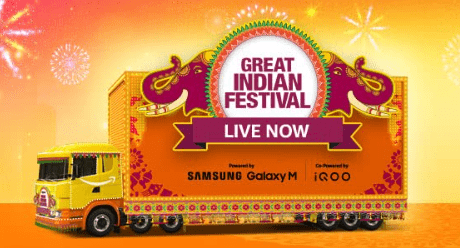 The headband is thick so they can be a little heavy on head for longer use.
90° swiveling earcups for easy, one-ear monitoring and handling.
---
---
In the Box
They come in a nice looking box with 3 Detachable Cables.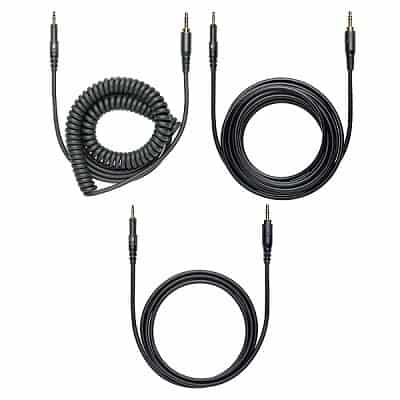 Standard 3 foot cable

10 foot studio cable

3 foot coiled cable with 1/4 inch adapter which can be used for studio purpose.
Along with the cables you get one leather carrying case pouch.
---
Sound Performance
For a price under 10,000 these headphones have a lot to offer.
Wide soundstage and minimal flavoring for a headphone at this price range. Clear mids and crisp highs ( highs are too boosted that you might even find them piercing )
They feature a well balanced and detailed sound for analysis work in studio. Don't expect too much bass from them , they are not made for that. They are more suited for studio and monitoring work.
Although you will need a headphone amplifier to bring out the best from these , especially if using on a smartphone.
Passive noise isolation to keep ambient noise out and music inside , again there is no active noise isolation.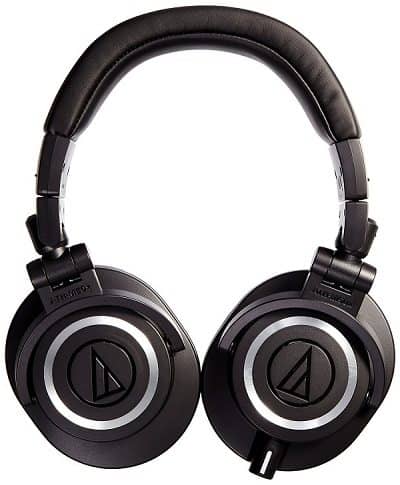 Looks
Compared to other high priced headphones like V-Moda Crossfade LP2 , ATH-M50x might look a bit outdated as they are not the bulkier side and older design.
Built Quality
They are built like a tank and will easily withstand years of abuse.
Although a lot of material is plastic so you will not get a premium feel as you get from other high end headphones.
Final Word & Pricing
They are moderately comfortable , offer rough and tough built which can last for years. They don't have boom sound like Beats by Dr Dre or Vmoda LP Square but are well balanced and deliver a accurate sound signature.
---
Also you will need a headphone amplifier to bring out best form Audio Technica M50x. Smartphones are just not powerful enough to bring the best out of these.
If your a fan of bass then don't buy these , go for V-Moda Crossfade LP2 (More bass) which work great with all kind of mobile devices without requiring an amplifier.
---
Alternatives To ATH-M50x
---
Comment below to add what you think about ATH-M50x headphones.