Update After 9 months of usage , still rocking well and I am able to still enjoy music every once in a while. No problems with connectivity or sound. Their sound is still superior to some newer tws launched in same price range. The charging port is not Type C port , so you might need a Type C converter.
Rekindle Your Love For Music and Dance again
I have been using these 1MORE True Wireless Earbuds for about 15 days and these are the best you can get for around 6k. From the casing to packaging everything about these are premium.
The earphone case which is used to store and charge the tws earbuds , is as good as you can use it as a ring box to propose your loved one. It open on click of a button , which every time feels very satisfying. You just wanna keep spamming it to click open and close.
| Aspect | Details |
| --- | --- |
| Product Name | 1MORE True Wireless Earbuds |
| Usage Duration | 15 days (initial review) |
| Update After 9 Months | Still working well after 9 months of usage. No problems with connectivity or sound. |
| | Sound is superior to some newer TWS in the same price range. |
| | Charging port is not Type-C; requires Type-C converter. |
| Overall Experience | Premium feel from packaging to casing. |
| Design and Comfort | Lightweight, fits comfortably at the right angle. |
| | Secure fit in the ears. |
| | Case design is impressive, opens with a satisfying click. |
| Sound Quality | Qualcomm aptX Audio Technology & AAC Compatible. |
| | Tuned by Grammy-winning sound engineer Luca Bignardi. |
| | Crisp and clear sound. |
| | Balanced soundstage, distinct sounds with quality. |
| | Treble and bass are good, no sound drowning. |
| Features | Charging case closure is satisfying, earbuds stick magnetically. |
| | Automatic pairing after removal from the case. |
| | No connection issues experienced. |
| | Standby battery is well-maintained. |
| | Earbuds provide around 6 hours of listening, case can charge them 3 times (total 24 hours). |
| | No Type-C port for charging (uses micro-USB). |
| | Single earbud sharing for watching movies with a friend. |
| | Well-placed button, no volume control on earbuds. |
| Conclusion | Impressive form factor and design. |
| | Rich, punchy bass with comfortable fit. |
| | Recommended for sound quality and comfort under 10k range. |
| | Not ideal for calls, better to consider AirPods. |
| | Considered to beat Jabra Elite 65t in sound quality. |
| | Some missing features hoped to be improved in future offerings. |
| Update After Months | Still working well after a few months of occasional use. |
| | No sound or working issues, even after falling a few times. |
Available at – Amazon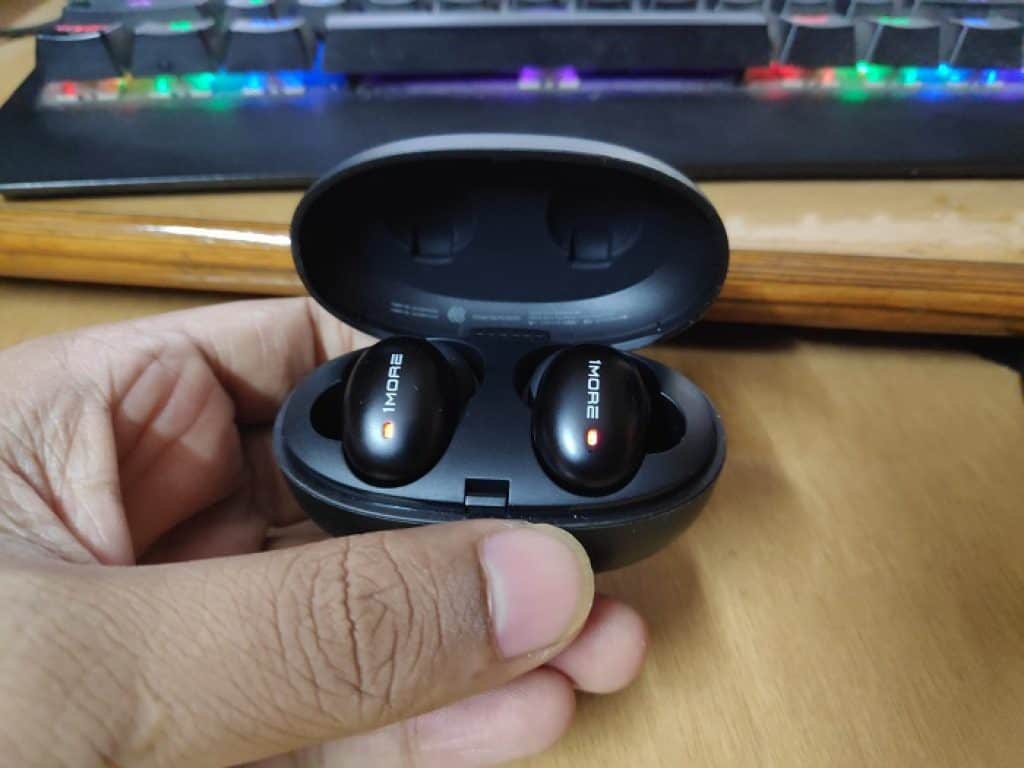 Design and Comfort
The design and built of these earbuds is a wonder on it's own , so lightweight and fits in the ear at right angle. The design is not lacking in any way or form . you just pick it up and plug in your ears.
As simple as that , as I said the case is also designed very carefully and you will like to play with the case.They have a tight and secure fit , which sits comfortably on the ears.
Also Read : Best True Wireless Earphones Under Rs 5000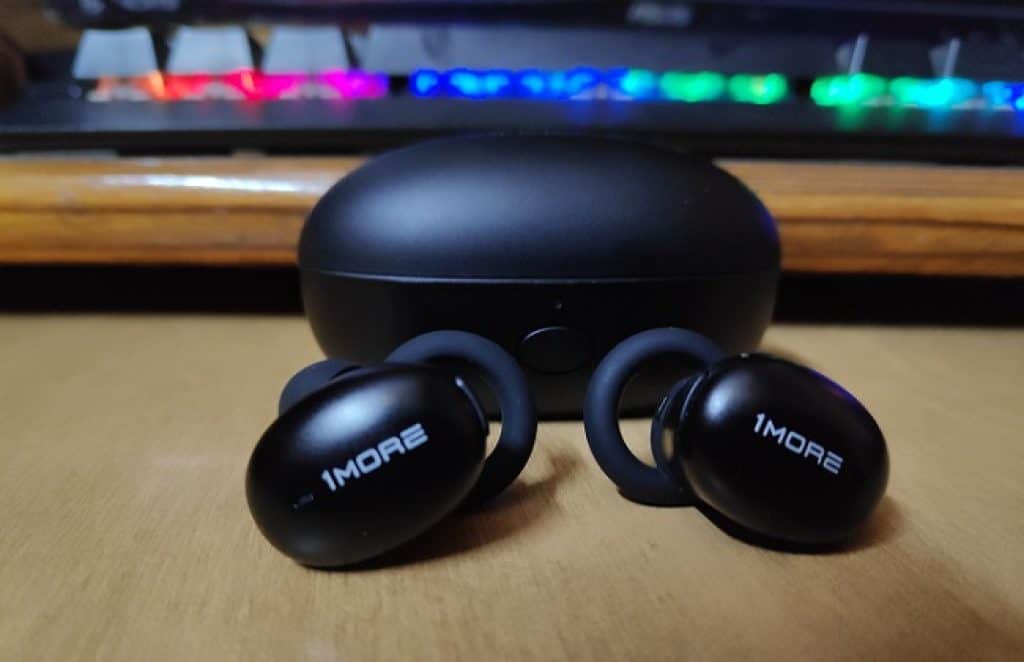 Sound Quality
These earbuds are Qualcomm aptX Audio Technology & AAC Compatible , which ensures a consistent audio quality.Plus these are tuned by Grammy winning sound engineer Luca Bignardi for a balanced and precise soundstage.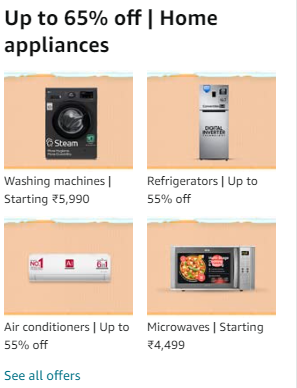 After having personally have listen a number of songs with these , I would say that these have crisp and clear sound. Once you get hooked with these , you will not look for anything else.As soon as I plug them in , I just want to get lost in my own world and dance to the beats.
The sound stage and the ability to differentiate between sounds , while delivering them with great quality makes these earphones stand out. So the treble is good , bass is punchy and there is no sound drowning.
If you have been using a normal budget earphones till date , then after switching to these you are definitely going to notice the premium audio. The feel of listening clear instruments , good beats.
There is no hissing sound or disturbance , which can be heard in some other brand models.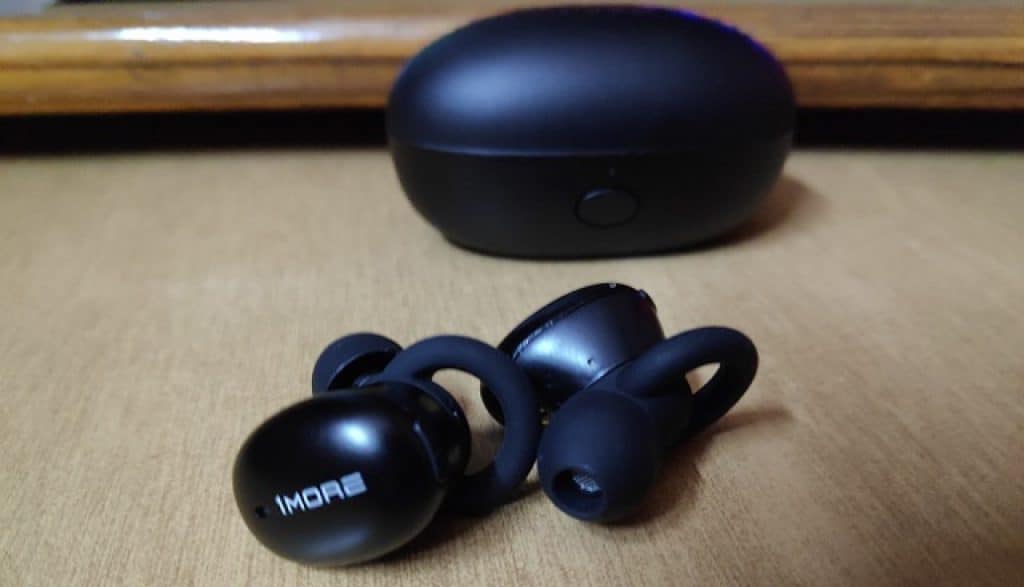 Features
The closing of charging case is very satisfying with click sound and the earbuds magnetically stick when you put them in the case on their own , just put at right angle.
After removing from the charging case the earbuds pair with each other then get connected to your smartphone's bluetooth. I haven't faced connection issues till date , unlike in some other major brands which can have connection issues sometimes.
Talking about the stand by battery , I used them after 2 weeks of non usage and they still worked well without requiring charging. Which means that standby battery is maintained and does not get discharged when idle.
After once charged the earbuds give you a listening time of around 6 hours , while the charging case can charge these upto 3 times. So , in total you get around 24 hours of listening when everything is fully charged. Which makes it idle pick for travel , where you don't find working charging sockets.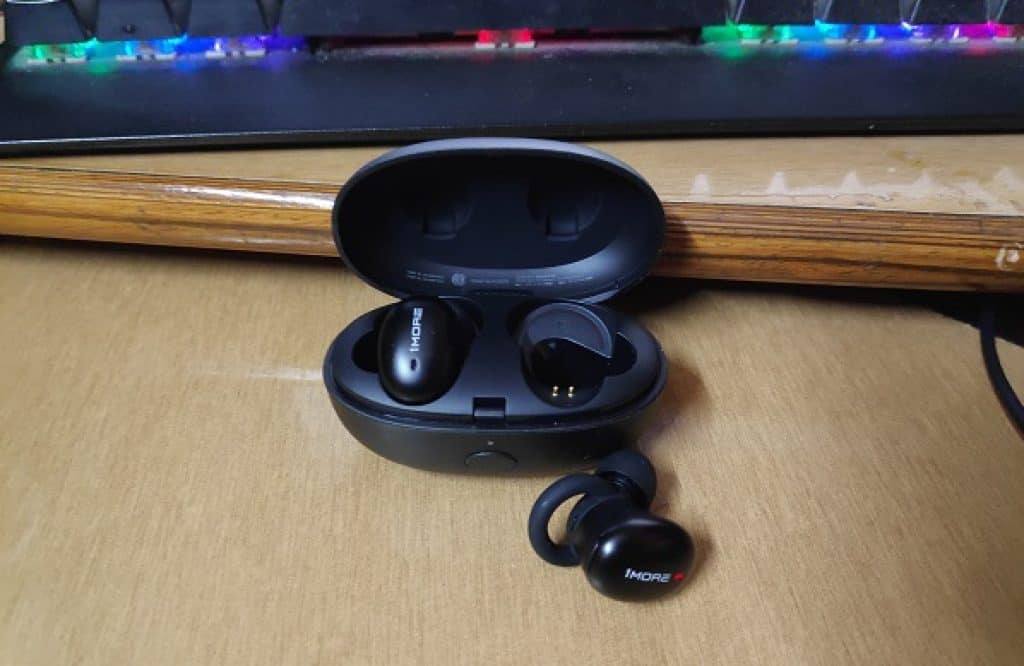 One con that makes me use them less is the absence of the Type C USB port for charging , as my phone has Type C port and it's handy if I can use the same to charge these. But sadly that's not the case. but for those who have Micro-USB port in their smartphone , they will love it.
One great thing about tws earbuds is , suppose your watching a movie with your friend on a laptop and you only have one pair of these earbuds. You can just give one left or right earbud to you friend and both can enjoy the movie , through only one ear though. But it's still something sweet. We can't do this in wired or neckband wireless earphones.
The button on earbuds is placed quite well , easy to operate. The volume control is lacking , so you can control volume through your smartphone.
Conclusion
For 6k , I will say these are a steal. The form factor and design is impressive. The sound is rich and punchy bass , fits comfortably.
I will say if your looking for a decent earbuds under 10 k range then these are definitely worth considering if you can do without Type C port and not intend to use them primarily for calling purpose only.
If you want something for calls then better go for Airpods instead. For music some say that they even beat Jabra elite 65t , which are priced quite more. So , these are the best pick under 10k for sound quality and comfort.
Just missing a few features , which I hope 1More can improve in their new offering in future.
Check Cheapest Price – Amazon
Update after months:

Using every now and then for a few months now. No problems with working and sound also good. Even fell few times , but no issues noticed.
---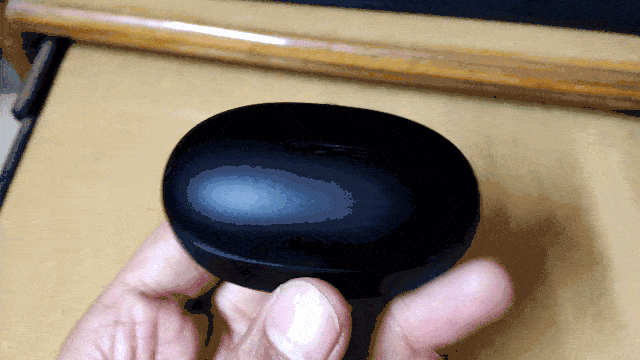 ---
Also Read

Best True Wireless Earphones Under Rs 5000

11 Best Wireless Earphones Under Rs. 1000

Bluetooth Earphones Under 2000

Rs.

2,356

Rs. 6,000
1 new from Rs. 2,356
in stock