Building a budget setup comes with it's on set of cons and the biggest one being that you're on a budget and you need to compromise on certain elements. That's the dilemma I had to go through during my setup and the place where I did make the cuts was Keyboard and mouse. After building my setup I was left with spare change and I couldn't go all out for keyboard and mouse even though I really wanted to grab a wireless RGB one. So I ended up buying the HP 160 Keyboard and Mouse combo. The MRP is 1000₹ but it cost me 800₹ and you can grab it for somewhere around that price. But why did I go with this one specifically and should you buy it or spend a little more? Let's talk about that.
Also Read :
Best Mechanical Gaming Keyboards in India
10 Best Earphones Under Rs 1000 in India

The combo comes in a cardboard box which highlights it's features and opening up the box In the box we get the keyboard and mouse wrapped in plastic followed by a warranty booklet. Now let's take a look at each of them individually and how they have performed in my week of heavy usage.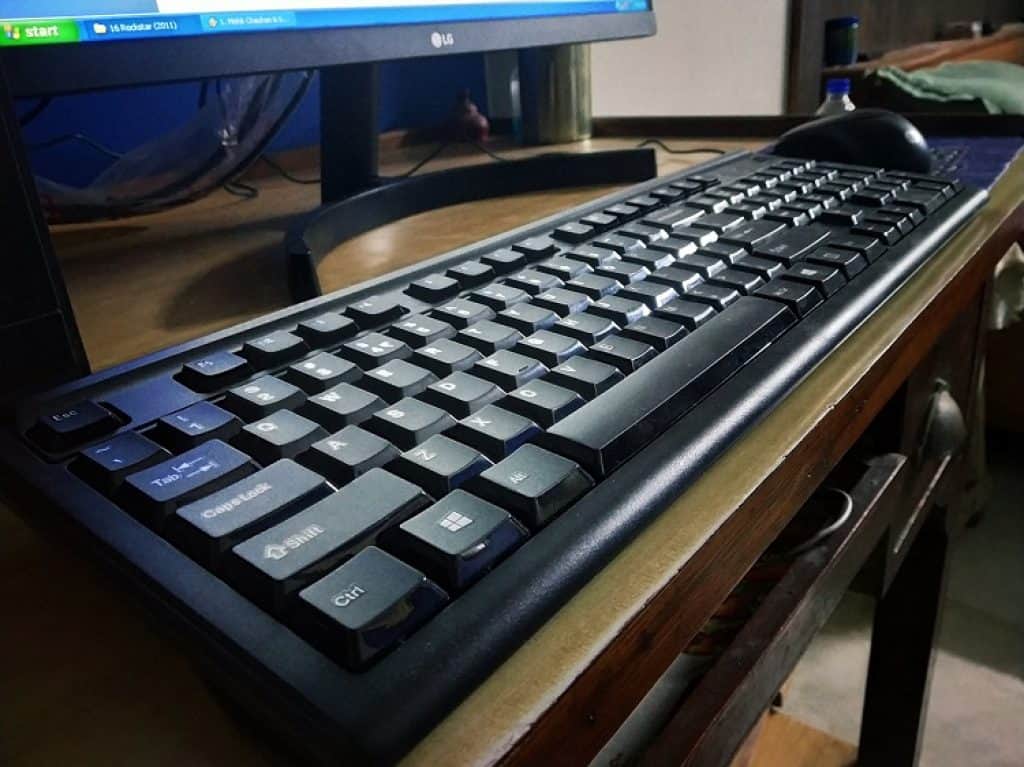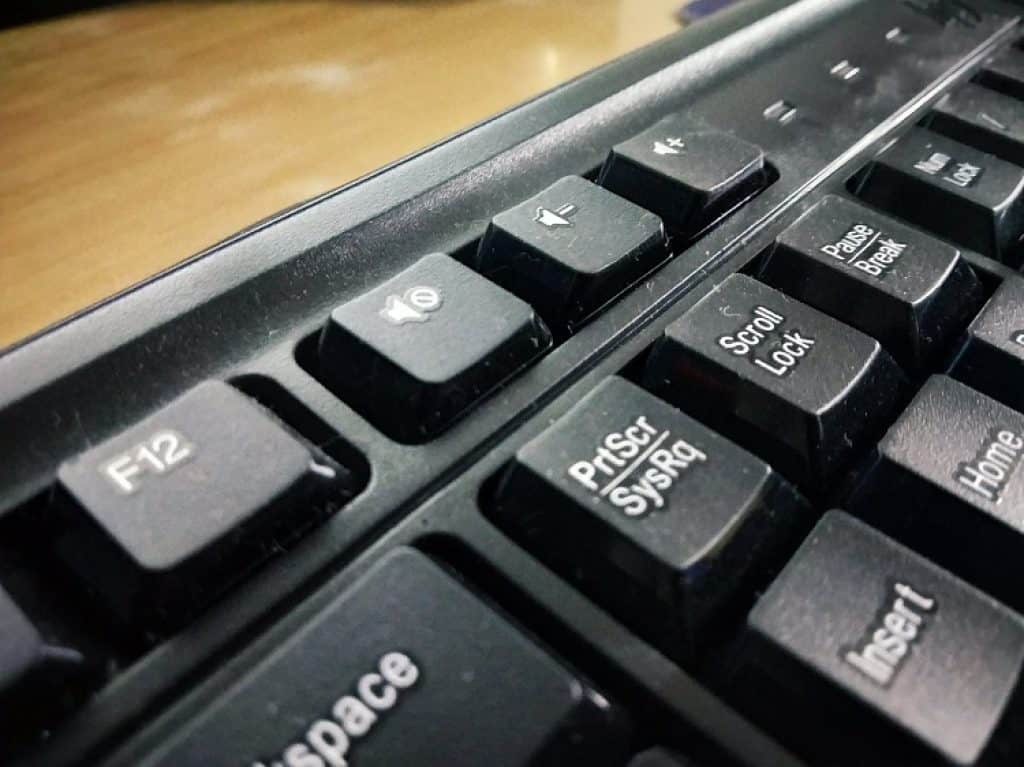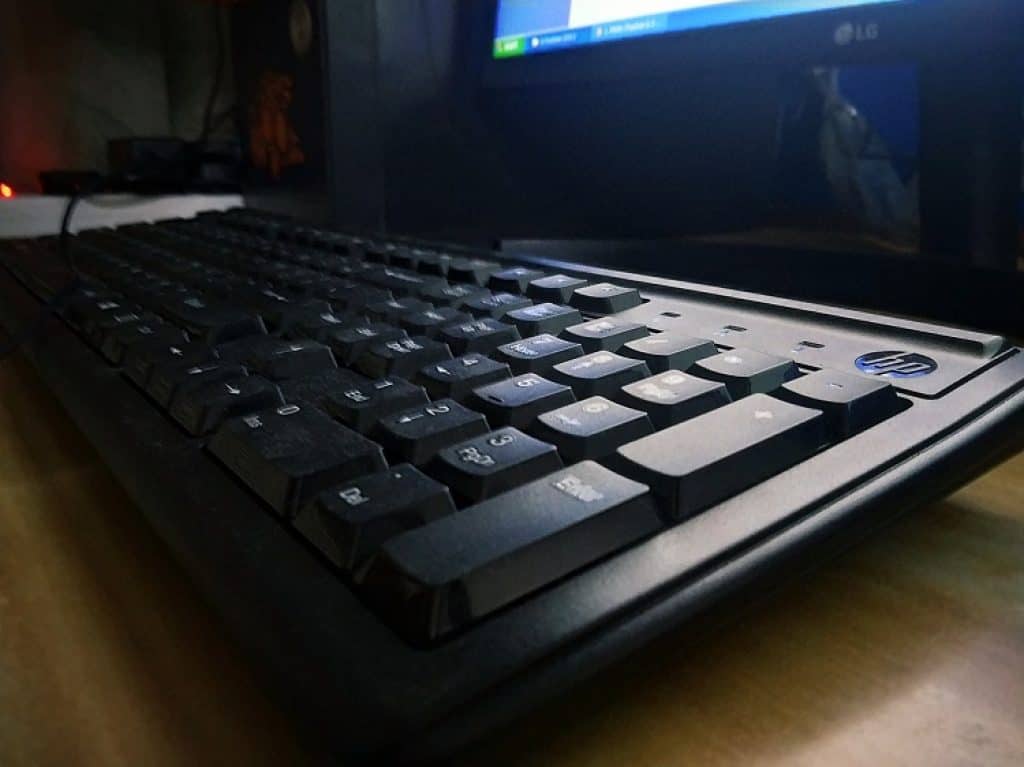 Keyboard
The keyboard I would say is one of the highlights of this product as it's a full size keyboard with 107 keys and a proper number pad so the keys aren't cramped up, they're spread out nicely with ample space between them but the full size also means you will need more space on your table for it. One thing that bothers me is there is no full size Enter key but that is just a personal preference. The Enter key provided works just as well. Another thing I liked about this keyboard is even on such a low budget it does not necessarily feel cheap. Don't get me wrong the materials used here are plastic and cheap one and it is extremely light because of it, even the rubber grips provided under don't do even a half decent job to give the keyboard grip on smooth tables but it also feels sturdy enough to last a while. And that's also one of the reasons I went with HP is because of durability as the previous HP products I've used have stood the test of time so I'm hoping here that this one lasts me at least a year. It also has a matte textured finish which I like a lot as it's helpful when I've got grease on my fingers to maintain a grip. But I'm just a fan of matte black textured finish in all of my products so it's just nice that it is there although I feel like it will wear off quickly with daily use.
It is a membrane keyboard of course, you can't expect a mechanical keyboard anywhere near this price range but the keys have a tactile and clicky feel to them which feels nice on pressing them and doesn't feel mushy at all and even though I've been heavily using the keyboard for the past 7 days since I've got it the keys still feel great to use. Pressing them gives you that satisfying sound and since they're not cramped up, you won't find yourself mistyping or accidentally pressing a key that often. This is especially good if you're learning to type fast and trying to get a good practice of where the keys are on the keyboard. It's also beneficial when it comes to gaming as you won't be pressing any keys accidentally.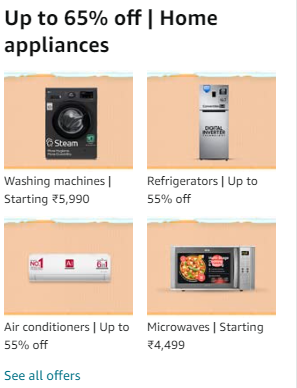 Also Read : Best Gaming Mouse in India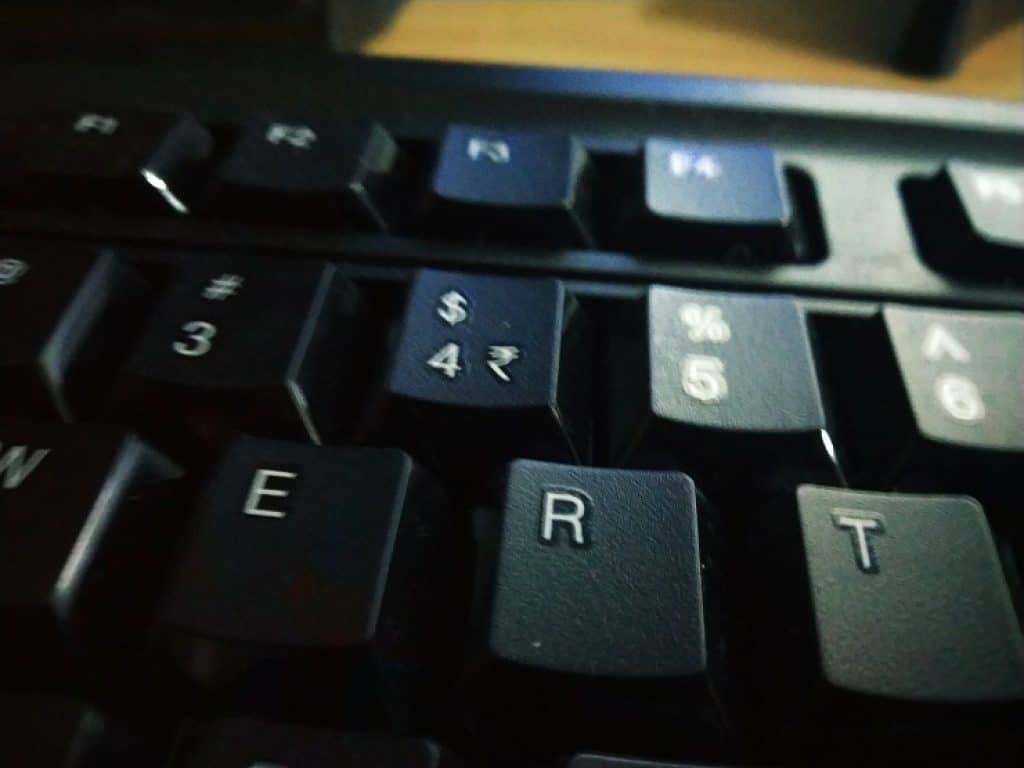 As for additional features, you can say that there are basically none at least none that would stand out and it was expected at this price. The keyboard comes with 3 extra keys to mute, increase or decrease the volume next to which are your 3 led indicators for num lock and caps lock and an engraved HP logo next to the led. It also has an option for the rupee "₹" symbol with the F4 key but I would've preferred a seperate key for it but still it's a convenient addition. This is pretty much it when it comes to additional features for the keyboard. The keyboard also comes with a stand which is basically a standard in every keyboard.
The combo is wired and uses USB ports for connectivity but once it's plugged in it works flawlessly. You don't have to go through any setups just plug and use. The response time is great and I've experienced no issues with it and no delays so far. The only issue I will say is cable management but that's a given with wired peripherals.
Also Read :
Gaming PC Assembled Under Rs. 50,000
10 Best Gaming Laptops Under 50,000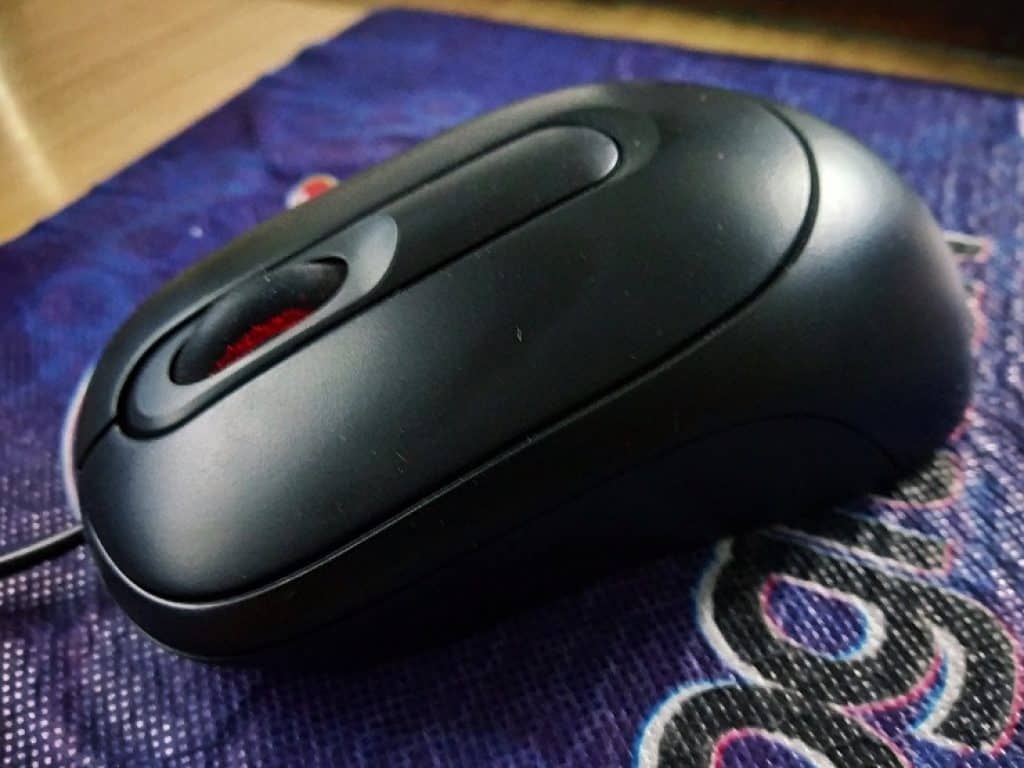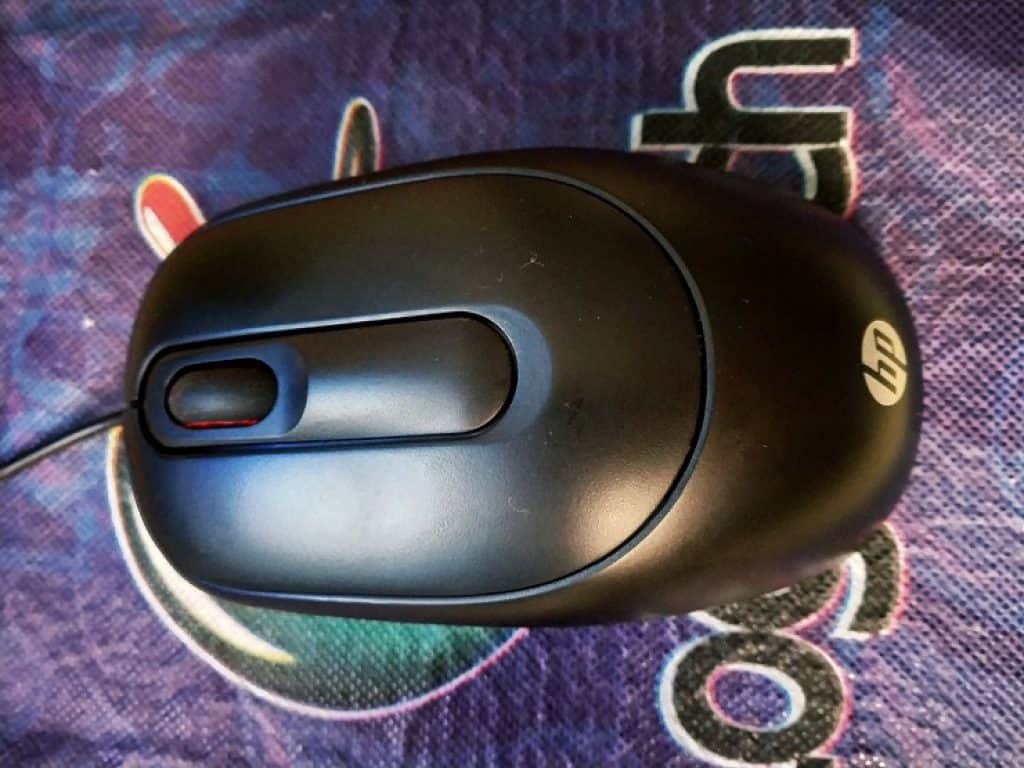 Mouse
Coming to the mouse, it honestly feels worse than the keyboard. Let me explain how. The mouse is made of the same plastic as the keyboard is made up of with a sort of two tone look but it just feels way too light. The light gray and dark gray two tone look does look good on it giving it a professional appearance. It has a nice ergonomic design though which is also highlighted on its box. The design does make it comfortable to use it for prolonged time and fits just perfectly for my hands and grip.
Also Read : 10 Best Gamepads in Under Rs 1000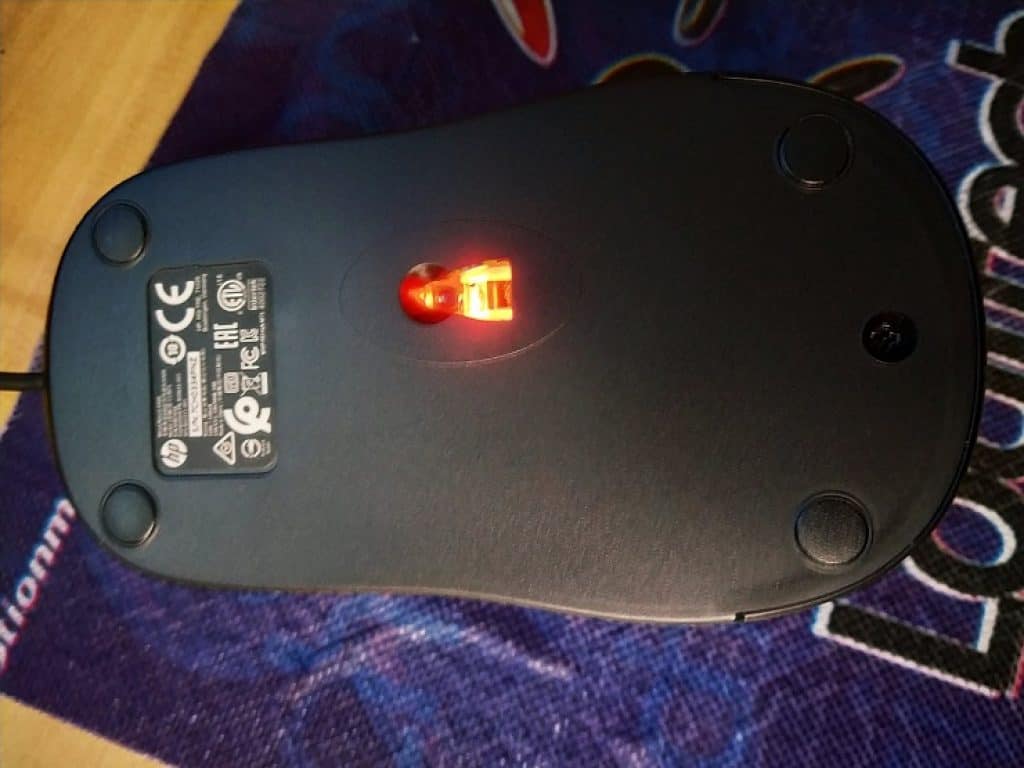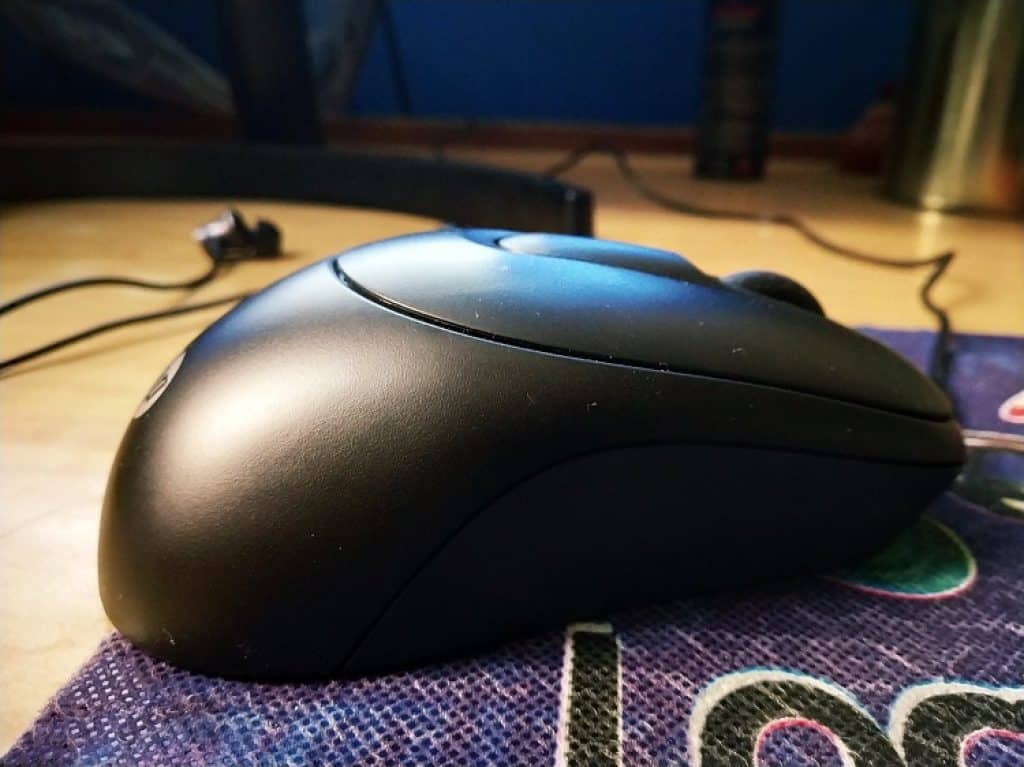 Just like the keyboard it doesn't come with any additional features. Just the left and right button and a scrolling wheel which also acts as the middle button. Clicking the buttons doesn't feel great as it just comes off as mushy and soft compared from any previous mice I've used in the past. Not saying it's too bad that it's unusable but I am not a fan of the way the buttons feel when clicked. Another thing to point out is the laser under the mouse bleeds out from the wheel.
The box says it's a 1000 dpi mouse and it stands true and being a wired mouse the response time is great. No delays here and even the wire provided with the mouse is generously long even longer than the one provided with the keyboard.
Also Read : 10 Best Gaming Headphones Under Rs. 5,000
Overall
The HP 160 Keyboard & Mouse combo is a decent deal for the price. HP on the box claims that the combo comes with 1 year of warranty and I think they will hold up for 1 year without any issues. Now coming to the reason why I went with this product and not with any other even cheaper alternatives which also might look fancy and come with additional features is because of durability and my previous experience with the brand and their products. I'm honestly satisfied with my purchase for the price I got them for. They are not worth the 1000₹ price but if you can get them for about 700 – 800₹ or even cheaper then I would recommend buying them especially if you are on a strict budget.
If you don't mind spending a few hundred bucks more then there are some other great and better alternatives but at this price which might get you RGB and all the gaming look and appeal especially if you are going for a gaming setup or a wireless alternative if you don't want to hassle with the cable management. And there are good offerings from HP. But as said if you are on an extremely strict budget then it is a decent combo if you want to give a professional look to your setup or if you want to use it for office purposes.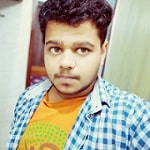 This Review is Written By Anshuman Jain
I'm a college student pursuing computer science and indulge myself in tech and video games. I'm great at nitpicking and pointing out even the smallest flaws.

Rs.

649

Rs. 1,799
1 new from Rs. 649
in stock



Also Read :
Best Budget PC built Under Rs 25,000
10 Best Laptop Cooling Pads in India
Best Racing Game Wheels in India
7 Best Flight Game Controllers in India