We're sure many fans of good sound have heard for the JBL since it's a well-known manufacturer of speakers and other audio equipment. We are about to present two of the JBL's models, JBL Go and JBL Clip 2.
As the name probably implies, JBL Go is a model that belongs to real portable speakers, by dimensions and specifications, so it is intended for those who are constantly on the go and who are looking for a more compact and simpler solution for enjoying the music.
Regarding JBL Clip 2, it is a mobile speaker resistant to most external influences, conceived as a solution for complete enjoyment in nature. Further in this article, we will compare different aspects of these two products and help you chose which one suits you better.
Jbl Clip 2 – Amazon | Flipkart
---
Design
JBL Go Design
With a pocket-size dimension and a weight of 130 g, it's clear that this is a rather compact speaker that will easily find places in a bag or a pocket for example.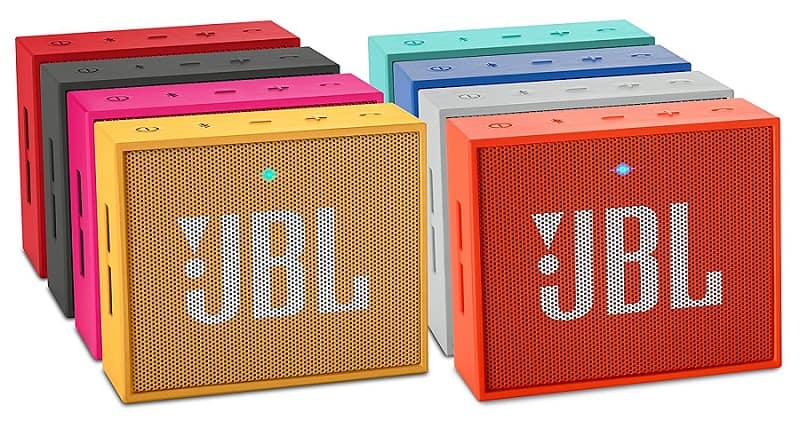 JBL has done a great job in design; the speaker is made as a square with sharp edges, available in as many as 8 different and cheerful colors. We would like to add that there is also a carrying strap that can be easily clamped, but unfortunately, it is not included in the basic package.
The casing is made of high-quality plastic but , it is not water resistant since all the connectors are open and revealed.
JBL Clip 2 Design
In particular, this round-shaped speaker is designed for dynamic users, like hikers and people who love extreme sports, but want to bring the sound with them.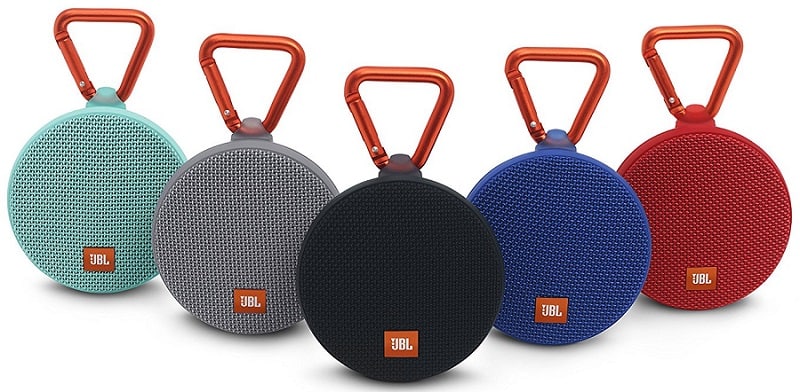 As it is made of special materials (silicone, a special type of plastic, aluminum…) Clip 2 is both maximally resistant to the influence of all external factors and is completely waterproof according to the IPX 7 standard, so if it accidentally drops into the water, nothing will happen – will continue to work.
It is available in several different colors. It also comes equipped with a real metal carabiner (metal loop with spring). In this aspect, JBL Clip 2 takes the win.
---
Features
Both of the speakers contain Bluetooth connectivity and are fully compatible with all mobile and desktop platforms. They can also be connected directly to the cable and have a microphone which can be used for communication purposes.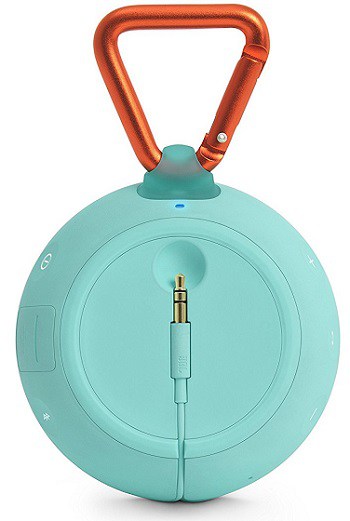 Two things Clip 2 has that Go doesn't, are longer battery life (eight hours, as opposed to Go's five hour-battery) and possibility to connect with another Clip 2 for stereo sound. Clip 2 steals the cake again.
---
Sound
JBL Go Sound
Solid bass, although definitely not the best one we've heard in this kind of small package, but generally quite well-balanced sound that will suit different music genres. The mids, highs and the bass sounds above 180Hz are well detailed.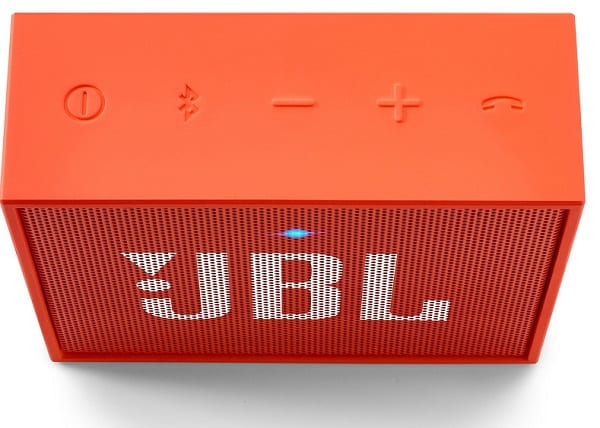 Compared to the competition, or speakers of similar dimensions, it goes well and certainly sounds much better.
JBL Clip 2 Sound
The speaker sounds relatively impressive for its tiny size. There's some bass, just not a lot of it, and the speaker will distort at higher volumes with certain bass-heavy tracks. Essentially, the sound is remarkable in terms of reproduction of mids and treble. This time Go slightly takes the victory.
---
Conclusion
Both of these are great little speakers that offer a lot and can do a lot. Each provides sleek and solid sound, while JBL Go does it better. Being resistant to most of the external influences, JBL Clip 2 might be your choice if you're a dynamic user.
We hope that we managed to clarify the ups and downs of both products, considering the circumstances, but we didn't make the choice for you. You are still in charge when it comes to that and you, alone, know which one suits you best.
Jbl Clip 2 – Amazon | Flipkart
---
Also Read:
1) Top 10 Best Budget Wireless Soundbars
2) 10 Best Bluetooth Tower Speakers