This is a Mosquito trapper which uses the 365-400 nm bionic violet light wave to attract Mosquitoes and other insects by making use of human bionics technology. I have been using it for a few days now and I have to say that this machine does work.
Only after turning it on with a few minutes, it starts attracting Mosquitoes, it also has a timer where you can set the desired time from 4 to 8 hours. It works better if the room lights are turned off as the LED on MOSKITRAP GM 965 becomes more attractive and bright in a dark environment.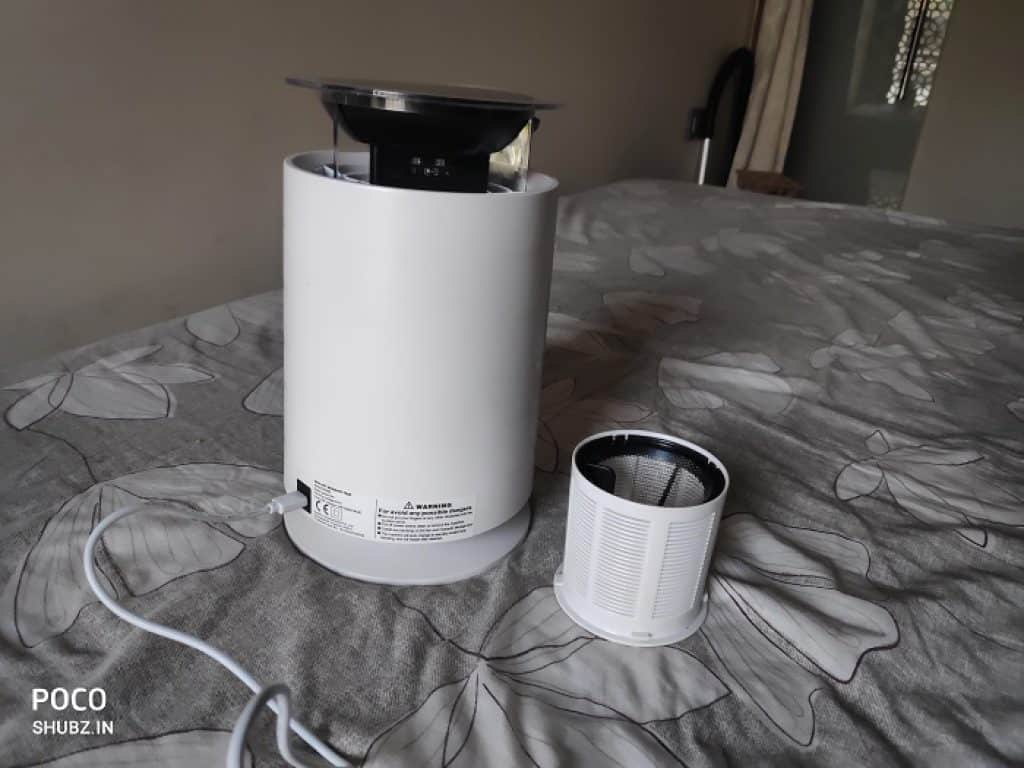 The funnel-shaped filter can be pulled out from the bottom of the machine, there is a lock and unlock feature at the bottom.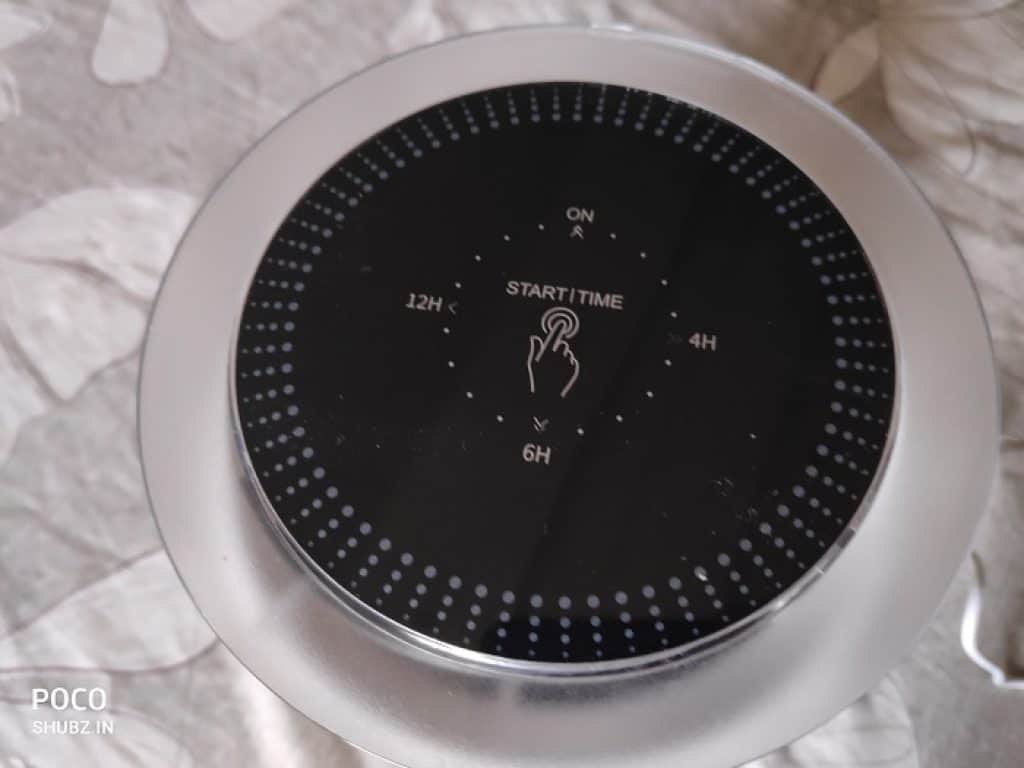 The operation is controlled by this touch screen panel, you just have to click in middle to turn it on. Consecutive clicks will set the timer to 4h, 6h, 12h and lastly turning it off. The plate looks stylish and modern.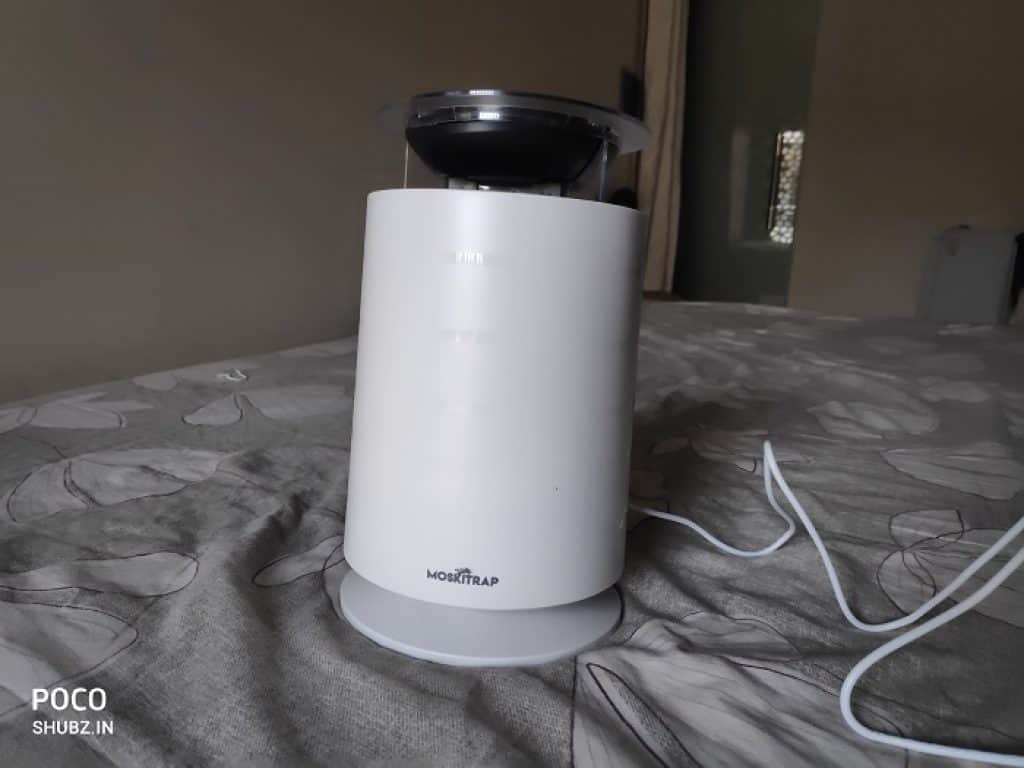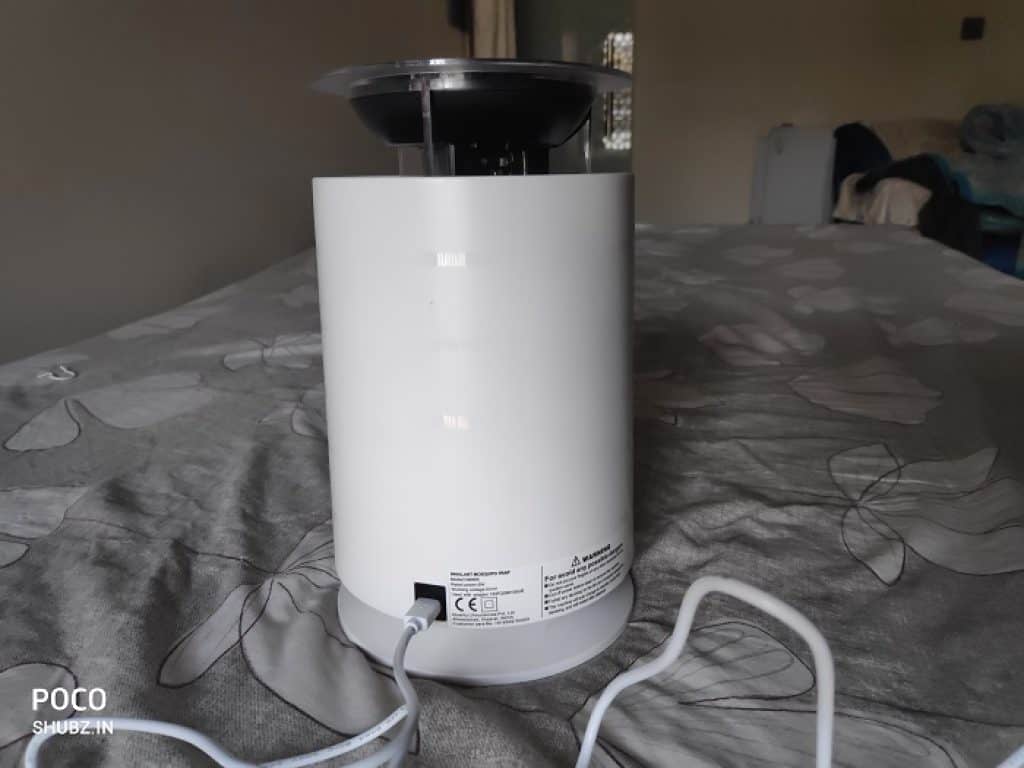 The power input is a Micro USB, it could be a Type C instead as in other models of the Moskitrap brand. The box comes with a Micro USB cable and plug, so it can be easily set up and get going.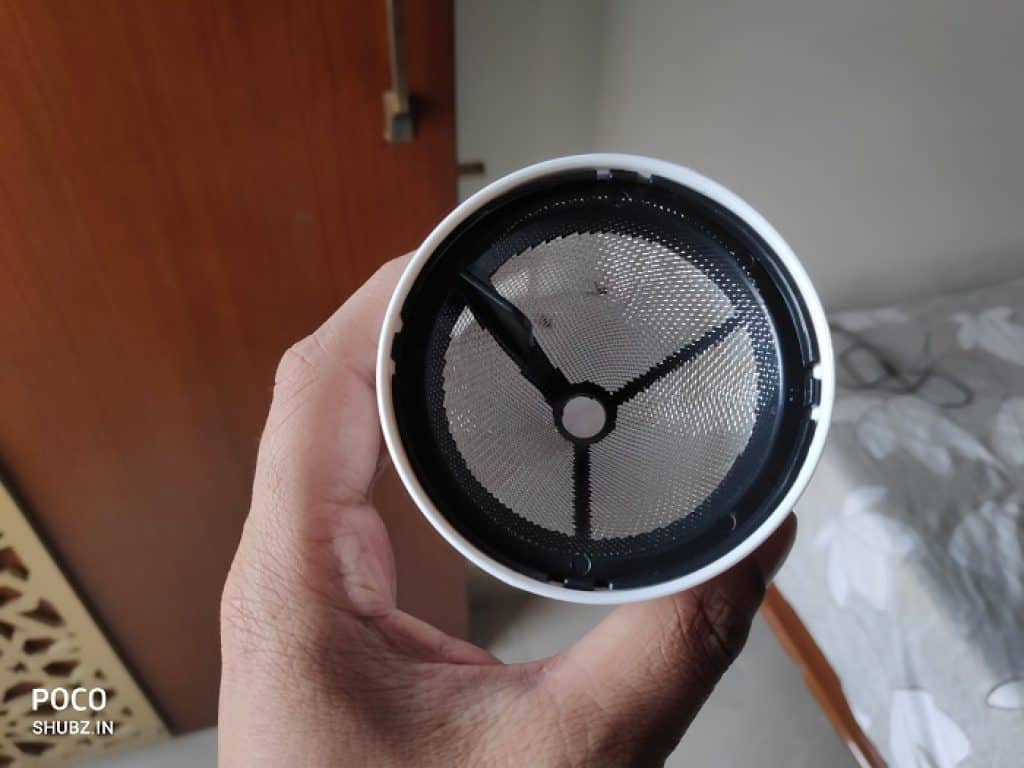 You can see the trapped mosquitoes in the funnel, that is only after turning it on for a few minutes. Which does prove that the machine is quite effective in catching mosquitoes.
Although MOSKITRAP GM 965 is a bit expensive priced above INR 5000, it can be a good investment if you want a safe way to get rid of Mosquitoes. As the machine doesn't involve any application of smoke, pesticides, or heat. It offers a quick and silent solution, you can use it at residential or commercial places as per your liking.