Recently updated on July 23rd, 2023 at 04:44 pm
I got these Skullcandy Indy Evo tws about 2 weeks ago and since then I have been using and testing these with all kinds of songs. I have to say , these are quite premium talking about the sound , comfort and quality.
Comfort
They sit on your years quite well , without causing any discomfort. Even if you do some heavy exercise like running , jumping they won't budge or slip out of your ears.
Good fit means good sound and better noise isolation.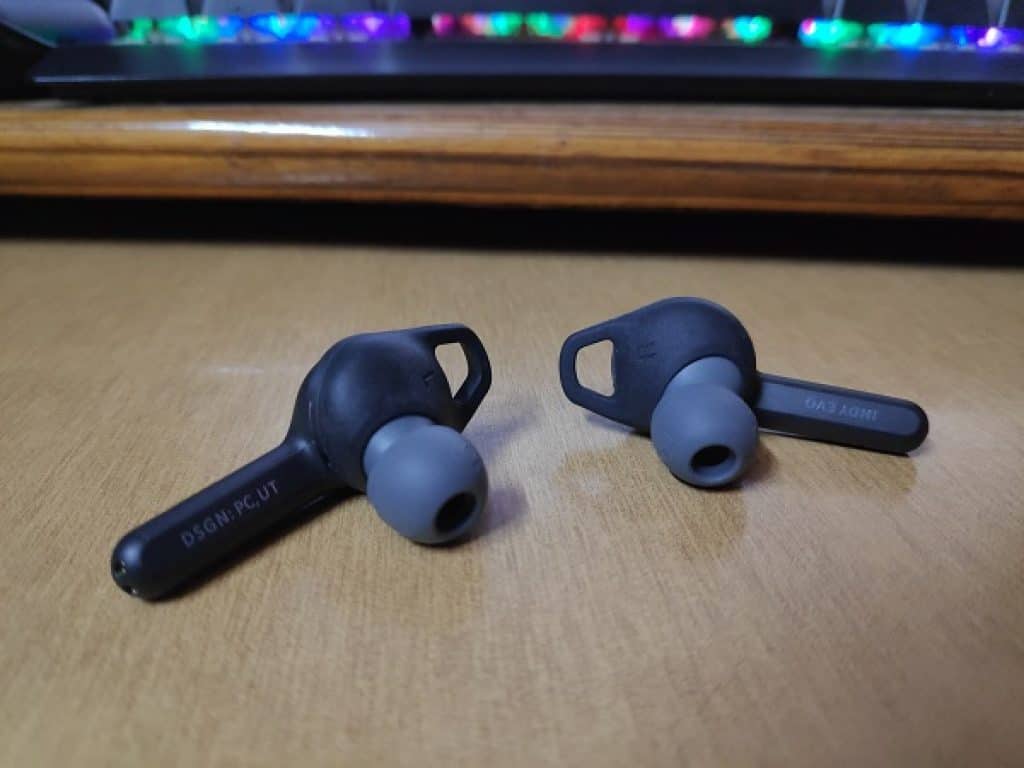 Skullcandy has chosen the right size for these earbuds. These come with earfins , if you feel that earfins are a bother and too big for your ear. Then you can just remove them easily without having to remove eartips. I removed mine , I have small ears.
Plus these are quite stylish and can be a head turner in your friend gatherings.
---
Sound
As I test lot of earphones every month , I can say that sound of these Skullcandy Indy Evo tws is warm , rich and crisp. I am getting to enjoy vocals , treble is very clear and beats are always there. Tested them with both English and Hindi songs. I mean all the backround music like tabla beats , flute playing and vocals everything is crystal clears. Definitely recommend for music!
Check Cheapest Price : Amazon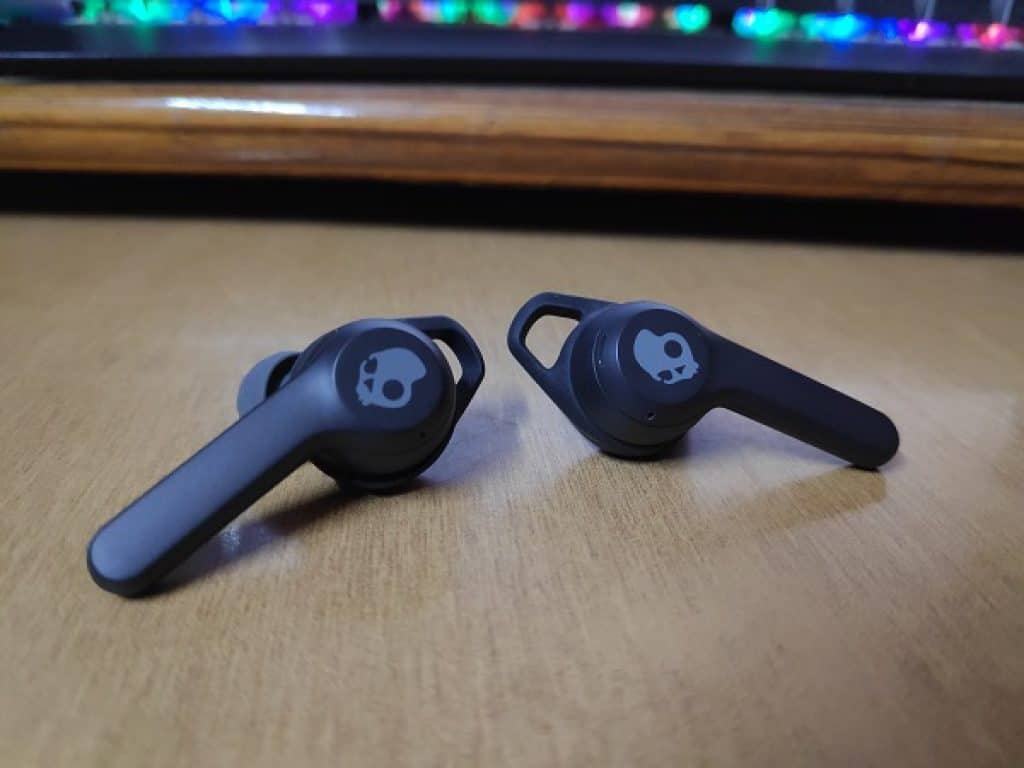 I don't even seem to miss 1 sec of music , not a single beat can go past by me. Highs , Lows , Mids I can hear it call , without any hiccups. They can get quite loud , that is without any distortion. I don't want to take them out of my ears once I am in flow of music , but sadly I have to test other earbud too.
Tap the right earbud one to increase volume.There are 3 EQ modes each for Music , Movies and Podcast. These modes can be toggled with the touch controls. There is Ambient mode , which is to hear more of your surroundings which keep your aware and alert.
---
Features
You can use either buds separately also and let the other bud charge in case. Touch controls are easy to operate , which you don't see in many other earbuds which have lags and glitches.
There is an Ambient sound mode , which you can turn on through the app. I can't say if you will notice any sound difference in music , but there is a buzz sound in ambient mode while music is not on. Which might trouble a bit , as songs are always on.
So if you want to keep the earbuds idle then better switch off Ambient sound mode.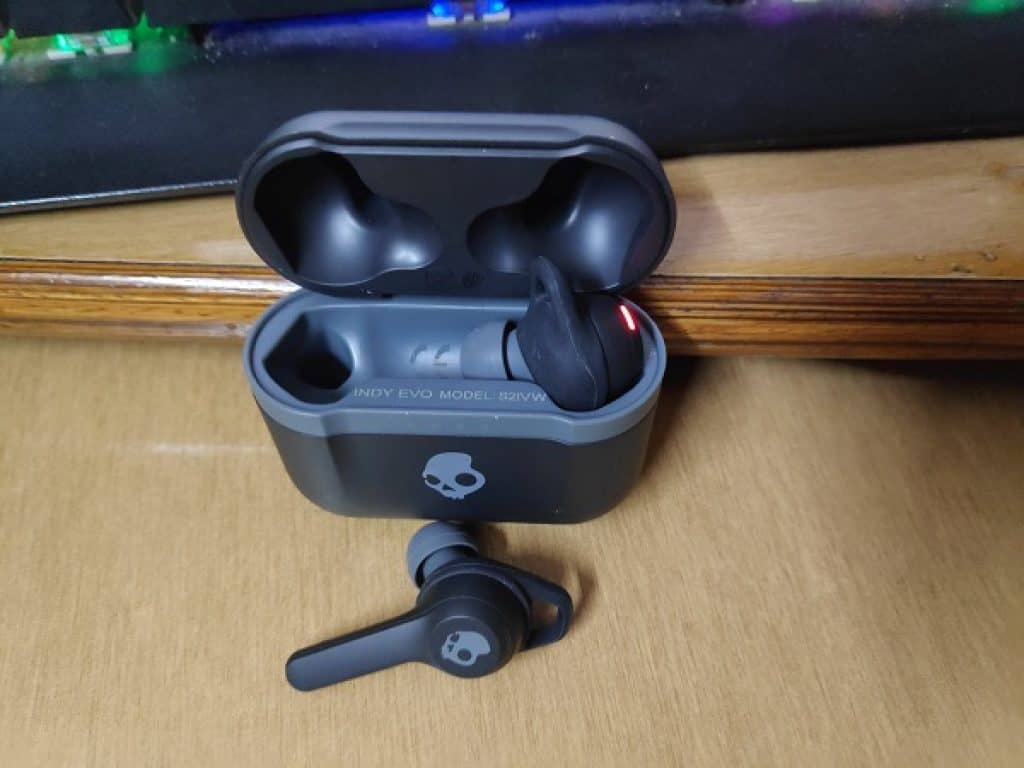 No problem in connectivity , they get connected instantly. There are many uses for touch control like volume up or down , play or pause , track forward or back , pick or end calls , ambient mode on or off , switching EQ modes , voice assistant and power on or off. To learn all these go through Skullcandy app , which is a huge savior.
The charging case can charge your earbuds 4 times , the earbuds turn off as placed in charging care and automatically turn on when removed.
Expect earbuds battery to last around 5-6 hours , more or less. IP55 sweat , water and dust resistant. The charging case is small and cute which make them easy to store and provide good portability.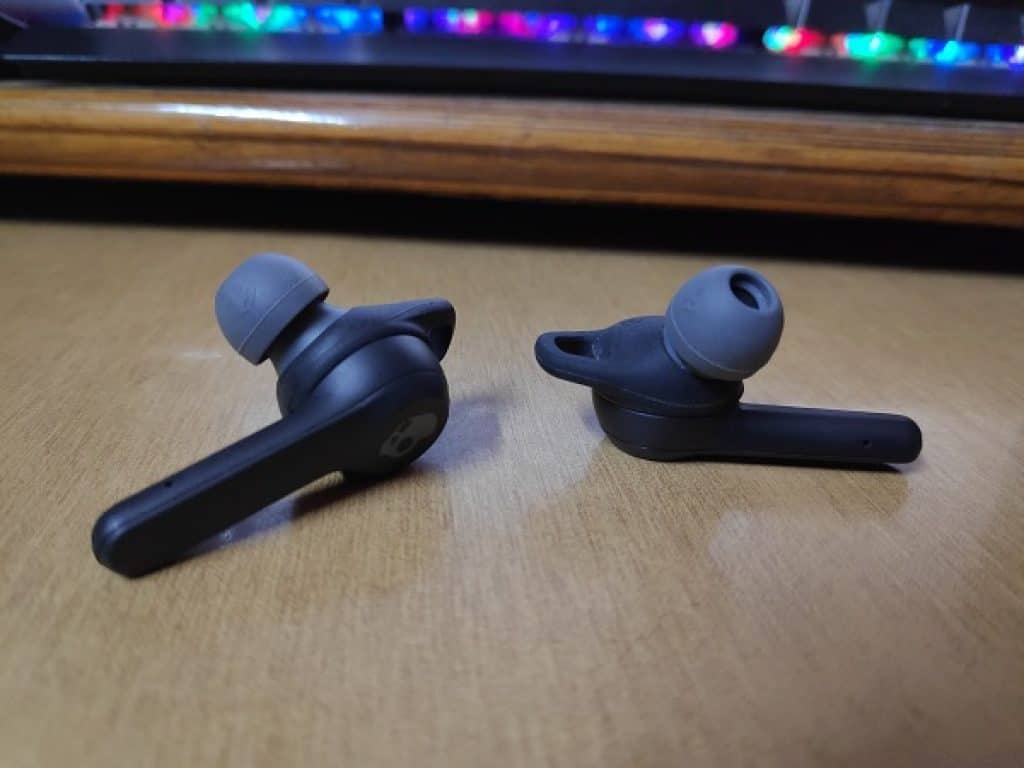 If you face Syncing Problem?
Many users have said to face problem while syncing both earbuds together for music and I did too. But it was solved after I installed Skullcandy app from playstore and it guided me through the process.
To reset you earbuds , first unpair them from your smartphone. Keep them in case and take out after LED turns red. Take them out press touch button on both for 6 sec , a voice prompt will say power off with LED turning off on both.
Next touch and hold both buttons for 10 sec , they will turn on and off , which resets them. Now just put them in case , take out and pair with your smartphone normally. If it sounds complicated , download skullcandy app and follow from there.
I had to do this process about 2 times and now my Skullcandy Indy Evo works perfectly well in sync.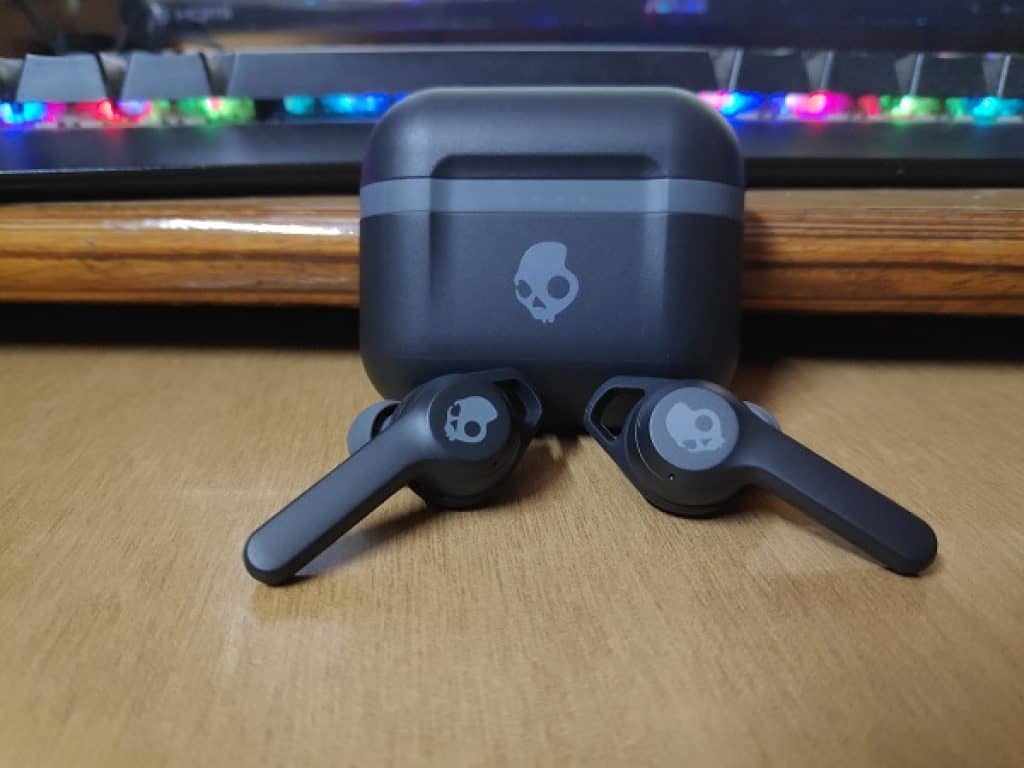 Find You Earbuds With Tile App
If your Earbuds are lost nearby , you can find them using this Tile app. The process is simple like connecting your earbuds with this app before hand and it will prompt you if your near your earbuds when finding them.
Check Cheapest Price : Amazon
---
Also Read
Best True Wireless Earphones Under Rs 5000
11 Best Wireless Earphones Under Rs. 1000
Bluetooth Earphones Under 2000
Wireless Earphones Under Rs. 20,000