As COVID-19 has spread like wildfire around the world, most countries have put restrictions on the movement of people. And staying at home has become the new norm for at least a couple of months now.
But how do you pass time at home during such an uncertain situation? Well, one of the best things to do right now would be to catch up on all those TV shows that you have been meaning to watch.
For those who are struggling to find TV series to binge watch right now, here are my handpicked top 25 tv series options that you can consider.
1 Fleabag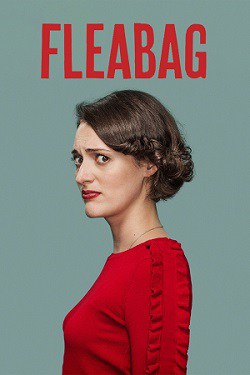 Based on Walter-Bridge's 2013 one-woman show, Fleabag is a British comedy-drama TV series whose protagonist is a dry-witted woman, named Fleabag.
The show revolves around this angry woman who has no filter and tries to heal through her tragedy while taking no help from anyone else.
Also Read : Top 22 Best Anime Movies
An amazing show about grief and misfortunes in life, Fleabag will keep you entertained with its good-timed comedy and a whole lot of drama.
2 Crashing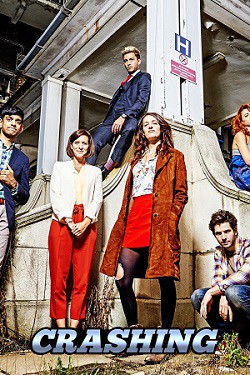 Another binge-worthy show that will make you literally roll on the floor laughing is the American TV series, Crashing.
This comedy TV series revolves around a fictional character named Holmes who is a comedian and is pursuing a career in stand-up comedy. His personal life is a mess as his wife cheats on him and leaves him homeless.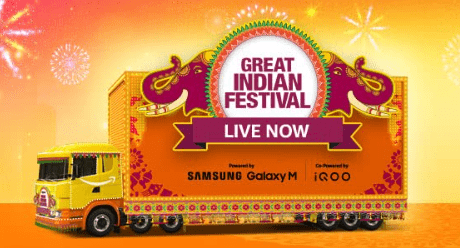 Also read : 24 Amazing Movies That You Probably Haven't Seen Yet
You will also find several other comedians in this series as well like Artie Lange, T. J. Miller, etc. who provide good comic relief to the audience throughout the series.
3 Feel Good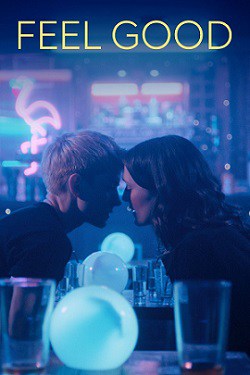 Feel Good is a semi-autobiographical comedy series that follows the life of the Canadian comedian, Mae Martin. Starring Mae Martin, this show takes you through the real-life story of Mae about how she overcomes her addiction and discovers her sexuality.
Things become more complicated in her life once she gets into an unhealthy and overly-consuming relationship with her girlfriend, George.
4 You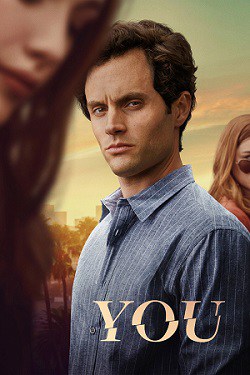 A dark comic series where the protagonist, Joe Goldberg uses the power of technology and social media to find information on the object of his affections, a woman called Guinevere Beck.
Joe uses the credit card information that Guinevere provides him while buying a book from him.
Also Read : 53 Best Anime You Should Watch Before You Die
And using this information, he stalks her social media profile to find out as much as he can, but can you ever figure out the real personality through someone's social media account?
5 Love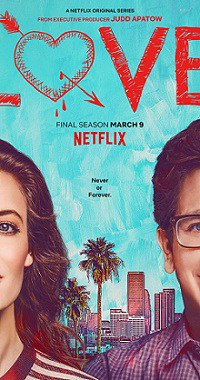 Love is an American romantic comedy series about Gus and Mickey, two opposites who feel extremely drawn to each other and try to figure out just what love exactly is.
Gus, a people-pleasing nice guy, has been left by his cheating ex-girlfriend and has just moved into an apartment in a complex which is full of college students.
On the other hand, Mickey also got recently single and absolutely hates her job on the radio. Both of these come together to understand their differences and maybe, just make it work in the end.
6 Russian Doll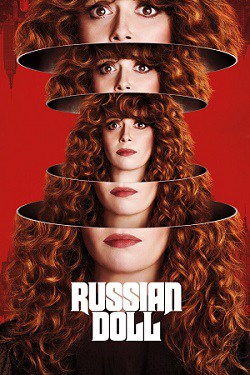 A Netflix dark comedy series that is focused on the story of a woman named Nadia who is stuck in her own personal nightmare.
She is caught in a time loop, where she has to die and re-live the same night endlessly in New York City.
Nadia, played by Emmy-nominated actress Natasha Lyonne, is heading to an event where she is the guest of honor and get stuck in that time loop where she ends up dying at the end of the event every night. Will she be able to end this nightmare?
7 Sex Education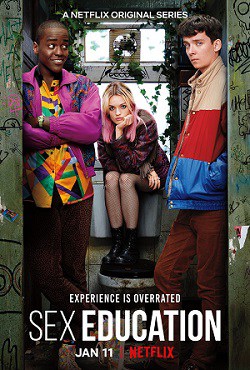 A suggestive comedy that focuses on teens and their struggles with accepting their sexuality, Sex Education is a welcome change.
The show tackles the taboos and misconceptions around sex and tries to educate the audience while keeping them entertained and laughing at the same time.
Otis, a high-school student, is the son of a famous sex therapist, Jean, and tries to use his mom's skills to help his peers with their sexual dysfunction. The problem arises when he falls in love with his business partner, Maeve, and doesn't know what to do.
8 American Vandal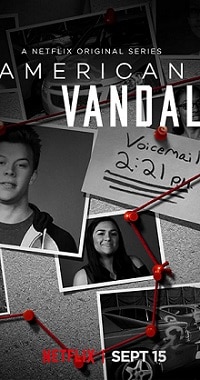 American Vandal is a great true crime story TV series that focuses on the aftermath of a prank and how it disrupts the lives of the students and the accused.
Dylan Maxwel is well-known for his pranks, particularly for drawing dicks on the whiteboards. So, when all the faculty cars have spray-painted dicks on them, naturally the school deems Dylan as the culprit and expels him.
But Peter Maldonado, a sophomore, doesn't believe so and investigates the case. What he finds out turns out to be quite strange and totally unexpected!
9 Mindhunter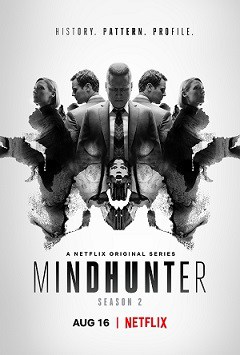 Have you ever wondered what ticks a serial killer? If yes, then you should definitely give Mindhunter a watch. Based on a true-crime book named Mindhunter, this American crime thriller TV series focuses on the FBI trying to catch a serial killer whose crimes have no basis or reasoning.
However, FBI agent Holden Ford believes that they can uncover a pattern after enough research. So, along with the Behavioral Scient Unit agent Bill Tench, Ford interviews imprisoned serial killers around the country to find out what drives them to commit the crime.
This eerie series focuses on criminal psychology rather than the bizarre crime.
10 House Of Cards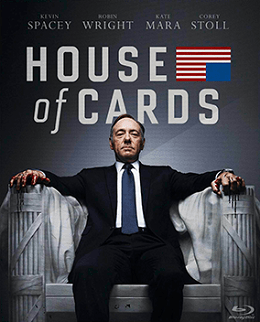 An American political thriller TV series, House of Cards is the story of a congressman named Frank Underwood, a Democrat, and his wife, Claire Underwood.
This 6-season series follows how Frank is passed for the position of Secretary of the State and how he prepares an elaborate plan with his wife Claire to attain power. The series shows the theme of manipulation, betrayal, and ruthless pragmatism.
11 Suits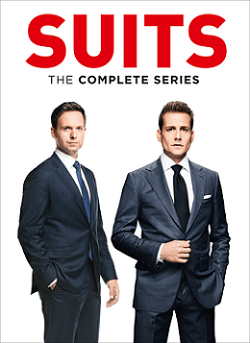 One of the most popular American legal drama TV series, Suits story is set in New York, at a fictional law firm.
The story follows the life of a talented college dropout, Mike Ross, who is offered the position of law associate at Harvey Specter's law firm. Mike has never attended a law school but is able to close cases successfully with Harvey. Will they be able to maintain Mike's secret?
12 White Collar
White Collar is an American TV series where a con artist named Neal Caffrey is finally captured with great difficulty by FBI agent, Peter Burke.
Neal escapes to his girlfriend but Peter captures him again so, Caffrey proposes a deal to him. He promises to help Peter apprehend a few dangerous white-collar criminals in return for his freedom.
After some hesitation, Peter agrees and they form an unconventional work relationship to help out each other.
13 Narcos
Narcos is an American crime drama web series which is set in Columbia and is based on the story of a cocaine dealer named Pablo Escobar.
The show focuses on Pablo's relationship with the drug lords, Drug Enforcement Administration (DEA) agents, and other powerful figures.
The plot of the show revolves around the control of cocaine as different entities like police, civilians, politicians, etc. find themselves in a conflict over it.
14 Godless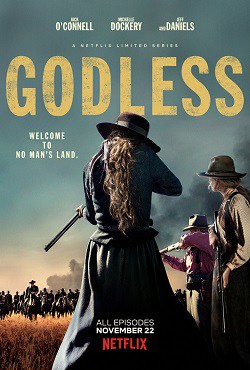 This drama series follows a notorious criminal Frank Griffin and his gang of fugitives who are hell-bent on finding Roy Goode and taking revenge from him.
Roy was previously a part of this brotherhood but after betraying them, he ran and sought refuge in an isolated mining town La Beller.
Here, he lives with Alice Fletcher who is an outcast and a widower. Griffin finds out where Roy is and heads there but the residents of La Belle band together to defend against this powerful criminal gang.
15 Ozark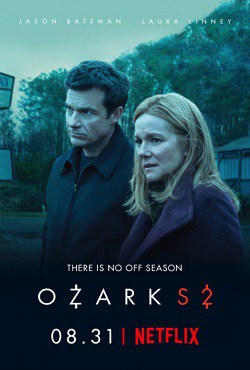 Another drama series involving a drug lord, Ozard follows the life of Marty Byrde who is a financial planner after a money-laundering scheme goes wrong for him.
He moves with his wife and two kids to a resort community in Ozarks and had to pay a large sum to keep his family safe from a Mexican drug lord after the failed scheme.
Now, the family tries to reconnect as Byrde finds ways to recover from his past mistakes.
16 Altered Carbon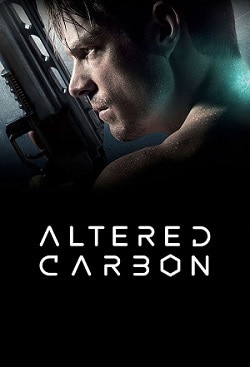 Based on Richard K. Morgan's novel 'Altered Carbon', this cyberpunk web TV series focuses on a world where death isn't permanent as human bodies can be interchanged.
Also Read : Top 22 Best Anime Movies
In this new age, Takeshi Kovacs is a former soldier who is hired by Laurens Bancroft, a businessman, to investigate and solve Lauran's murder.
17 The Witcher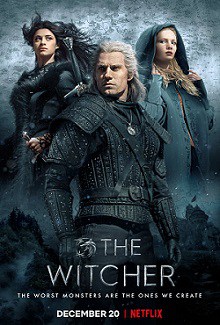 Based on a popular fantasy series, The Witcher focuses on Geralt of Rivia who hunts monsters with his magical powers, in return for a reward.
Geralt, a witcher, spends decades hunting monsters for gold when he encounters a cunning sorceress Yennefer and a refugee princess Ciri on his journey.
Now, he needs to do the right thing to help the princess escape and fulfill his true destiny. This dark fantasy series has a lot to offer and will keep you occupied easily for a long time.
18 Marco Polo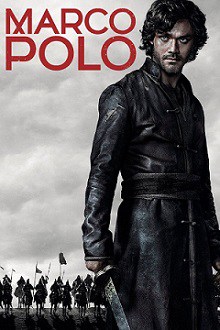 Based on the life of adventurer Marco Polo, this American drama web series follows the early life of Marco Polo when he was captured in the court of Kublai Khan, who was the founder of the Yuan dynasty and the emperor of the Mongol empire.
Now, Marco Polo needs to learn the culture and politics of his new life as Kublai Khan finds him a valuable asset. His allegiance is tested throughout the series as Kublai plans to become the emperor of the world.
19 Insecure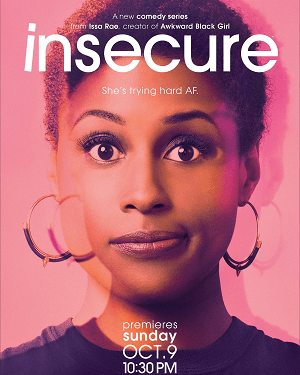 Another American comedy-drama TV series which is going to keep you laughing while uncovering the black female experiences. Issa and Molly are best friends since Stanford college and come from a similar social background.
Also read : 24 Amazing Movies That You Probably Haven't Seen Yet
After college, they try to navigate their career, life, and love while living in LA and face the same struggles and experiences every time. In the series, both these best friends help each other and face any challenges that the world throws at them, together.
20 What We Do in The Shadows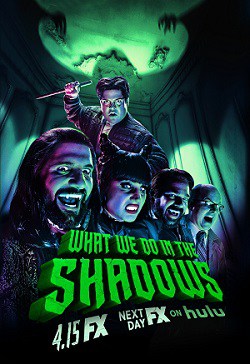 What We Do in the Shadows is an American comedy-horror TV series that revolves around the lives of 4 vampires that live together in a flat in Staten Island.
The three traditional vampires, Nandor, Lazio, and Nadja struggle to adapt to the modern world and take the help of Guillermo, Nandor's familiar, and Colin Robinson, an energy vampire.
The TV series is extremely entertaining as it is hilariously funny while the vampires try to maintain their everyday life in this modern world.
21 Master Of None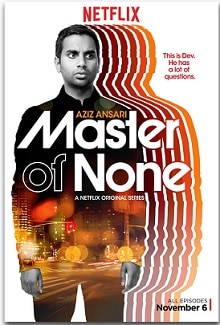 Created by Aziz Ansari, a famous comedian, this Netflix original series' Master of None is loosely based on the comedian's life and stars Aziz as the protagonist too.
The show revolves around a character named Dev, who is a 30-year-old actor who is trying to live his life the best he can and trying to make a living for him in the fast-paced city of New York.
With some amazingly witty dialogues, relatable storylines, and fully-developed characters, Master of None is gonna keep you hooked to your TV screen.
22 The Expanse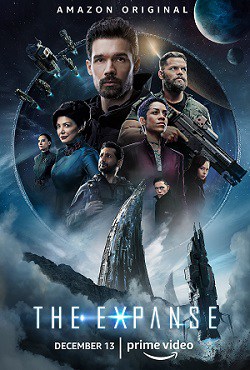 For all the sci-fi nerds out there, The Expanse is definitely one of the TV shows to binge-watch on. This TV series deals with all the challenges that humans have to face when they leave Earth and start their journey to the other parts of the Solar system.
With lots of worlds, aliens, and challenges to discover and overcome, The Expanse is not limited to just space talk.
It also shows the human side and how through all these big challenges, the characters continue to struggle with love, life, and politics.
23 Rick & Morty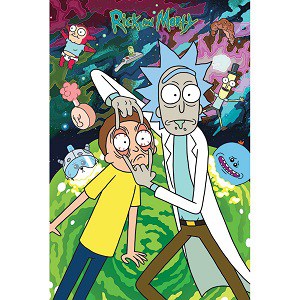 Rick and Morty is an animated comedy TV series that revolves around the adventures of Rick, a sociopathic scientist, and his grandchildren, Morty and Summer.
Rick meets his grandchildren after he returns to his daughter Beth's house after being missing for 20 years.
Rick uses the garage as his laboratory where he works on sci-fi gadgets and goes on adventures around the universe with his grandchildren.
24 Black Mirror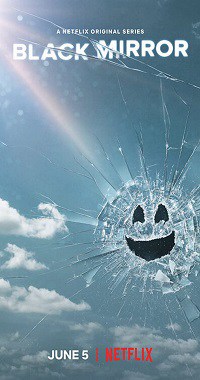 One of the most popular Netflix shows that will leave you confused and unsure of what you watched, Black Mirror has a unique concept which makes it such a hit among the viewers.
Each episode in this TV series focuses on a single story where modern, future technology runs the story and leaves you with mind-boggling thoughts every time.
The episodes are full of dramatic twists and turns which will leave even the best spoiler guessers confused and uncertain.
25 Marvelous Mrs Maisel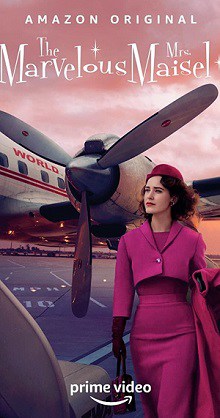 Set in the 1950s, Marvelous Mrs Maisel has an idyllic life with an amazing husband, two beautiful children, and a gorgeous apartment in New York's Upper West Side.
However, her amazing life takes an unexpected turn when she founds out that she has a knack for cracking spot-on jokes.
As a result, she tries to pursue a career in stand-up comedy and leaves her comfortable life to struggle to get a job on the 'Tonight's Show' couch.