Lets us start with our list of Top 5 Best home Theaters available in India under Rs.3000. All of these hand picked after doing a lot of research and listening to customer reviews.
 1

 Creative E2400 Home Theater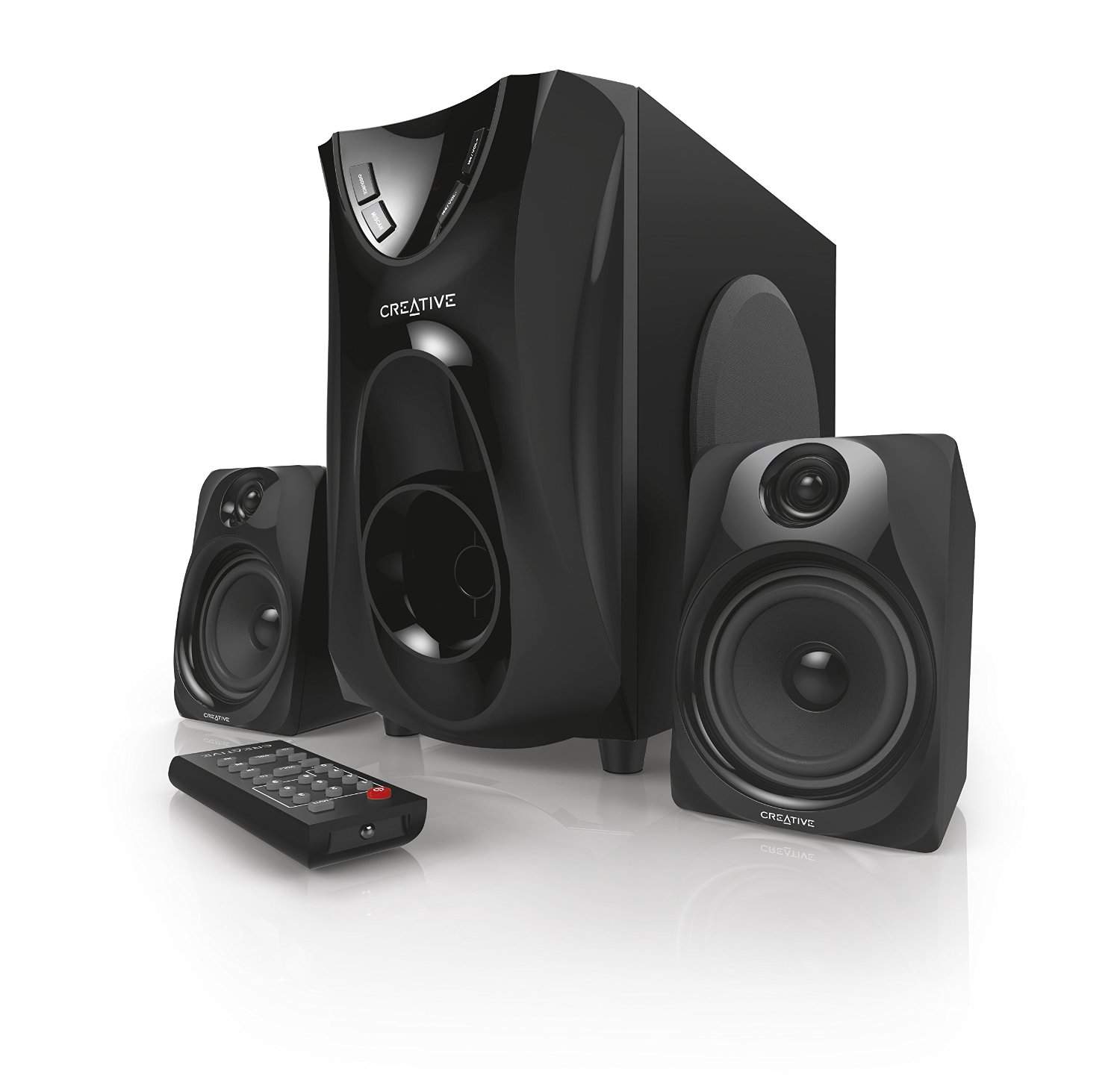 Now this is a 2.1 home theater system unlike the most of our list which will cover the 5.1 systems but don't let that number be the deciding factor for your purchase.
---
Also Read:
---
The creative comes with a wooden enclosure sub woofer which is far superior to the plastic sub enclosures for bass reproduction.
The two satellites feature a 2-way design featuring a tweeter and a mid-range driver that doesn't let you miss out on the subtle nuances in music.
Connectivity options are plentiful, you can connect your smartphone via an AUX cable, TV through RCA cables or just play your favourite tunes through a USB pen drive. all of this housed in a 2Kg piano black sub enclosure.
The piano black colour fits in any room decor and goes beautifully with any flat panel LCD/LED TV.
---
 2 

 
Flow Flash Multimedia System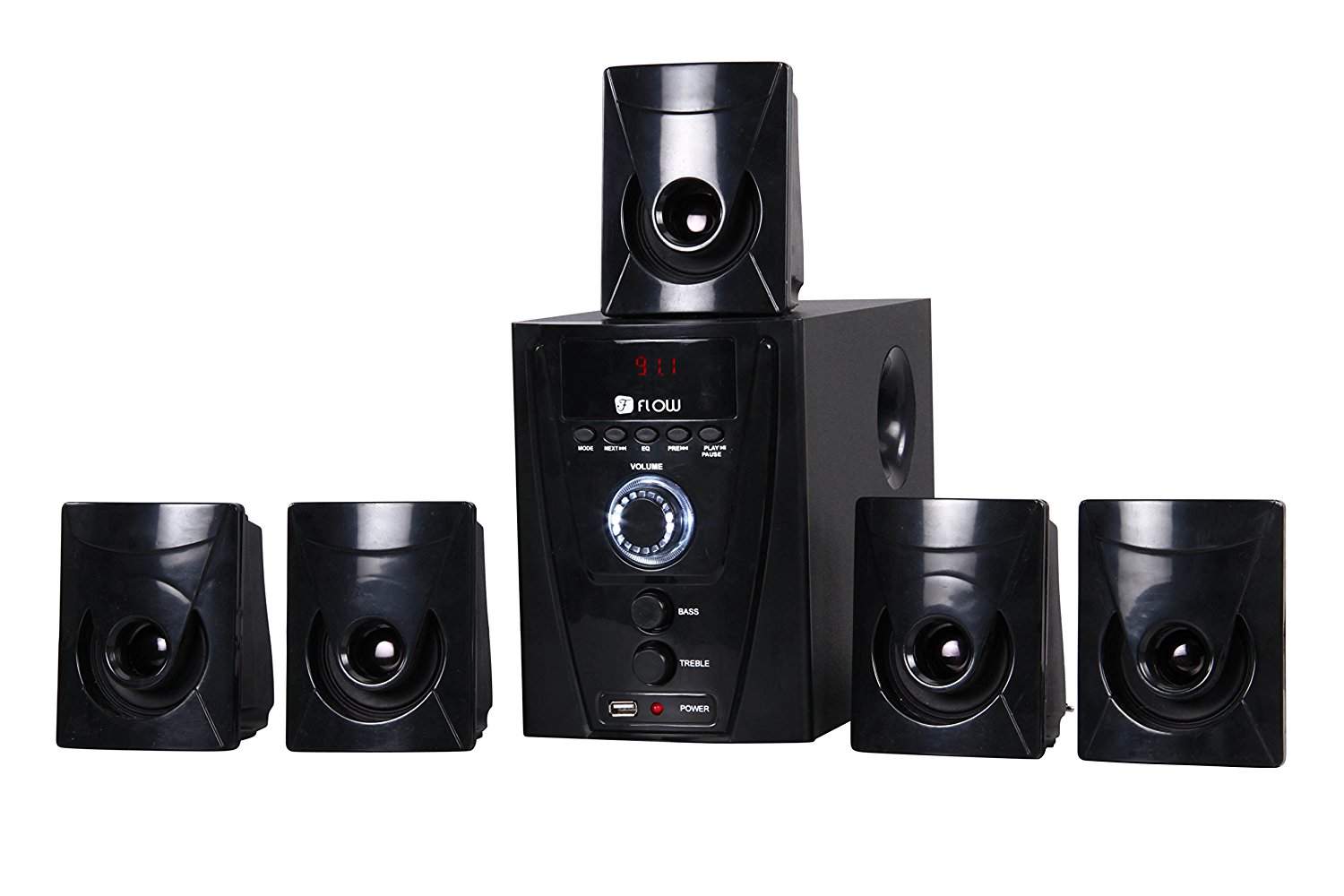 5.1 channel surround sound for ₹ 2240 is just ridiculous, but it ain't ! It's not only surround sound where this system excels, connectivity wise this device has everything you might need – 5.1 RCA input, 2 channel line input(for smartphone) and a USB input for mp3 playback through pen drive.
Piano black system feels slightly plastic but looks good enough and blends pretty well in just about any room. The speakers are a single driver each (satellites) and a 4'' woofer to handle the lower end.
This home theater system will make a decent companion for movie viewing and a definite upgrade from your TVs' stock speakers. Be warned though, your DVD player/Blu-Ray player needs to have an analog 5.1 output for all 5 speakers to work.
---
 3 

 
Vemax posh 5.1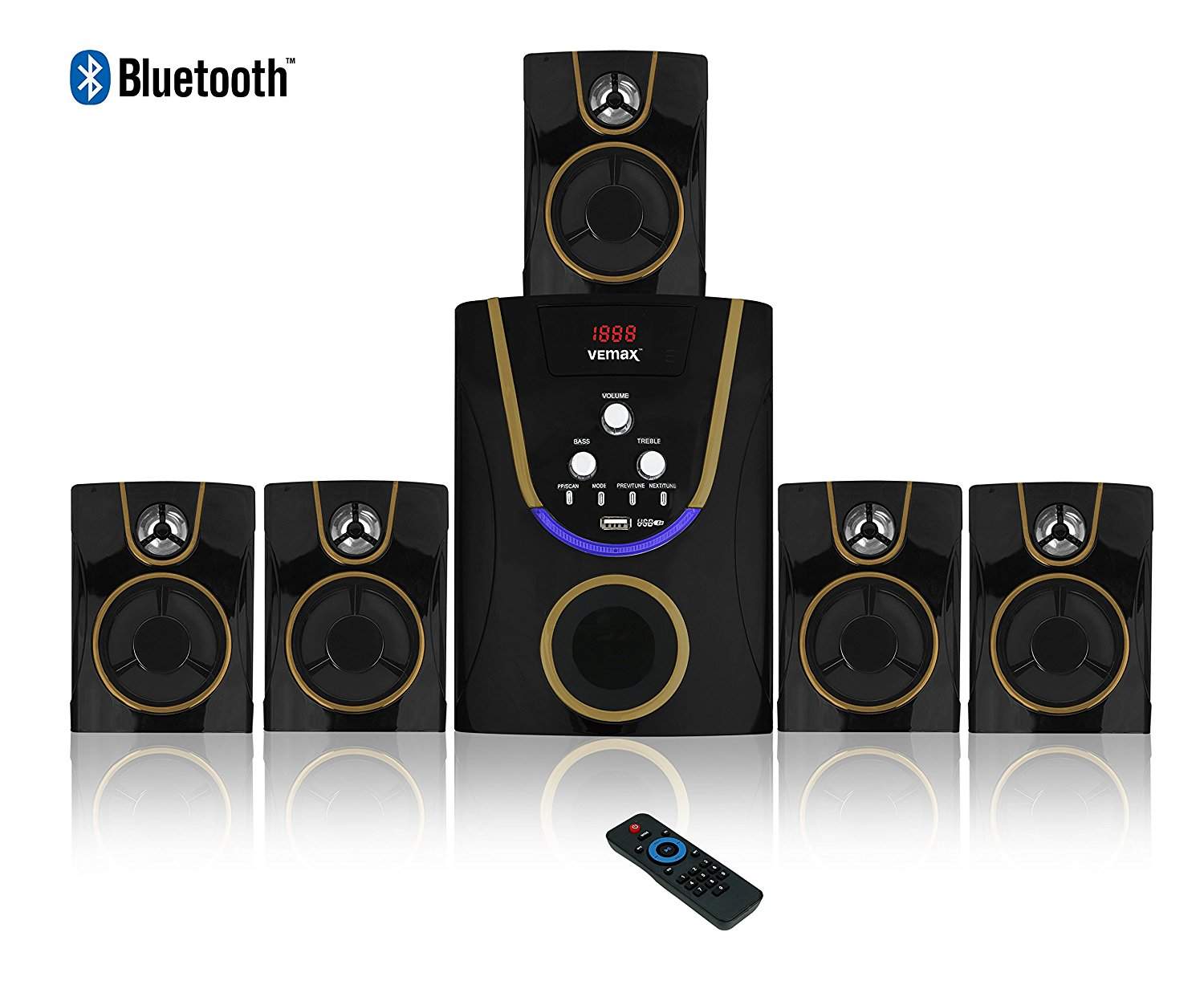 So here we have, at ₹ 2440, another ridiculously priced system with fully loaded features. The posh boasts a wooden woofer cabinet (7.5mm thick) for great bass response . The satellites are 2-way to ensure crisp treble and bass response housed in neat, scratch resistant enclosure.
Connectivity on this system leaves nothing out – line in, 5.1 in (source should have 5.1 analog out), USB and Bluetooth. Bluetooth is a very convenient addition as wireless music streaming is the way to GO!
The system looks great with its' champagne gold bands that truly compliment it's black colour. We would recommend the vemax to anyone who appreciates a cinematic movie watching experience and also needs the convenience of wireless music streaming from time to time.
Best Buy – Amazon | Flipkart (NA)
---
 4 

 
Philips MMS2580B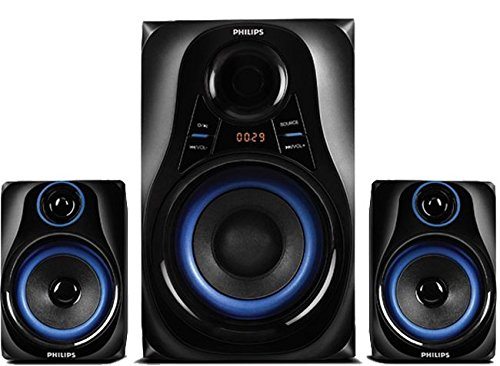 Don't be fooled by the size of this beast, it may be a 2.1 system but it is more than enough to rattle your window panes with its 5.25'' sub-woofer.
The satellites feature 2-way design, doesn't let you miss out on the subtle nuances in your music. This may not be a 5.1 channel home theater but it does full justice to what it is meant for – thundering music playback and cinematic movie watching experience.
Connectivity options are sufficient – aux, USB and FM playback, although, it does lack the bluetooth option.
Looks wise it goes by its title – blue dhoom, kind of juvenile but if you forget the title it's pretty gorgeous with its black speaker cones suspended by a blue surround pretty funky !
The backlit LEDs are pretty neat but might get a little annoying for the bedroom.
We would recommend the 'blue dhoom' for anyone who appreciates good sound quality but doesn't care much for a whole 5.1 setup.
---
 5 

 
Krisons 5.1 home theatre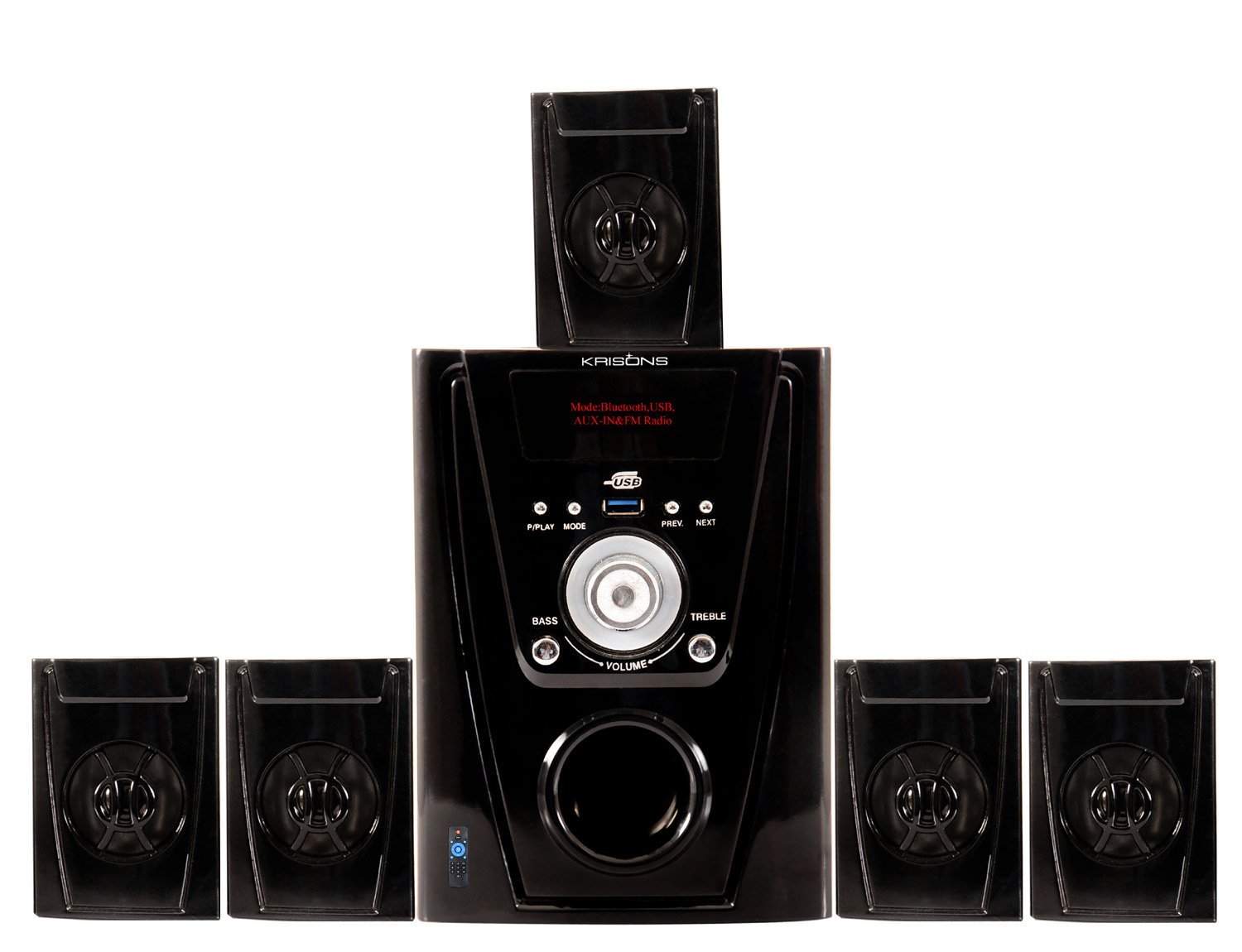 Another standard issue 5.1 multimedia home theater system, what's not standard issue is its price tag of ₹ 2090. That being said, it has everything you need – cinematic sounds through a 5.1 DAC (DVD/BD-Player with a 5.1 out), a stereo line in, USB and FM.
The sound quality isn't shabby, bass distortion is non existent, higher frequencies may distort at insane listening levels. Looks aren't too shabby either, those pointless satellite grills could have been avoided.
At this price point you might expect a lower built quality but the item weighs 4Kg which is not too far below some of the highly priced systems .
We would recommend the krisons to anyone who wants a full 5.1 channel movie viewing experience for just a little over ₹ 2000 note.
---
Also Read: