The Xmate Zorro Wired USB Gaming Mouse is a budget gaming mouse. There are two variants- the normal one, which is wired and the "pro" one, which is wireless. For this review, I'll be taking the wired USB one for reference, which I've been using for 9 months now. Let's start off by talking about the design.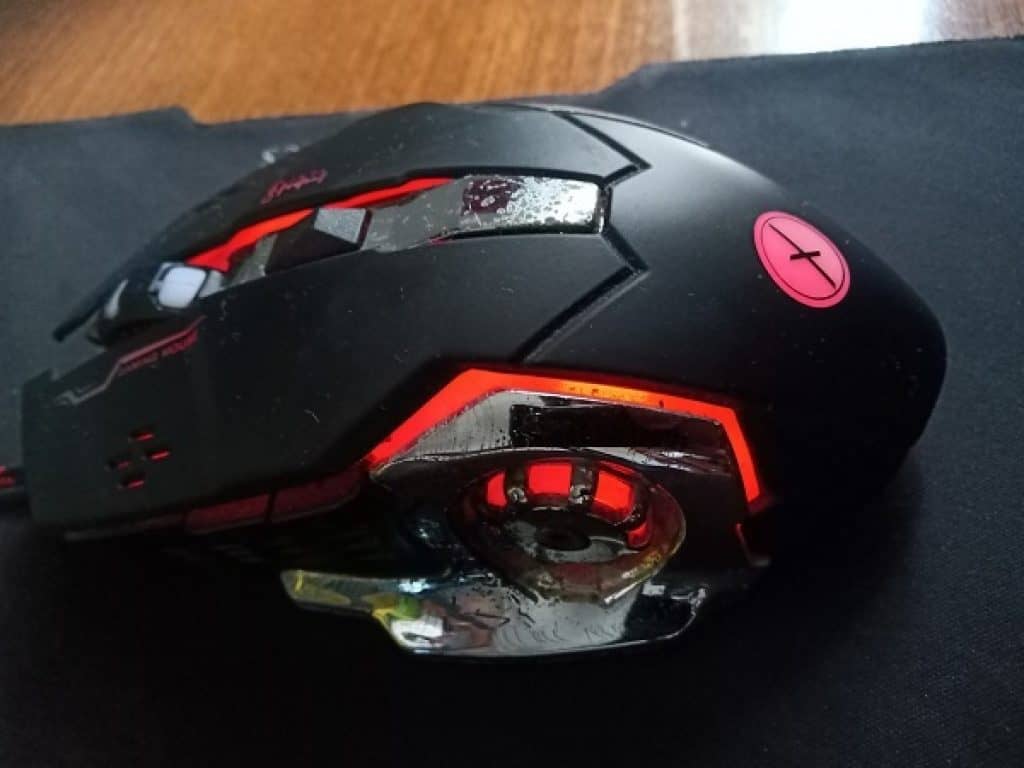 Design
The mouse follows a commercial design, meaning that the particular design isn't unique to this mouse. You can find a mouse with essentially the same design, with no particular difference, barring the logo, which will obviously differ from company to company. It has a premium look to it, but that wears off pretty easily and quickly, and I'll talk about that in length in the build quality section. The whole of it is basically plastic, with a somewhat polished look. There is no RGB, although there is a lighting choice. The lighting is pretty limited too.
It just has a breathing light, the colour of which is tied to what DPI setting you're using. The colours available are as follows: Red, Purple, Blue and Pink. The lights can be turned off if you wish too. To do that, you need to press the upper side button and the DPI button simultaneously. It sports two extra buttons on its left side. The width of the mouse is 7.7 centimeters and the height is 41 millimeters.
Also Read : Best Gaming Mouse in India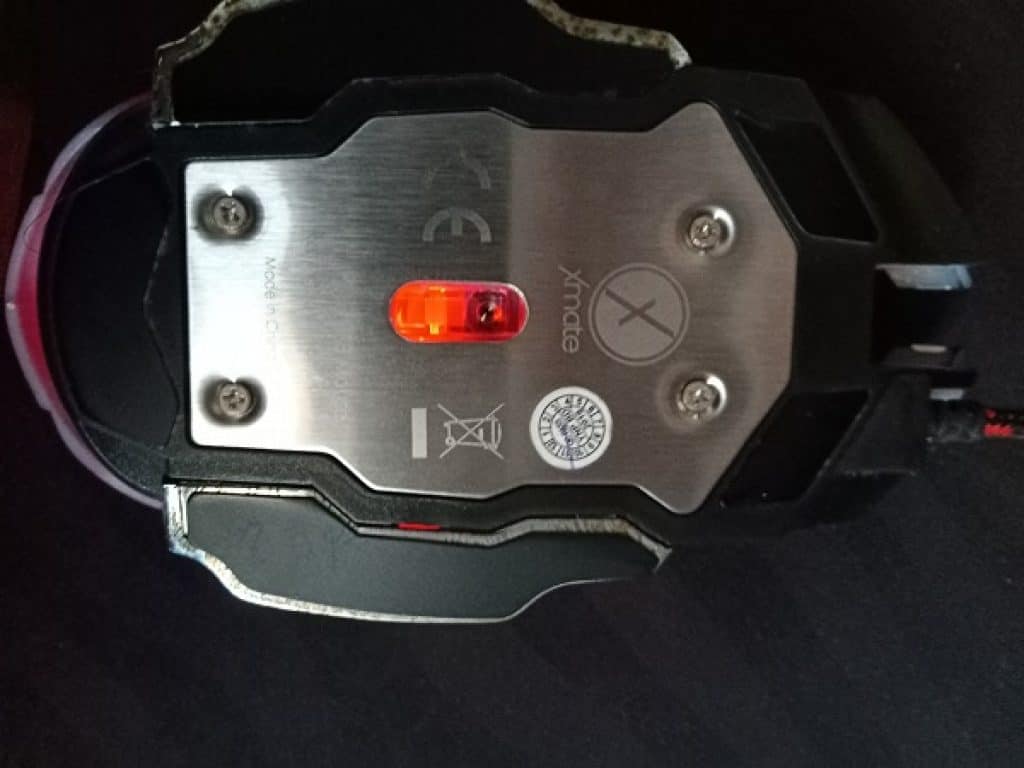 Build Quality And Feel
The mouse is made up of ABS(Acrylonitrile butadiene styrene) plastic. According to the official website, it has a leather collar, but I wasn't able to make that out in my model. It has a rubber finish on it though. The clicks are satisfying and are almost somewhat mechanical. Again, the website calls it plate mounted mechanical keys, although I doubt it's a genuine mechanical key, as that seems absurd at this price point. It sure does feel mechanical though. The clicks are pretty loud too, a bit too loud for my tastes though. They kinda feel aggressive if that makes any sense. They also require a fair amount of force to bring about the click. The scroll wheel is nice, and is very precise. But, there is a grindy feel to it, if you move the wheel exceptionally slowly. The wheel click is passable, not that great but its not bad either. The buttons on the side are very good though. The sound they make on pressing them is satisfying. But there is a compromise, as they feel very mushy, and can be pushed too far in. The DPI button ceases to work sometimes too, and needs to be pushed in pretty hard to work again.
Also Read : Best Gaming Headphones Under Rs. 5,000
There are parts on the mouse which have a sort of glossy plastic covering, which try to imitate the look of metal plating. They looked pretty good for the first 3 months, but then weird greenish blue spots started appearing on them. Then they started feeling abhorrently sticky and in general irritating to the touch. On further inspection, it seemed as if the plastic was melting if you will. They now look pretty hideous. These spots then started appearing on the rubber pads, within which the LEDs are located.
The cable is braided. The braiding is made of nylon, and the cable is 1.5 metres in length. The USB is not gold plated. The weight of the mouse is 150g. The mouse structure is ergonomic and fits my averagely sized hand perfectly. I doubt that having larger hands would create an issue while using the mouse. Having smaller hands might though, as if you do not place your fingers parallelly to the scroll wheel, and somewhat beside it, the click requires an unusually large force, though that might be a problem specific to my model, but watch out for it.
Also Read : Best Earphones Under Rs 500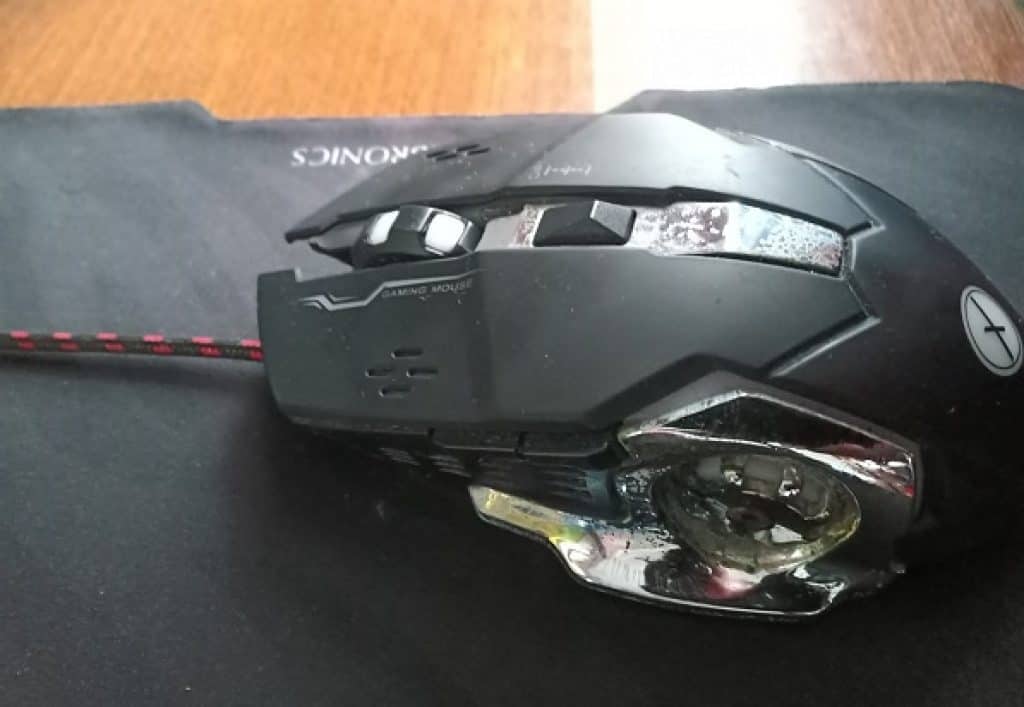 Features
This is a 3200 DPI mouse. The colours associated with the specific DPIs are: Pink Matches 800, Blue matches 1200, Purple matches 1600 and Red matches 3200. The mouse resets its DPI every time you shut down your computer, meaning you will have to change the DPI every time you start up your computer. It has a high polling rate of 500Hz, which ensures smooth movement and offers reliable connectivity with responsive tracking. DPI(Dots per inch) is a measurement of how sensitive a mouse is. The higher a mouse's DPI, the farther the cursor on your screen will move when you move the mouse. So, a mouse with a higher DPI setting detects and reacts to smaller movements. Pretty useful for gamers, especially competitive ones. In games like CS:GO, even the slightest over movement of the mouse can mean your death. However, a higher dots per inch measure is not always better. If it is too high, various problems can arise, for example, your cursor starts flying around all over the screen faster than a Fortnight builder who took 1 HP of damage, just because you moved the mouse a tiny bit.
Also Read : 10 Best Gaming Headphones Under INR 2000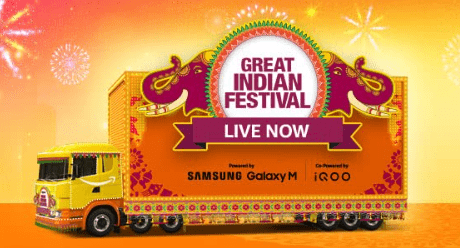 Still, it helps you in pointing at things far more accurately, as it responds well to smaller movements, especially useful if you are playing a FPS, and are using the scope of a sniper rifle, per se. In this case, a high DPI setting can basically decide whether you die or get your kill. But, it might again prove to be troublesome when you switch back to normal view, after being done with the scope. This is why mouses have a button to switch between DPI settings. DPI is different from the mouse sensitivity settings you may find in the settings of a game or software. DPI is specific to a mouse's hardware capabilities while the sensitivity setting is controlled by a software, and is specific to that software only, having no effect on the mouse's actual hardware settings. So, the ideal thing to do would be to pair a high DPI setting with a low sensitivity setting, such that the cursor does not fly about the screen and the movement remains smooth. Typically, high DPI is far more useful on a high resolution monitor.
A mouse's polling rate is how often it reports its position to the computer. This mouse has a polling rate of 500Hz, meaning that the mouse is reporting its position to the computer every 2 milliseconds. This reduces input lag, but is more tasking on the CPU.
Custom button programming is not available for this mouse. Hence, you cannot have macros in this one. Also as far as I understand, the drivers are only compatible with Windows and to some extent Mac, meaning this mouse probably won't work on Linux systems so look out for that.
Also Read : Best Earphones Under Rs. 1000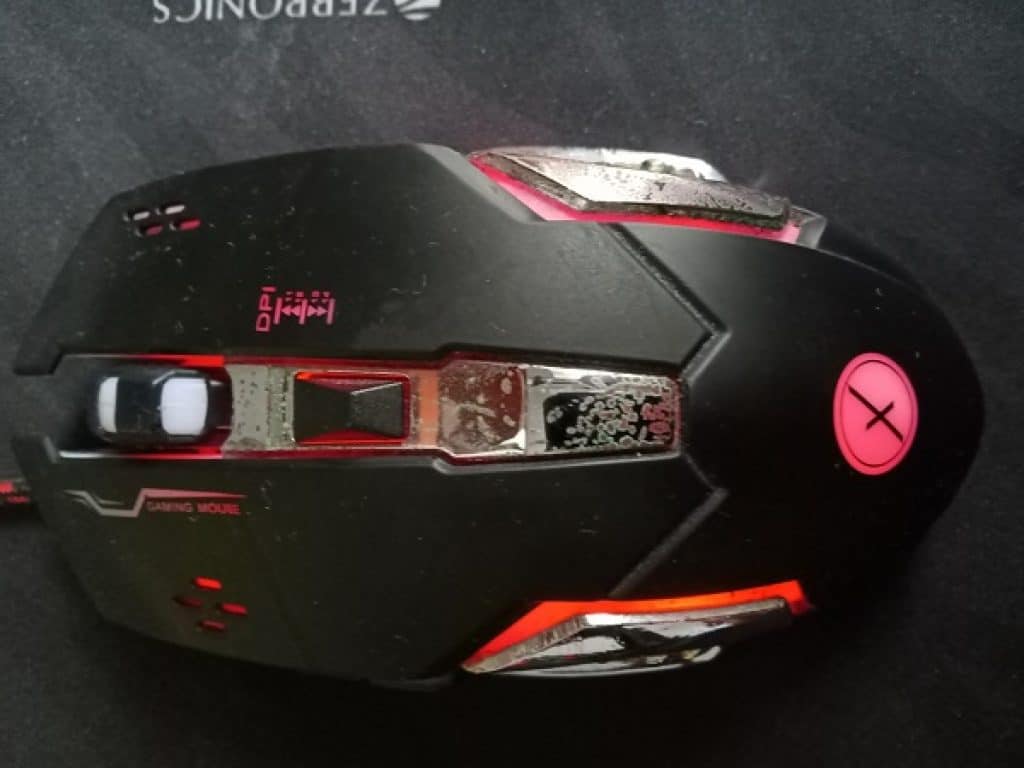 Gaming
Well, this mouse advertises itself as a gaming mouse, but how well does it hold up actually while playing games? These are the questions which I'll be answering right now.
Also Read : 10 Best Gaming Mouse Under Rs 2000 in India
I have played quite a few games with this mouse. But, I'd like to start off with CS:GO, as that is arguably the benchmark for a good gaming mouse. I was surprised initially to find out that it held up pretty well, and far exceeded my expectations. I felt great using this mouse while playing CS. But the issues I'd like to address lie in two things. The weight and the force required for the clicks. The weight of the mouse is too light for CS, in my opinion, and I often find myself moving the mouse too quickly, though that might be a testament to my skills.
The force required for the clicks is too much, and costs precious time while playing a game as fast paced as CS. Another thing which I tried with this mouse is feathering. If you don't know what that is, it's basically a technique professional and competitive CS players use, in which they lift the mouse up ever so slightly and then move it around. They lift it extremely delicately, so that the sensor still doesn't have trouble picking up the position of the mouse. They do this to reduce friction between the mouse and mouse pad, thus reducing the reaction time for them to move around. I can't feather that well myself, but as far as I tried it the mouse surpassed my expectations, yet again, and only after lifting it up absurdly high did the sensor have trouble in picking up the position of the mouse.
Also Read : Best Party Speakers With Good Bass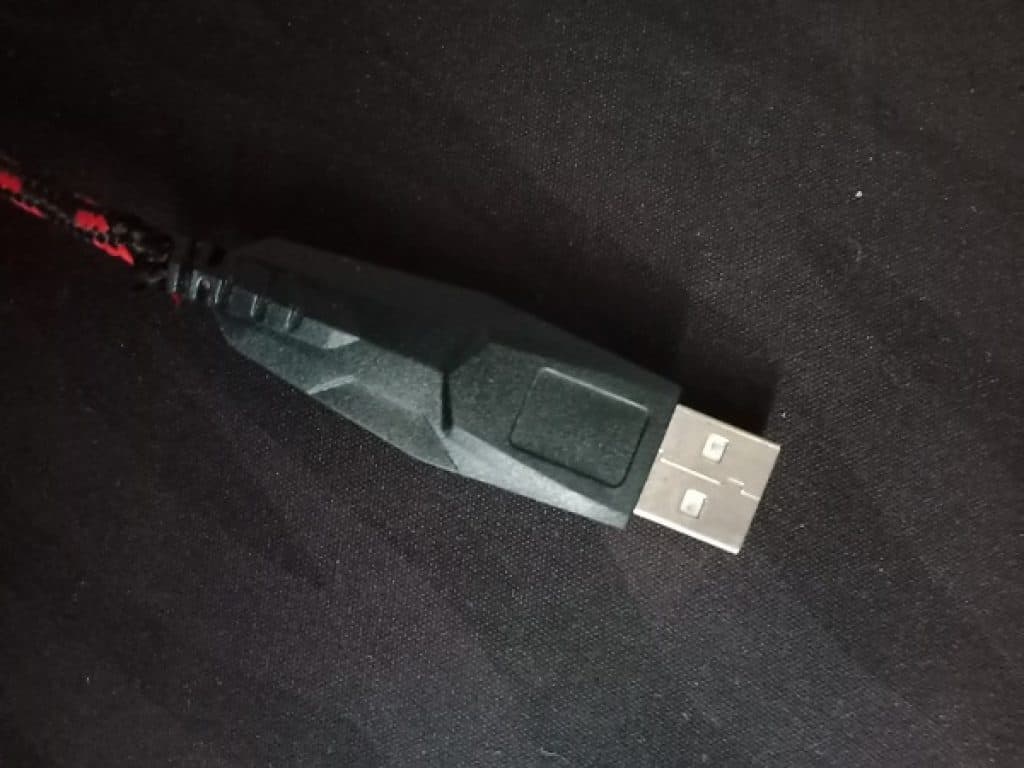 PROS and CONS:
Here is a condensed list of Pros and Cons for this mouse:
Pros:
Pretty good price point and great value for money.
The lights are of great quality.
Clicks are loud and satisfying.
The scroll wheel does not skid.
Design and ergonomics are great.
Cons:
The build quality leaves a lot to be desired.
Weight of the mouse should have been more for one which advertises itself as being for gamers.
The force required for the clicks are too much. Plastic has melted. Side buttons are pretty mushy.
---
Final Verdict
The mouse has great value for money and for a price point of 500, it's extremely good. This mouse is aimed at gamers, but I don't think competitive or professional gamers should get this one. They should wait for a bit, and get a G502 or Deathadder. This one is for people who play from time to time and want a bit of glamour in their setup.
This is nothing but a placeholder mouse which you keep while you save up for something better and evidently expensive. My final rating for this would be 7.5/10.
This article is Written By – Aritra Mukhopadhyay
I have been playing games since I was 2, and my love for the medium has not dwindled once since. I enjoy single player games and delving into their stories and worlds, filled with intricate characters. As I consider games as an art form.
Instagram
---
Also Read :
Best Monitors for Video Editing in India
Best Earphones Under Rs. 2000 in India
Best Quality Wireless Mouse Under Rs.1000