Recently updated on November 20th, 2023 at 09:39 am
When recording your next song, livestreaming on Twitch, or just listening to music, a quality pair of headphones can make the difference between an average experience and an incredible one. The Audio-Technica ATH-M40x is a cost-friendly pair of headphones from the same maker as the ATH-50x models, which are widely reputed to be some of the best offers in headphones, so today we'll be looking at the ATH-M40x to see whether it can still offer the reputed performance that the Audio-Technica brand offers.
Also Read : Best Over Ear Headphones Under Rs 2000 in India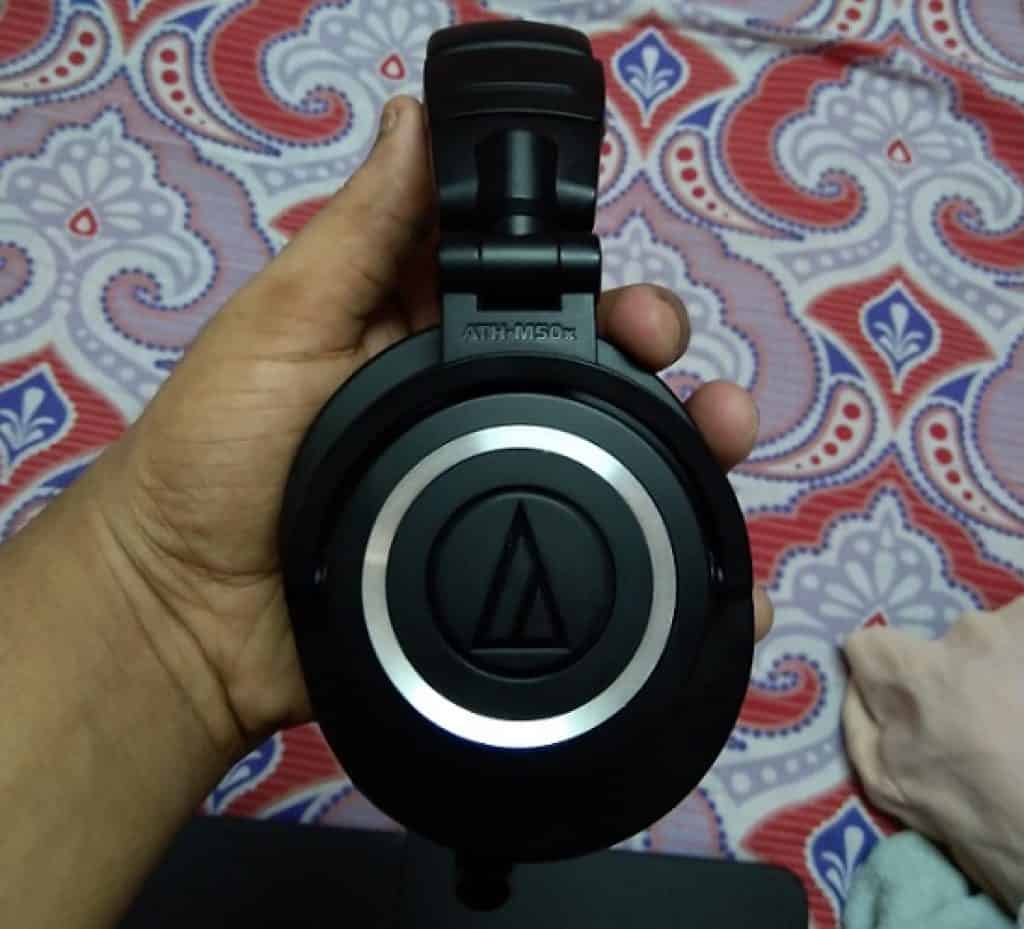 Specifications
The ATH-M40x comes in at the larger end of headphones, and is noticeably bulky at first sight. It comes with appropriately sized 40mm drivers, uses neodymium magnets, and has a frequency response from 15 to 24000 Hz. It connects via a 3.5mm jack, though a screw-on 3.5 to 6.3mm adapter is included and can be used. The headphones weigh approximately 240g.
There is no in-built microphone or Bluetooth connectivity.
Included with the headphones are lengthy and sturdy straight and coiled 3.5mm audio cables, a soft bag for the headphones, and the informational pamphlets. 
Also Read : Best Earphones Under Rs 5000 in India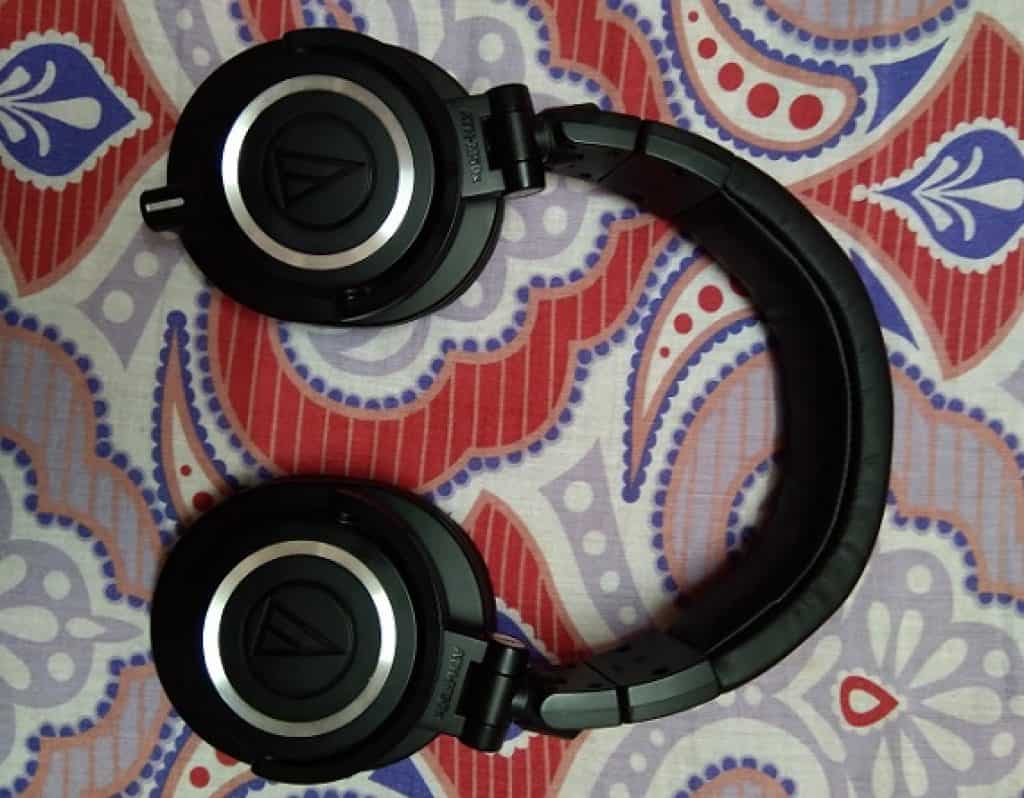 Build and Design
These headphones are a step down from their bigger cousin, the M50x, and naturally the features are fewer. To begin with, there is only a single color option, which is an all-black theme with a matt-finish and silver highlights on the back of the ear cups.
The headphones are made reasonably well, and he build quality feels sturdy, and should be fine with moderately careful handling. The design mostly incorporates plastic, though the headband has a reinforcing metal interior. The weakest point on the entire device unfortunately is at the hinges. While the design lets for a more compact storage by allowing the ear cups to fold inward, it is not impossible to accidentally turn or bend the ear cups the wrong way, so care must be taken while handling.
Furthermore, the headphones are very large, due to the large drivers within them. However, comfort is not impacted – both the headband and ear cups come with soft and sturdy padding that ensures they are comfortable to wear for sustained periods of time. I wore them for several hours, and though my ears did become slightly warm due to the closed-back design, there was no visible sweat or discomfort. Fit and comfort are not affected by the size of your head – the design allows for plenty of adjustment to ensure the best fit.
The included cables attach securely to the headphones, and can be detached for storage or transport.
If I had to nitpick, I would have like to see the padding material be made out of a material that was slightly more breathable for longer sustained periods of use, as well as slightly sturdier hinges with more metal reinforcements. However, for the price point these headphones come in at, these trade-offs seem relatively minor.
Also Read : Best Earphones Under Rs 1000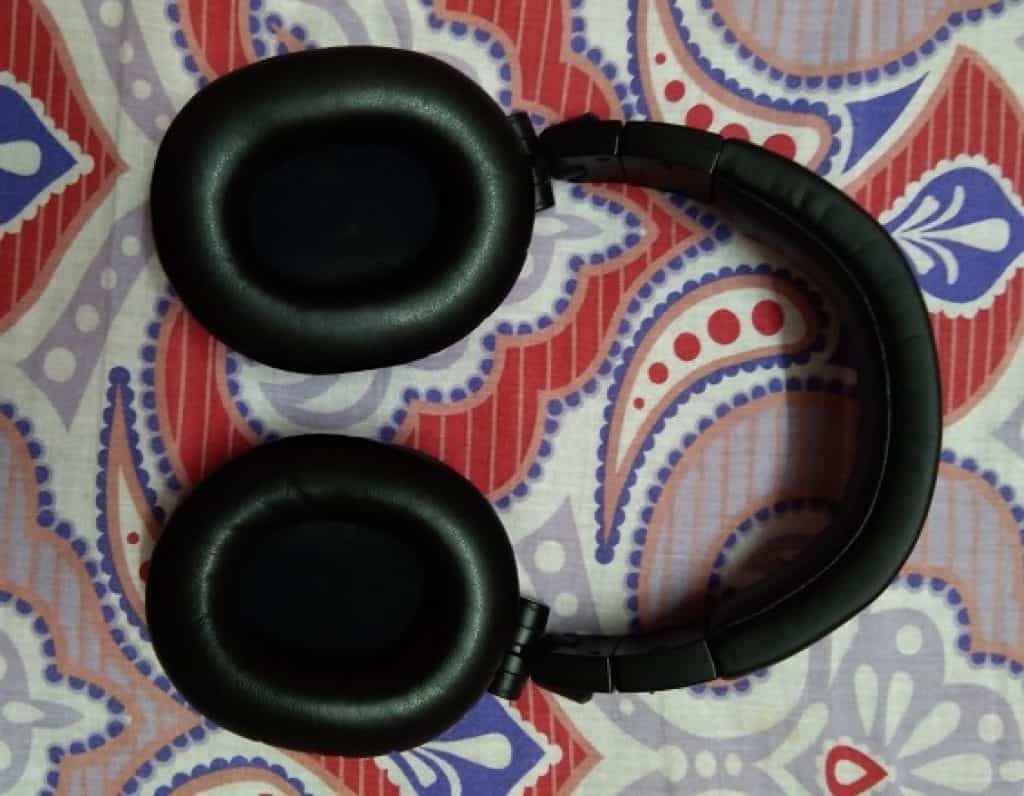 Audio Quality
I listened to several songs, watched a movie and played some games, all while wearing the headphones. These are my initial impressions of the audio.
The headphones work well with any device, which I tested using two different laptops and phones. The firm seal made by the ear cups provides for good noise dampening and cleaner audio. The large drivers provide for decent bass, despite being smaller than the drivers on the M50X. Songs with more mid- and high-range audio focus played clearly, without any added distortion or missing frequencies.
Country-style songs involving string instruments and jazz came through excellently, with clear and consistent vocals and unaffected instrumentals.
As the headphones support stereo sound, both media content that utilizes it as well as games are more enjoyable to listen to. Sound Spatialization made the gaming experience far more immersive and engaging. 
There is sufficient noise-dampening from the firm seal that the ear cups form, which is enough to prevent stray unwanted noise from being heard. However, at high volume levels, traces of sound may leak out to nearby people, so if you are using these in a public setting or a very quiet place such as a library or classroom, you may want to turn down the volume slightly.
The only other slight flaw I could find was that the bass sounds slightly different from other headphones I had around the house. It could stand to be slightly more prominent. For most users, it's more than sufficient, but if you're a fan of punchy music with more prominent bass, there may be better options out there.
Also Read : Best Earphones Under Rs 500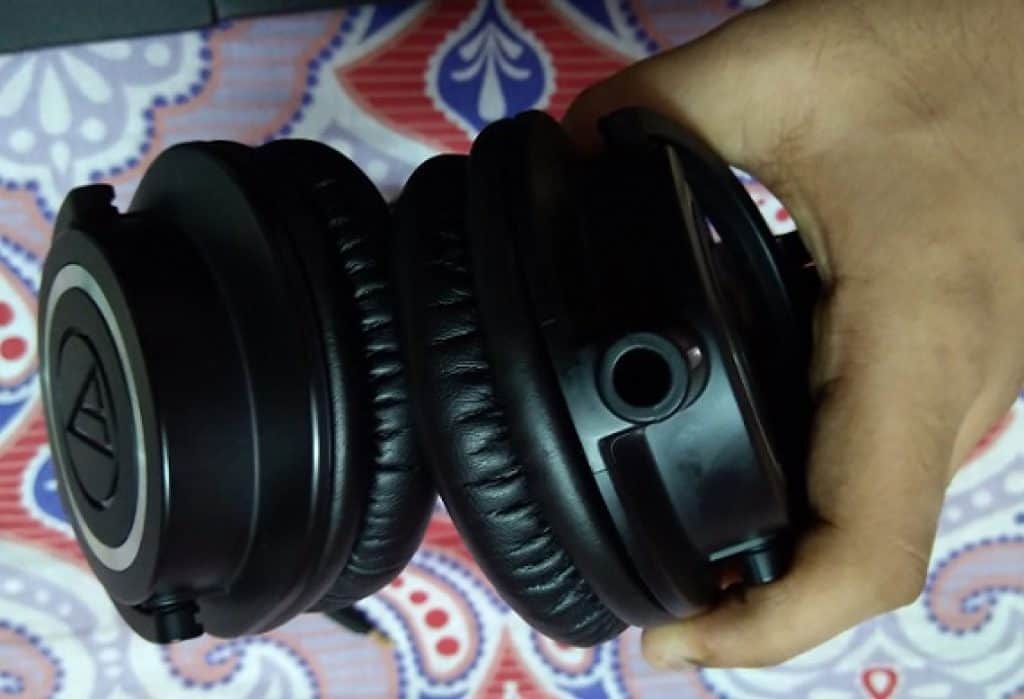 Conclusion
The ATH-M40X makes for a good mid-range studio listening set of headphones. While it lacks certain features that users may be accustomed to(like Bluetooth or an in-built microphone), the clean and crisp sounds it offers across multiple music genres, with a build design that is comfortable to wear, all at a price point that is on the lower end for professional headphones, make it a well-rounded pair of headphones.
If you're looking to buy a single pair of headphones and intend to use them in studio or professional settings while still maintain a relatively low budget, the ATH-M40X is a good choice for you.
---
Also Read :

Best Earphones Under Rs 2000 in India

​​​​​In Ear (IEM) Headphones Under Rs 1500

10 Best Wireless Bluetooth Earphones Under Rs. 2500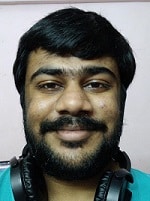 Written By – Siddharth Kumar
"I'm a 23-year old living in Mumbai, currently working in the IT sector. My interests include programming, data science, and technology. In my free time, you can usually find me reading, playing video games, or cooking."

Rs.

7,290

Rs. 9,400
2 new from Rs. 7,290
in stock


Rs.

9,499

Rs. 14,000
10 new from Rs. 9,499
in stock