Simplistic and Efficient
The company sent me this bluetooth receiver a few days ago , since the I have been using it with my Philips SHP9500 and Sony SA-D10. It's compact and sturdy so serves my purpose easily.
You can use it to convert you wired headphones , car audio system or any other device having 3.5 mm jack to wireless i.e bluetooth. Lets talk about some of it's other features.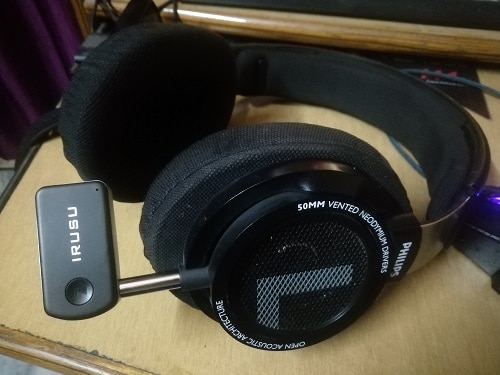 Loss Less transmission
Enabled with CSR8635 chipset , you can expect quite good sound quality without any losses. There will be no delays or distortion. Don't expect to get same quality that you get from a DAC/AMP dual wire setup but a high enough quality which lets you enjoy you music wirelessly.

Handsfree Controlling
Receive and Reject incoming phone calls easily, comes handy while driving (Built in mic).
Battery life
170mAh built-in polymer battery,which can work up to 12 hours.

Multipoint Connection
You can connect upto two devices simultaneously and play music from either , while easily switching between them.
Conclusion
If your missing bluetooth in your car audio system or headphones , then this is the right product for you. It works smooth without any issues. Looks are great and compact build. Slightly cheaper then other options out there.