Recently updated on November 20th, 2023 at 09:48 am
I bought my pair of Audio-Technica ATH M40x's about a year ago. Upgrading from a meager sony extra bass headphone, I felt an immense difference and immediately fell in love with how they sounded.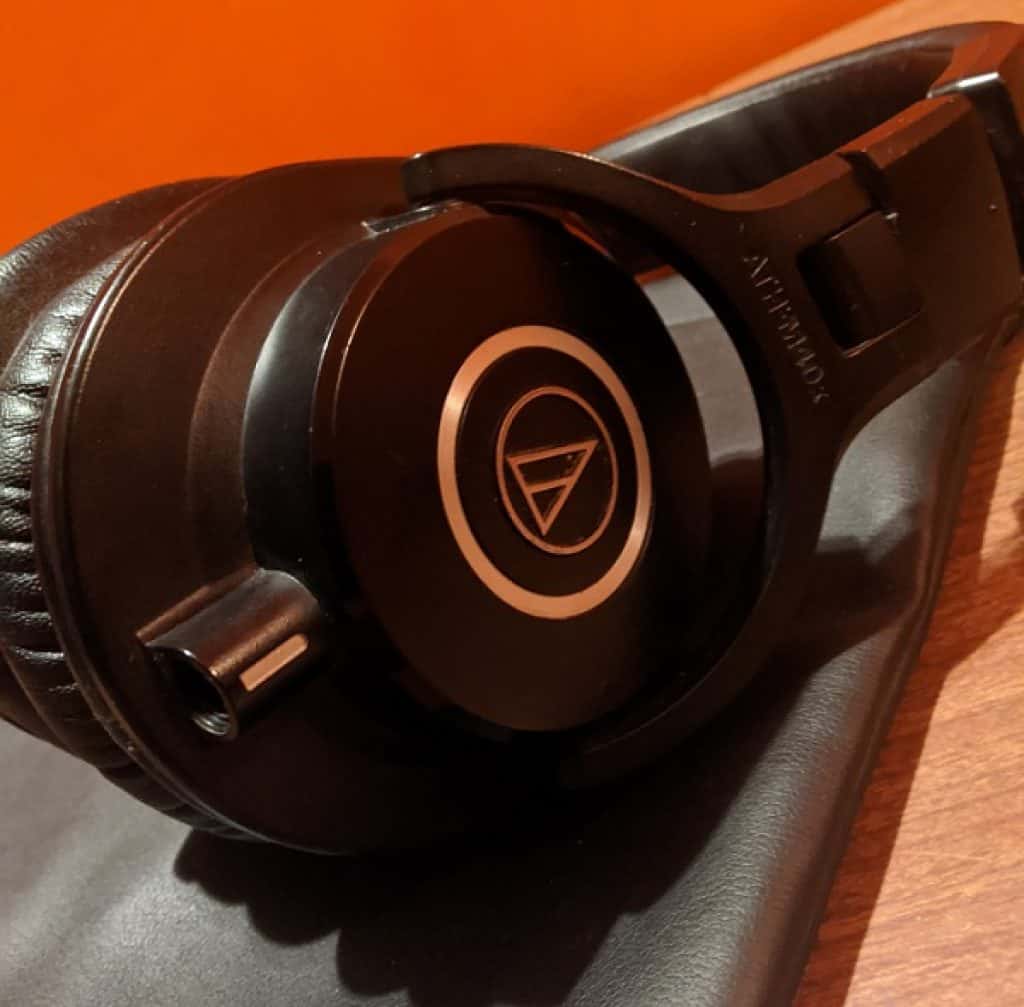 MUSIC
The balanced bass and detailed sound allowed me to hear every inch of the songs I heard. I remember when I heard Two Words by Kanye West on my new headphones, while I had heard it before, the orchestral section of the song sounded so amazing and i heard so many layers and instruments that I hadn't heard before. Jazz tracks such as 'So What' by Miles Davis and m
'My Favourite Things' by John Coltrane sounded like I was in the studio as these talented musicians recorded such historical music. Commercial trap artists like Playboi Carti, Young Thug, Drake and rap artists like Benny the Butcher, Freddie Gibbs also sound great on these headphones with punchy bass and clear treble and vocals. I've heard a decent amount of classic and modern rock artists like The Beatles, Pink Floyd, Tame Impala and Cream/Eric Clapton on these headphones too and rock also sounds pretty good.
Also Read : Best Earphones Under Rs 1000
SOUND
Although these headphones sounded great on my PC out of the box, they didn't sound great on my phone which is a Redmi Note 7. However after equalising a little they sounded very similar to my PC. I used an app called EQfy to eq them on my phone. In terms of frequency response, these headphones could be called neutral but they are not very neutral. They have a slightly boost mid bass frequencies and huge spikes in upper treble frequencies. Although they are much more neutral as compared to consumer headphones brands such as Sony and JBL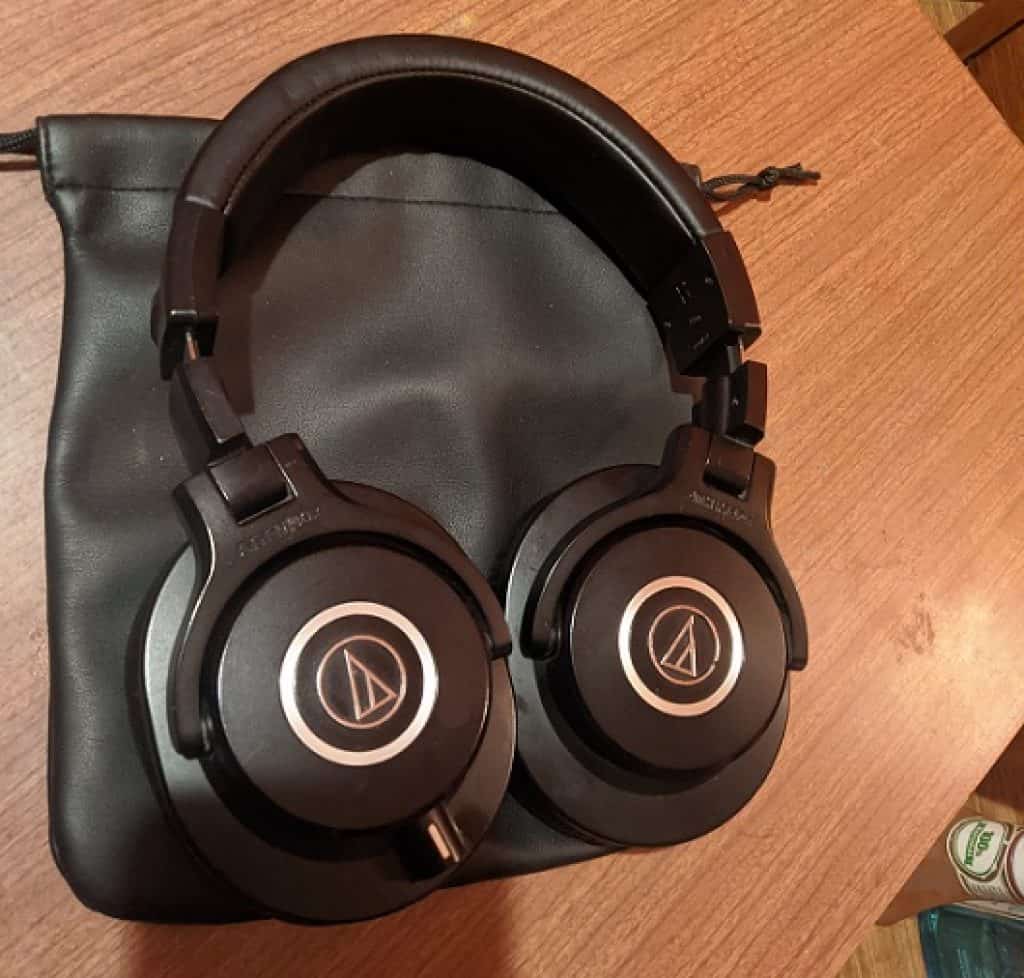 GAMING
I've also used these headsets for gaming since I got them. They're decent for that purpose. Gunshots and directional sounds in competitive games such as CSGO, Valorant and Fortnite are easy enough to locate and sound sharp. Although the soundstage isn't very wide as these are a pair of closed back headphones, I was easily able to locate the gunshots in these games. The gunshots sound sharp and realistic. Soundtracks and sound effects in story based games like 'Horizon Zero Dawn', 'Assassin's Creed Odyessy' and 'Sekiro Shadows Die Twice' sound just amazing. The voice acting sounded crisp and clear. A great plus point is that these headphones are very detailed so small sounds like falling of bullets and gun magazines and chatter of people talking in crowds was also audible which adds to the immersion in games.
Also Read : Best Earphones Under Rs 500
COMFORT
Comfort is a bit of a mixed bag here and definately one of the weak points of these headphones. These are closed back studio monitoring headphones first and foremost so the ear seal is tight. The sound leakage is minimal due to that but it decreases the comfort. The pads are decently soft although not the softest and the clamp force is tight due to which these headphones are not as comfortable as many consumer headphones. I've read many reviews and coloumns which said that these headphones were very uncomfortable. Although they are a little uncomfortable compared to consumer headphones, they're not that uncomfortable. I've worn these headphones for multiple hours without any major issues. As for looks, these headphones may not be a fashion statement but they look decent while wearing and definately have a subtle dark and attractive design. The chrome accents on the Audio Technica logo on the side looks amazing.
Also Read : Best Over Ear Headphones Under Rs 2000 in India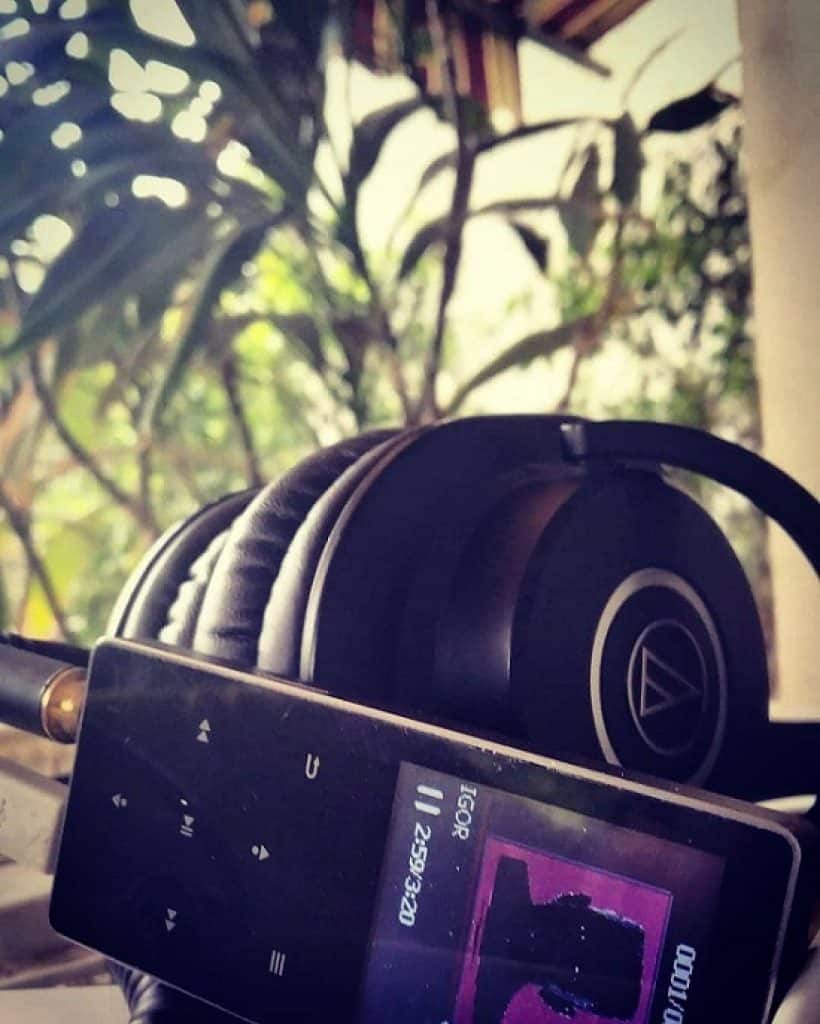 ACCESSORIES
The box includes a 3 meter coiled and a 3 meter straight cable in the box and a 3.5 to 1/4th inch converter for connecting to instruments and audio interfaces that screws into the cables perfectly. The wires are of good quality and are thick. The connector part of the wire is pretty big so you'll have issues using it if your phone has a case. One thing to note is that the wires do not come with an in line mic so you'll need to buy a seperate wire with a mic or use an external microphone. It also comes with a soft faux leather carrying pouch which looks nice. They fold up for carrying and storage purposes as shown in the picture.
Also Read : Best Earphones Under Rs 5000 in India
CONCLUSION
PROS
Clear and detailed sound
Balanced bass
Good for studio monitoring
Decent for gaming
CONS
Not very comfortable
Cable does not have an inline mic
Overall I love these headphones and would absolutely recommend them to anyone looking for a pair of wired over ear headphones in this price range.
The headphones are a bit overpriced on e commerce websites right now due to the pandemic situation but I've seen them as low as 7500 inr last year and they are a great deal for that price.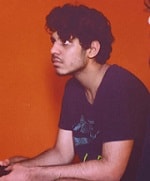 This Review is Written By Bharat Mehra
An audio and tech geek, I live for gaming and music. I also love producing music, clicking photos and anything related to PCs.

Rs.

9,499

Rs. 15,030
6 new from Rs. 9,460
in stock


Rs.

11,999

Rs. 19,525
14 new from Rs. 11,960
in stock