The OnePlus Nord CE 3 5G presents an enticing proposition, raising questions about its pricier sibling, the Nord 3. With its stunning Aqua Surge colorway and minimalistic design, this phone exudes elegance and a refreshing departure from flashy aesthetics. The premium build quality seamlessly extends to its near bezel-less front and the thoughtful inclusion of an IR blaster enhances its utility.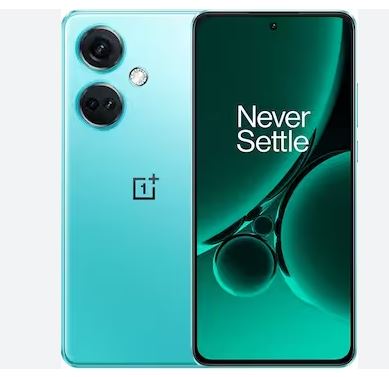 OnePlus, known for its attention to detail, doesn't disappoint with the accessories. The provided rubberized case, not only protects but also adds a pleasant touch to the phone's feel. The Snapdragon 782G chipset, though not a flagship contender, performs admirably, generating AnTuTu scores that stand strong in the mid-range segment. The OxygenOS 13.1, a modified Android 13, offers a user-friendly experience, allowing ample customization while avoiding the bloatware trap.
Camera enthusiasts won't be disappointed either, as the OnePlus Nord CE 3 5G mirrors its pricier counterpart with a 50MP primary sensor and an IMX890 near-flagship sensor, delivering crisp and vibrant shots. However, gaming enthusiasts might find limitations on graphics settings, signaling its mid-range categorization.
For those seeking a harmonious blend of aesthetics, performance, and value, the OnePlus Nord CE 3 5G could emerge as a compelling option. While it may not challenge the highest-tier smartphones, its refined design, robust software, and capable camera system make it a worthy contender in the mid-range market. At Rs. 26,999, it successfully straddles the line between affordability and performance, making it a strong contender against its pricier sibling, the Nord 3.