This REDRAGON K551 is a budget mechanical keyboard with Outemu Blue switches(Cherry blue equivalent). There are two variants, one with fully customizable RGB lighting with a multitude of colors and one with just a static colour (red) whose brightness you can change and can switch from static mode to breathing mode. I'll be taking the red static variant for reference here. Its a pretty good entry level keyboard, and in this review I'll be going into what I like about it, what I don't and what could've been better.
| Aspect | Details |
| --- | --- |
| Keyboard Model | REDRAGON K551 |
| Switches | Outemu Blue switches (Cherry blue equivalent) |
| Lighting | Red static variant with adjustable brightness |
| Size | Full size keyboard with 104 keys |
| Build Material | Metal/ABS construction |
| Keycaps | Double shot injection molded, concave shape |
| Weight | 1.08 kg (keyboard itself) |
| Actuation Force | 50g (approx.) |
| Keystroke Travel | 2.0mm (approx.) |
| Features | Full numeric keypad, Windows key lock for gaming |
| Customization | Limited customization using function keys |
| Lighting Control | Function + Home Lock: Static/breathing mode switch |
| | Function + +/-: Brightness/speed adjustment |
| | Function + Scroll Lock: Turn off lights |
| Packaging | Basic packaging with keyboard, cable, manual, sticker |
| Design and Appearance | Minimalistic, stylish, industrial design |
| Keycap Issues | Wobbly keycaps, dim lights on some keys randomly |
| Feedback | Satisfying tactile feedback, aggressive at times |
| Switches | Outemu Blue, clicky switches |
| Gaming Performance | Great precision and gameplay enhancement |
| Pros | Build quality, design, lighting, switches, gaming |
| Cons | Keycap issues, wobbly keycaps, occasional lighting issues |
| | Lack of customization software |
| Final Verdict | Budget-friendly, high value, great for gaming/coding |
| Rating | 8.5/10 |
| Author's Background | Aritra Mukhopadhyay, passionate gamer and writer |
| | Enjoys single player games and their stories |
| | Considers games as an art form |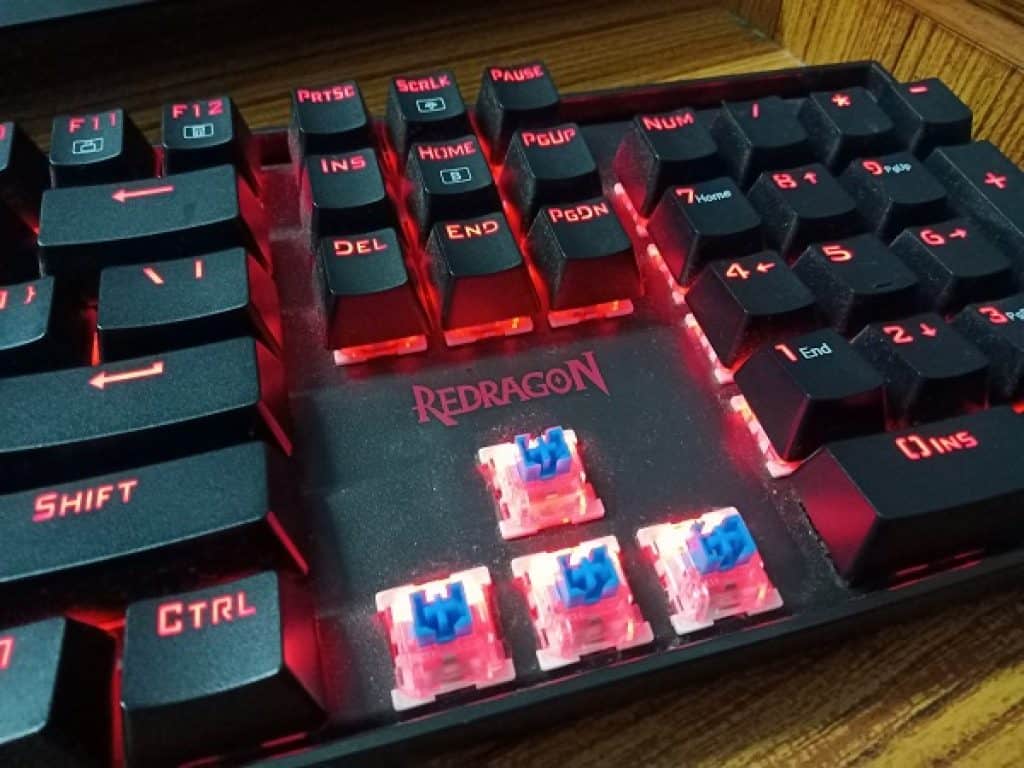 Mechanical keyboards are made for typists and gamers. They offer tactile feedback and curved keycaps, to prevent your hands from aching. There are three types of switches in a mechanical keyboard (switches are basically what triggers the key response and on pressing it, key press is registered. It lies underneath the key): tactile, clicky and linear. Linear has no bumps, only a resistance which is proportional to how much you press it. Tactile switches have a bump in the middle, with resistance increasing up to the bump and after the bump, there is virtually no resistance. Clicky switches are basically tactile switches but produce a click when you press a key.
Also Read : Best Mechanical Gaming Keyboards in India
Build Quality and Specifications
The build quality of REDRAGON K551 is admirable. The keyboard's perimeter is lined with a hard plastic wall of sorts, which creates a problem (although it helps protect the keyboard from shocks and jerks), which is that dust settles in the gap between the wall and the actual keyboard. There are inclines for the keyboard to stand on, and there's a design on the underneath of the keyboard. The base of the keyboard is very hard and has a the emblem of Redragon on it.

The keycaps are pretty resistant and are nice to touch. They have a concave shape, so that the fingers stay in position while typing. They are a bit wobbly though, which is a bummer. The keycaps are double shot injection molded so that they can provide crystal clear uniform backlighting and so that the letters don't scratch off.
Also Read :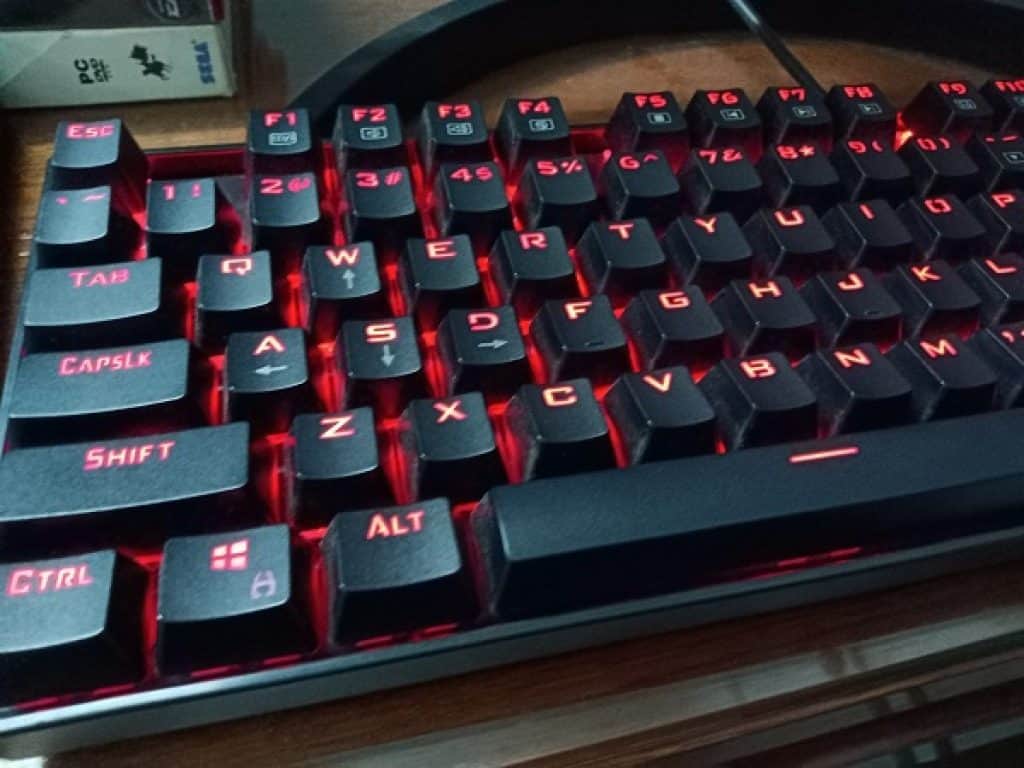 The keyboard is of a Metal/ABS construction, made of metal alloy and ABS with plate mounted mechanical keys and switches.
The USB is gold plated.
The REDRAGON K551 keyboard features 104 keys, with a full numeric keypad, so it is a full size keyboard. It also has a functionality to disable the windows key while gaming. The keys have been tested to 50 million keystrokes, with the actuation force being 50g give or take 15g. The keystroke travel is 2.0mm give or take 0.2 mm. The weight of the keyboard itself is 1kg 80g. Actuation force refers to the force required to make a key reach the activation point, or operating position, which is the distance at which the key press is actually recognized by the keyboard, and is basically how hard the key has to be pressed to be recognized. The keystroke travel refers to the distance the key goes before reaching the activation point. It does not have a software to control the lights, and the only customizability the keyboard offers are the following:
Function key + Home Lock to switch between static mode and breathing mode.
Function key + plus key or minus key to increase or decrease the brightness of the lights respectively, or to increase or decrease the speed of the breathing respectively.
Function key + Scroll Lock to turn off the lights completely.
Also Read : Best Mechanical Gaming Keyboards Under Rs 10,000
Packaging
REDRAGON K551 packaging is nothing special and exactly what you would expect an entry level keyboard to come with. The keyboard itself comes with the cable and usb connector, a manual detailing the various functions and quirks of the keyboard, and a free redragon sticker.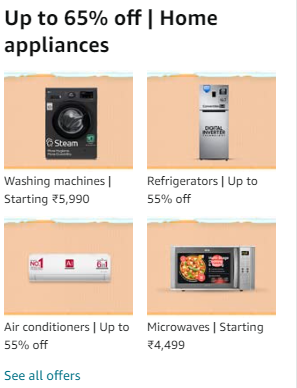 Also Read : Best Nvidia GTX 1660Ti Laptops in India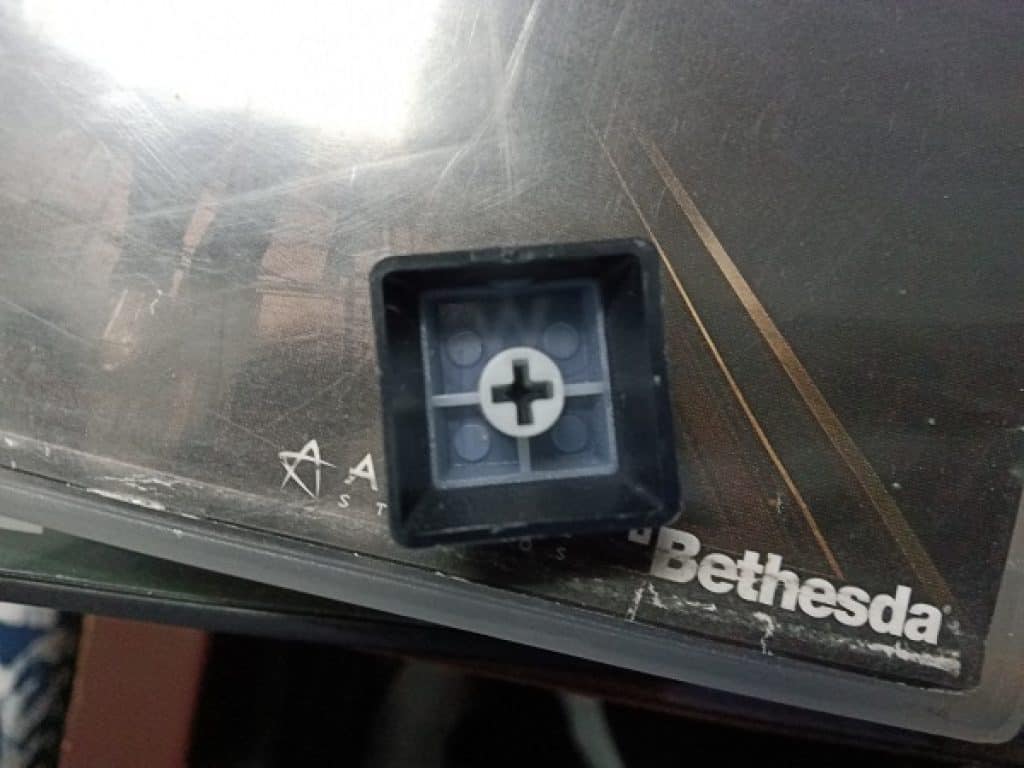 The switches, keycaps, and the lights:
Let me start by saying this, the red lights on the keyboard are absolutely beautiful. They shine through the daylight, and they still look beautiful. The industrial design of the keyboard adds to its beauty and all in all it has a very minimalistic yet stylish and just a beautiful look to it.
Also Read : Best Gaming Headphones Under INR 2000
The REDRAGON K551 keycaps are great , but I have had some issues with them. First of all, they are a bit wobbly. But what irked me most was that randomly, after using it for 4 months, some keys would have the lights on them very dim, and the next day they would be alright while another would take a hit. It happens randomly, but doesn't really cause that much of an issue. Another thing that I didn't like was how the keycap puller supplied with the keyboard, was a bit short, and caused a few scratches and dents on the keycaps after pulling them.
The feedback from the keyboard is good, although sometimes it feels too aggressive but that might be because of my soft fingers. The bump is extremely satisfying and typing on the keyboard is a blissful experience. The switches are Outemu blue, which means that they are equivalent to the Cherry blue switches, but aren't obviously of the same quality. True cherry switches cost a lot more. But Outemu still doesn't disappoint. I chose the blue switch as I like the clicky aspect of a mechanical keyboard, and the clicks, let me tell you, sound like music to my ears. Outemu switches are clicky switches. The switches in this keyboard are not entirely smooth and are fairly rough.
Also Read : Best 4K Monitors in India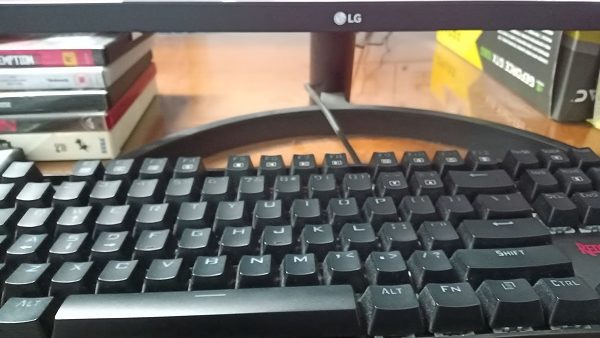 Gaming:
The keyboard is great for gaming, both competitive and singleplayer. It allows for very precise movements, to ensure great gameplay. The experience of playing games like Prey and CS:GO are extremely elevated while using this keyboard.
Also Read :

12 Best Ryzen 7 Laptops In India
Pros and Cons:
Pros:
Build quality is great
Design, style and minimalistic look of the keyboard is appealing
The lights are great
Switches are fairly great for the price
Click and bump is extremely satisfying
Great for gaming
Cons:
The keycaps get dented and scratched by the keypuller
keycaps are a bit wobbly, not much
The lights behave weirdly sometimes
No light control/macros software enabling customizability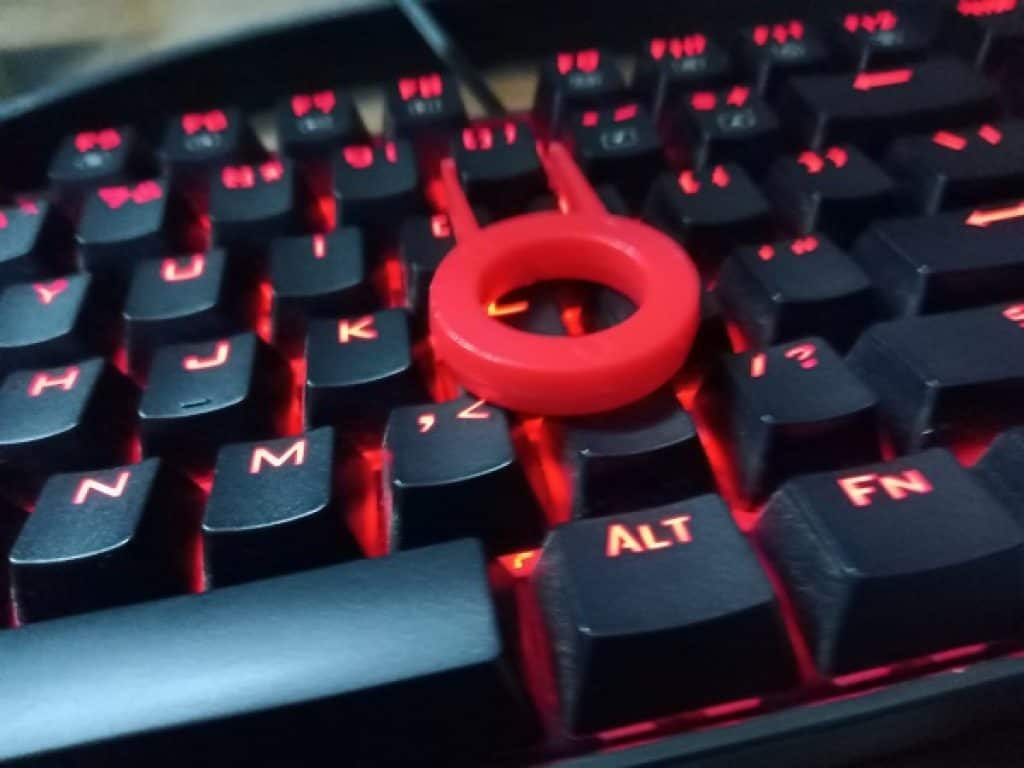 Final Verdict
The keyboard is a budget gamer's or coder's dream. It offers very high value for price, and I recommend it immensely. Only bummer is that it has no software enabling customizability. However, it still is a great keyboard and I recommend it. My rating would be 8.5/10
---
This article is Written By – Aritra Mukhopadhyay
I have been playing games since I was 2, and my love for the medium has not dwindled once since. I enjoy single player games and delving into their stories and worlds, filled with intricate characters. As I consider games as an art form.
---
Also Read :

Best Ultrawide Gaming Monitors in India

Gaming Monitors Under Rs 20,000 in India

10 Best Earphones Under Rs 1000