Searching For the Best Electric Guitar in India?
An electric guitar is a sophisticated piece of musical instrument. After learning with an acoustic guitar, you can get started with an electric guitar to take your guitar playing skill to the next level. Choosing an electric guitar which has all the features you want can be a daunting task. And,especially if you are new to playing electric guitars, then this becomes harder. But fear not! We are here to help you out.
In this article, we will be talking about a few of the best electric guitars you can buy in India. So, are you ready? Then let's begin…
1. Yamaha TRBX174 RM Electric Bass Guitar:

Yamaha is making musical instruments for over 100 years. That is why they know all the ins and outs of producing the best instruments using their vast experience. When you are talking about electric bass guitars, you can't leave the Yamaha TRBX series out. As a result, we have included the Yamaha TRBX174 RM electric guitar in today's list.
It is packed with some great features and the quality is also similar to other guitars from the TRBX series of Yamaha. Yet, the price of this one is a lot less compared to those. The body is made with premium Mahogany wood. The build quality of this one is great as well. If you want the perfect sound, look, and feel you will love this electric bass guitar from Yamaha.
Key Features:
It is a 4 string electric bass guitar
Comes with vintage-style bridge
Comes in exotic red color
Compatible with the majority of the poplar amplifiers
Guitar pick configuration: Single-Coil
---
2. Ibanez GRX – 40 – BKN, 6 Strings Electric Guitar:

If you are a fan of the Japanese craftsmanship like us, you will love the Ibanez GRX-40-BKN electric guitar. It is a guitar for right-handed players. If you have heard about the Ibanez RX series, then you know that those are some of the best and expensive guitars available from Ibanez. And, if you are not a professional, you don't need to buy those guitars. And, Ibanez knows that.
Due to that, Ibanez has brought the Ibanez GRX series. In a way, this is the affordable version of the RX series. The design and the build quality is almost similar to the RX series. However, these ones cost a lot less than those. This electric guitar comes with Agathis body. The fretboard is made of Rosewood. The guitar is available in a mixture of black and white color. And, Ibanez has named the color as Black Night.
Key Features:
It comes with medium fret
It comes with a standard tremolo bridge
It is a 6 string guitar
It weighs 3.6 kgs
Pickup configuration: S-S-H
---
3. Fender Squier 0370005506 Electric Guitar:

This Fender electric guitar has earned its place on our list because of its quality vs price ratio. We couldn't believe our own eyes when we saw the price of this Fender electric guitar. However, if you are thinking that the quality of this guitar would be bad as it is affordable. You are plain wrong. It has everything to be a show-ready electric guitar.
It comes with a satin–finished 'C' shaped neck which makes it comfortable to play. There are 21 jumbo frets of medium size. And, the fingerboard comes with a 9.5-inch radius which is a standard in the modern-day. It also has adjustable saddles and truss rod. So, if you are into customizing your guitar frequently, you will love this one from Fender.
Key Features:
The guitar weighs about 4.54 kgs
It is a 6 string guitar
The body is made with Basswood, the neck is formed from Maple wood, and the freeboard is made with high-quality Rosewood
The guitar pickup configuration: H-S-S
Comes with a synchronized tremolo bridge which is vintage styled
---
4. Cort CR250VB Electric Guitar:

'Cort Guitars' is an exotic guitar manufactures based on South Korea. A lot of other big names in the musical instrument industry also make their instruments with the supervision of Cort. And, all of their guitars come with industry-leading quality and plenty of useful features. For instance, the Cort CR250VB is an electric guitar from Cort which is not only a great guitar but also used by professionals all around the world.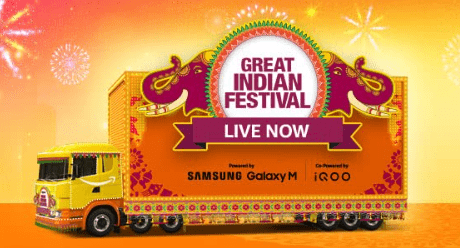 This is an expensive guitar. Lucky for you, it is now available in India. So, for our readers from India who want to be a proud owner of an electric guitar from Cort, this is your chance. It comes with a mahogany body, which is accompanied with flamed maple veneer top. The fretboard is of 12-inch radius and made with the best quality Rosewood. This guitar is available in 2 colors, which are Vintage Burst (our favorite), and black.
Key Features:
It is very lightweight; it weighs only 3 kgs
It is a 6 string electric guitar
It comes with 22 frets
It comes in a vintage -inch-inch shape
---
5. Ibanez GRG170DX Electric Guitar: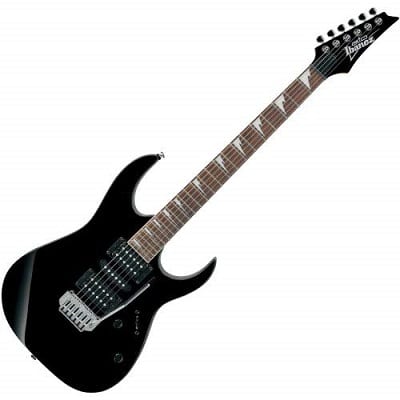 We have already introduced an electric guitar from Ibanez to you earlier. But that was a budget guitar. This time, we have brought a guitar which is a tad bit pricier. To be noted, it is intended towards the professional musicians. Thus, it comes with some rare features which are not available on typical electric guitars. And that is why we think the price of this one is reasonable.
The Ibanez GRG170DX electric guitar comes in 3 colors which are black, silver, and multicolor. It features a GRG shaped neck which is made with maple wood. The body of the guitar is made with selected Basswood which produces a pitch-perfect tone. And the fingerboard is of Rosewood. This is also available in India. So, if you are looking for an electric guitar for professionals, then this one from Ibanez can be a great choice.
Key Features:
It is for right-handed players
It weighs about 3.2 kgs
It comes with 24 frets (medium)
It comes with chrome finished hardware for durability
Comes with a FAT 10 bridge, and 2 humbucking pickups at the bridge and the neck with another single-coil in the middle
---
6. Yamaha PACIFICA012 Electric Guitar:

Yamaha is a fan favorite in India. Chances are, you might also want a Yamaha electric guitar. If that is the case, then the Yamaha PACIFIC A012 would be a good pick. This is one of the top choices when it comes to the budget electric guitars from Yamaha. We have to admit that this guitar feels nowhere near an entry-level one.
On the opposite, it feels, looks, and sounds like most of the premium quality high-end guitars. It comes in dark blue/white metallic color which is extremely appealing. The body is made of Nato or Agathis. The fretboard comes with Rosewood, and the neck is constructed from maple. Overall, this can be a great choice for beginners and intermediate players.
Key Features:
It is a 6 string electric guitar
It weighs about 5.33 kg
It comes with vintage style Tremolo bridge
The guitar pickup configuration: 1 Humbucker, 2 single coil
Comes with 5 position lever
---
7. Jackson DINKYMETBLUE Dinky Electric Guitar:

Jackson Guitars is a well-known guitar manufacturing company form the USA. At this moment, they are owned by Fender. As a result, they are keeping their legacy alive by producing some state of the art electric guitars. One of their latest budget-friendly electric guitars is the Jackson DINKYMETBLUE. Although it is a quality electric guitar from a prominent company, it has a very reasonable price tag.
As the name suggests, it comes in a metallic blue color which is soothing to eyes yet looks premium. The sound and the build quality of this particular guitar is over the top. The only shortcoming of this guitar would be the weight. It weighs about 6.35 kgs. So, if you prefer a lightweight guitar then you might have to look for other options. The neck of this guitar is made of maple with a satin finish. The fingerboard is made of Rosewood. The tuners are die-cast.
Key Features:
It is a 6 string electric guitar
It comes with 2 point fulcrum tremolo bridge system
The body is made of selected Basswood
The fingerboard has a radius of 12 inch
There 22 jumbo frets on the guitar
---
8. Roland G-5 Stratocaster Electric Guitar:

It's better to say that Roland doesn't need any special introduction. They are one of the top electronic musical instrument manufacturers in the world from Japan. When it comes to electric guitar and innovative technology, it's hard to beat Roland. For instance, we have seen that Roland came with the famous COSM (Composite Object Sound Modeling) modeling technology back in 1995. Since then a lot of top brands has used this technology on their guitars.
For example, Roland G-5-BLK is a combined effort of Fender and Roland. The entire body, hardware and every other thing about this guitar are from Fender. But it is using the COSM modeling tech from Roland. And, that makes this guitar one of the best if not the best electric guitar in the world.
It is built using the best quality wood, durable hardware, and the best technology. As a result, it also comes with a high price tag. But that doesn't mean that you can't get it in India. If you have no problem with your budget and want a top-class electric guitar from two top brands, then this is the best choice for you.
Key Features:
Comes with rosewood/maple fretboard, maple neck, and alder contoured body
Comes with 22 frets (jumbo medium)
Comes with three Fender single-coil pickups
Comes with Syncnorized tremolo from Fender and GK divided pickup from Roland
Comes with 6 types of tuning knobs
It is a six-string guitar
---
9. Vault RG1 Soloist Electric Guitar:

Are you a beginner? Then you can begin with this awesome electric guitar named Vault RG1. The design and the outlook of this guitar would be the first thing you will notice. Frankly, this particular guitar from Vault looks so exquisite. We liked the design and color combination of this electric guitar the most amongst all the other ones from our list.
Yet, it comes with a price tag which is very much reasonable. As a result, it has become one of the bestselling electric guitars in India. It is available in 3 dazzling but unique colors which are transparent black, transparent red, and nebula green burst. The build quality and the sound quality of this one are also of very high quality. So, if you are looking for a gorgeous looking electric guitar then you can try this one.
Key Features:
Comes with maple/rosewood fretboard
It is very light which weighs only about 3.91 kgs
Comes with dual-action truss rod
Comes with die-cast tuners
It is a 6 string electric guitar
---
Fender Mustang I V2 20-Watt 1×8-Inch Combo Electric Guitar Amplifier: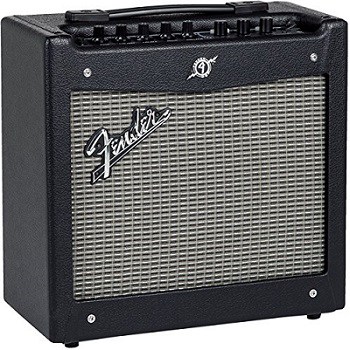 You might be wondering why we have included a guitar amplifier on a list of the best electric guitars. Here's why? An electric guitar is mostly useless without an amplifier. So, we couldn't help but add this powerful and popular electric guitar amplifier for our beloved readers from India. This guitar amp comes from the renowned Fender. It has 17 different amp models to choose from.
The Fender Mustang guitar amps are famous for their Mustang-inspired look and build quality. It comes with the Fender Fuse app which is compatible with Windows and MAC OS. So, you can customize the function all of the amps from your PC. This electric amp from Fender also comes with DAWs like Ableton Live Lite for free. This is also very compact and lightweight. As a result, it could be a perfect pick for electric guitar players who are looking for a portable guitar amplifier.
Key Features:
Comes with 24 preset effects
comes with audio recording output and auxiliary input for headphones
Comes with various controls like Volume, Gain, Bass, Treble, Master and so on
it weighs just 7 kg
It is compatible with media players and smartphones
It is compatible with most of the renowned DAW software
---
Wrap Up:
In this post, we have tried to talk about only the best electric guitars available in India. Still, we might have not included your favorite one. As there are numerous electric guitars are available in the market it is so hard to include all the options. However, we believe you will be able to pick a guitar which is suitable for you from the electric guitars we have talked about above.
So, why don't you let us know about your favorite electric guitar from today's review post in the comment section below?
---
Also Read:

9 Best Electric Guitars in India