So, you just got the latest offering from Microsoft in the console world, the all-powerful, Xbox One X, and you have been enjoying it. But you still feel like something is missing.
Then you have come to the right place. To make your Xbox experience even more enriching, we have compiled a list of the top 10 best accessories for your new console.
1. HyperX CloudX
(🌟🌟🌟🌟🌟)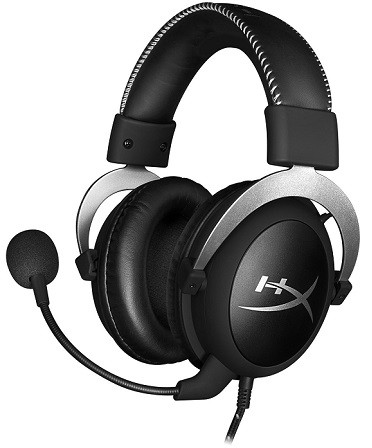 Audio is an important part of gaming, be it on PC or on console.
Though there are official Xbox headphones available, I wouldn't recommend them. Instead go for the HyperX CloudX headphones.
Memory foam cushions –Comfort is one of the first things you look for in a headphone, and this one delivers it with its memory foam ear cup cushions. The ear pads are swappable between leatherette or cloth as per user's choice.
Also Read : 10 Best Gaming Headphones Under Rs. 5,000
Sturdy Construction – What it loses in the "Gamery Aesthetic", it makes up for in the build quality. The closed ear cups are made of solid plastic, and the frame itself out of aluminium, making the headset sturdy and highly durable.
Removable microphone – The microphone quality on this one is more than good enough. It is crisp and clear. It is very flexible and is removable making it easier to carry the headphones around.
Check Price : Amazon
2. Xbox One Elite Wireless Controller
(🌟🌟🌟🌟🌟)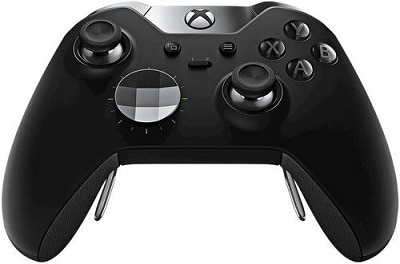 Obviously the other important accessory for your console is the controller, Sure it comes with an included controller, but that isn't the best one on the market. There are many controllers available, but the best of the best is the Xbox One Elite Wireless Controller. Though it is an expensive accessory, enthusiast gamers will prefer the improved features offered for the price.
Durable build – The elite controller, though a bit heavier, is also sturdier. The extra weight can be accredited to the metallic parts used in building this controller.
Also Read : Bluetooth Over-Ear Headphones Under Rs. 3000
Extra Back paddles – Right off you can say that the main differentiating factor are the 4 paddles on its back. These paddles are very useful. As these are fully programmable, you can use it to perform various complex in game actions which would otherwise be a lot more difficult.
Interchangable thumb sticks and D-pad – The premium stuff really kicks in when you see the customisation options. You get several caps for sticks and the D-Pad all differing in feel and height. You may choose the one suitable to you and make the controller even more ergonomic.
Hair triggers – Any FPS lover, or even general shooting games for that matter, will love the inclusion of Hair Triggers which allow you to trigger actions like shooting much faster and giving you an advantage in combat. The hair triggers also have a rumble motor of their own.
Re-Programmable buttons – Any gamer who likes to try on new games in the same genre knows the irritation of having to remember different button for the same action. This controller solves it. You can re-program every single button on the gamepad to do whatever you want with it. Even sensitivity can be adjusted if you want to.
Check Price : Amazon
3. Xbox One Play and Charge Kit
(🌟🌟🌟🌟🌟)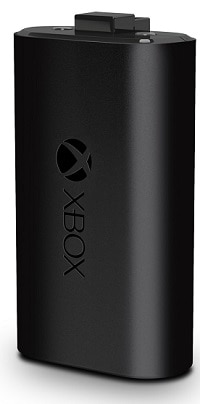 Say you didn't upgrade to another controller. But it is always a hassle to fidget with swapping batteries.
While there is some benefit to having the Xbox One controller use standard batteries (like not having to worry about having a controller-free console in a few years when the other platforms controller batteries start dying and the platform manufacturers have moved on), the process of switching out AA batteries every few weeks can be maddening.
Also Read : Best Earphones Under Rs. 2000 in India
If you yearn for some simplicity, though, the Xbox One Play and Charge Kit puts the Xbox One Controller on the same playing field as the competition. Just put the simple battery back where you'd put the batteries and use a micro-USB cable to keep the controller fresh when you run out of juice.
Check Price : Amazon
4. PowerA Vertical Stand for Xbox One X
(🌟🌟🌟🌟🌟)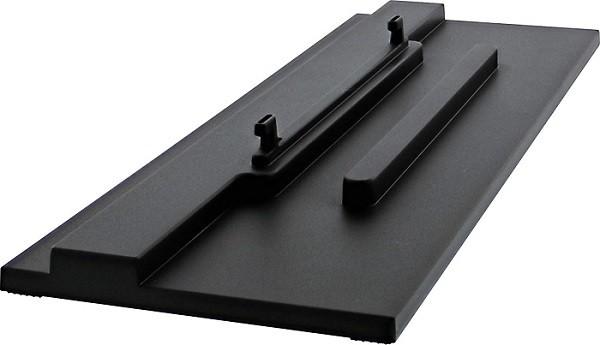 Cooling is essential to any electronic device. And a gaming console tends to get hot, really hot.
PowerA is a company that builds various accessories for consoles. This is their vertical stand for the Xbox One X. This is a product officially licensed by Microsoft. This is a vertical stand and it is made of solid plastic, with rubber feet to help keep it stable on any surface. It is a perfect snug fit.
Also Read : Bluetooth Earphones Under Rs. 1000
This is loads better than other third-party ones which hinder with the default cooling of the console. A good buy.
Check Price : Amazon
5. PowerA Complete Power Station
(🌟🌟🌟🌟🌟)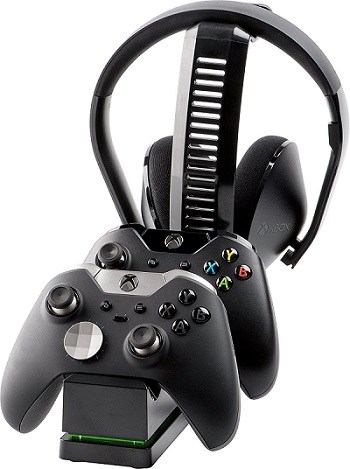 Charging multiple devices can be a huge hassle. But with a little accessory like a charging station, this problem can be solved.
This is a product officially licensed by Microsoft. Inside we get two rechargeable 1100 mAh batteries. The charging station comes with an extra USB Port which can be used to charge tour headset.
Also Read : Wireless Headphones Under INR 2000
This charging station is sturdy, looks good, and does exactly what it is designed to do. It has signal LED lights at the bottom that let you know when the controllers are fully charged.
The thing to keep in mind is that the power station comes with proprietary PowerA batteries that need to be used. They have exposed pins which make it possible to charge them.
Check Price : Amazon
6. Xbox One Chatpad
(🌟🌟🌟🌟🌟)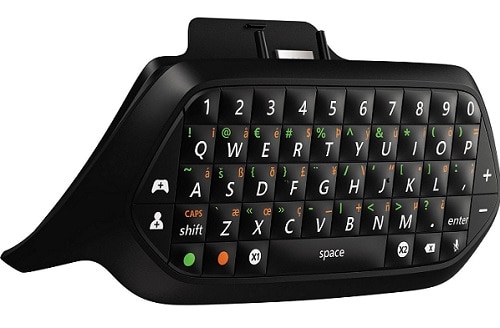 Sometimes, a voice message won't do and you've got to say something to your fellow teammates. So, what do you do? Slowly type out each word in? No. Get a nifty little gadget that can do the trick.
Also Read : 10 Best Laptop Under 60,000 in India
The Xbox One Chatpad is so very useful. Sending messages is a breeze, even in the dark, thanks to the backlit mini-keyboard. Sending longer messages to friends or typing in cheat-codes, etc of a lot easier with this add-on.
Check Price : Amazon
7. Xbox One Stereo Headset Adapter
(🌟🌟🌟🌟🌟)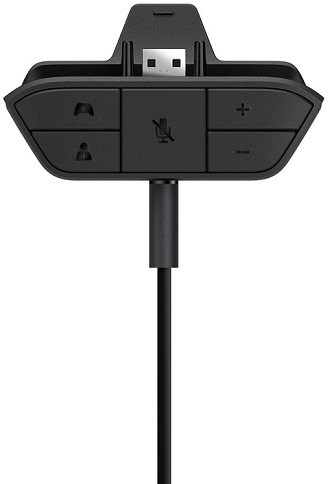 This accessory goes hand in hand with the HyperX CloudX Headphones.
This is the accessory you will need to be able to use your old or unofficial adapters with the Xbox.
The Xbox One Headset Adaptor allows you to plug a standard wired gaming headset on the Xbox One console. It also helps things out by centralizing the headset commands right underneath the controller.
Also Read : Best Gaming PC Build Under Rs. 2,00,000 in India
No longer will you have to feel around on your headset's wires to find the volume and muting controls; it's all right there on the controller no matter what headset you've got connected.
Check Price : Amazon
8. Xbox One Media Remote
(🌟🌟🌟🌟🌟)

The Xbox One X is much more than just a gaming console. While being the world's most powerful console, it also proves to be a great entertainment unit. It has a direct input HDMI port for your DTH and other entertainment units.
Also Read : Best Budget PC built Under Rs 25,000
Operating them with the normal controller can be a bit troublesome. Microsoft offers an Xbox One Media Remote as well. With a 30-foot range, you can use it from the comfort of your couch. It also offers a OneGuide button for quick access to all your favourites and allows you to control them easily.
Check Price : Amazon
9. Seagate Game Drive
(🌟🌟🌟🌟🌟)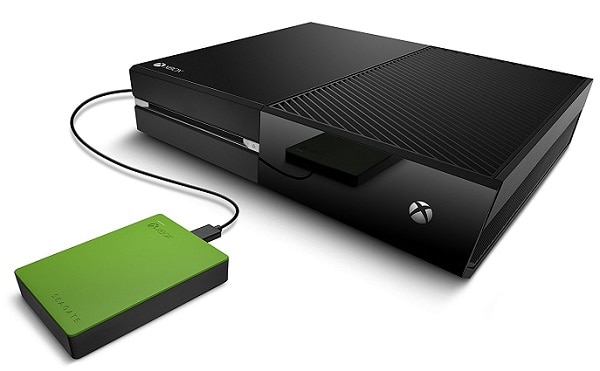 With new and new games with better and better graphics, the size of games has kept on increasing. The inbuilt storage is no longer enough to house all your games. This is where a gaming hard drive comes handy.
Also Read : 10 Best Ultrawide Gaming Monitors in India
Finding a good hard drive with enough speed and capacity in this vast market can be difficult. This is where the Seagate Game drive shines.
Beyond the flashy green look and logo, you're guaranteed a solution to your storage problems with a hard drive that will work right out of the box.
This comes in both 2 and 4 TB options.
Check Price : Amazon
10. CTA Digital Multi-Function Carrying Case
(🌟🌟🌟🌟🌟)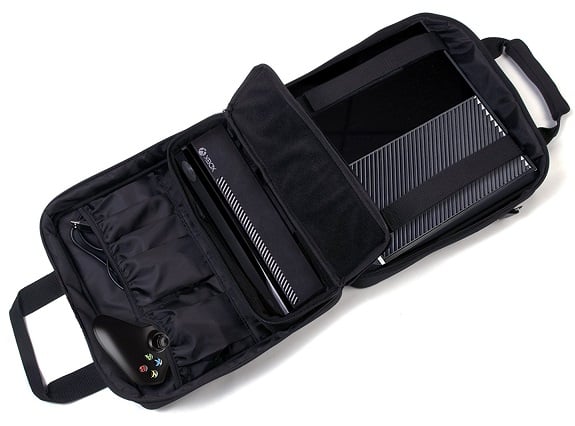 Now if you're someone who likes to stay on the move and wishes to carry your Xbox One X with you easily, you definitely need a proper case for your system. Luckily for you, CTA Digital has produced one of the finest carrying cases for your Xbox One X.
Also Read: 10 Best Laptop Cooling Pads in India
This one's a must-have accessory. It features a compact design for easy travel but is made from durable nylon fabric. It has space for 5 Disc pockets, 2 external pockets and 2 internal pockets for accessories. All in all, it offers a lot for its price point.
Check Price : Amazon
The below accessories are for serious gamers who are looking to build up their game room/man cave.
11. LG 4K OLED E7T
(🌟🌟🌟🌟🌟)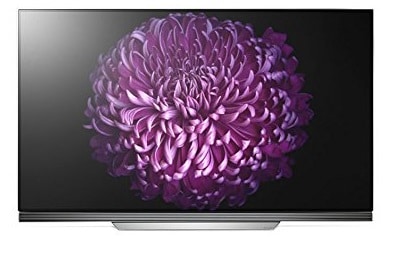 A TV fit for gaming as well as content consumption is a must in any set-up. The LGE7T is a very compelling choice. It has a beautiful 4K OLED panel that gives deep and gorgeous colours with perfect blacks.
Also Read : 10 Best 4K Monitors in India
It has an inbuilt sound bar which may take care of most of your sound needs. It is Dolby Atmos certified too. This takes care of the need for an external sound system.
Check Price : Amazon
12. Logitech G920 Driving Force Racing Wheel
(🌟🌟🌟🌟🌟)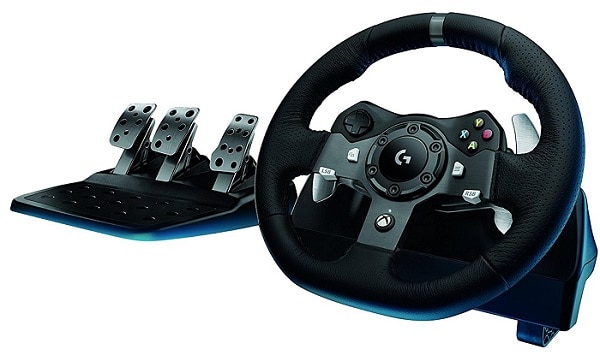 This accessory is for people who are deeply invested into racing games like Forza and Dirt Series of games. It is an add-on accessory which allows you to physically mimic the feel of driving the actual car. It has all the controller controls on it too. This accessory is perfect for all those who love car racing games and also want to experience it themselves.
It has a very specific usage.
Check Price : Amazon
There you go. Our list is complete. Sure, there are many more accessories available that may serve the same or more/other purposes. But in my opinion, our list ticks of all the must haves.
Gaming Laptop :
1) Top 10 Best Gaming Laptops Under Rs.120000
2) Best Gaming Laptops Under Rs 70,000