Microsoft is a word that needs no introduction. It's a company that has dug its root so deep into the modern day human civilization that you can barely find anyone today whose life has been untouched by any of its products, be it the backbone of the corporate world in form of MS Office, Cell phones running the Windows OS or well the mother of everything Microsoft Windows.
But there is one more thing that Microsoft has in the market and it follows the same philosophy that all Microsoft products do, that is wholesomeness!
Yes I'm talking about the Microsoft Xbox gaming console, the console that has been responsible for giving us years and years of sweet memories through characters like Master Chief from Halo game series.
Not only the Xbox is credited for being a quality product but it also enjoys the liberty of being the only worthy competition to the grand daddy of gaming consoles the Sony PlayStation hence we keep getting better and better products from either of these manufacturers due to healthy completion.

Also Read : 10 Best Gaming Headphones Under Rs. 5,000
So today I'll put up a guide that will introduce you to every possible aspect of the Microsoft Xbox and hopefully it'll make your buying decision a tad bit more easier.
Should I upgrade from a Xbox One to the Xbox One S?
Yes the Xbox One S is the successor or let's say an upgraded version of the older Xbox One and since both these cost the same so if you're out in the market looking for a new Xbox then buying the Xbox One S is a no brainer but in case you plan to upgrade from the One to the One S then do take a look at the points below to make a wiser decision –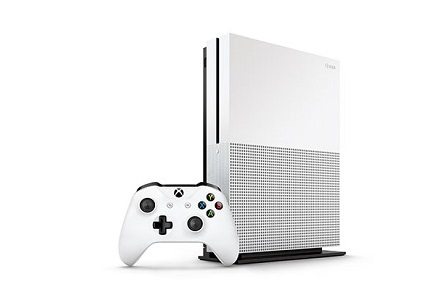 1) The Xbox One S comes equipped with a 4K Ultra HD Blu-ray player which can play 4K Blu-ray discs on your 4KTV while the Xbox One can't hence a huge difference if you are a movie buff with a 4K TV in your living room.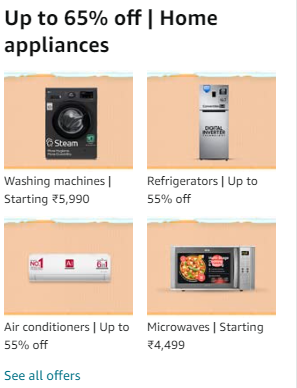 Also Read : 10 Best Laptop Under 60,000 in India
2) Using apps such as Netflix, Hulu, YouTube etc one can stream 4K blu-ray content over to the screen while the Xbox One can't do so hence another addition that would matter to people who not only have a 4K TV or plan to buy one but also have an extremely fast internet at home.
3) HDR or High Dynamic Resolution support is another big difference which one can enjoy in the Xbox One S over its predecessor.
This technology not only comes into play in gaming at low or high resolutions but will make huge differences in video playbacks making sure you do full justice to your HDR enabled TV.
Also Read : Best Gaming PC Build Under Rs. 2,00,000 in India
4) Did you just say 4K gaming? Well not exactly, the Xbox One S has the ability to upscale games to 4K to make them playable on a 4K screen with HDR while the Xbox One would keep you confined to the 1080p realm.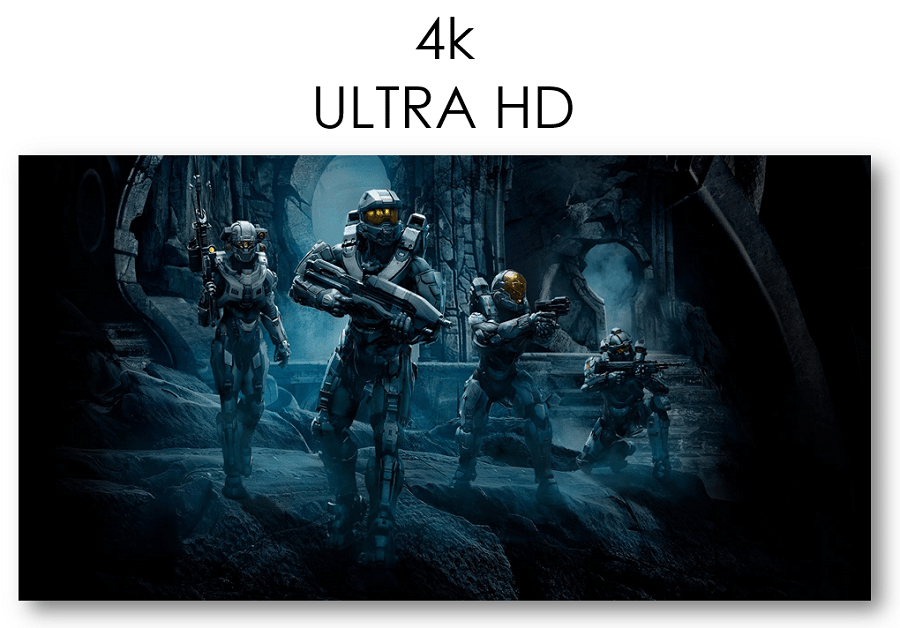 Up scaling is nowhere close to native 4K resolution but is definitely better than Full HD, moreover results show that the Xbox One S is exceptionally good at it.
5) Slim is the new in and the Xbox One S is a super model in front of the Xbox One with not only 40% lesser size but the bulky power adapter that used to hang around lose is now inside the main console so bye-bye to hassled wire management.
Also Read : 10 Best Gaming Headphones Under Rs 2000
6) The beloved, to a few if at all, Kinect port is no longer avaible on the Xbox One S hence if you feel like using one then you'll have to buy a separate USB adapter to make it work.
Also IR Blaster has ade its way to the Xbox One S which was absent on the Xbox One making the One S a universal remote to control your TV, Audio System and even the cable TV set top box! Ah a remote free living room what a dream come true.
7) Last but not the least the Xbox One S controller has Bluetooth so not only you can use it wirelessly but connecting it to the PC is also is a plug and play so it's just one controller for all your gaming needs.
---
Bottom Line:
If and only if you have a 4K HDR TV or plan to buy one in future then the Xbox One S is definitely a console you need to upgrade to from your Xbox One but if it's the other way around then you are better off sticking to your good old gaming buddy.
Also Read : Best Budget PC built Under Rs 25,000
It's also a good option to look for an upgrade if you are planning to buy a 4K Blu-ray player for yourself since the Xbox One S costs cheaper than any of the dedicated Blu-ray players on the shelves today.
---
Time to set things up – The basics and the Extras
Setting up the Xbox One S is a bit different than other consoles so I'll try to mention all the steps in an orderly fashion if not strictly. Just keep one thing in mind, the Xbox One S is not just a gaming console it's an entire entertainment system so setting it up would require you to spare at least two hours from your day!
1) The Controller: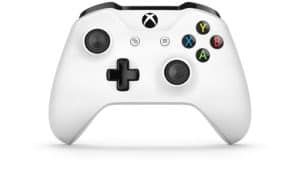 – Microsoft provides only one Xbox controller with their default Xbox One S bundles.
– This means you need to buy one more apart from the console bundle to play a local multiplayer.
Also Read : 10 Best Gamepads Under Rs. 10,000
– These are wireless controllers and need a pair of AA batteries to power themselves!
– While this is a bad thing since you need to swap batteries every now and then but in a way its good since rechargeable batteries are cheap & easily available.
– So make sure you buy two pair of rechargeable batteries for one controller.
2) The Display: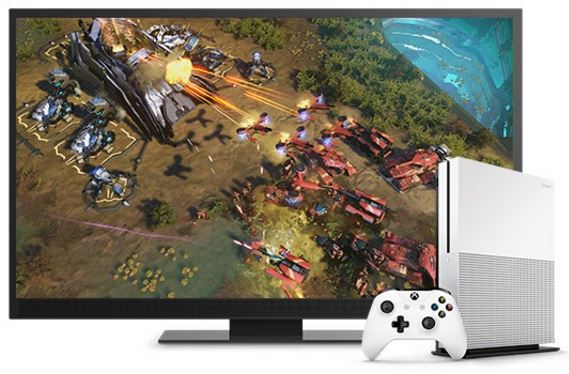 – The Xbox One S needs a HDMI compatible TV or monitor to connect and run, so bye-bye to your old CRT displays in case you used one…still!
Also Read : 10 Best Mechanical Gaming Keyboards Under Rs. 10,000
– The HDMI cable would be provided along with the console so be rest assured about that.
3) The Update: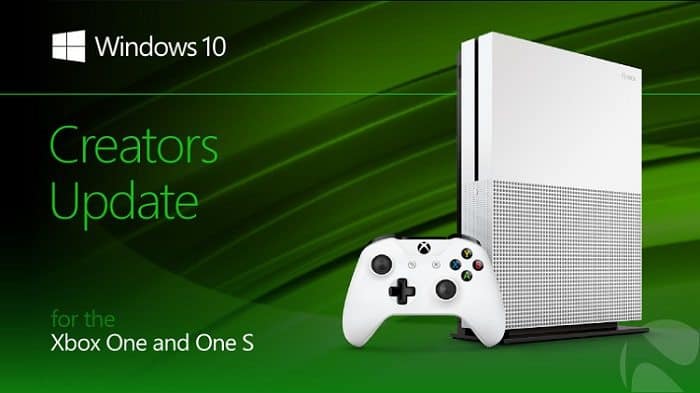 – Yes you've bought a new Xbox One S but that doesn't mean it's firmware is new aswell possibility is that it was lying for months on the shelf and has an outdated firmware.
– So connect your console to an active internet connection either via WiFi or Ethernet cable and power it on, the very moment it'll turn on the download will commence after a boot up.
Also Read : 10 Best Ultrawide Gaming Monitors in India
– Patience is the key as it's a big update so feel free to make yourself a mug of coffee in the meantime.
4) App Time:
– The Xbox One S has a plethora of apps to run on it but none of them comes on it by default.
– So make sure you install some of the very basic apps the moment you finish your update.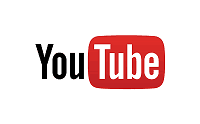 – Apps such as YouTube, Netflix, Twitch etc are freely avaible on the store so go ahead and download them.
5) Xbox Live Gold Membership: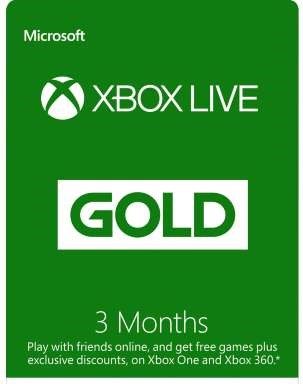 – Xbox Live Gold was pretty much a requirement for any online Xbox gamer before, but that's even more the case now.
– Any online services require Gold, from streaming Netflix to game DVR functionality.
– Now don't start ranting about it will you!
Also Read: 10 Best Laptop Cooling Pads in India
– It has some really cool benefits such as two free games every month along with exclusive content access and even upto 75% off on many titles digital downloads.
– It costs £5.99 a month or you can pay £39.99 for a year's subscription, saving you over £70 in the long run.
6) Storage: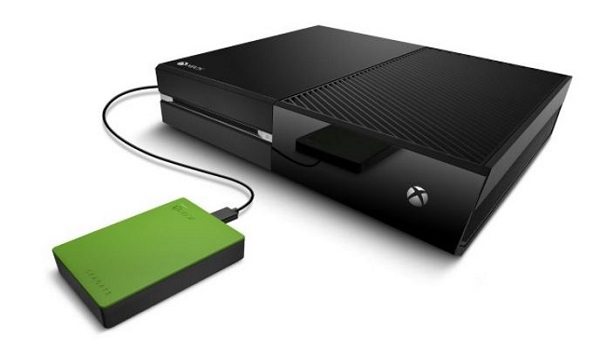 – By default you get the Xbox One S in 500GB, 1TB and 2TB capacities out of which the first two are quite low for AAA titles.
– Since each game these days occupies around 50GB plus their DLCs and patches on the disk.
Also Read : Best NAS Device in India
– Good news is that Xbox One S supports an external SATA III HDD/SSD which should be at least 256GB or more in size to help you maintain a large media/game library.
– One more advantage is that the internal drive is 5400RPM drive whereas any external drive would be 7200RPM this means faster load time for your games.
7) Smart Cable TV or DTH: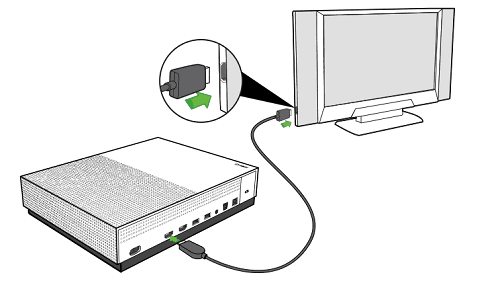 – An HDMI input allows you to run your set top box directly into the Xbox One S, feeding it all your TV feeds.
– The Xbox One S has its own searchable menu for TV listings, too, and can change the channel on your cable box, acting on its behalf.
– Also by using the snap function you can divide the screen into two with one dedicated to gaming.
Also Read: 10 Best USB Microphones in India
– And the other for your TV shows which means you don't have to miss upon Virat Kohli hitting a six while you kick some zombie butts in Resident Evil 7.
– PS in India you'll need a HD/HD+ service set top box since the XBox One S has a HDMI only input for TV signals.
8) Extras:
– In humid countries like India PS4/Pro have reportedly shown temperature spikes in summers.
– So make sure you keep it in a ventilated area of your room or in vertically standing position via a stand that's sold separately or comes with the 2Tb version by default.
Also Read : 10 Best True Wireless Earbuds Under Rs 2000
– If you use air conditioning then also don't tuck it in some dark damp corner of your TV cabinet or else you'll end up boiling eggs over your console in a couple of hours of usage.
---
Accessories – Time to add some Blings
With new consoles come new accessories and as the Xbox One S is an upgraded Xbox One so the accessories over here will work with both these beasts so go ahead if you own either of these!
1) Xbox One Elite Wireless Controller –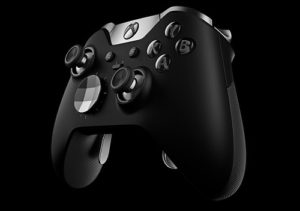 – If I'd not started the list with this one then it might aswell would've been criminal.
– Coming in at three times the price of a standard Xbox One S controller the Elite controller.
Also Read : 11 Best Wireless Earphones Under Rs. 1000
– Which is impeccably designed, with swappable/replaceable sticks, interchangeable d-pads, rear paddles, two programmable modes, adjustable rumble and stick sensitivity.
– All this makes it the best controller ever made by Microsoft wooing every Xbox user alike be it a gamer, streamer or just a slothy old movie buff!
2) Xbox One Play and Charge Kit –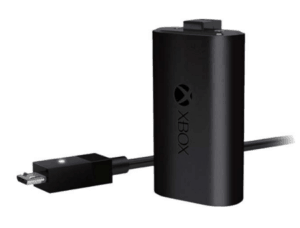 – Alright so now you're talking. Since the Xbox One controllers run on AA batteries.
– Which tend to run out of juice over a few weeks use & need replacement it tends to get tiresome for a few or frustrating for the forgetful kind who forgot to buy a pair of spare batteries or charge their rechargeable batteries.
Also Read : 10 Best True Wireless Earbuds under Rs. 10,000
– Xbox One Play and Charge Kit includes a rechargeable battery pack and a USB wire.
– Which can be simply plugged into your controller and then to the console at the other end letting you charge the controller.
– While you play, charge it when you're not and even use it in a wired mode which can reduce input lag marginally during very fast-paced situations.
3) Turtle Beach Ear Force XO One –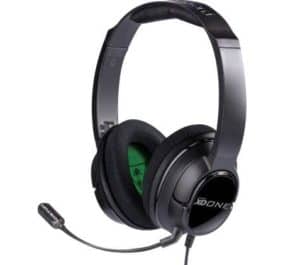 – The Ear Force XO One has been a bang for buck since a long time now, and for good reason; as a full stereo headset.
– It provides very crisp and reliable audio, both in terms of teammates' voices and game sound.
– The microphone is amply loud without overpowering your teammates, and it's comfy enough to wear for hours.
– This one's especially good for online competitive gaming, such as FPS titles or shooters.
Also Read : Bluetooth Earphones Under 2000
– Location-based stereo audio makes it a little easier to hear the locations of things like enemy gunfire or footsteps.
– It also includes its own version of the Xbox One chat adapter (which for many Xbox headsets, must be purchased separately).
– That provides the standard controls for volume, chat/audio balance, and mic muting. Plus, it even has a two-mode bass boost.
4) Seagate Game Drive for Xbox –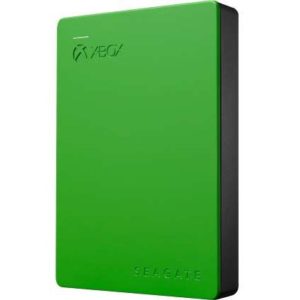 – Don't get me wrong I'm not promoting Seagate here, its just that using any external HDD with your Xbox is possible.
– But sometimes it doesn't work at its full potential due to low power input or is not recognized by the device at times.
– But the Game Drive is exclusively designed for Xbox One and One S with a cheeky logo on top.
Also Read : Bluetooth Earphones Under 2000
– The Seagate Game Drive is a simple way to expand storage.
– You plug the USB into your Xbox, and can download/copy games and their DLC or expansions to it.
– It's just as fast and snappy as launching or running a game from the console's internal storage.
– And can even be a convenient way to tote your game collection along to a friend's Xbox at another location.
– What's more it has a Halo War 2 edition HDD and a SSD version aswell for the speed daemons amongst you.
5) SmartGlass –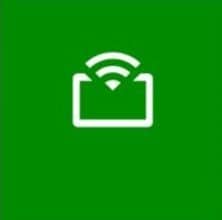 – Not much of an accessory but an app that was earlier meant to run on your Windows 10 PC and Smartphone only is now available on Android and iOS alike.
– Its free to download and lets you use your handheld device or PC as a second screen for your Xbox One S making it a great way to stream content if you are on the same network!
– Best part it acts as a remote for switching channels and even as a keyboard to type in URLs and chat texts that otherwise are a big pain in the rear if done via the controller.
– A must have if you want to make the full out of your Xbox One without dropping any extra cash.
6) Xbox One Media Remote –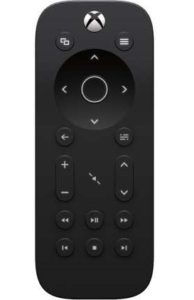 – Remember I said that the Xbox One S is more than just a gaming console & more of an entire entertainment system stuffed into 'One'?
– So, if you're using your Xbox One as a streamer, Blu-ray player, and TV watcher, the Xbox One Media Remote is a great way.
– To watch all of your favorite content without fumbling to remember the proper controller command to bring up closed captions or time remaining.
– This remote is perfectly sized to fit every important command (including volume options that controllers and Xbox One Smartglass can't handle), is very sleek, and has a backlight that's perfect for home theaters and late-night video-watching.
---
Time to Play the Game!
– Microsoft just like other console developers has launched some Xbox exclusive titles along with all the generic titles that are available in the market today.
– But since the Xbox One S uses an entirely different technology to render games and has a different controller layout altogether so this list would be based considering all these factors in mind.
1) Forza Horizon 3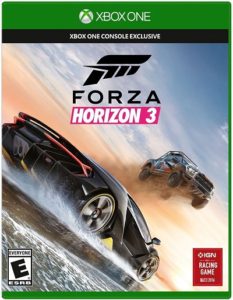 – While the original Forza titles were about pristine driving skills around perfectly upkept tracks, the Horizon series has a penchant for trading paint and isn't afraid to have you get down and dirty with off-road races from time to time.
– Forza Horizon 3 just wants you to have fun, man. It sets you loose on a huge chunk of Australian land, gives you a bunch of really fast cars, and wishes you luck.
– If you like racin' and rampin', collecting cars and taking on your friends' best times, this is your game.
– Forza Horizon 3 is all about the thrill of the drive, and it's a larger, longer drive than ever before.
2) Titanfall 2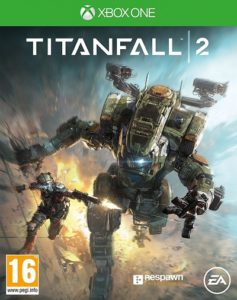 – Once the Xbox One's flagship console exclusive, it remains this generation's smartest and most unusual FPS.
– However, marrying ninja-fast on-foot combat to the gloriously thuggish thrill of piloting giant mechs, which are summoned from orbit a few minutes into each match.
– It also gave us an unexpectedly fantastic singleplayer story campaign, and that's really what sets it apart.
3) Halo : The Master Chief Collection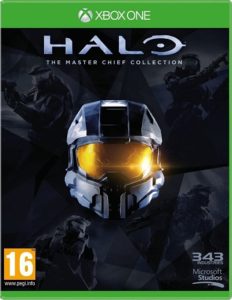 – Since Halo 5 didn't quite cut it through, it still leaves this one as the best option for Master Chief fans like me.
– Even though the game has some networking issues it still makes a great value for money.
– For the price of one game you get four of the greatest sci-fi shooters ever made, exhaustively reworked to take advantage of Xbox One's HD graphics capabilities and online functions.
– Among other perks, there's a neat dual-engine feature for Halo 1 and 2 that allows you to switch between old and new graphics in real-time.
– And a hub menu that lets you splice missions from all four games into a bespoke themed campaign.
5) GTA V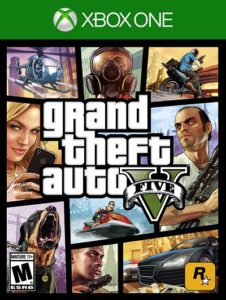 – Yes, including one of last generation's greatest games among this generation's finest is rather boring.
– But GTA V on Xbox One is too good to ignore, with HD visuals, a longer draw distance and a faster frame-rate.
– Among other, more practical perks it includes a first-person mode, which genuinely makes this feel like a different game, though the missions, tools and characters are the same.
– The new perspective pushes Rockstar's attention to detail to the fore, allowing you to better appreciate the landscape's abundance of in-jokes and ambient details.
6) Dark Souls III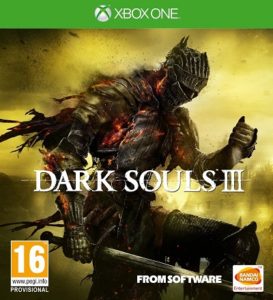 – Playing a Dark Souls game is a masochistic thing.
– The pain of losing to the same boss ten times in a row is crushing, but chasing the buzz of a victory makes it all worth it.
– Dark Souls 3, the latest in the soul-crushing series, is back and more terrifying than ever.
– The graphics have been updated for the modern era, with stunning lighting effects, which illuminate all that is good, as well as what's better left unseen.
– The gameplay is faster than previous Souls games, riffing off of PS4's BloodBorne's rapid pacing.
– Finally, the story and the online multiplayer come together to make this a game that you won't put down once you pick it up.
7) Rise of the Tomb Raider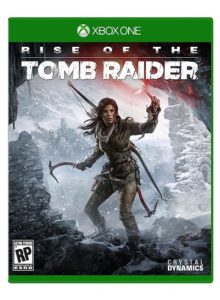 – Lara Croft laces up her boots for yet another adventure and this time its grander than ever.
– Revamped gameplay, long and thrilling storyline along with tons of character customization options make it a must have for RPG lovers.
– It's not a surprise that it earned itself the Game of The Year title.
– This game is so popular that writing anything more about its qualities would be foolish in the first place.
8) Destiny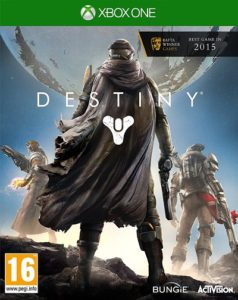 – Calling Destiny ambitious is a disservice to the game. It's an ambient world (er, galaxy) that operates in real time.
– It combines single- and multiplayer into a single campaign, seamlessly transitioning between the two.
– It's from the team that made Halo, so while Destiny may not have the iconic face of Master Chief plastered on the box.
– It will have the same creative minds doing what they do best: sci-fi.
– So what do you do? Imagine a first-person shooter-inspired World of Warcraft.
– You'll create a character and build him/her from a rookie enforcer to earth's savior by unlocking abilities and improving your expertise with one of the four main types of weapons.
9) Resident Evil 7 Biohazard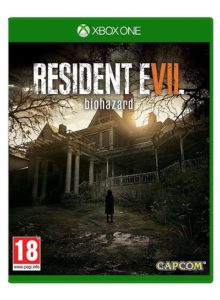 – Its new, it's scary, it has zombies and above all its Resident Evil 7.
– The originator of it all is back and its back with a bang, again there's a house, filled with mystery and menace.
– Again you can never guess what horrors might lurk around the corner. Again there are special keys, and terrifying bosses, and hidden secrets.
– Again you always wish you had just a few more shotgun shells.
– The game finds its original grounds by taking hints from the first part itself creating a gameplay based storyline that is bound to impress the newbies and old alike. Best of all it'll scare the crap out of you!
Special Mention –
1) Hitman
2) Inside
3) The Witcher 3 : Wild Hunt
4) Overwatch
5) Metal Gear Solid V : Phantom Pain
6) Batman: Arkham Knight
7) Dragon Age: Inquisition
8) Halo 5 : Guardian
Also Read:
1) Top 12 Best Xbox One X Accessories
2) Top 10 Best Gaming Laptops Under Rs.120000
3) Top 10 Best Gaming Laptops Under Rs 70,000