One of the cheapest QHD monitor in India
Priced attractively at 21,000 INR, the Acer EB321HQU stands out as the most budget-friendly QHD monitor available on Amazon. This impressive display boasts a spacious 31.5-inch IPS panel that offers a high resolution, resulting in crisp visuals and a commendable color gamut coverage.
Within the 20,000 INR price bracket, the Acer EB321HQU enjoys notable popularity. It caters to a specific audience: individuals seeking an upgrade from their full HD monitors but unwilling to splurge on the considerably more expensive 4K alternatives. This QHD monitor strikes an appealing compromise between cost-effectiveness and the allure of a higher resolution display.
| Aspect | Information |
| --- | --- |
| Price | 21,000 INR |
| Display Size | 31.5 inches |
| Panel Type | IPS |
| Resolution | QHD (2560 x 1440 pixels) |
| Color Gamut | 72% NTSC, 99% sRGB |
| Connectivity | HDMI, DVI, DisplayPort, 3.5mm audio jack |
| Speakers | Poor quality, typical of in-built monitor speakers |
| Power Consumption | Approximately 20-25 watts |
| Stand | Decent with vertical adjustability, resembles metal but is plastic |
| Bezels | Not exceptional, not too big |
| OSD Controls | Bottom-mounted buttons, easy to reach |
| Panel Quality | Decent contrast, brightness sufficient for any room, good for movies and YouTube |
| Color Space | 72% NTSC, 99% sRGB, possibly 10-bit panel with FRC |
| Response Time | Likely around 20-24ms (contradictory to Acer's claim of 4ms) |
| Gaming Support | No official FreeSync or G-Sync support |
| Backlight Bleed | Varies from unit to unit |
| Usage Intent | Not intended for serious gamers, better for casual users and content creators |
| Matte Coating | Aggressive texture, catches smudges easily, minimizes reflection |
| Screen Size Experience | 31.5 inches is not too big, larger screens are better for media consumption |
| QHD Resolution Benefit | QHD resolution provides sharpness comparable to a 21-inch 1080p monitor |
Also Read :
So, is this monitor actually a good choice? Let's find out.

We will first take a look at the Inputs, speakers and the stand and then move onto the panel quality itself.
Let's start with the connectivity and features
It has a 3.5mm audio jack, HDMI, DVI and Display port. One of each, which is fine but most people would have appreciated 2 HDMI and 1 display port. Almost No one uses DVI and that port should have been replaced with a VGA port for compatibility with old machines.
Also Read : Best Ultrawide Gaming Monitors in India
Moving onto the inbuilt speakers, they are absolutely horrible. That being said, almost every monitor has bad in-built speakers so the acer gets a pass here.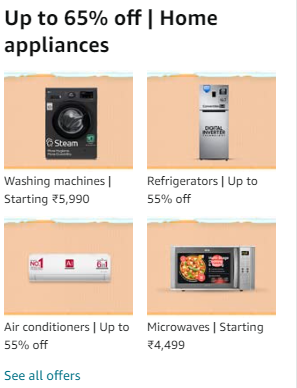 Despite being a 31.5inchs in size It consumes about 20 to 25 watts of power which is great since there are many 21inch monitors that consume around 20 watts due to low quality input controllers and upscaling chips.
You might be thinking, "who cares what the power consumption of a monitor is?" There are many people in India who live in areas with a lot of power cuts and run their devices on inverter batteries during power cuts. This 31.5 acer monitor consumes half as much power as a regular 32inch Tv. That means double the run time for those people.
Also Read : Best Gaming Monitors Under Rs 20,000 in India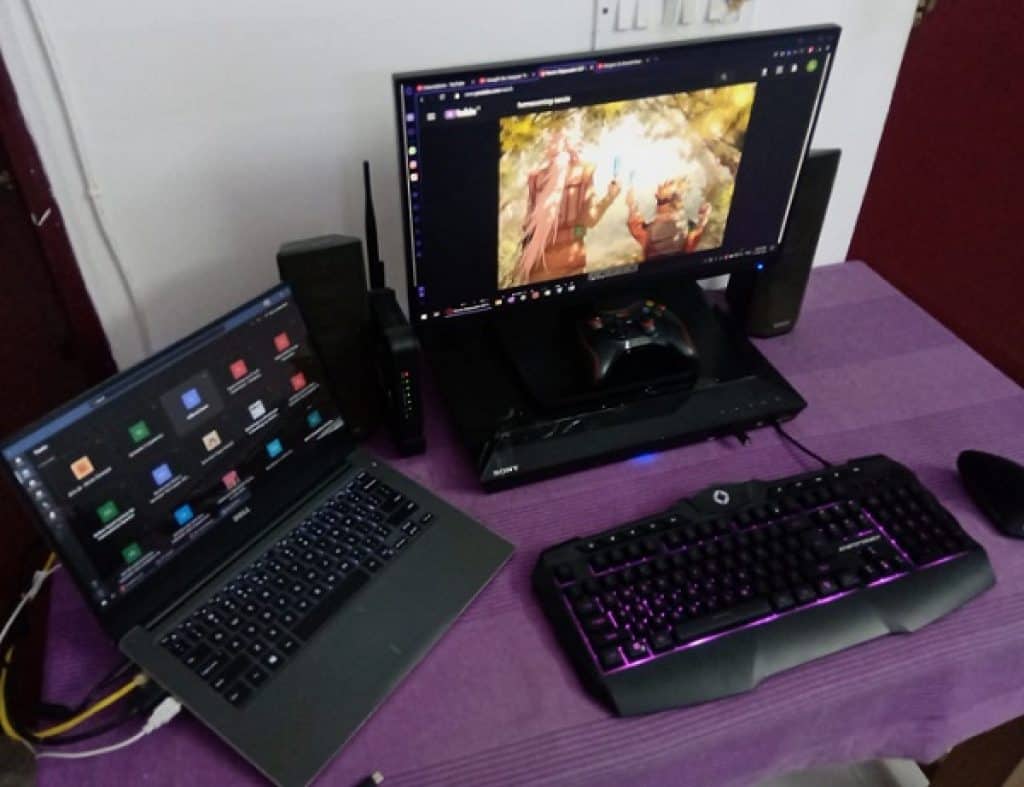 Coming back from that tangent and now taking a look at the stand, it is decent and looks like metal but it isn't. it's a hard plastic made to look like metal, although it does do a great job of fooling you into thinking it is metal. The stand gives the display a small amount of vertical adjustability but it does not swivel side to side. The bezels are nothing exceptional. They are not too big but there are many monitors that are a lot cheaper and have smaller bezels.
The buttons to control the OSD is on the bottom and are rather easy to reach. The brightness controls are buried deep in the OSD and don't have dedicated buttons for adjustment. No way to adjust volume from the inbuilt speakers (which is not a big deal since they are so bad that you wouldn't want to use them). Much cheaper monitors from LG have better OSD and controls for that.
Also Read : Best Earphones Under Rs 1000
Panel Quality
It's a decent panel. It's got great contrast, the brightness gets high enough that it will never feel dim in any room, acer claims it's a 300-nit display, and at 32inches that's plenty. Movies and Youtube video watching experience on this monitor is great. If I had to find one flaw it would be that this monitor doesn't get Dim enough to use in dark rooms.
The 72% NTSC (99% SRGB) colour space makes it capable of colour critical work, acer claims it's a 10- bit panel but my suspicion is that its 8 bit and using FRC to qualify as a 10-bit panel, although there's no way for us to confirm that.
That's all you need to know, if you're the kind of person who wants to know more, then my guess is that this monitor probably isn't for you. Want to know why? Look at this UFO test
Also Read : Best Monitor Arm Stands in India
Now that's a result that you definitely don't want if you are someone who plays a fast-paced FPS games like CS GO seriously.
The pixel response times of this panel are around the 20 to 24ms range. Acer claims 4ms and that's clearly just a lie, or let me rephrase that. There are many ways of measuring response times and companies can choose whatever method they want in order to make their product appear good. Truth is, this monitor has bad response times and shouldn't be used for any games that require quick and twitchy movements.
Another omission that supports my claim that its not meant for gaming is the lack of any official Free-sync or G-sync support.
Also Read : 10 Best 4K Monitors in India
The backlight bleed on my specific panel is fine, although that is something that varies from that particular display unit to display unit.
All that said, this monitor is NOT INTENDED for gamers. It is geared towards casual users and content creators. You can find 144hz FHD 24inch monitors under 15k. This isn't trying to compete with those.
The Screen also has a matte coating that catches smudges extremely easily. It's an absolute pain to deal with. You just can't touch the screen without leaving a clearly visible mark. The matte coating is very powdery and It is very hard to clean and there doesn't seem to be any straight forward way to clean it since even an isopropyl alcohol cleaning cloth will leave smudges on to the screen. The other monitors that I have used don't have such an aggressive matte texture and are a lot easier to deal with. I suggest you try to use this monitor in areas where there is not a lot of dust. Despite all the inconvenience it causes, the coating does its job of minimising the reflection very well.
Also Read : Best Gaming Laptops Under Rs 70000 in India
Overall, the panel quality is fine for everyone but the serious gamer. This monitor isn't designed for that kind of usage anyways.
Is 31.5 inches too big?
No, measure your desk. If it fits on it then you will get used to it. Some people even argue if 42 inches is too large or not and many people tend to say it's not. The screen is definitely on the larger side in comparison to its competition and that's probably something you prefer if you are considering this monitor. Even if the monitor barely fits your desk, it's still not going to be a problem for you. You get used to and start to appreciate the size. For the first 2 or 3 days it might seem excessive but the large screen really immerses you in the content that you are watching. Simply put, BIGGER SCREENS ARE BETTER FOR MEDIA CONSUMPTION.
Also Read : 10 Best Gaming Laptops Under Rs 50,000
But that results in a different discussion. Ever wondered why your smartphone display is so much sharper than your laptop despite having the same or lesser number of pixels? It's because on the laptop, those pixels are spread over a larger surface area which results in the image looking more pixelated, meaning that you can see the individual pixels more easily since they are larger. If the display is very pixelated, the text might not be clear or easy to read.
Also Read : Gaming Laptop Buying Guide: How To Choose the Right Laptop?
This is where the QHD resolution of this monitor really benefits it. This monitor is almost as sharp as a 21inch 1080p monitor.
Comparison
The competition is really tough for this ACER, other companies are offering 31.5 or 32inch QHD panels for nearly the same price. The ACER used to cost about 19k or so which gave it a pretty decent pricing advantage over the others that are hovering around the 22k mark. But it seems that since the start of 2020 the Acer has crept up in price while the competition is stayed at the same price.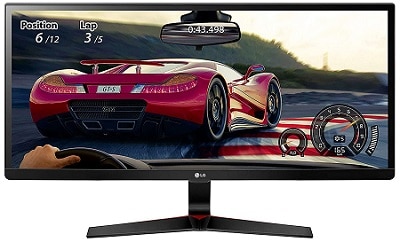 LG 29 inch Ultrawide Full HD IPS Gaming, Multitasking Monitor with 1ms Response Rate, 75Hz Refresh Rate – USB C, Display Port, HDMI, VGA – 10 W Inbuilt Speaker
Similar offerings from Lenovo, BenQ and LG offer features such as 75hz, smaller bezels and better port selection.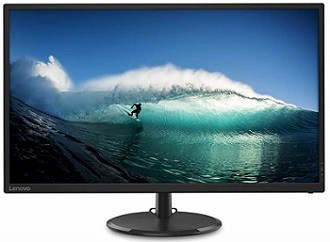 Lenovo 31.5-inch QHD Near Edgeless Monitor with IPS Panel, 75Hz, 250 Nits, 4ms, AMD FreeSync, TUV Certified Eye Comfort
In fact, you can find entry level 4k 28inch monitors from BenQ for 23k although I don't particularly recommend buying that model due to huge bezels and it being a TN panel. But if you are purely buying a monitor for gaming purposes (which I highly doubt you are since you are reading a review of a 60hz ips monitor) then those 4k monitors are a good pick.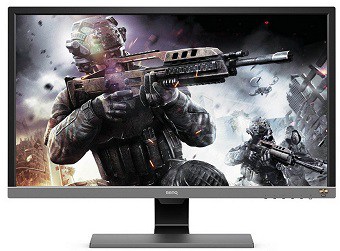 BenQ 28-inch UHD 4K HDR,1ms Response Time Console Gaming Monitor with Free Sync, Brightness Intelligence Plus, HDMI, DP, Built-in Speakers
And unfortunately, the competition doesn't end there. If it's only the large size that you care about, you can buy many 32inch FHD TVs from LG and other brands for around 15k to 17k and they come with good speakers unlike other monitors.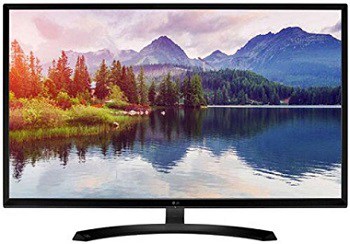 LG 31.5-inch (80 cm) Full-HD IPS Monitor – 32MN58H
If it's not the size but the resolution and the sharpness you care about then you should look at 21inch FHD monitors since those are just as sharp as 32inch QHD monitors.
---
PROS and CONS
Pros
Good quality IPS panel with nice colours.
Decent build quality and measurably low power consumption when compared to competition.
Decent pricing
Cons
Very bad pixel response times.
Bezels are thicker than the competition.
Only 60Hz.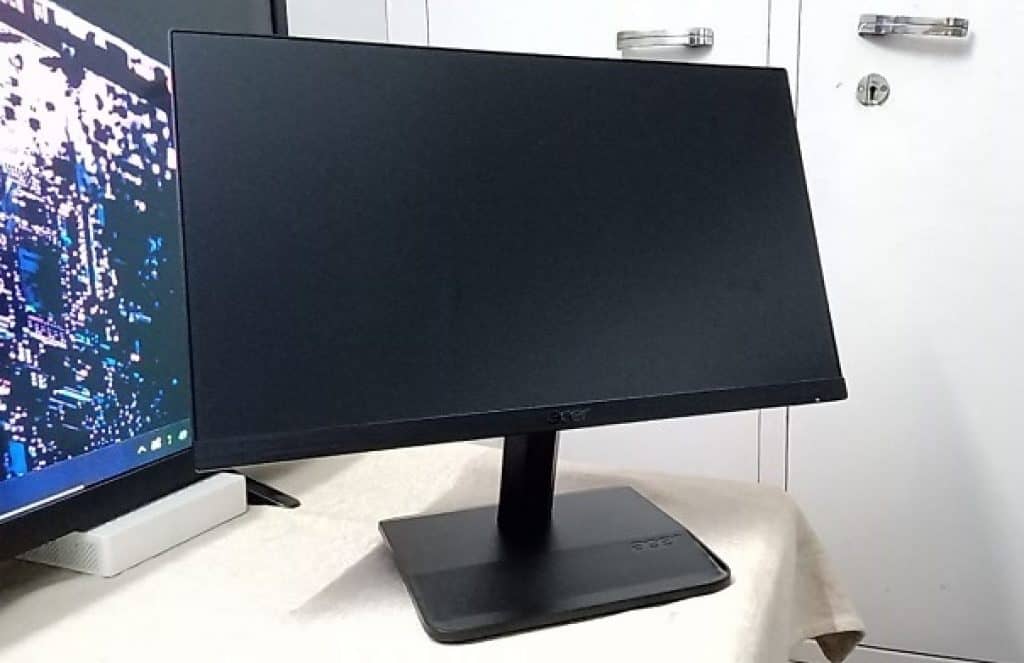 Verdict
Being the one of the cheapest Quad HD monitors in India, it offers a great panel, the inputs are fine and the panel response times are good enough that I can consider it okay for casual gaming.
It comes in at 21000 rupees and at this price you can find several other 24 to 27inch Full HD high refresh rate monitors with better pixel response times, you are just at the heels of entry level 4k monitors and it's competing QHD models from Lenovo, LG and BenQ offer better features such as 75hz support, smaller bezels and more input options.
All of that makes it hard for me to give a recommendation.
If you:
1. Play fast paced first person shooters then this is not the monitor for you. Look at the FHD monitors with TN displays. – NOT RECOMMENDED
2. Are not a serious gamer and want a pixel dense display to do office work and watch movies then it is a good option. – RECOMMENDED
3. Only care about a big display then you might want to take a look at 32inch TVs due to higher quality onboard audio solutions that they offer. – NOT RECOMMENDED

Rs.

22,599

Rs. 29,290
2 new from Rs. 22,599
in stock

---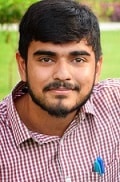 This Review is Written By – Aryan Tiwari
I'm a simple guy, interested in gadgets and stuff.
---
Also Read :
10 Best Gaming Headphones Under Rs 2000
Best Gaming Mouse Under Rs 2000 in India
10 Best Mechanical Gaming Keyboards Under Rs. 10,000