The Helios 300 series from Acer is one of the best-selling laptops every year. The value for money and the power it provides at a reasonable budget is very impressive.
As a result, it has been one of the most recommended gaming laptops of past few years and tops the charts in sales on Amazon and Flipkart. You can judge for yourself by the amount of reviews it has on Flipkart. Below I detail my experience and specifications of the product:
Here's a table summarizing the key information about the Acer Helios 300 gaming laptop.
| Aspect | Details |
| --- | --- |
| Laptop Series | Acer Helios 300 Series |
| Build Quality | Mostly plastic body with aluminum lid |
| Processor | Intel Core i7-9750H (9th Gen) |
| Graphics Card | NVIDIA GeForce GTX 1660ti |
| Cooling System | Two fans (CPU and GPU), Aeroblade 3D fan for GPU |
| Keyboard | Spacious, comfortable, 4-zone RGB backlight |
| Mousepad | Responsive |
| Speakers | Average quality, may distort at high volume |
| Screen | 144Hz refresh rate, 3ms response time |
| Performance | Runs modern games at 60+ FPS, older games higher |
| | Average FPS in selected games: |
| | – Red Dead Redemption 2: High – 57 FPS, Low – 79 FPS |
| | – AC Odyssey: High – 66 FPS, Low – 79 FPS |
| | – The Witcher 3: High – 103 FPS, Low – 132 FPS |
| | – Overwatch: High – 236 FPS, Low – 298 FPS |
| Software | Comes with PredatorSense for tuning and monitoring |
| Noise Levels | Fans make noise, manageable with headphones |
| Thermals | CPU: 85-90°C (demanding games), GPU: 70-80°C |
| Undervolting | Factory undervolted for better performance and cooling |
| Connectivity | Good Wi-Fi range, 3 USB slots, HDMI, networking slot |
| Storage Options | 1 HDD slot, 2 NVMe SSD slots |
| Customer Service | Positive experience, location-dependent |
| Price Range | Initially around Rs. 1.17 lakhs, lower during sales |
| Recommendation | Highly recommended for mid-range gaming and everyday use |
| Alternative Option | Triton series – similar to Helios 300 with differences |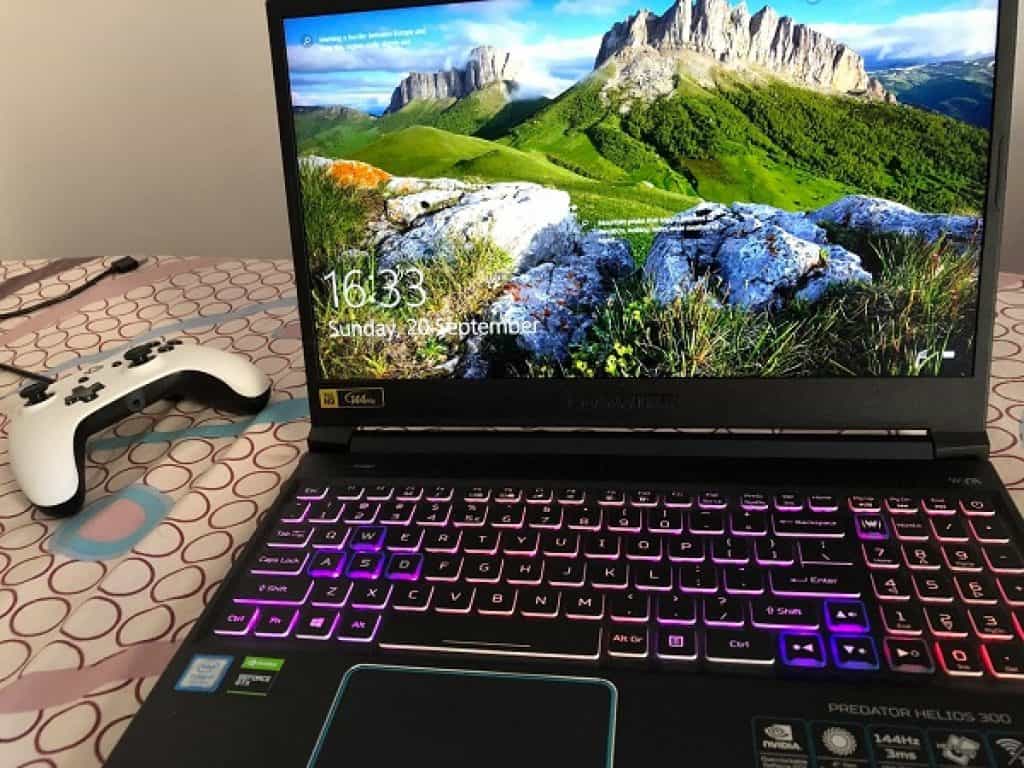 Hardware & Build Quality
Starting with the body of the laptop, it boasts a mostly plastic body with the cover lid made of aluminium. Which provides some durability to the laptop and prevents it from getting damaged easily as plastic is more prone to deformation. There's a blue Apex Predator logo on the laptop lid that is always lit and gives some style to the body.
Also Read : Best Gaming Laptops Under Rs 70000 in India
This beast of a machine itself is powered by the i7-9750H, which is the mobile version of Intel's i7 9th generation CPU denoted by the letter "H". Tagging along with the CPU, the laptop comes with the new GTX 1660ti card released in 2019. It is a mid-range card that will serve you well for a few years for mid to high amount of gaming.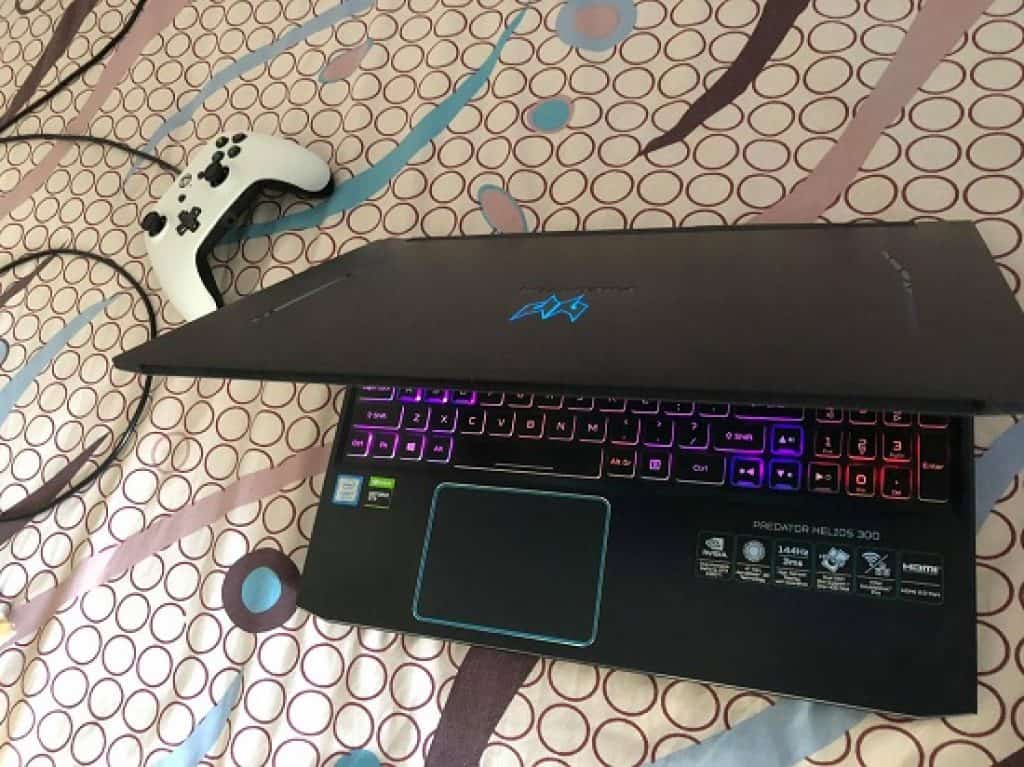 A gaming laptop isn't really considered amazing unless it is accompanied by a good enough cooling system. So, unless you wanna cook eggs on your hot CPU, it's best to make sure to buy one with good cooling. The Helios 300 i7/1660ti has two fans on each side, one for CPU and other for GPU. The GPU fan is also an Aeroblade 3D fan, which means it's made of metal and runs faster which helps a lot more with cooling than conventional plastic fans.
Also Read : 10 Best Gaming Laptops Under Rs 50,000
The keyboard is perfectly spaced out and is very comfortable for gaming and typing. It also has 4 zone RGB backlight in case you wanna look fancy! As there are 2 laptop versions (15 inch and 17 inch), the 17 inch keyboard is even more spacious. Mousepad is very responsive and works well too.
The speakers are of average quality and may distort voice at loud volume but you can get around that by running it at medium volume which is more than enough. Or by using headphones.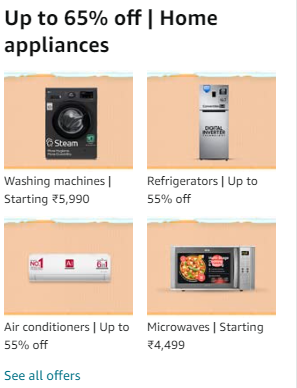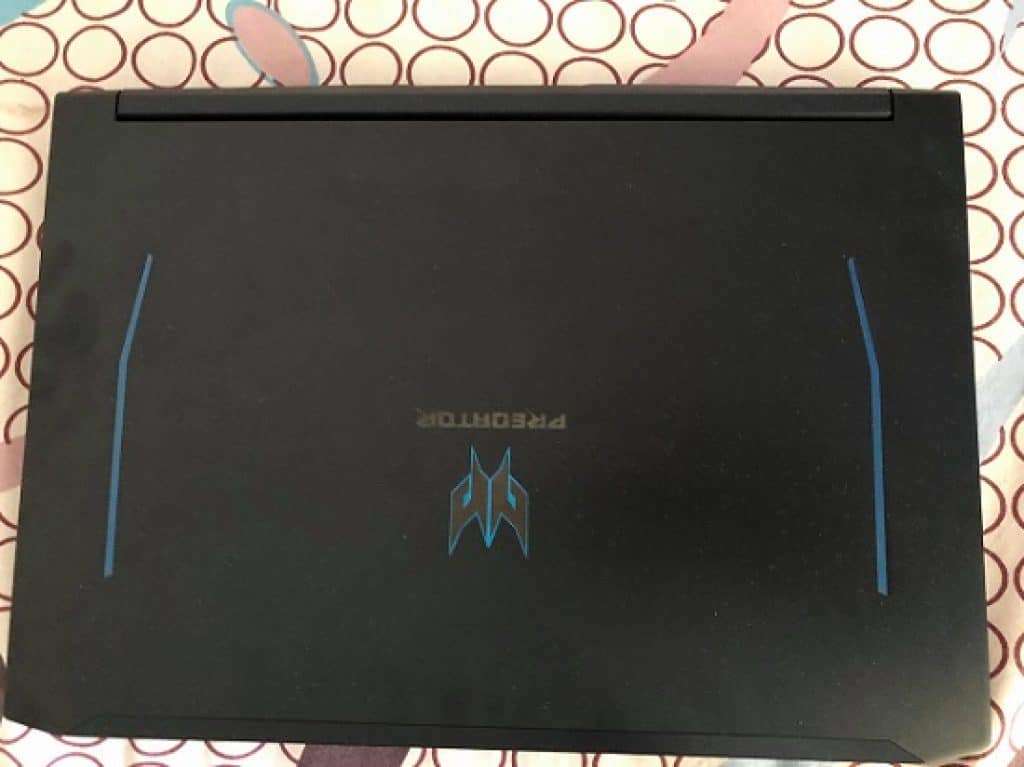 Software and Performance
The previous section detailed the specsheet of the laptop, coming now to the real meaty performance of the Helios 300. It is excellent and can run most modern games up to date at more than 60 FPS at 1080p resolution.
Of course, older and indie games will run at an even higher framerate taking full advantage of the 144 hz screen which is a treat for the eyes. The response time for the screen is 3 ms, but that usually depends on the kind of game you play and your settings.
Also Read : Gaming Laptop Buying Guide: How To Choose the Right Laptop?
Example of some of the average FPS you get in games with different settings are mentioned below:
Red dead redemption 2
High: 57 FPS
Low: 79 FPS
AC Odyssey
High: 66 FPS
Low: 79 FPS
Witcher 3
High: 103 FPS
Low: 132 FPS
Overwatch
High: 236 FPS
Low: 298 FPS
The Windows 10 inside comes with a pre-installed Acer software called PredatorSense that helps you tune your PC to your liking. You can use it to set fan speed, overclock GPU, choose color for RGB lighting or to check the temperature and more.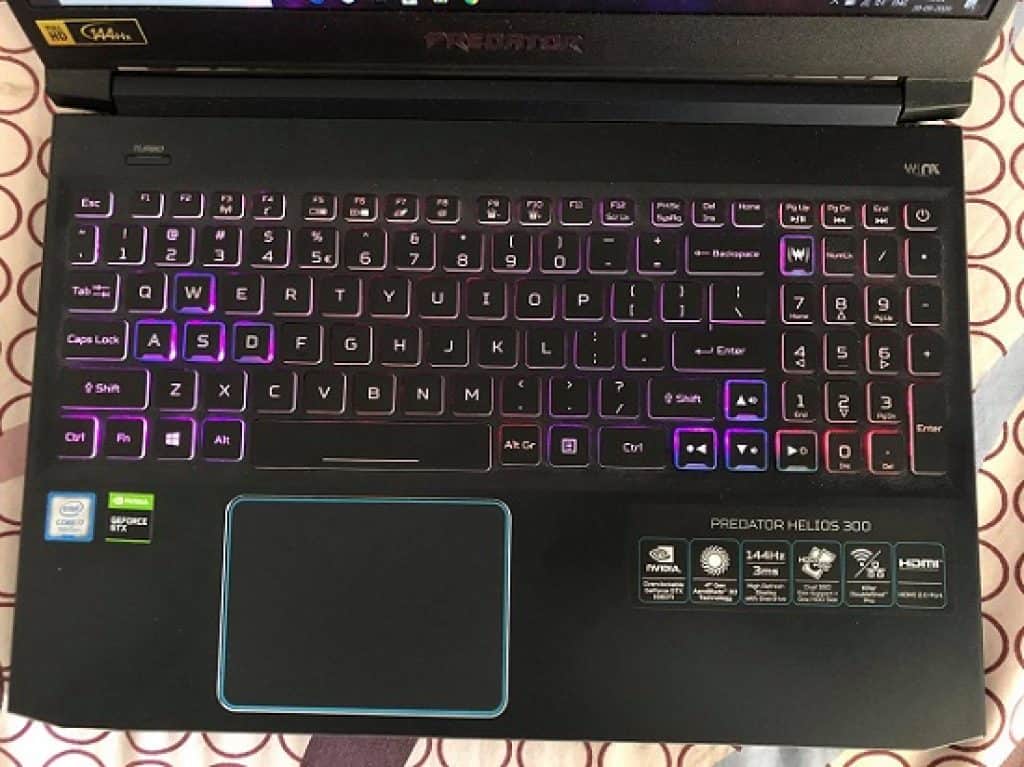 As with every gaming laptop, the fans do make some noise, but it isn't very high and also isn't audible when wearing headphones. There's a max speed setting, but I never felt it's need as it just creates more noise and your laptop stays cool enough for gaming at medium fan speed. Thermals are dependant on game you play, but for demanding games usually hang around at 85-90 Celsius for CPU and 70-80 Celsius for GPU. It is also dependant on factors like room temperature, fan speed, etc.

One of the prime advantages that this laptop has over others is that it comes with a factory undervolt. Which means that Acer has undervolted the CPU by default to consume slightly less voltage which helps in reducing temperature while also keeping excellent performance.
Since the cooler a laptop runs, the more performance you will be able to get. If you have knowledge of it, you can also undervolt it to your liking on your own by installing software like Throttlestop or Intel XTU.
Also Read : Gaming Laptops Under Rs 90,000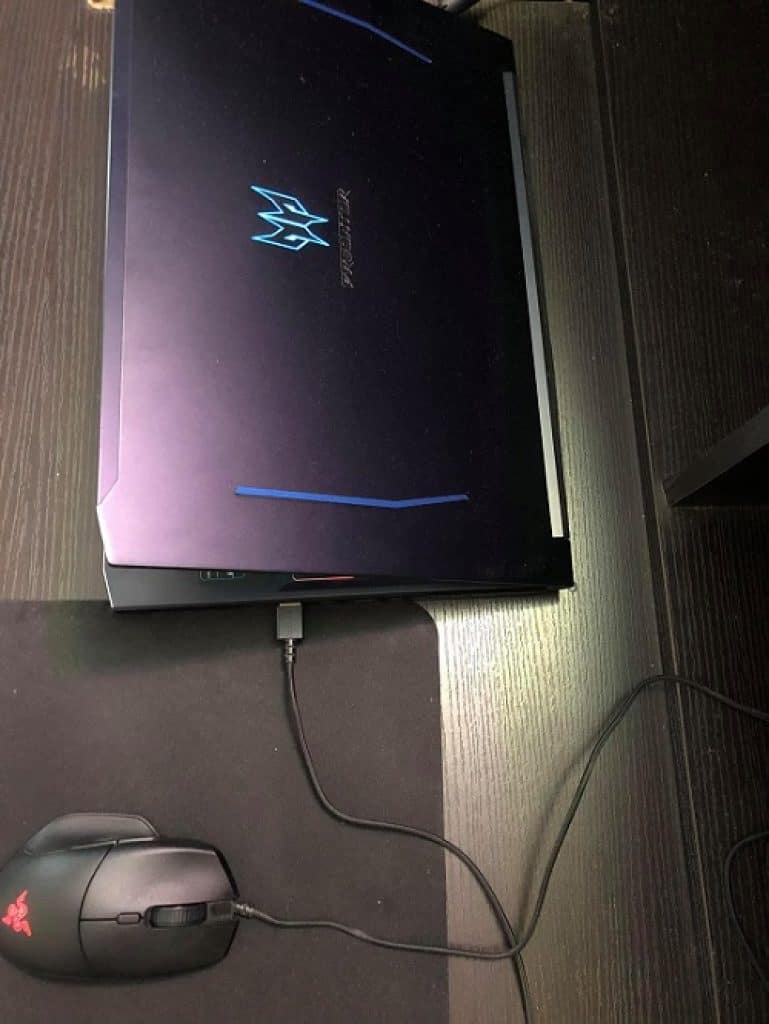 The laptop also comes with an excellent wifi card with good range, and I am able to get more than 250Mbps download speed with Airtel Fiber broadband. It has 3 slots for USB too which is usually enough for most people.
Along with it, there's a HDMI and networking slot. As well as one to connect an external monitor. Inside you get one slot for HDD, and two slots for nvme SSD.
Also Read : 10 Best Gaming Headphones Under Rs 2000
Conclusion
I have been using this laptop to play demanding games and for everyday use for over a year now and would highly recommended this model and all it's other variants (like rtx 2060 or i5 model) to anyone looking for a mid-range gaming laptop.
I purchased it in mid-2019 for around Rs. 1.17 lakhs but you can find it for slightly cheaper nowadays, and even lower prices during Amazon or Flipkart sales.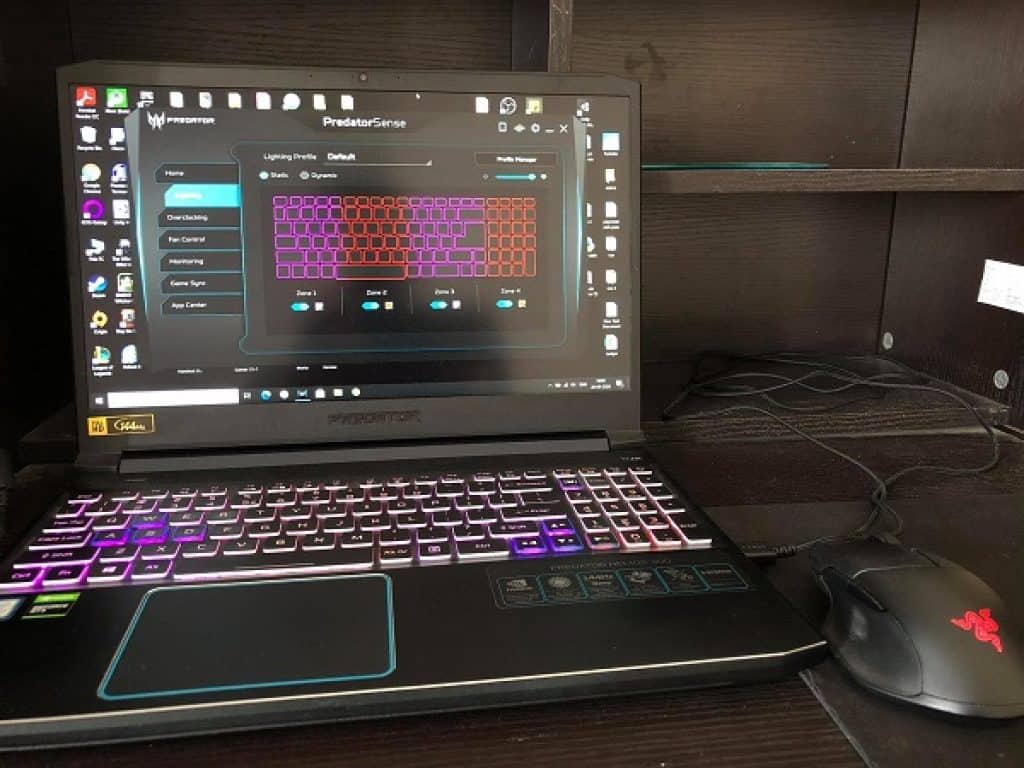 I've had no complaints so far and the one time I had to use the customer service; it was very good. But it may depend on your location. Overall an excellent product by Acer and using it constantly reaffirms the belief as to why the Helios 300 series is one of the highest selling gaming laptops every year. You get a lot of power, style and convenience all in one reasonably priced package.

There is also the Triton series, which is like a sister series to Helios 300 and almost everything is similar to Helios other than some slightly different looks. If you're not able to find Helios 300 of your liking due to non-availability, then Triton series is an excellent alternative as well.
This Review is Written By:
Vaibhav Kumar – Twitter
---
Also Read :
10 Best Laptops Under Rs. 35,000
10 Best Gaming Headphones Under Rs. 5,000