After testing for quite a few hours we are quite satisfied actually with Boult Audio Curve.
" You just keep getting more and more comfortable with boult audio curve, the rich sound engulfs you making you lost in music"
"They are All about fits and feels"
Boult Audio Curve Neckband Wireless Bluetooth Earphone Review
We tested them with a lot of songs like Despacito , Side by Side , I took a pill in Ibiza , Ban Ja Rani and the performance was just deep / amazing.
Connectivity
Just press the on button and it will turn on with a vibration , blue / red led lights and a computerized voice of "Power on".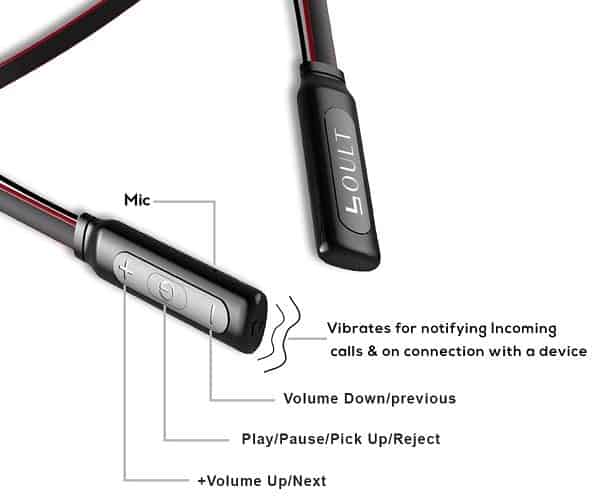 Switching between multiple devices is quite easy.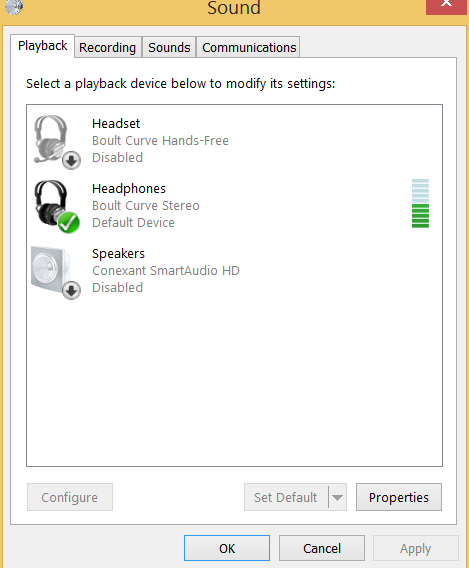 If your connecting on laptop (windows 10) then make sure you enable "Boult Curve Stereo" option for music listening. While "Boult Curve Hands Free" for calls from control panel.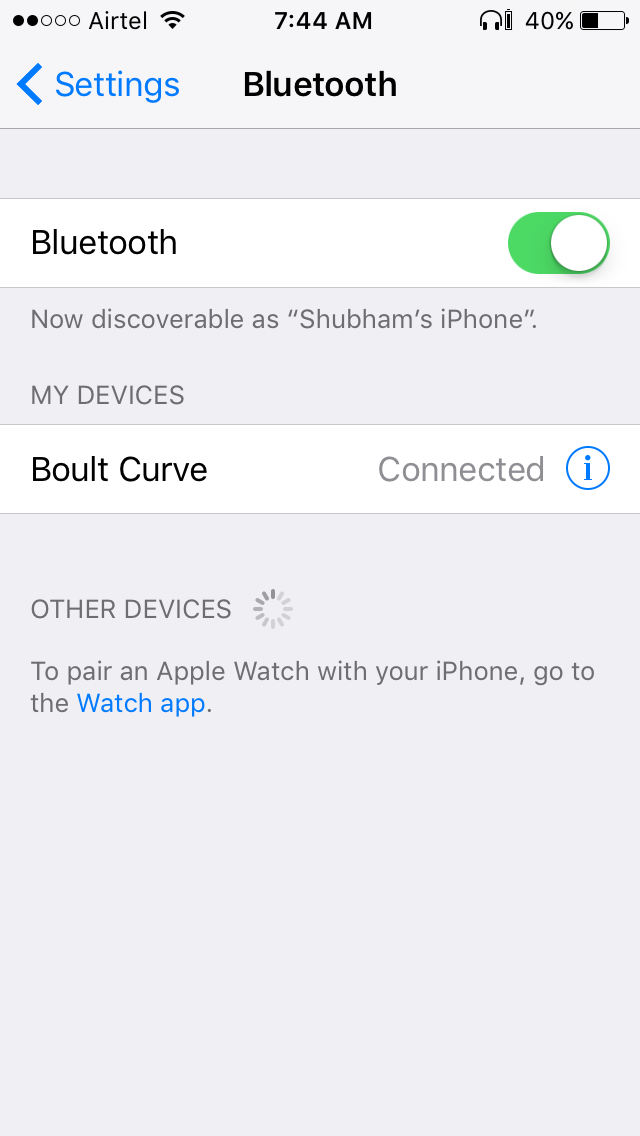 While connecting on a smartphone just turn on your bluetooth and click on connect. All Set.
Comfort
Like we said these earphones are quite comfortable. If you have used neckband bluetooth earphones in the past then you will know what I am talking about.
Thing what makes them comfortable is the adequate length of cord from neckband which allows you move your neck as you please.
---
Also Read:
Boult Audio Xplode Review Wireless Bluetooth Earphones ?
---
Other thing is the shape of earplugs they are not straight like other earphones , but tilted in a shape to fit your ears more comfortably.
Range
After wearing them you will be able to move around you house in 7-8 metre range. You can easily put you device in your room and cook in kitchen or listen in other rooms.
Noise Cancellation
I won't say noise cancellation is perfect but it is ok , while hearing music at adequate levels you won't be bothered much by outside noise.
Sound Quality
Boult Audio are making name for themselves in this department. They keep getting more and more comfortable as you go.
" A Crisp , Clear and Rich Sound "
Sound is very detailed , we did run a lot of tests with different songs. You can hear clear sound of different music instruments going in background.
The bass is good and deep , although they are more focused on details.
Battery Life
Capable of 6 hours of music listening through a 1-2 hour charging.
The charging cord provided is a mini usb cable , but you can use your own longer usb cable and listen music while charging.
Call Quality
As good as it gets , do crisp and clear calls wherever whenever you want. You will never ever never face any setbacks with calling.
If your listening to music and there's an incoming call , you will be alerted by a small vibration. Press the on button to pick up call.
Build Quality
These earphones are made to last and feels good in hand. Neckband is smooth and durable. Wires are well protected with a strong transparent rubber coating , even so do not stretch wire too much or it might break in a few months.
And due to particular neckband design , you don't have to worry about tangling and other stuff.
Although they are less durable as compared to boult audio xplode , the wires in curve tend to get wear and tear with time if not handled well.
Warranty
12 months warranty applicable , just send them the defective earphone back and they will supply you with a new one.
Final Word and Pricing
Boult Red Audio Curve Neckband Wireless Bluetooth 4.2 Magnetic Earphone with Mic
Buy From – Amazon
Well we have stated out everything and now you decide if you want them or not.
---
More In Ear Headphones
---
Comment Below to add suggestions.