Boult Audio keeps bringing us budget headphones and earphones which sound good , are comfortable to wear and look stylish. Although I am still waiting to see some high end audiophile headphones from them.
How Good Are Boult Boost HD Wireless Over Ear Headphones with Mic ?
Just a few days ago company sent me Boult Audio Boost Over Ear Headphones , which comes with inbuilt mic. These have the softest sexiest ear pad cushions. For those getting jitter bugs , yes these headphones are good. You can buy these on Myntra for under Rs. 2500.
---
Also Read:
---
Unboxing
Packaging is quite simple with headphones in a black cardboard box and foam to protect from damage. You won't be getting a headphone case.

With headphones you also get user manual , stylish Aux cable and a micro usb for charging.
Comfort and Looks
No matter how big your head is , these will fit. The pads are soft , plushy but small for over ear headphones. You are gonna know that they are on you. The longer you use them the better they sound and feel more comfortable. It's these insanely soft pads that make them comfortable to use.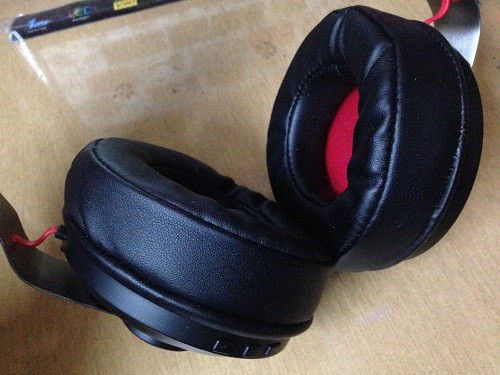 The steel headband is padded with same protein leather which feels quite strong and durable. They are light and stay where you put them. You can adjust the headband length as you please.
Connectivity and Controls
Bluetooth Enabled – Yes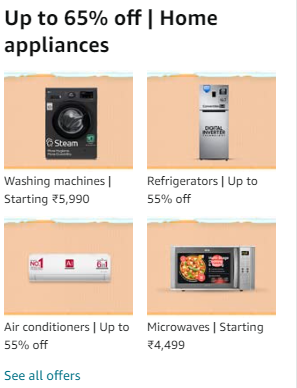 Aux Enabled – Yes
Multi-Point Connectivity – Yes (Connect to two smartphones simultaneously)
Aux cable is 1 meter long which is quite enough to sit down and listen to music. But I wish it was longer around 2-3 meter as we get in headphones from Philips and Audio Technica. Having a longer aux cable allows you to freely move around your room without putting headphones down. Although you can always connect these via bluetooth and enjoy even longer range.
Aux cable and Micro USB cable both are braided and made of high quality material.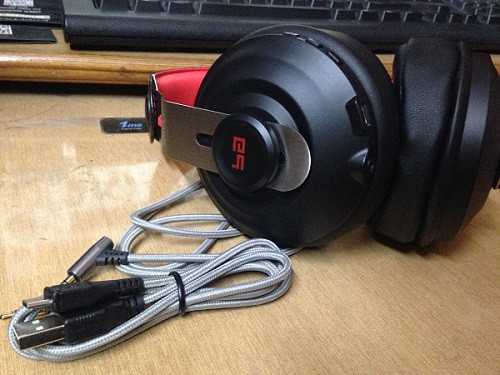 They come with volume up down buttons and one multi-function button in middle. One of each micro USB port and auxiliary port (AUX).
Sound Quality
Bluetooth headphones usually sound terrible , but these don't. These are bass driven and exciting to listen. I have been listening them with my Syba DAC and Iphone. If your a bass lover then you will really like these.
Sound distinction is quite clear , clear vocals both male and female. Either it's low end , mid or high whatever you throw at them they will sound good. They can be called God tier of budget headphones.
Built in Bass Booster Amplifier

Deep Bass & 3D Acoustics

CSR 8635 Chipset
Talking about noise isolation , if the music is off they will reduce outside noise by 50%. If the music is on then you won't hear a thing from outside.
Calling
Built in mic and 12 hour long battery back up really help. Feel free to sit back in your chair and receive calls with a press of single button.
Voice calling is crisp and clear.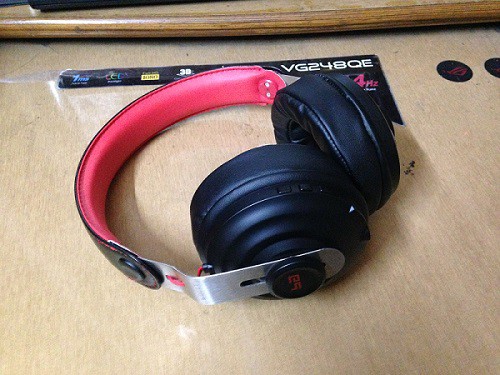 Final Word
God tier budget headphones with bluetooth and aux features. Comes with noise isolation and bass driven with clear vocals. Protein leather padding on ear pads and headband.
These headphones provide a complete package to satisfy you all daily music needs. It's fun to watch movies and sports. They can be yours for Rs. 2375.
Available at – Myntra (Exclusive)
---
Also Read: