So I got these Boat Bassheads 152 , a few days ago and since then I have been using these day and night. These are light weight , the cable is braided so I don't need to worry about wear and tear on wire.
But the wire connecting earpeice and mic is the same rubber coating. Only bottom wire from mic to 3.5 mm jack is braided.
The microphone design is pretty simple with single button and a hole for mic I guess. Eartips are soft and better quality then you get in other earphones for budget range , the earphone casing feels to be made of some metal and is light on ears.
Check Cheapest Price : Amazon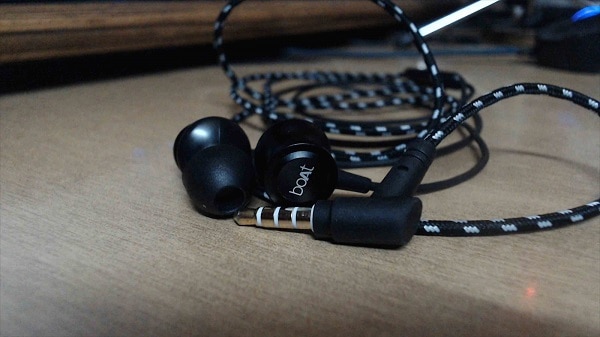 Sound Quality
You get the good old 10 mm sound sound drivers and boat signature sound with extra bass. You can enjoy all songs , especially those beats and bass heavy songs.
No complaints in audio department , as I am using the comfortably and can happily listen all songs I like or watch videos with crisp audio.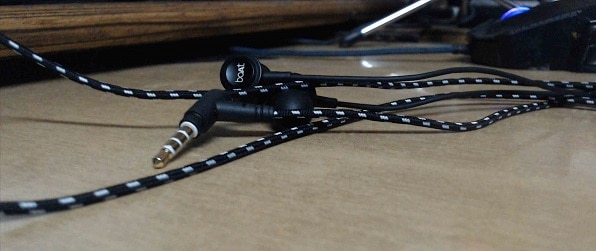 Built Quality
Although I have told a lot about build in starting , with good braided cable. If boat can also braid the remaining part of the cable then that would be great. Because I have seen some new earphones putting a teflon coating at the above part of cable.
Rest the earphones look sturdy and will surely last long.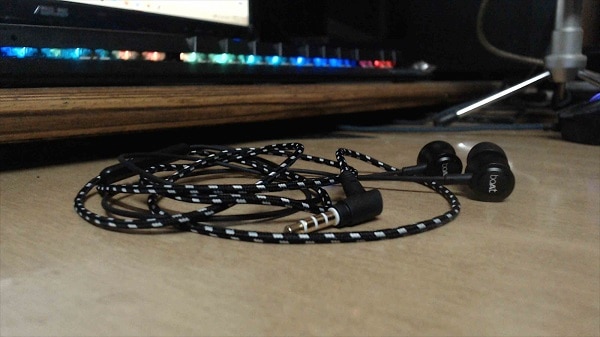 Conclusion
The market for budget earphones is quite crowded with lots of brands offering good stuff. But the boat bassheads 152 have certainly made their mark with sturdy built , good sound and braided cable.
Also the the 3.5 mm jack is angled , which make your connecting experience better and removes wire tear issue form that point.
So yes if your looking for a earphones under 500 range then these are a must try.
Check Cheapest Price : Amazon
---
Also Read:
10 Best Earphones Under Rs 1000 in India
12 Best Bluetooth Earphones Under 2000
11 Best Over Ear Headphones Under Rs 1000