Recently updated on November 20th, 2023 at 09:48 am
Kingston. Yes, the people behind some of the best computer hardware such as RAMS, SSDs, hard drives, etc. Not particularly a brand that comes to your mind, when you think about headsets, much less gaming headsets. But here we are, Kingston HyperX Cloud II 7.1 Gaming headset. Released somewhere around 2015, this headset took people by surprise and truly so. It got rave reviews from every major tech review channel.
So here it is, after 5 years, sort of a long term review. This headset has been my faithful gaming companion for over three years (I bought it in 2017), through many games, through many travels and most important of all, surviving my clumsy hands. On to the review,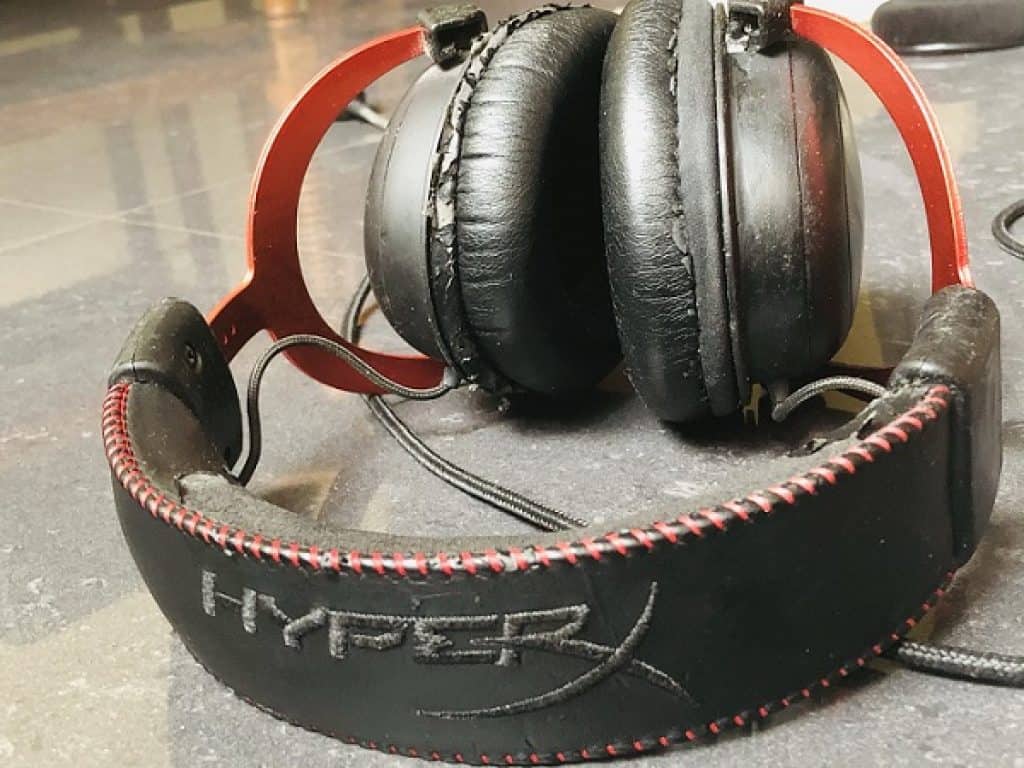 HyperX gaming is the high performance division of Kingston and they went the generic red and black "gamer" colours on this one. However, they have a couple more variants available: Gunmetal and pink.
Inside the box you get the actual headset with leatherette ear cups and a one-meter cable terminating in a 3.5 mm mini stereo jack plug, airplane adapter, removable microphone, two-meter-long USB adapter with inline controls and audio control box, spare velour ear cups and a handy carry bag.
The headset itself is extremely well made with an aluminium frame that provides sufficient strength and durability. It pops into different sizes with a satisfying sound. The headband stretches considerably but not too much for someone with a large head. Kingston has provided a detachable mic, which was a good move on their part, that has a pretty good adjustment area.
Also Read : Best Gaming Headphones Under Rs 2000 in India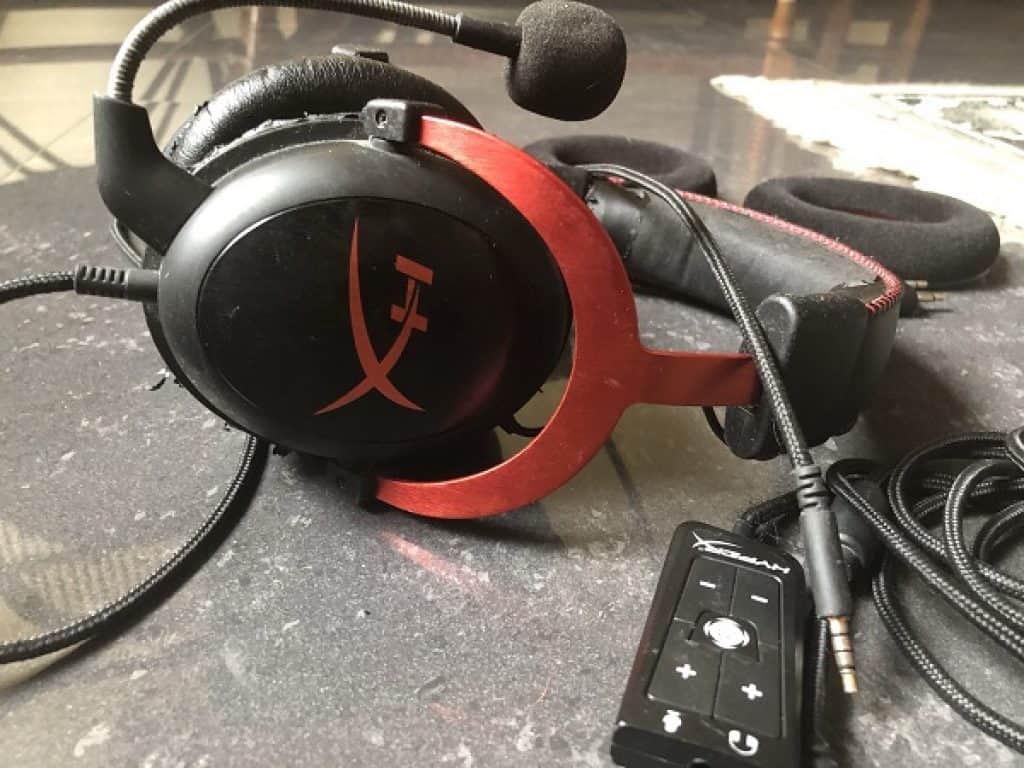 Comfort and Fit
Having an over the head ear cup design, it comfortably fits over your head and engulfs your ear, which provides a bit of passive noise cancellation. Which means, unlike the newer active noise cancellation ones, you would still be able to hear ambient noise, people chattering in a crowded restaurant or the drone of the airplane should you choose to travel with this as your primary headset, however, the one-meter primary cable from the head set is a bit short for my liking. Even though the ear pads that come with the headset are good it can show its age over time, as you can see in the pictures. I've to add that the extra velour ear cups provided with this headset is incredibly soft and feels premium. Add to this, sturdy fabric insulated cables and you've got a winner.
Also Read : 10 Best Gaming Headphones Under Rs 5,000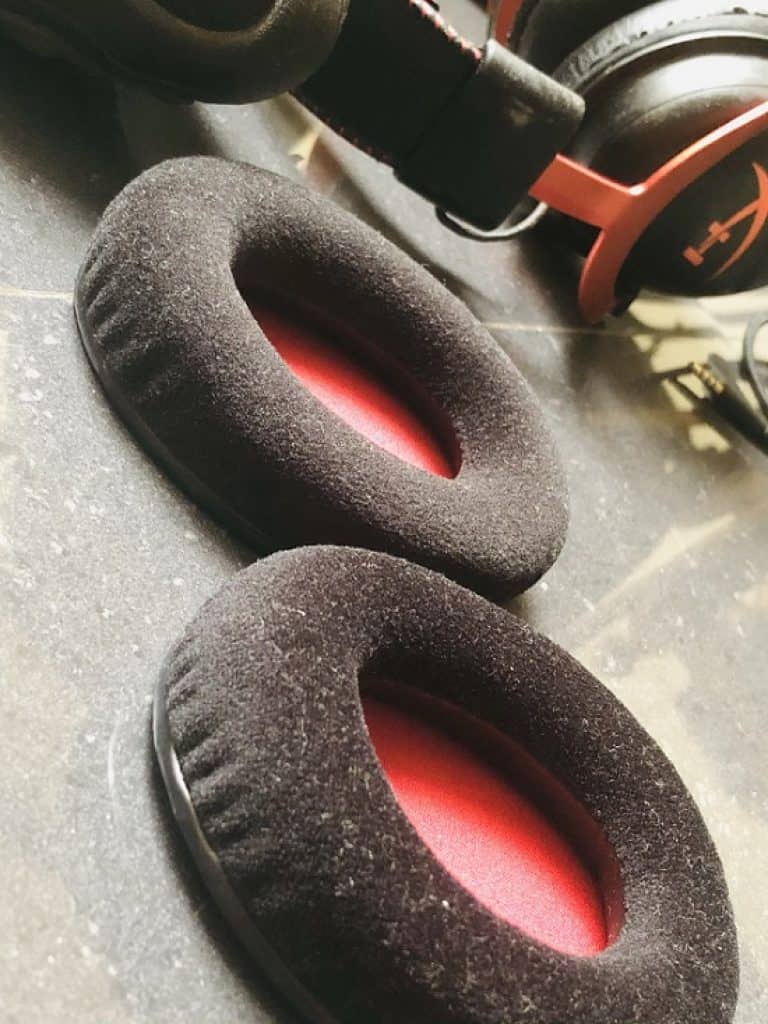 So how does it sound?
Branded as a gaming headset, it performs exceptionally well, as you would expect. You could hear every strained breathing to distant gunshots to feeble footsteps, for those having a competitive bone. Plug the headset with the USB cable, turn on the 7.1 setting and you've got the next best thing to an actual surround system that sits nicely over your head.
While there are no actual separate speakers firing inside each ear cup, the built-in digital signal processing sound card executes some software sorcery that amplifies and sets an incredible soundstage. I find that this setting is fantastic while playing FPS or adventure games or horrors. For instance, in Doom Eternal, you can literally hear all the ripping and tearing that is being done around you and in Resident Evil 7, you might turn around quite too often, which I did and end up turning off the 7.1 option from the sound-card. Since all the audio processing is done on the audio control box, there is no need for any software that needs to be installed.
However, the headset can't seem to handle some low frequencies where you will be able to hear some distortions. This holds true for consoles too. Earlier, the headset could only push stereo sound while connected to consoles, but Kingston since then released a firmware update that enables the headset to push virtual 7.1 while it is connected to consoles via USB port (tested in PS4).
I have used this as my daily driver for listening to music and movies and it holds up with the best headsets in the business despite it being a gaming headphone. It handles the highs and mids splendidly with a little bit of distortion at some highs. Since it doesn't have active noise cancellation, the ambient noise can leak into the ear cups.
The detachable microphone works well enough, although it won't replace dedicated microphones. It comes with an air filter which is able to attenuate some background noise. To get the most out of it, the microphone should be positioned close to the mouth of the speaker and may boost the signal from windows settings. The audio control box contains separate volume controls for both the head set and the microphone and a kill switch at the side for the microphone, a nice addition, which comes handy more frequently than you could have imagined.
Also Read : Best Gaming Headphones With Mic Under Rs 10,000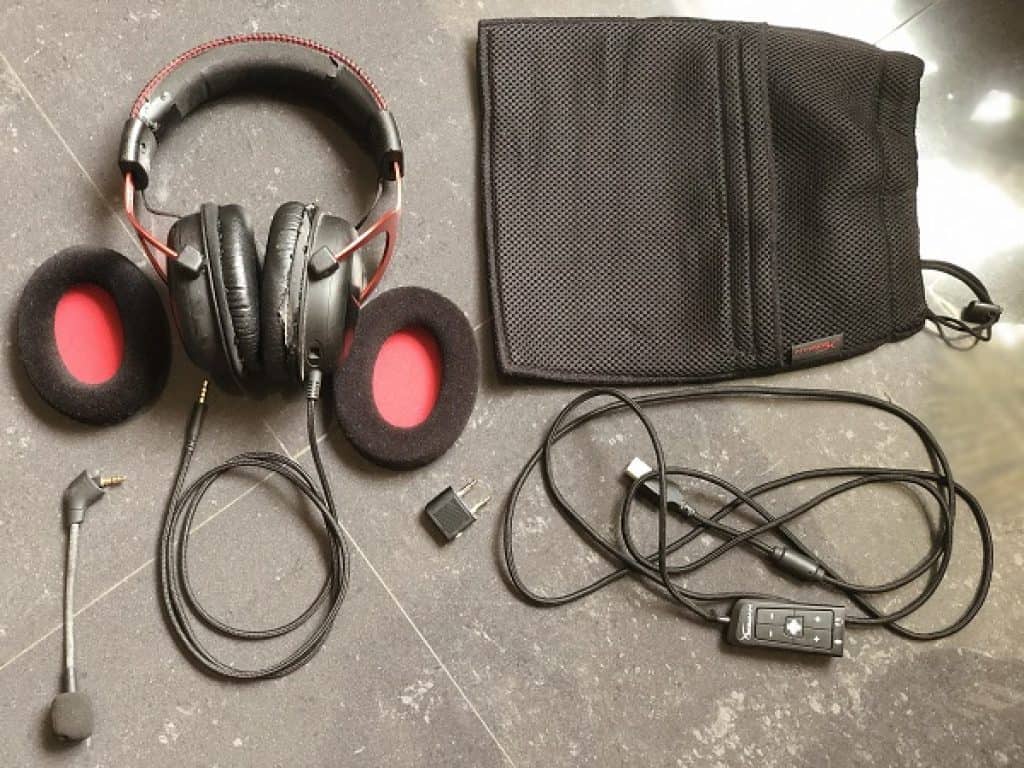 Wrapping it up
Over the course of 3 years since buying, I have not seen any significant drop in quality, despite some rough handling from my hands. As you can see the rubber coating around one of the ear cups and the outer sort of leather covering on the ear cups and head band is starting to come off. Other than the aesthetic degradation, this headset has proven that it can stand the test of time and delivers what's promised.
It still performs beautifully as it did when it was new and I would gladly and strongly recommend it to anyone who is looking to buy an all-purpose headset with a focus on gaming. Good job Kingston.

Rs.

3,246

Rs. 4,537
3 new from Rs. 3,246
in stock


Rs.

4,290

Rs. 6,097
3 new from Rs. 4,290
in stock


Rs.

10,900

Rs. 14,990
2 new from Rs. 10,900
in stock

---
Also Read :