Is it ONEODIO DJ PRO 50 truly an underrated low budget headphone that serve your ears like an expensive one? Let's find out.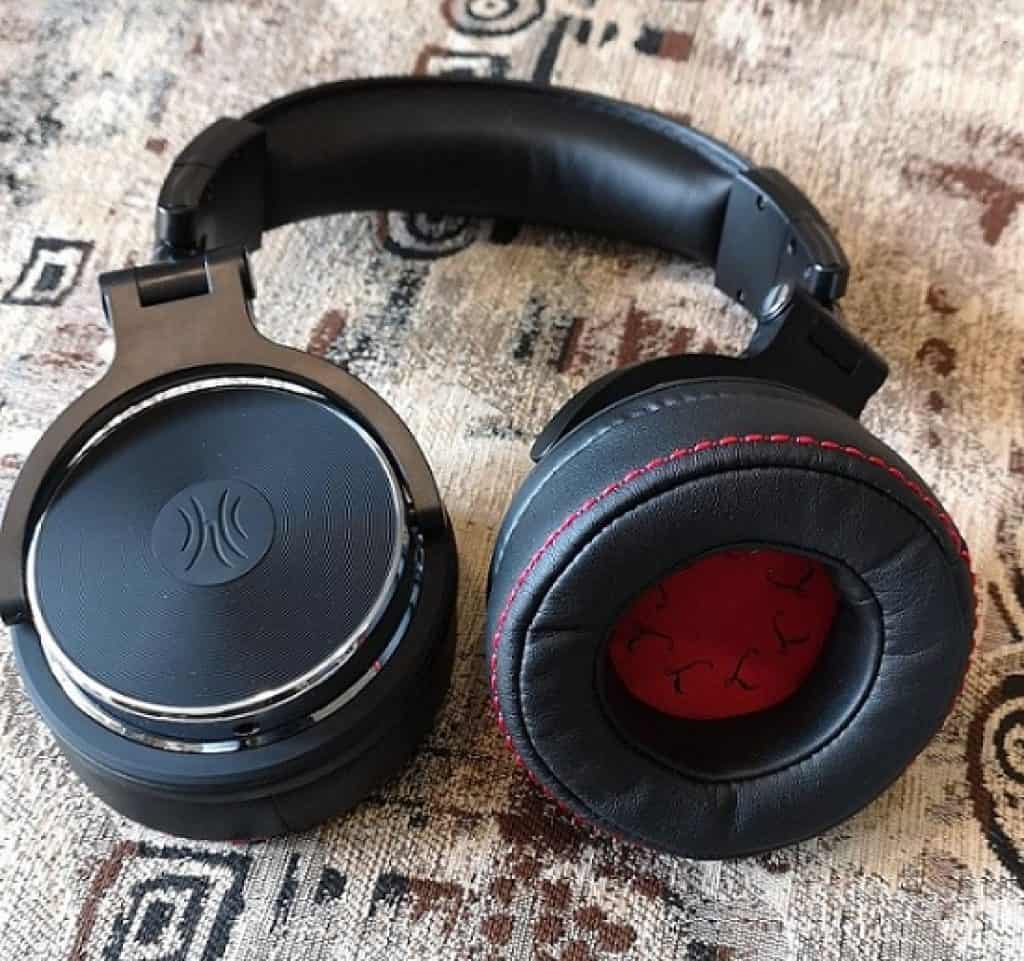 Packaging
The packaging is good but not great and neither poor.It comes in an elegant yet simple box that has the features written at the back.Your headphones come with a very nice soft leather portable bag which looks and feels good. Other than that the box includes two cables in a plastic bag and user manual.
Also Read : Best Earphones Under Rs. 1000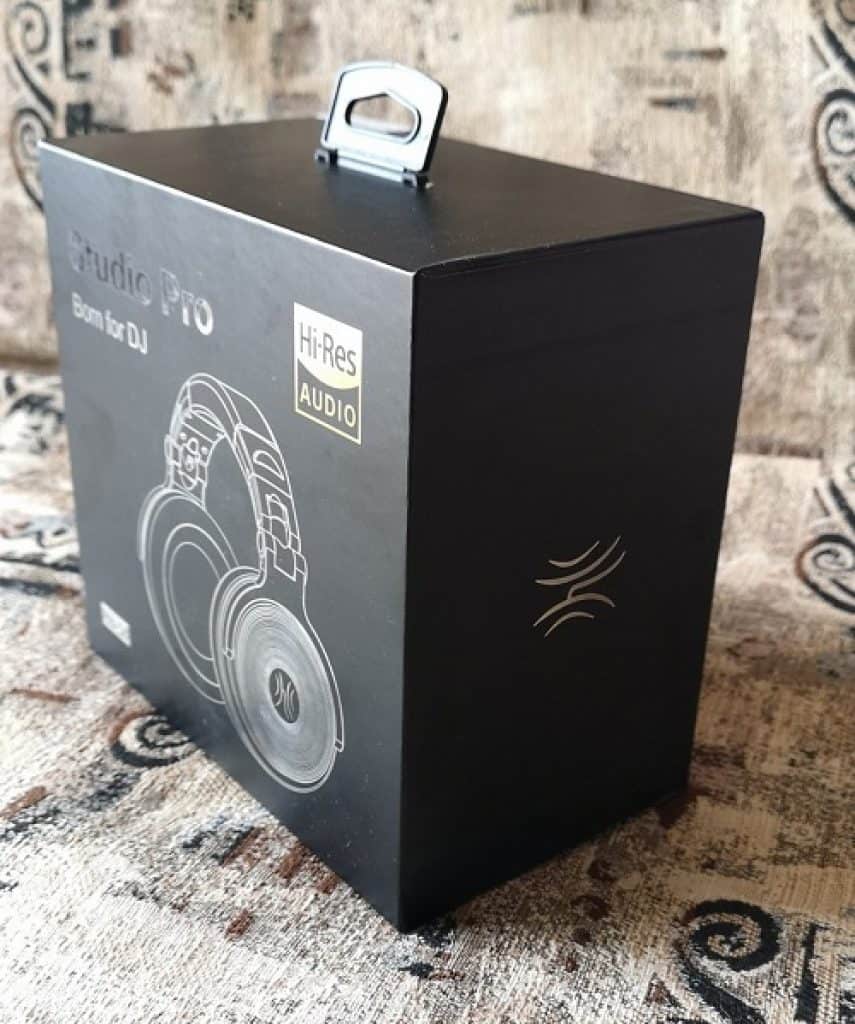 Build Quality
The headphones are made of all plastic except the metal head band but the headphones don't feel cheap.Also, keep in mind you are getting a lot for what you pay so it has to be plastic to fit it's cost.The build quality is very good considering the price and nothing to complain about.The included cables are also nice quality and promise to work well and last long. And the portable case as discussed earlier, is made of soft leather that looks and feels good.
Also Read : Best Earphones Under Rs 500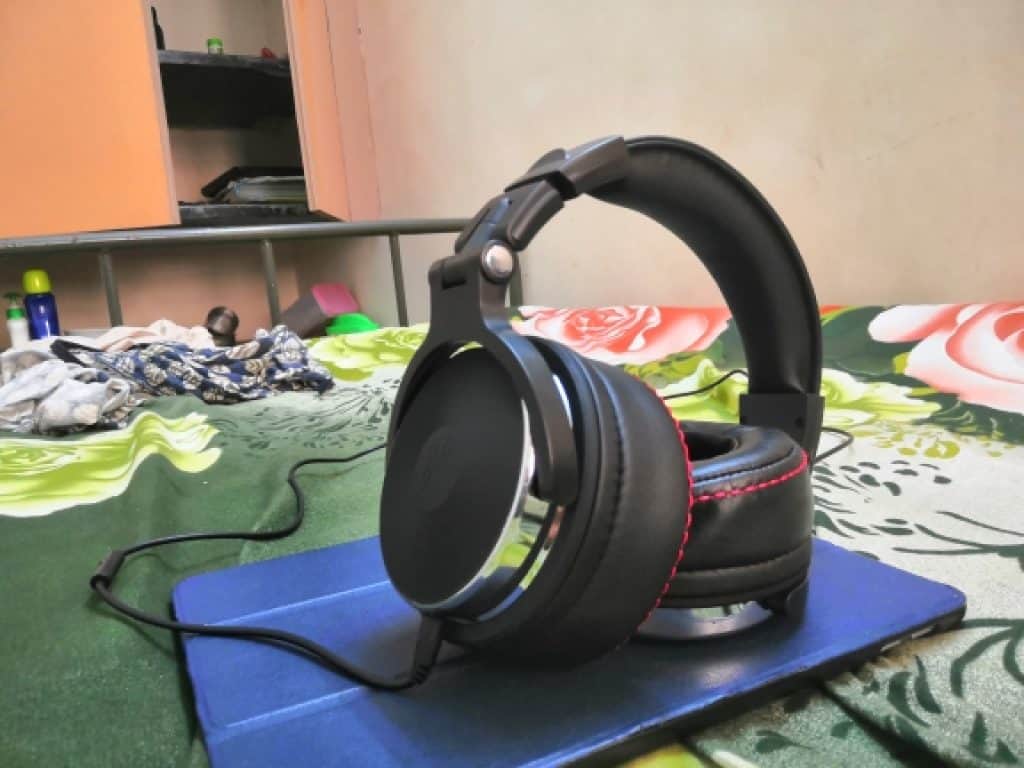 Design , Comfortability And Features
The headphones have foldable design and they rotate 90° for single ear monitoring which a lot of DJ's look for and the earcups have plenty of articulation and when I say plenty I mean it.But overall this foldable design helps to put them in your backpack easily.
Also the pro 50 features a soft memory protein leather earpad that is significantly thick and makes it comfortable to wear for long sessions.These earpads are replaceable too.The head band has a soft padding too so it won't be uncomfortable from the top either.
The clamping force of the headphones is also adequate and comfortable they have just the right clamping force neither too tight nor too loose and the metal head band has those lines on it so that you can adjust the left and right side equally for adjusting the clamping force.All together the comfort is awesome.
Also Read : Best Earphones Under Rs. 2000 in India
Coming to the cables,they are sufficiently long and the 6.35mm to 3.5mm cable has spring coiled design that makes it extra long.These headphones have two jacks one 6.35mm and other 3.5mm regular one.So with the dual cables you have a 6.35mm to 3.5mm cable and a 3.5mm to 3.5mm cable that has a in-line mic in it while the other one doesn't so keep in mind if you want to use the mic you have to use the 3.5mm to 3.5mm cable.You can connect these to a 3.5mm or a 6.35mm inputs with the included cables.So this got the DJ's covered as they require this 6.35mm input frequently.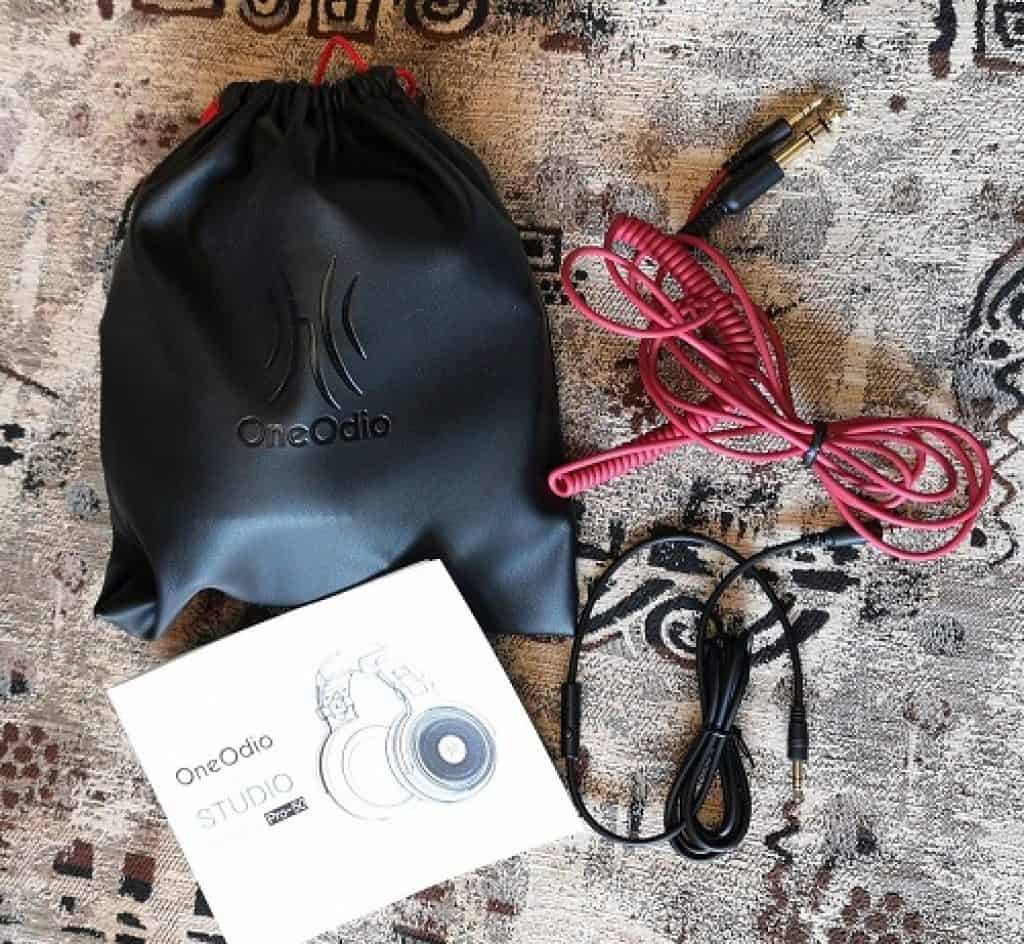 The headphones have 50mm 32 ohm drivers so you don't need a specific headphone dac or anything you can just plug it in and enjoy with your phone,laptop,etc.
Also Read : Best Gaming Headphones Under Rs 2000 in India
Mic Quality
The in-line mic that is present in the 3.5mm to 3.5mm cable is good and can be easily recommended for taking calls and while playing games.
Sound Quality
So let's talk about what some people consider the most important feature,the sound quality.That's where these headphones shine,they deliver perfectly balanced sound with deep bass due to that 50mm driver with the audiophile level clarity at that affordable price point.The headphones may fail to entertain a basshead that cares only about bass but for most people it has plenty of bass and they are bass heavy but it's not basshead focussed headphones.
The sound is rich and the headphones are pretty loud without any distortion at max volumes.This level of sound quality is not found at this price point.They punch way above their weight in this category and that's what they're popular for.
The mids,highs and lows all are evenly balanced and none gets overpowering along the excellent instrumental separation which lets you differentiate between the different instruments being played in the music that you are listening too.While some headphones in this price fail to deliver this instrument separation and what you get is a muffled sound that don't let you focus on how much different instruments sound you are listening too.
Also Read : 10 Best Gaming Headphones Under Rs. 5,000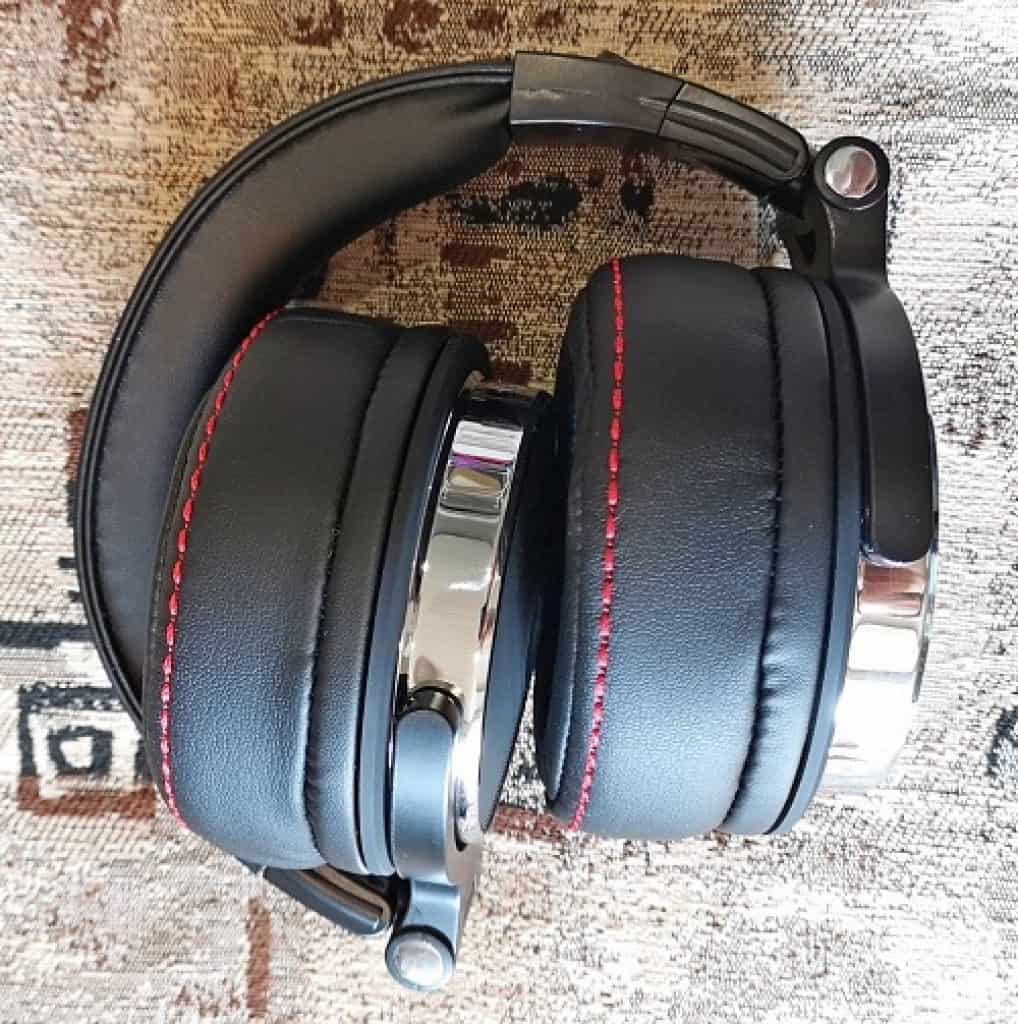 Also some headphones lower the vocals when the low end hits which is quite noticable and spoils your listening experience but these headphones don't do this instead the vocals sound so amazing in these and at the extreme high notes in the vocals these do not distort even a bit.They sound crystal clear as they are meant to be.
The sound is studio monitoring level and cannot be denied to be balanced and detailed with deep thumping bass.
Pro Tip
Here's a pro tip as I know this out of experience with these headphones.If you want to convert these headphones into wireless one then buy a 3.5mm bluetooth receiver and connect it in the headphones and boom they're now wireless.But the presence of mic in this configuration solely depends on the reciever you are using.
Also Read : Best Gaming Laptops Under Rs 50,000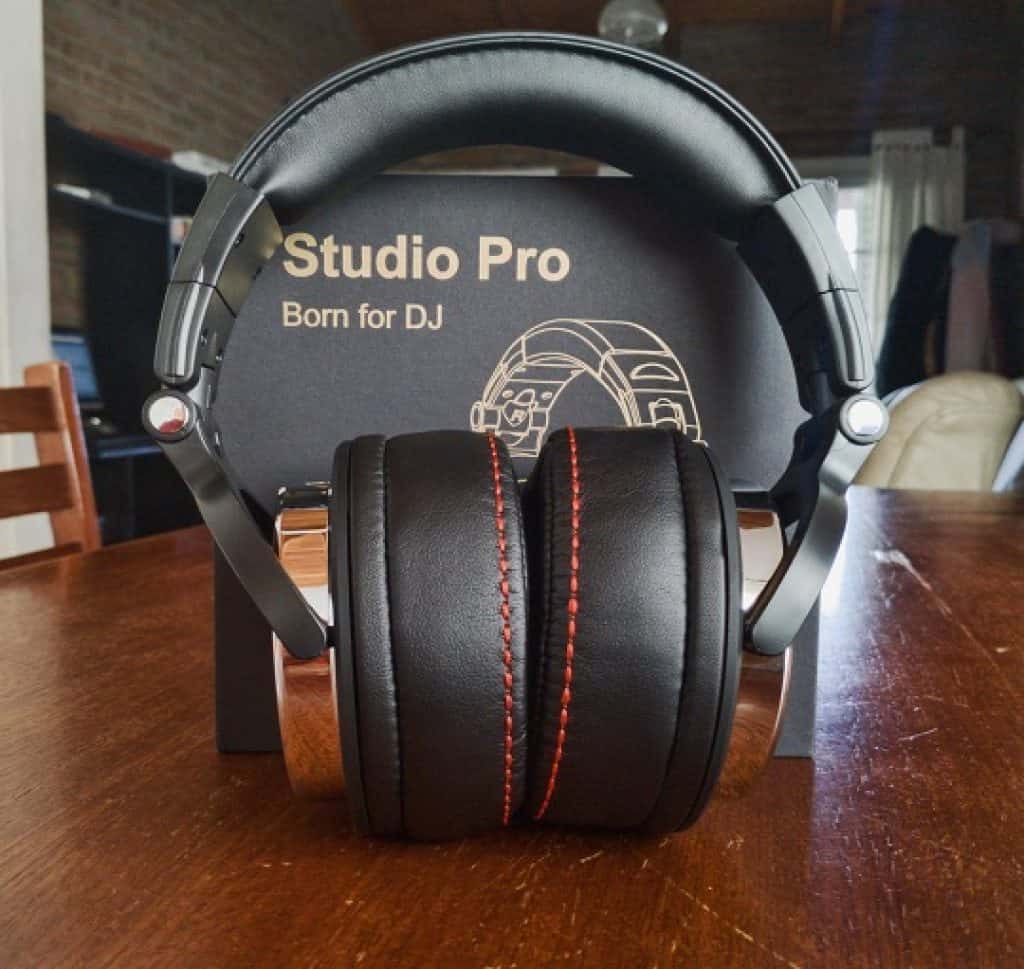 Durability
Durability depends on how you treat them and for a normal user who takes care of these headphones these can easily serve some years.But due to its plastic build I cannot surely say that a user who doesn't treat them correctly experience this delight for years.Anyways the company has 24 months warranty that got you covered.
Also Read : Best Gaming Laptops Under Rs 70000 in India
CONS
There's really nothing much to complain for at this price point for what this headphone delivers.
But the plastic build and that plenty articulation of the earcups should be specified for the cons.Because most of the times when you take these headphones out to use due to these earcup's articulation you will struggle to put it the correct way.
And for some users the thick pad in long sessions may produce sweat around ears although the earpads are quite breathable but this should be mentioned.
That's all and these should not be deal breaker as at this price point it is fulfilling pretty much everything it is expected to.
So even at around 3.7k it is completely worth it and you won't regret anything.
Available at – Amazon
---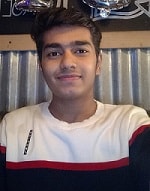 Written By : Hitesh Verma
I am a pc gaming and sound enthusiast for years and it excites me to be up to date with these markets.
---
Also Read :

Best Gaming Headphones With Mic Under Rs 10,000

Mechanical Gaming Keyboards in India