Pre Order Here : Amazon
Today we will be talking about the upcoming new gaming consoles launching in November and all the exciting new features they bring with them.
Are you someone who is looking to get into gaming but never could? Then look no further because this list covers everything you should know before getting into the new era of gaming as both Sony and Microsoft are gearing towards the launch of ps5 and xbox series of consoles this November.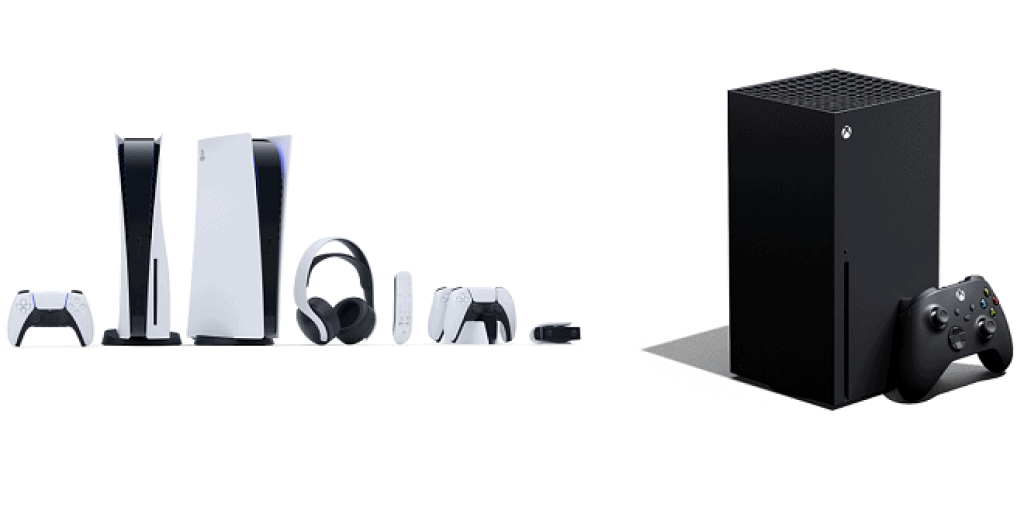 This generation is different from the ones that came before simply due to the fact that India is now a somewhat mature market in gaming even if console gaming has never been a leader in any sales department. Till date there are 500k ps4 sold over the country with xbox one sitting at 50k units and Nintendo switch also roughly the same.
Note that Nintendo's console never officially released here! Consoles this coming generation match even the high-end pc's while also coming at a fraction of cost of those rigs. So for people who just want to plug and play and don't want to upgrade parts in the fear of them being replaced in 3 years consoles provide the best value. Without further ado let's see what are the reasons for you to get either one.
Also Read : Best Gaming Laptops Under Rs 70000 in India
1. The CPU's of the new consoles are on par with the ones available in high end pc rigs
Traditionally the CPU's of consoles are gimped down quite a bit to fit a budget and also because previously consoles never aimed the 60 frame per second target of the pcs. The last few years have shown how much difference a good cpu makes from loading assets quickly so there is less of a graphic pop in while gaming. Better cpu also enables developers to widen their horizon in the development process.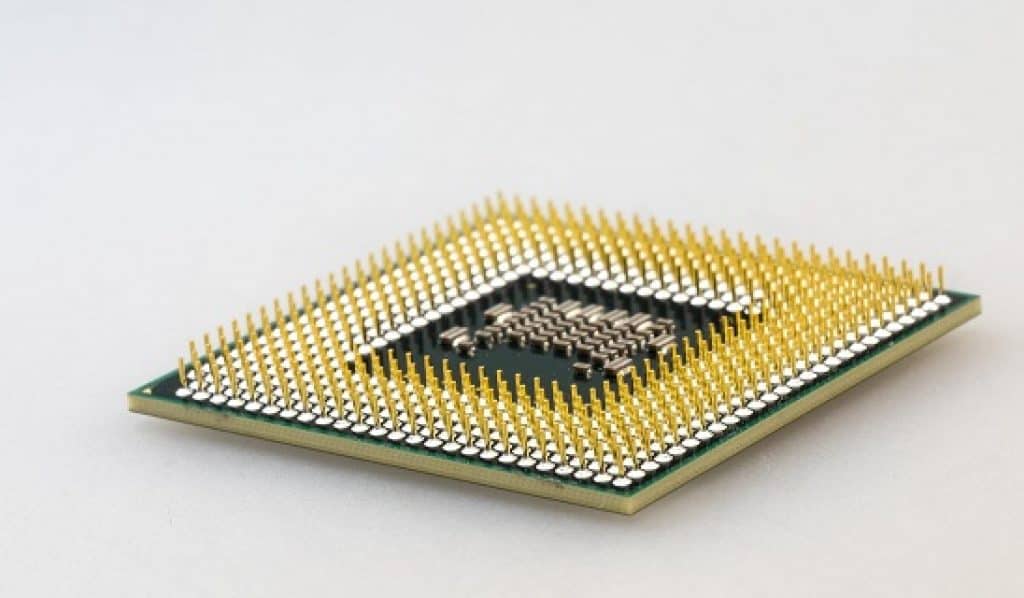 Both the xbox one and ps4 were running on mediocre amd jaguar cpus clocked at 1,7 ghz which were outdated even at the time of launch. So, the news that both ps5 and xbox series x would be running Amd's desktop grade Ryzen CPUs of 8 core clocked at 3.5ghz and 3.8ghz respectively is nothing short of remarkable. Expect quite a performance upgrade in the new consoles with the aim for higher frames per second.
They are equivalent to the Ryzen 7 3700x on pc's which cost upwards of 25000 rupees which are alone half the cost of the consoles. Expect superfast menus and better graphics asset implementation in games since the bottleneck is now gone.
Also Read : 10 Best Gaming Laptops Under Rs 50,000
2. New SSD's will define the true next gen experience
The xbox series x and ps5 generation will be determined by their blazing fast SSD tech. Gone are the times when you have to wait a long time for your game to load for you to start playing.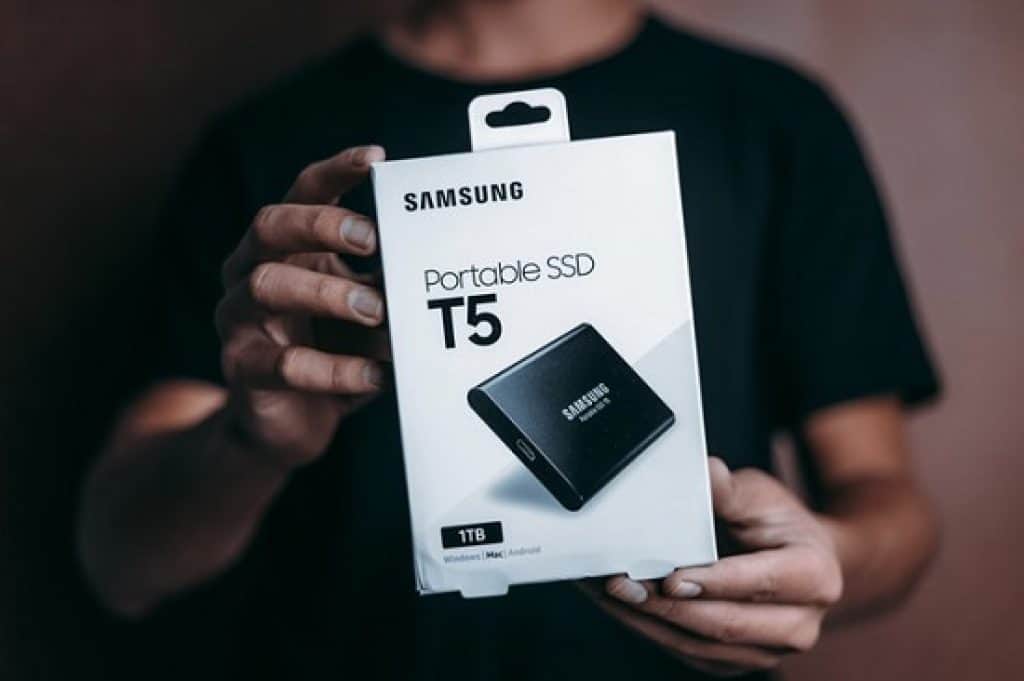 The new consoles will not only cut the load times to up to 5 times but will also facilitate bigger levels, more detailed graphics and better framerate.
The SSD's differ quite a bit from the traditional hard drives since they don't have a mechanical spinning mechanism which is noisy, slow and prone to failure. This thing is further facilitated from the fact that SSD's are affordable than they were ever before hence bringing their cost down quite a bit. Needless to say, games loading in 5 seconds is quite a leap from the 7200rpm hard drives the ps4 and xbox one use which can take upto 50 seconds!
However, Sony has an advantage in this regard. Ps5 ssd is running at 5.5gb/s whereas xbox series x's is at 2.4gb/s. The one in ps5 also changes how the I/o works in the architecture. Even in India the prices of nvme SSD's have dropped quite a bit making them a preferable choice over mechanical hard drives.
Also Read : Gaming Laptop Buying Guide: How To Choose the Right Laptop?
3. 4k gaming is now mainstream
Even though both the mid gen refresh of consoles namely ps4 pro and xbox one X were capable of 4k gaming, ps5 and the xbox series x are designed from the ground up to run on native 4k resolution.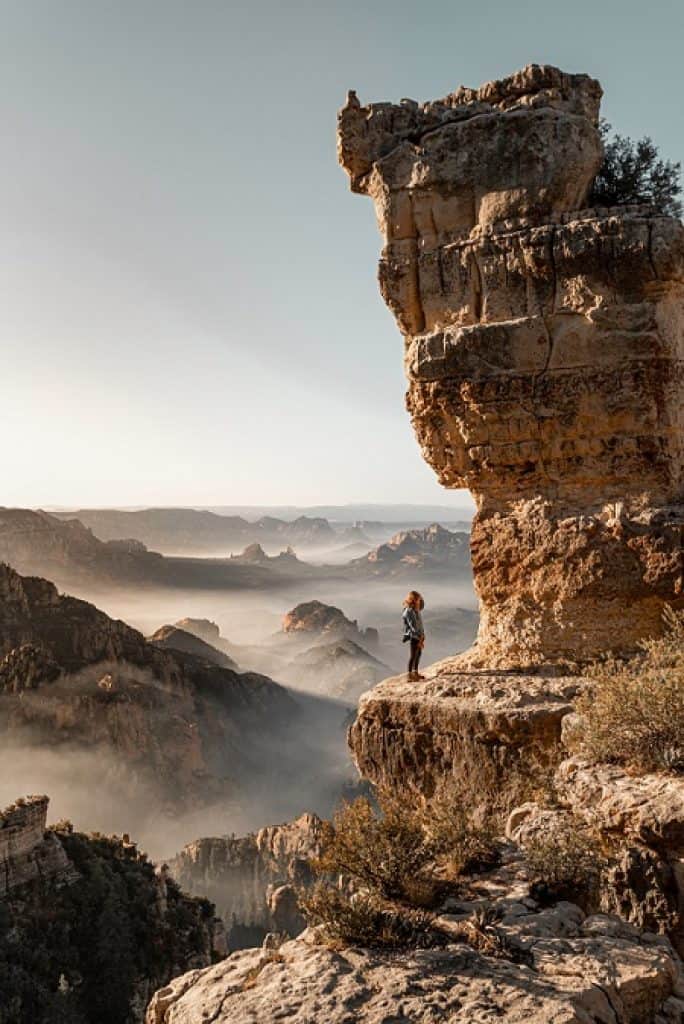 This is quite a departure from the checkerboarding technique used to adjust in 4k tv's of previous consoles. Loading textures and assets in 4 times the resolution full hd is not possible without the inclusion of beefy graphics memory of gpu's in the both consoles.
For that the ps5's gpu runs at 10.2 teraflops,36 cudacores clocked at variable frequency of 2.23ghz whereas the one in xbox series X packs a 12.15 teraflops gpu,56 cudacores clocked at 1.8 ghz. In comparison xbox series x gpu is twice powerful than xbox one x which itshelf was fairly competent in 4k performance.
Also Read : Best Gaming Laptop Under Rs 90,000
Needless to say, both consoles are very competitive even compared to some high-end pc's and along with a very capable CPU can easily push 4k resolution. Another important point to note is that 4k tv's have become quite cheaper in the last 2-3 years in India which will surely help the resolution to become standard in the next 4-5 years!
4. Backwards compatibility is finally here!
One of the biggest disadvantages of gaming on a console was the inability to play your older games when upgrading. You could not play ps3 games on a ps4 and xbox 360 games on a xbox one.
Things changed when Microsoft embraced this feature in 2016 and made several xbox 360 games playable on the xbox one. And now both series X and ps5 will have backwards compatibility support which means every ps4 and xbox one games are playable in ps5 and xbox series X with performance upgrades.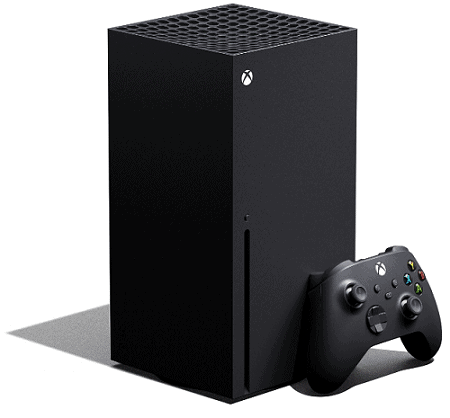 Better yet you can play the original xbox games on the xbox series x too even though they are a handful of them.
Also Read : 10 Best Gaming Headphones Under Rs 2000
This feature is especially beneficial to someone who had lost touch from gaming and wants to play all those amazing titles before jumping to next gen. Add to the fact that all those games will look and run better on the next gen consoles making them even closer to pc's which used to boast this feature.
5. Xbox series S is a great option
With all the big talk of 4k ,120fps, Microsoft also has a solution for people who don't plan to upgrade to 4k in the recent future or for someone who doesn't want to spend too much on a gaming console. It is called Xbox series S. It is an all-digital console which can output games up to 1440p 120fps along with ray tracing, variable rate shading, variable refresh rate and 4k upscaling.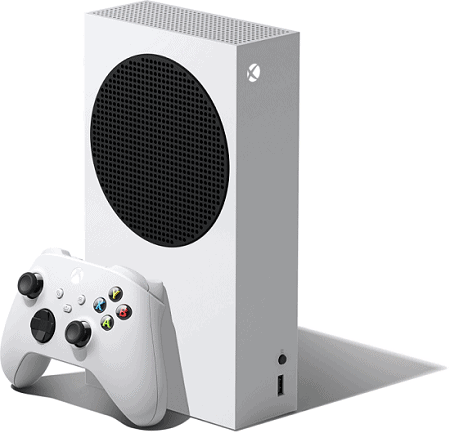 The differences between it's bigger brother series X include a smaller 512gb SSD, 10 gb RAM compared to 16 gb. Best thing to note is the fact that Series S features the same 8 core amd CPU found in series X so even if you're gaming on 1080p you'll not miss all the dogs and whistles of the next gen experience.
One thing you'll do miss however is the ability to use physical games since it doesn't feature a Blu-ray player. This is the only drawback of this console since physical games are generally cheaper than digital counterpart and also hold great resale value.
Also Read : 10 Best Gaming Mouse Under Rs 2000 in India
But after a steady increase of fiber internet connections in the country data caps are a lesser concern here however bigger downloads do remain a drawback if you're stuck with weak internet.
6. Xbox gamepass is a gamechanger
Back in May 2017 Microsoft announced that a Netflix like subscription service would come to it's console called Gamepass which includes 100's of games you can choose and play as long as your subscription is intact just like Netflix.
Its library includes many AAA big budget titles to indie gems and many games which you have heard are really good but never came to try them. But the bigger benefit to this is the fact that every Microsoft first party games like halo,forza,hellblade will come to gamepass day 1 and will remain forever.
This subscription costs $10 will comes to 700 odd rupees and you instantly gain access to a big library of games. Granted Microsoft games are no match to Sony's but this a great service regardless.
Also Read : Best Laptop Cooling Pads
This model is especially great for for someone who doesn't want to spend too much on games but also want to have a healthy gaming library and also for people who want to try games from different genres but don't want to pay for them.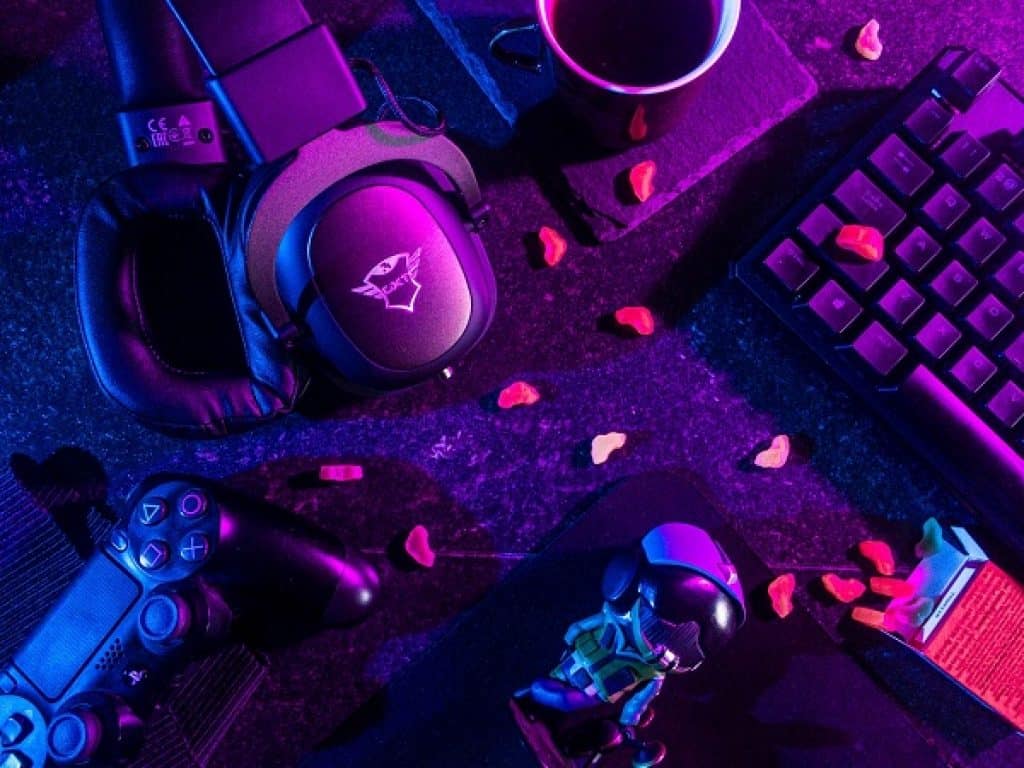 Even though Sony has ps now as it's equivalent but it is quite barebones as compared to microsoft's. With the increase in game prices and gaming becoming inaccessible because of it this model becomes even a sweeter deal than it already was.
7. Sony still rules with its exclusives
Let's be real the actual reason one chooses a console over another is the games one can only play on that particular console and Sony has been the king in this field. Infamous, bloodborne, horizon zero dawn, god of war, Spiderman, days gone, Last of us, Ghost of tsushima are the reasons why ps4 massively outsold Xbox one in its lifetime.

Even though Xbos used to have halo, gears but these franchises are lackluster for quite a while. This trend is likely to continue to next gen when those big titles start coming out.
Add to the fact that you can play every Microsoft exclusive on pc people are likely motivated to get the console which plays true exclusive games.
Even though Sony has stated that it is likely to bring more of its first party titles to pc but the timing of it is very unclear and vague.
Also Read : 10 Best Gamepads Under Rs. 10,000
Regardless as both Microsoft and Sony are competing for different things with Xbox leading in services and ps with its exclusive games, Sony will lunge ahead with the last gen momentum as long as those big upcoming ps5 titles don't fail.
8. The new controllers are better than ever
Both companies are taking different approaches to the controller design this gen with sony bringing a new design whereas Microsoft doubling down on its current design. The immediate change with the new dualsense controller is it's white coloring and the face buttons are no longer colored which gives a premium look.
Also, the touchpad returns and the led light is barely noticeable. Share button is replaced with the create button. The controller is also charged via a usb C cable. USB C port can also be found on the series X controller but Microsoft is a bit conservative in regards to its controller design.
Also Read : 10 Best Gaming Headphones Under Rs. 5,000
A new share button has been added and the d-pad has been switched for a hybrid dish style input. There are also textured grip triggers for preventing the slipping of fingers during intense battle royal encounters and the general outline has been minimized to help smaller hands feel comfortable holding it.
9. For the first time both consoles will launch simultaneously in India with the rest of the world!
Going down the memory lane the ps5 and xbox series X may be the first consoles which release simultaneously with the global launch. The ps4 launched 3 months after the global one and the story is similar on microsoft's side.
This was likely because Sony and Microsoft never considered India a major console country but with the healthy increase of gaming in the last 5 years story is a bit different now.
Also Read : Best 4K Monitors in India
Even though the sale figures of ps4 are nowhere amazing for a country as big as India but regardless it shows that people are willing to spend for a premium gaming experience more than ever before.
10. Finally pricing of both ps5 and xbox series X/S
The Xbox series X is priced at 49999 whereas series S is priced at 34999. The series X price is as expected in the country after all the gst and other import taxes but series S pricing is a bit disappointing. If it were in the 30k range it would have been very enticing given it is impossible to build a pc with its specs in the same budget.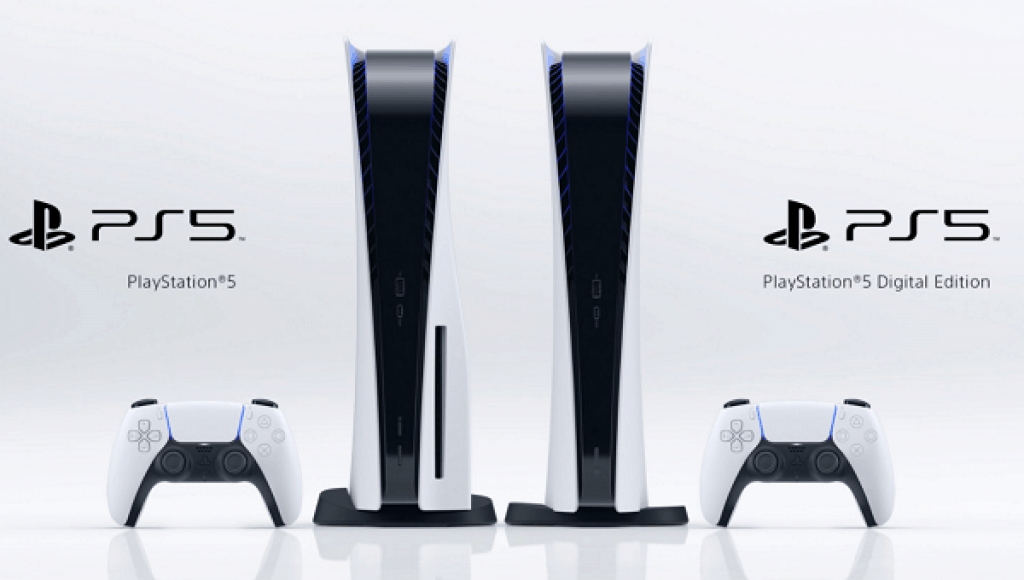 The ps5 disc version is also rumored to be costing the same as series X whereas the discless version will likely be for 40000. Another thing to note is the fact that ps5 all digital version has the same specs of its disc counterpart whereas Xbox series S has less graphical horsepower, less ram and storage.
For someone who doesn't want to spend lakhs on a pc for the 4k experience the new consoles are a great buy. The effect of digital retail is that discount on games run deeper than ever before even if prices for individual games are still high.
Also Read : 10 Best Mechanical Gaming Keyboards Under Rs. 10,000
So, there you go from quality of life upgrades to consoles coming closer to high end PCs spec wise on a fraction of cost, there is a lot to unfold in the coming months if you're looking for a no hassle couch gaming session. We hope that the above points would help you decide in what new tech to spend your money on.
Written By Rahul Singh : Twitter
---
Also Read:
10 Best Gaming Headphones Under Rs 2000
10 Best Laptops Under Rs. 35,000