Recently updated on November 20th, 2023 at 09:44 am
Sony MDR XB55AP are a very popular earphone in India that almost everyone must have come across while selecting one for themselves. But is it worth the hype? Let's find out.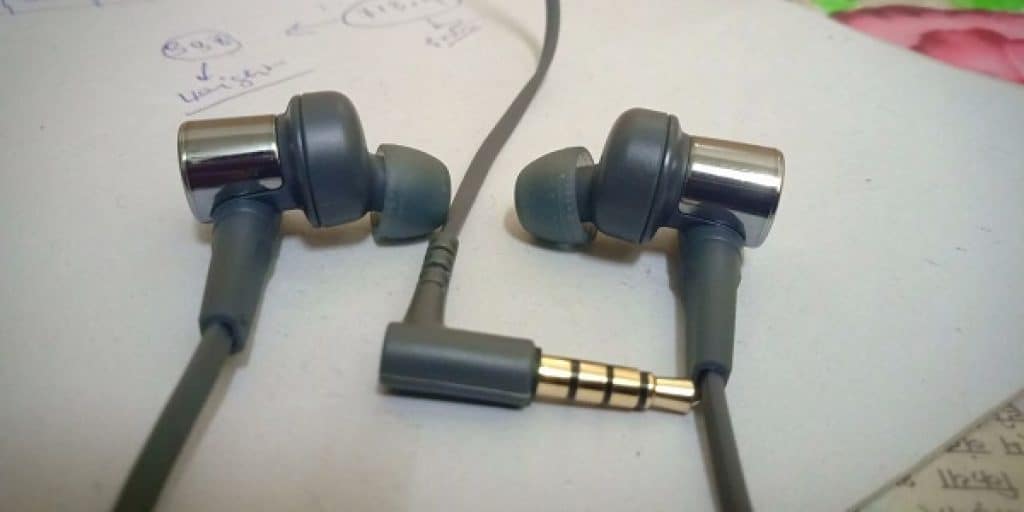 Packaging
The earphones come in a nice box that advertises extra bass very boldly. At the back of the box you can see the one year warranty sticker that says for itself. Aside from this the box displays it's features. Inside the box the earphones are fit in perfectly in the plastic card so that they don't come rattling in the box to you.
Other than this the box includes user manual and extra ear tips of four different sizes.The ones in the picture don't show all the ear tips that came inside as I misplaced some and the transparent ones are from the local market.So the ear tips are black,white or blue depending on the colour you buy and have 4 different sizes the extra small,the small,a medium and the large ones.So you shouldn't worry about getting the perfect fit due to the ear tips as they have these sizes to make sure everyone gets their perfect fit.
Apart from this,there is a earphone carrying bag for keeping these earphones while traveling.And keep in mind this pouch is going to be black irrespective of the colour of these earphones you buy.
And that's all the box has in it. All together the unboxing experience is good and neither very well and nor poor but simply good and you won't be disappointed.
Also Read : Best Earphones Under Rs 1000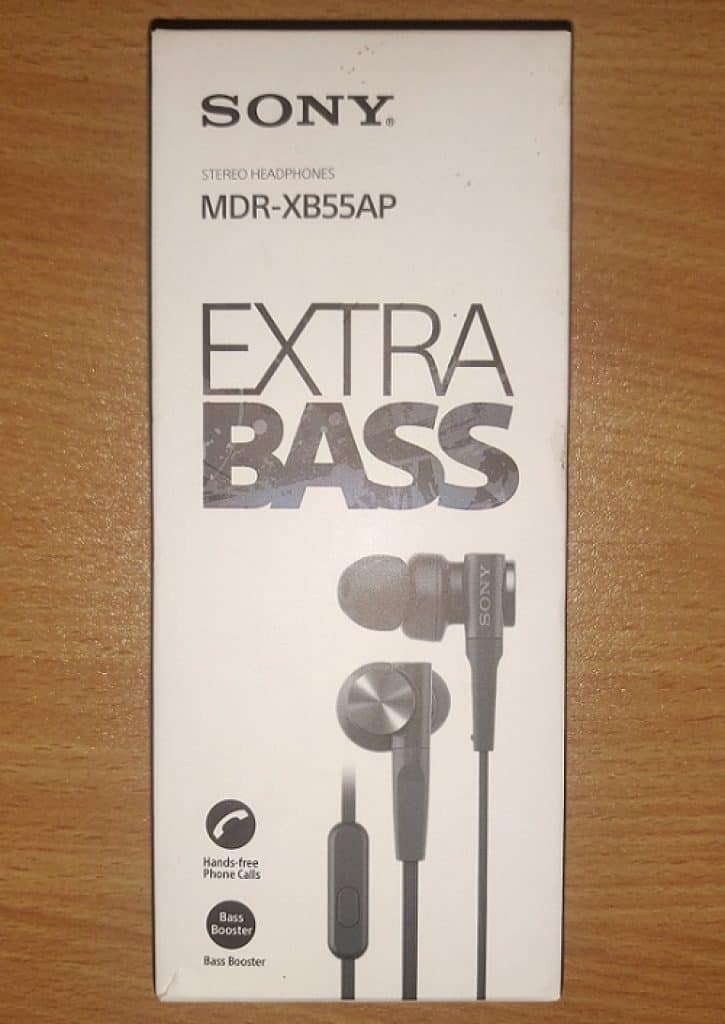 Build Quality
Coming to the build quality,the earphones are made of pretty good quality and unlike the budget earphones that have poor cable quality which reduces their durability this earphone has very good cable quality that will last long and you won't be disappointed with the quality this cable uses.
The soft black carrying case is also of good quality and it is after all a plus to have rather not.
The ear tips also are nice rubber ones and I know that it's not supposed to be appreciated but after you experience a cheap ear tip yourself you'll understand what I mean.
The earphones use a combination of plastic and metal that don't feel cheap either and increases their durability as the ones that are made of plastic only won't stand as long as this one.
Overall, the earphones and the portable bag are really well built and they don't feel cheap at all.
The earphones justify their build quality for the price they charge.
Also Read : Best Earphones Under Rs 500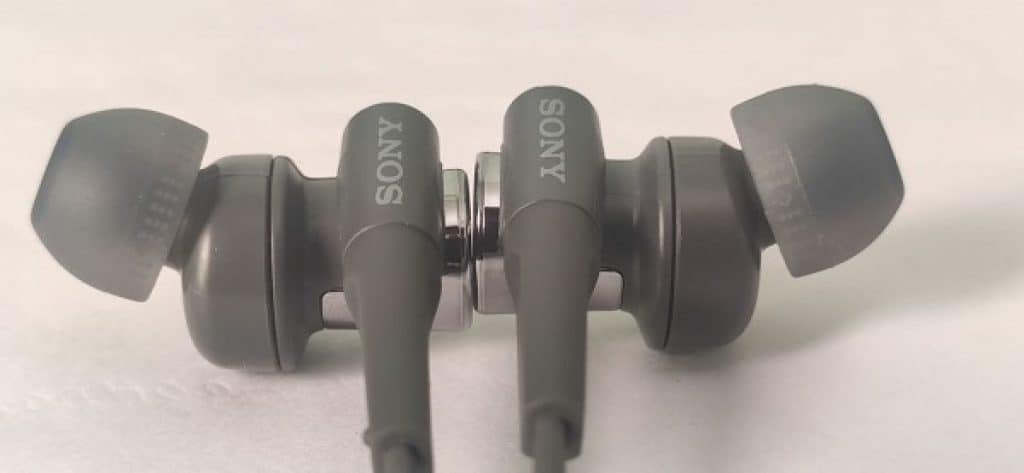 Design and Looks
So talking about the looks, irrespective of what color you choose for yourself the look will simply satisfy you as the earphones look very pretty when put on and they do not look a lot like traditional earphones but look very elegant and suits everyone. The design is made so good that whether you are the one who likes office like look or funky unique looks you will love the way these look.
The design doesn't just make it aesthetically pleasing but it also contributes to functionality like the design makes sure that it fits and doesn't hurt your ears if worn for long hours like the others that do have that weird design that starts to hurt the ears even after wearing just for about 20 minutes.
Combining all of that the design and looks will not make you upset about them in any manner.
Also Read : Best Earphones Under Rs. 2000 in India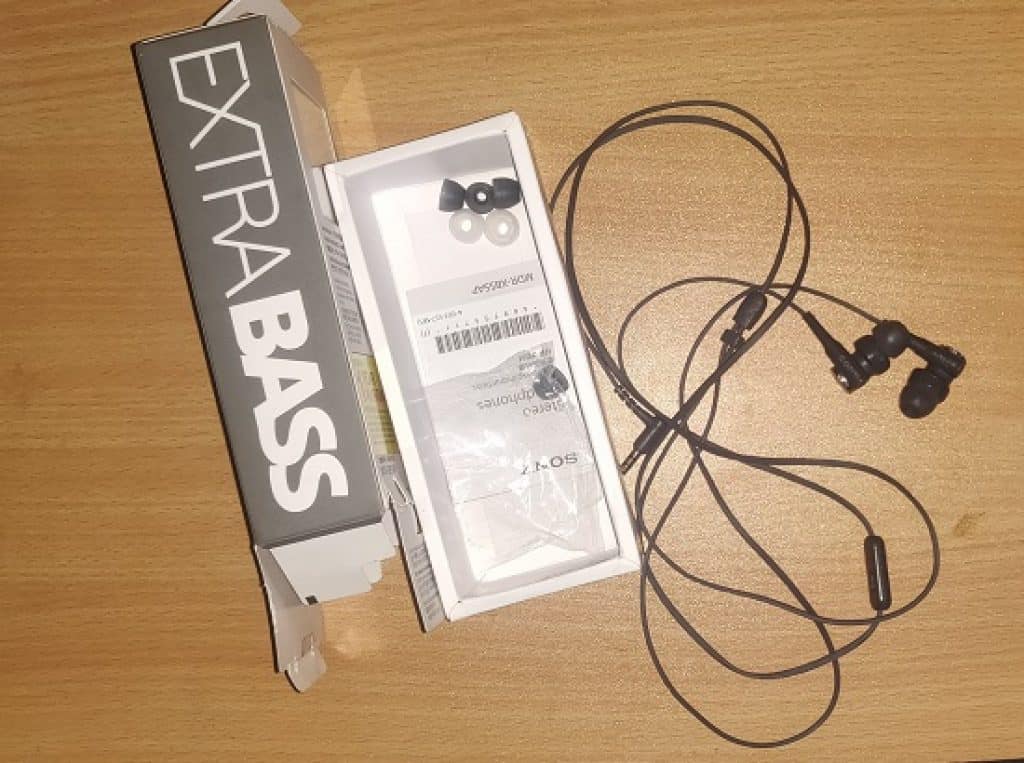 Comfort
As said earlier the design and ear tips combine together to make sure you have a snug fit and hurtless design to listen to your music for long sessions.
The four different sized ear tips play a very important role because you have to make sure that you get the perfect fit depending on your preferred size as the wrong pair of ear tips will affect your listening experience in a negative way and you will make your opinions and judgement without listening to its true potential.
So there are four different sized ear tips and you should make sure to have the best for you to get the perfect seal as that affects your experience.
Other than that the comfort is really done well for the price and it does justice with what it offers.
Also Read : Best Gaming Headphones Under Rs 2000 in India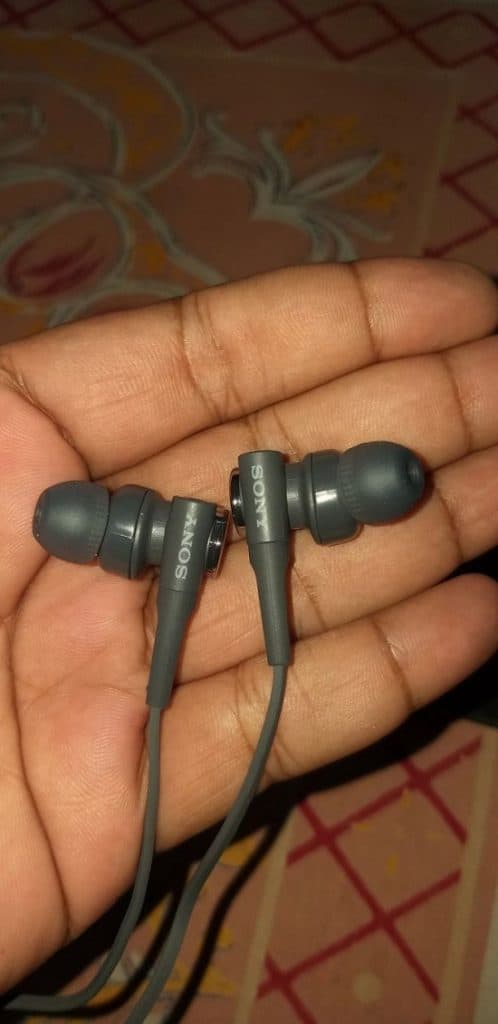 Features And Specifications
The earphones main highlight comprise of its XB I mean the extra bass which is advertised and emphasized to be shown by the company.Other than this the earphones are wired and in-ear type of earphone.The earphones only work with a 3.5mm audio jack so if your smart phone or the device you are planning to use this for doesn't has a 3.5mm audio jack then you will need a converter to convert it to fit the jack you need like the 3.5mm to type c converter for majority of smartphones today.
The earphones feature a Y type design of the cable with a in – line mic and the cable itself is a 1.2 m Litz cable. The included in line mic has a button which can be used to pause and play tracks and manage calls and also to skip tracks when double pressed. So, yes the button is there for the ones that care for it. The mic is also nice you can easily recommend this type of mic to anyone who want to take calls on it or want to use it for gaming purposes.
Another big highlight for the earphones is the 12nm driver unit that is dome type and remember the earphones are single driver unit based so all of what you hear will be coming through a single 12nm driver but it does what it's expected to do. The driver is 12nm neodymium drivers which are compact and highly sensitive.
Also, for the extra bass these earphones have powerful bass duct technology for specifically delivering extra bass.
Apart from this the cable is tangle free design and trust me I don't know how they do so but it's pretty much really tangle free and knot free.So if you fear purchasing wired earphones just because of the tangling cable then you shouldn't because these got you covered.
Also Read : 10 Best Gaming Headphones Under Rs. 5,000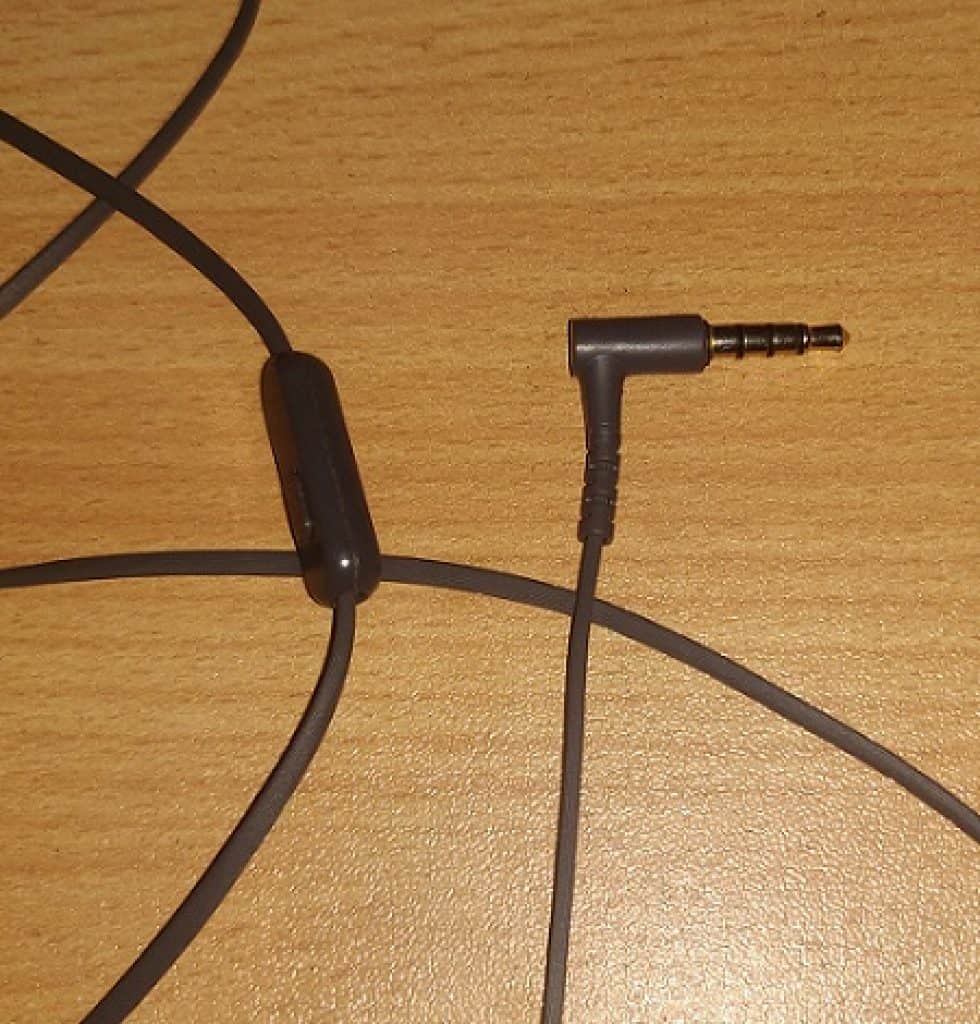 And the earphones are lightweight compared to others in the market as I have used the boat earphones and they are so heavy that they tend to fall out of ears and heavy earphones in general make the experience bad. While these are lightweight (weigh approximately under ten grams) relatively and won't feel heavy for anyone who cares about them being heavy weight.
The frequency response of these earphones is claimed to be from 4hz – 20000hz and I know that some people may believe that humans can only hear 20hz – 20000hz but trust me you can feel the bass lower than 20hz and this bass is natural compared to what some other earphones and headphones claim, extra bass at 20hz because they tune their products to make that 20hz sound louder but they can't go as low as 4hz.You'll surely understand this once you hear lower than 20hz frequency response.
The impedance of these earphones is 12 ohms and you won't need any headphone dac or anything to use them.You can easily use them to their full potential even with your smartphone or any other device you plan to use these on.
So, those were the features and specifications of these earphones and they too do what's pretty fair to be done at this price.
Also Read : Best Gaming Laptops Under Rs 50,000
Sound Quality
Coming to what some viewers will focus mainly on, the sound quality.These earphones sound very very good and I mean it.For the price,these earphones have great bass,crisp and detailed highs and not underpowered mids.They shine very beautifully and are a delight for your ears at this price range.After getting the perfect fitting ear tip you will experience an immersive deep thumping bass that feels responsive and powerful sub bass that give you that rolling trunks feel in your ears.
Some people complain about the bass being low and not satisfying while others law it's a bass house but I have come to this conclusion that yes there is plenty of joyful bass to be enjoyed but you should first remember the price you are paying for these before you complain.
Other than that, these earphones are not meant to be those studio monitoring or audiophiles like and yes they aren't that if you think you will get that. These are just meant to produce some sound that will make you experience immersive bumping fun music that anyone will like.
Here's a important point to look at, if you are the one who loves loud music and when I mention I mean pretty loud then you will love these for sure but if you are someone who listens to normal volumes and loud listening hurts you then you may have to listen these with low volumes about 50-60%.Overall, the extra room for volume level is always a plus to have as when you're watching or listening some media that is relatively quiet then it helps and trust me this do happen frequently that you struggle with some quiet dialogues and scenes where these will help you.
For gaming purposes these serve great. I know people in India play a lot of online multiplayer games these days and these serve really well. You will be able to locate your enemies and hear clearly every detail in it. And not forgetting about the mic which will benefit you with clear voice to be sent. So if you're buying these for gaming it is a great pick.
Overall the sound is great for the price you pay and these do not let you fail and won't disappoint you with what it delivers.
Also Read : Best Earphones Under Rs 1500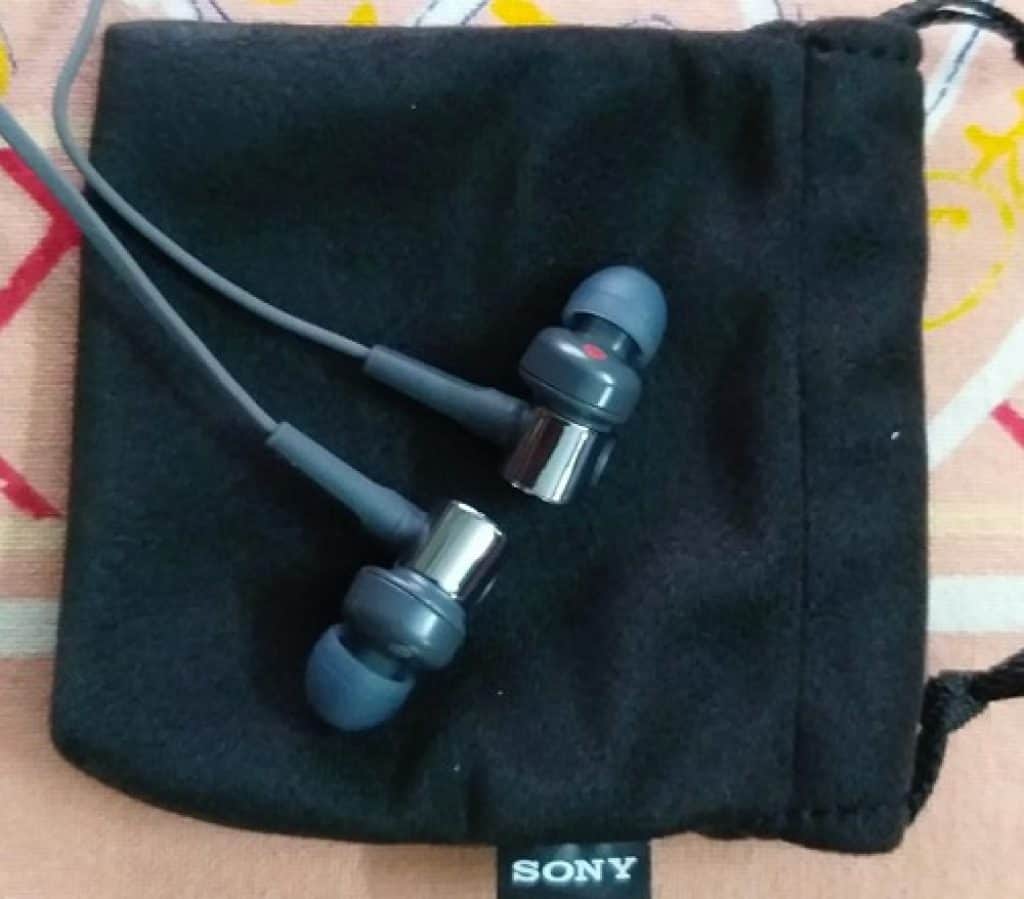 Pricing
2490 INR MRP but you can find it easily as low as 1.9k on specific deals in the Amazon sale seasons.
Colour
These earphones come in three different colours the blue, black and white.Prices may vary according to the colour you choose.
Value
Considering even the maximum selling price of two thousand four hundred and ninety rupees including all taxes it still is a hundred percent worth it pick as it delivers a lot for what you are paying and you won't regret anything about these earphones.
Cons
The only cons are that the max volume can be harmful for some but you can always turn it down and this shows that at this point I am nitpicking.
Also I found some people complaining about harsh treble out of these earphones but I did not notice any of this.
And yes you should not lay down with these inside your ears because when you will rest your head with one side of it the earphones will press in and hurt your ears externally and that will discomfort you.
Other than this it's all good.
So if you have come to this end then you know the best knowledge of this earphone and now you can finally decide whether you need this or not and is it overpriced or underrated.

Rs.

2,385

Rs. 2,490
3 new from Rs. 2,385
in stock

Thankyou for your precious time.
Written By : Hitesh Verma
I am a pc gaming and sound enthusiast for years and it excites me to be up to date with these markets.
---
Also Read :

Best Bluetooth Earphones Under 2000

Wireless Earphones Under Rs. 1000

Wired Earphones Under Rs. 2000 in India