Recently updated on August 20th, 2023 at 02:16 pm
Let's turn back time to 2019. The budget wireless headphones or as I call it the sub 2000 rupee segment didn't have a lot of good options. We were getting some decent offerings but nothing that I thought would truly provide a satisfying experience. That's when we got to hear about Sony WI C200. These instantly caught my eyes because of their minimal design and a massive writing on the box claiming that it can provide 15 hours of backup. And I bought it then and there for 1800 rupees.
I purchased them last October and now they have completed their one year journey so let's talk how they have stood the test of time and are they still a good option?
| Aspect | Details |
| --- | --- |
| Model | Sony WI C200 |
| Price (2019) | 1800 INR |
| Design | Neckband style with two pills connected by flat cable. USB Type-C port for charging. Lightweight and comfortable plastic build. |
| Controls | Power button (multi-functional), volume buttons, microphone. Double tap power button for Google Assistant or Siri. |
| Earbuds | Small, comfortable fit. Comes with 3 different size silicone ear tips. Magnets to attach earbuds. Not splash or waterproof certified. |
| Sound Quality | Crisp mids, vocals, and lows. Bass is underwhelming but not bad. Audio doesn't get very loud to avoid cracking. No equalizer app. |
| Call Quality | Good call quality, clear audio. Sometimes requires speaking louder. Occasional call disconnections. |
| Connectivity | Bluetooth 5.0. Simple pairing process. Limited Bluetooth range and poor connection quality in some scenarios. |
| Battery Life | Claimed 15 hours playback on full charge. Achieved around 10-11 hours with continuous use. 1 hour playback for 10-minute charge. Charges in about 2 hours. |
| Price (2023) | Around 1600 INR (Amazon current price) |
| Recommendation | Suggests considering OnePlus Bullets Z for better audio experience and additional features at similar price. |
Also Read : Best Earphones Under Rs 1000 in India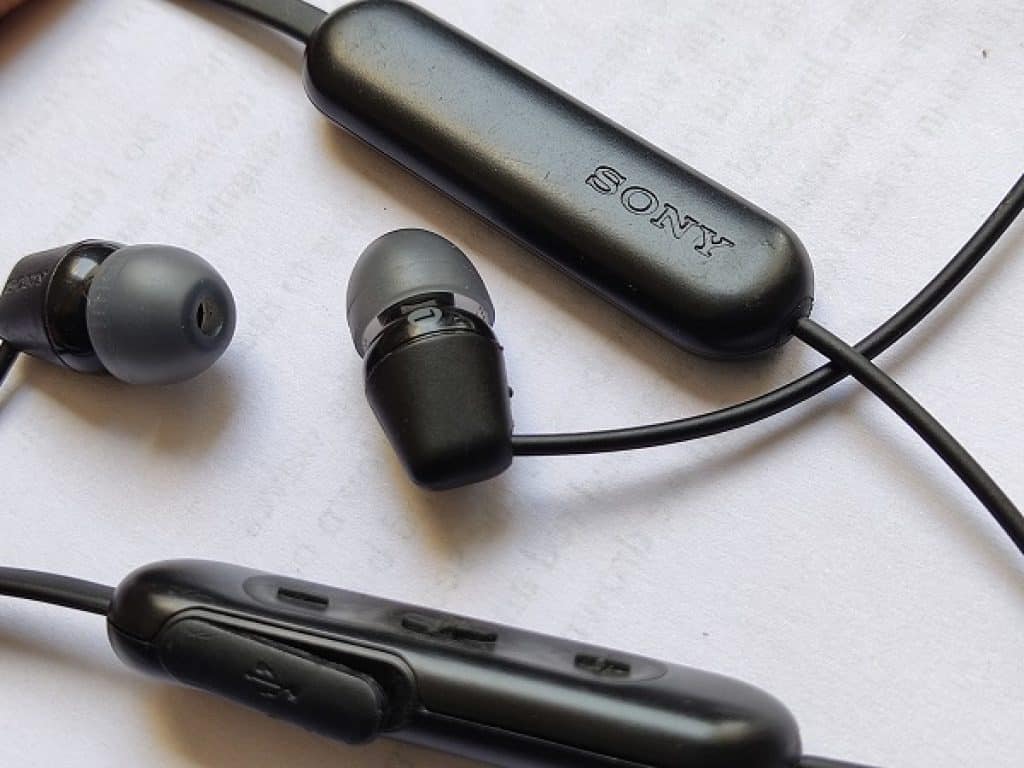 Design and Build
The C200 are built like your any neck band style headphones. They come with two pills on both sides attached by a thick, flat cable connecting them which is supposed to be resting on your neck while the wire coming out of each pill leading to the earbud is tangle free although a really cheap looking wire which I was constantly afraid might break easily.
The right pill is the home to the power button in middle and volume up and down buttons and the microphone. The power button acts as a multi functional button as you can use it play or pause music, pick up or receive calls or turn off the headphones. You can even double tap the power button to turn on Google Assistant or Siri. The buttons feel soft to press and kind if mushy. Sometimes you would press hard or keep pressing again not knowing you have pressed it already. The right pill also houses the USB type C port for charging which honestly is a rare sight and a neat edition to these budget earphones. Sony did a great job by going with type C instead of the usual micro-USB which is still the norm with most budget headphones even in 2020. The left pill on the other hand is just blank with nothing on it and seems to only house the battery. Both pills are made of soft touch black plastic which makes these headphones really light and comfortable. The plastic seems cheap but after taking many falls I haven't managed to break them.
The earbuds themselves are small and will easily and comfortably fit in any ear. Again made from black plastic with Sony branding etched into both of the earbuds. To get that perfect fit the earbuds come with 3 different size silicone ear tips which I highly recommend you to go with the right one as these although sit comfortably but can come out easily during workouts. Both earbuds can attach to each other with magnets to prevent them getting tangled but these magnets are not that great. And other than just keeping the earbuds together they don't serve any other purpose like playin or pausing the music. Which is a feature I would love to have. Other than that these headphones don't come with any splash or waterproof certification but they have stood rain, sweat and sprays in my one year of using them. That being said I wouldn't recommend using them while taking a bath or swimming.
Also Read : Best Earphones Under 500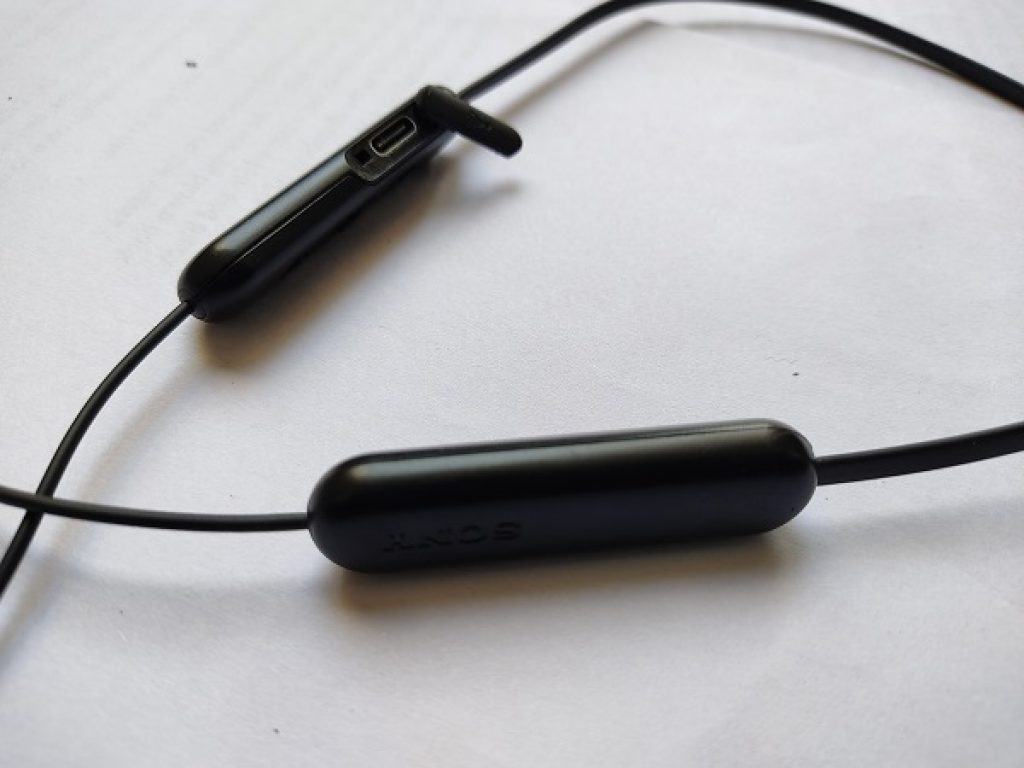 Sound Quality
I had a lot of expectations from the C200 when it comes to sound given they come from Sony which made their name in the audio industry with the Walkman and a series of great home audio solutions and amazing headphones that are praised by the audiophiles. And I wouldn't say I was disappointed but certainly not satisfied. See the mids, the vocals and the lows are crisp and clear. No issues there in fact one wouldn't complain about them at all. The instruments get mixed together creating a mushy experience with certain songs. But the bass and well I guess the bass seems to be the weaker point of most of these budget headphones. It's not bad by all means, most bass oriented headphones out there even wired one's would give you an exaggerated bass while these give you a nice but an underwhelming bass. It has the thump but lacks the punch so don't buy them if you're looking for bass heavy headphones. One thing I noticed is that they don't get very loud and I often kept pushing the volume up button just for it to do nothing. Which might be intentional because on louder volumes the audio starts cracking. This was definitely something I wasn't expecting. There is no companion equalizer app or any way to tweak the audio to improve the experience.
The call quality on the C200 is great. You can clearly hear the person on the other hand and so can they thanks to that microphone on the right pill but I would recommend speaking a little louder than usual because sometimes the person on the other side couldn't catch what I was trying to say. An alternative could be to put the right pill close to your mouth while talking to fix that issue. There are also times when the call would automatically disconnect but they are very rare occurrences.
Also Read : 10 Best Bluetooth Earphones Under 2000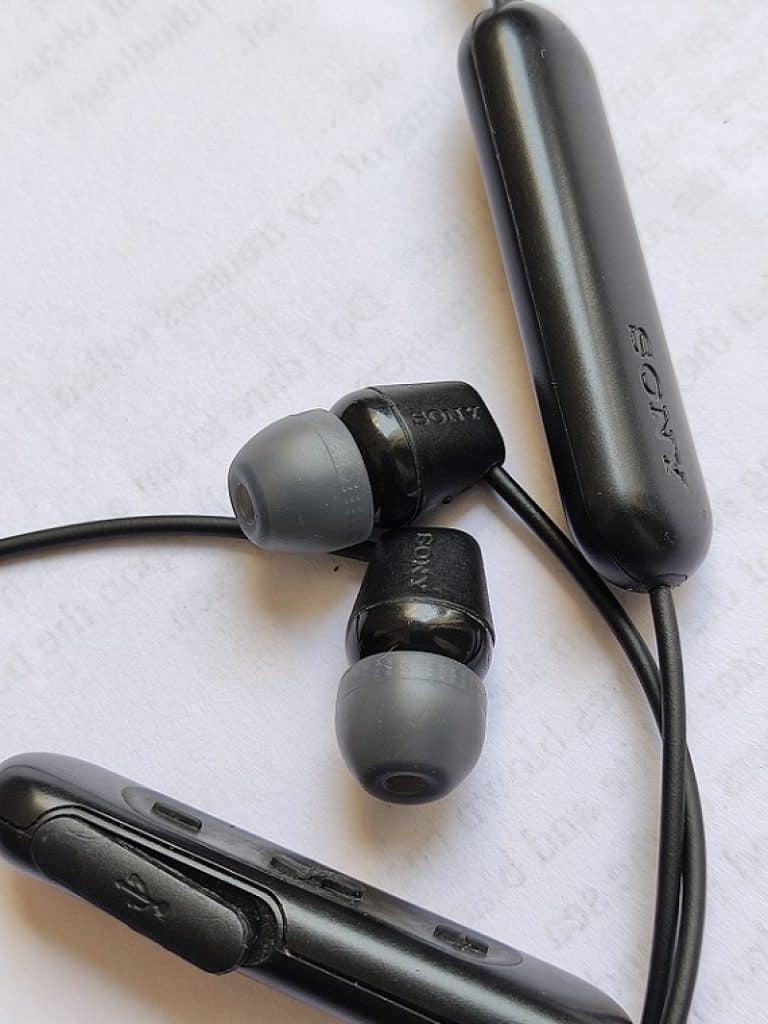 Connectivity
Connecting the headphones with the phone is quite simple and easy. Just hold the power button to turn on the headphones and then look up for bluetooth devices in your mobile phone. After that, the bluetooth headphones will easily connect to your phone whenever you turn them on.
The C200 comes with Bluetooth 5.0 and they should provide the standard bluetooth 5.0 range of 10 meters which we've seen in other headphones with bluetooth 5.0 but this is an actual problem with the C200. The range is really not that good in fact if you have your phone in your pocket and have the C200 on you, while jogging or doing chores you might experience the poor connection. Just going to another room results in interruption of the connection and basically requires you to stay close to your phone while using the C200. On some occasions the headphones would just completely disconnect with the phone when I went to another room. I never faced this issue and this poor connection with any other wireless headphones.
Also Read : Best Wireless Earphones Under 1000
Battery life
How much mah these headphones come with is not disclosed by Sony but they claim 15 hours of playback on full charge and 1 hour of playback for 10 minute charge. This is something they boldly advertise on the box of the C200 and honestly it is one of it's strongest points. I have used them thoroughly and although I never managed to get that 15 hours of playback Sony claims, I did get a 10 to 11 hour playback with continuous use which consisted of taking multiple calls, hours of listening to music and binge watching. The same can be said for the 1 hour of playback in 10 minutes of charge claim, how much playback you can get depends totally on your use. The battery life was surprising as I don't take the bold claims from the brand at face value.
You can fully charge them and take them on a trip and given they come with type C, you wouldn't need to carry multiple cables or dongles. It takes about 2 hours for them to completely charge. There is a small red led indicator on the right pill which will light up when the device is charging. No issues with charging at all and didn't face any battery life problems. Even after a year of usage, I still get that consistent 8-9 hours of battery life.
Also Read : Best Earphones Under 2000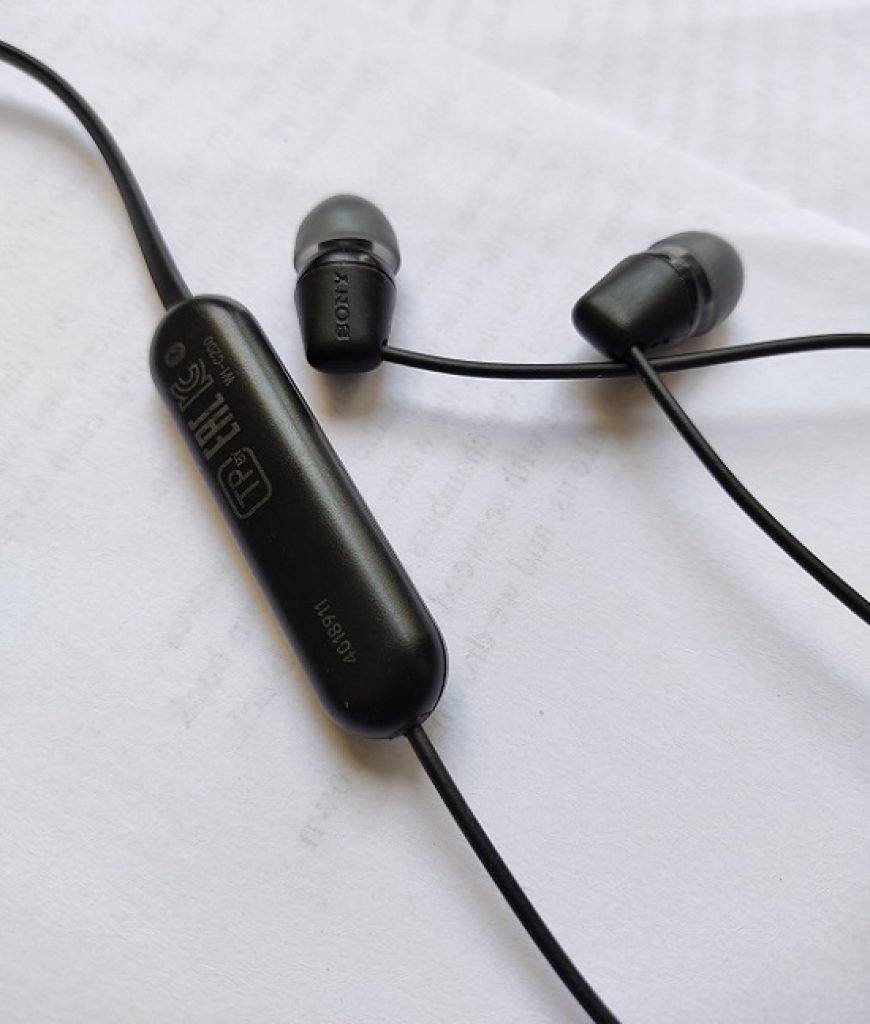 Overall
Sony WI C200 are a no nonsense straight forward wireless budget headphones which deliver what they intend to do. Provide you a wireless audio experience at a budget. You don't get any gimmicks or no latency modes or equalizer app.
The audio is nice to say the least and and the battery life is amazing but now at the price of 1600 which they are being offered at currently on Amazon, I would suggest going with Oneplus bullets Z which offer certain gimmicks that people might enjoy and a better audio experience. You wouldn't regret purchasing them as they have stood the test of time which is by far the best thing I can say for any device today.
---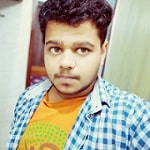 This Review is Written By Anshuman Jain
I'm a college student pursuing computer science and indulge myself in tech and video games. I'm great at nitpicking and pointing out even the smallest flaws.


Also Read :
10 Best Wireless Earphones Under Rs 3000
Wireless Headphones Under INR 2000
​​​​In Ear (IEM) Headphones Under Rs.1500
Gaming Headphones Under Rs 2000 in India