Data is the lifeline of this modern world and everyone needs a lot of space to store them all. With the increase in the number of devices that people use, the data generated by them has also sky-rocketed, like the images clicked on your smartphone. They all need a lot of space and pendrives give you a perfect solution for this.
They are compact and can store hundreds or thousands of photos or other files that you might want to carry along all the time. For a price of around Rs. 500, you can get some of the best pendrives available in the market with ample storage space.
Top 10 Best Budget 16 GB Pendrives Under Rs. 500
Here is the list of the top 10 best budget pendrives.
1. SanDisk Cruzer Blade
The Only 32 GB Pendrive in list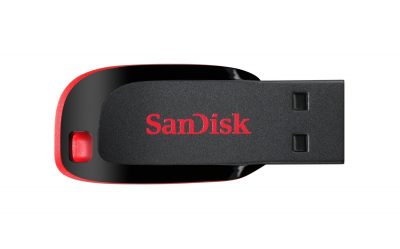 1) There is a reason why this pendrive is the most popular one in the market. For the storage size and convenience, it offers 32 GB while price is much lower than other similar products.
2) It is made out of plastic, that means there will be no heating and its body is completely shock-proof.
3) The Cruzer Blade is tiny and doesn't have any cap so there is no chance of losing it.
4) The USB 2.0 standard supported by this pendrive offers some decent transfer rates.
Check Price : Amazon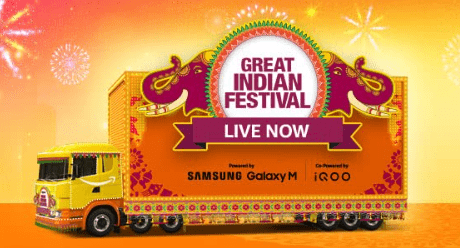 ---
Also Read :

10 Best Portable External SSDs
2. SanDisk Ultra
16GB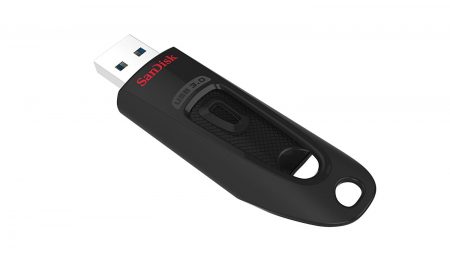 1) Second in this list is another product from SanDisk that happens to be one of the most popular companies for such electronic products.
2) As the name suggests, the Ultra pendrive offers faster transfer speeds being compatible with USB 3.0 standard.
3) It is 4 times faster than the USB 2.0 pendrives and offers a speed of up to 100MB/s.
4) But for this price , you will get a storage capacity of 16GB. This is a newer gen product from the company and has a retractable design for added ease.
5) The company also gives you an option to encrypt your important data using the inbuilt software.
Check Price : Amazon
---
3. Sony Microvault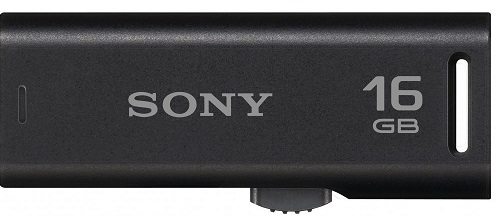 1) If you didn't know, Sony also makes a bunch of quality storage products and pendrives are one of them.
2) This is a 16GB pendrive from Sony that comes with support for USB 2.0. Being a Sony product, you can expect a top-notch build quality and convenience.
3) The Sony Microvault is a retractable pendrive with a push button on the side. Apart from offering decent transfer speeds, the pendrive weighs close to nothing.
4) Higher capacity variants of this PD are also available. This 16GB pendrive from Sony can be purchased online.
Check Price : Amazon
---
4. SanDisk Cruzer Blade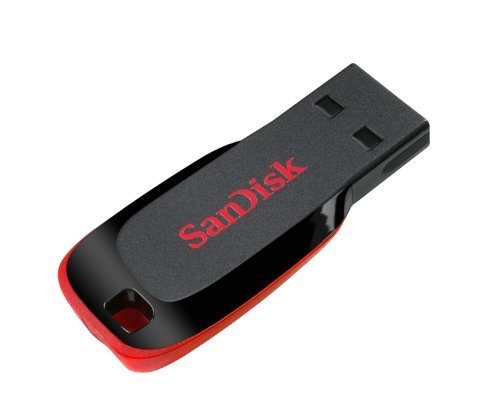 1) For the people who don't want too much of storage space can go for the 16GB variant of the pendrive we mentioned on the top.
2) This is exactly the same pendrive but with just lesser storage space. Not everyone wants to carry heavy files along with them and for them, this pendrive should be more than enough.
3) It is available for around Rs. 450 and can also get for a lower price if you are lucky enough to catch those online deals.
4) SanDisk is also offering a warranty of 5 years on this product. And you must know that people seem to just love this pendrive.
Check Price : Amazon
---
5. HP v236w

1) It is hard to go wrong with a company that is one of the largest PC makers in the world.
2) HP v236w caters that market segment that wants nothing below a premium product. This pendrive is made out of high-quality metal that is really good to feel in hand.
3) The one we've mentioned here is a 16GB variant of the pendrive that offers transfer speeds based on the USB 2.0 standard.
4) This is waterproof product and the company assures that the pendrive will work with Android phones as OTG.
Check Price : Amazon
---
6. Toshiba U202W0160A4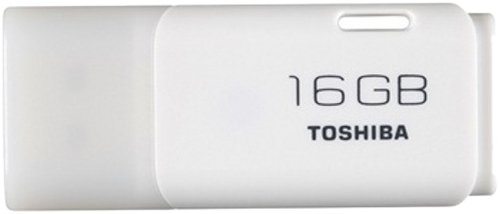 1) For a similar budget, you can also get a 16GB pendrive from Toshiba, which would give you ample storage for all your files.
2) The company has made the pendrive with a white finish and also has a cap to cover the pendrive. It comes with 2 years of warranty.
3) Just like most of the products in this range, you'll get USB 2.0 interface for a fairly good transfer speed.
4) And in case you plan to use this Toshiba pendrive with your Android phone, you can do that as well as OTG is also supported.
Check Price : Amazon
---
7. Sony Microvault Tiny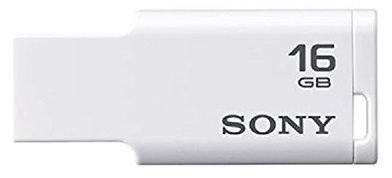 1) This pendrive from Sony is the compact version of the Microvault we had mentioned earlier. The pendrive comes with a smaller design and you will get a white finish with this product.
2) It has a cap-less design for added peace of mind. This tiny pendrive can fit anywhere in your bag or wallet.
3) Sony has given an LED indicator light on this pendrive that blinks when the pendrive is being used.
4) The pendrive supports USB 2.0 interface and can be used with your existing USB ports.
5) Sony File Rescue software can also be downloaded to backup all your files.
Check Price : Amazon
---
8. Kingston DataTraveler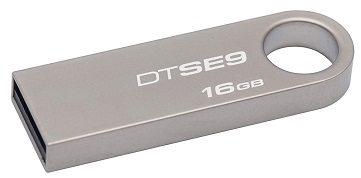 1) The people who consider an even more compact pendrive, then Kingston has a perfect solution for them.
2) DataTraveler is made completely out of metal and has a single piece design without any caps or whatsoever.
3) The best part is that the pendrive doesn't cost as much as other similar products and is available for around Rs. 399.
4) A capacity of 16GB is quite enough for most of your files and the company is also giving a warranty of 5 years for your peace of mind.
6) The end of the pendrive has a ring to tuck it with your keychain to keep it with you always.
Check Price : Amazon
---
9. HP v152w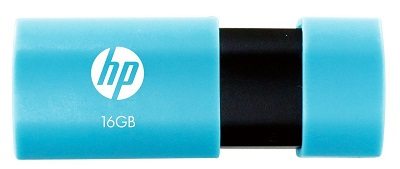 1) This is an interesting pendrive from HP mainly because of its design. The pendrive is quite quirky to look at for its retractable design that is made out of two-colour plastic.
2) As mentioned, the retractable design means there won't be any cap to care about losing. Plus, the pendrive is also very light and compact.
3) While the storage space is ample for daily tasks, HP has made a sturdy product in the form of this pendrive.
4) The company mentions that the pendrive will be compatible with all the computer types along with mobile devices including Android and iOS.
Check Price : Amazon
---
10. Sony USB 2.0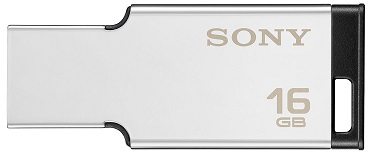 1) Sony, as a company, is known for its better-than-all products, be it smartphones or consumer electronics.
2) This pendrive is also in line with that and comes with a metal build for a sturdy look and design. The company has given a plastic portion on the back for a better grip and a hole to put a strap.
3) You will be able to transfer large files to this pendrive within minutes using the USB 2.0 standard this pendrive deploys.
4) The pendrive weighs just 9 grams and is quite compact to carry around. It is available on Amazon for this price.
Check Price : Amazon
---
Please comment below to add suggestions and which pendrive do you use ?
---
More In Ear Headphones
More Over Ear Earphones