YLG facial kit leaves you with a bright and rejuvenated face, ready for any occasion. Recently, I got my hands on a few YLG products, it is a renowned brand with over 60 salons, serving over 5,00,000 customers in Bangalore, Chennai and Hyderabad.
Therefore, trying their products out was a must for me.
This facial kit from YLG comes with a deep cleaning, healing, brightening and scar reduction effect.
Turmeric and Sandalwood are light for the skin and are suitable for any skin type, including gentle and sensitive skin. Plus everyone knows about their antiseptic and antibacterial properties, which help in fighting acne and scars.


So this YLG facial kits contains:
Turmeric Cleanser
Sandalwood Scrub
Turmeric Sandalwood Cream (for all skin types)
Turmeric Sandalwood Mask
Turmeric Toner
Sandalwood Moisturiser
They are filled with separate suitable ingredients for the purpose of better cleansing and giving you a brighter glow. Some of the wonderful components include essential oils, beeswax, Glycerine, Multi-Vitamin complex, Santalum Album extract, and Curcuma longa extract. I was amazed with the collection.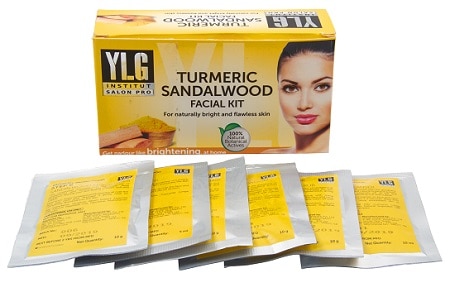 How's the Experience?
There are clear instructions for application of each individual product inside the pack, so that's a huge relief. I followed the steps; washed my face followed by applying the cleanser, massaging for 2 minutes and wiping it off with cotton.
Next step was to apply the scrub mixing with water and massaging gently for 3 mins, leaving it for 2 minutes and rinsing with water.
Further, applied the face cream and massaged my face for 15 minutes, this gave me a relaxed face. I wiped my face off with cotton, post the massage.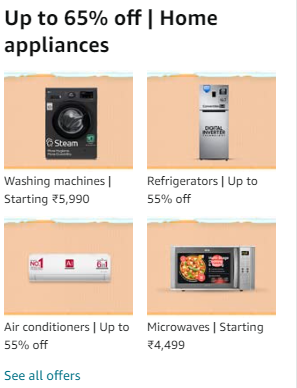 Fourth, applied the face pack, pro tip – use a face brush preferably, except for super sensitive areas like near your eyes and lips, leave to dry for 20 minutes and then wash it off. The result was a brightening face with flawless skin.
Conclusion
If you wish to get a salon like bright and glowing face at home, Turmeric & Sandalwood facial kit by YLG will come to your rescue.
Check out YLG products at – Amazon
Written By.

Shivani Goel

Shivani loves spicy food , travel and surprises
---
Also Read: