For Those Who Love The Feels !
Zebronics sent me Max Pro about a week ago and since then I have been using it non stop. Gaming keyboard is all about the feels you get while pressing the keys and this keyboard has really outdone it.
Compare Price : Amazon | Flipkart
Unboxing Zebronics Max Pro
Keycaps
Blue switches ( But from different brand ) are well known in gaming world and people love them for their tactile bump and audible click.
Max pro keyboard keys are double injected ,meaning that two layers of plastic were molded into each other resulting in a God Tier key which will never fade or chip off.
You can also adjust the brightness of LED lights in 6 levels and there are 5 LED speed modes.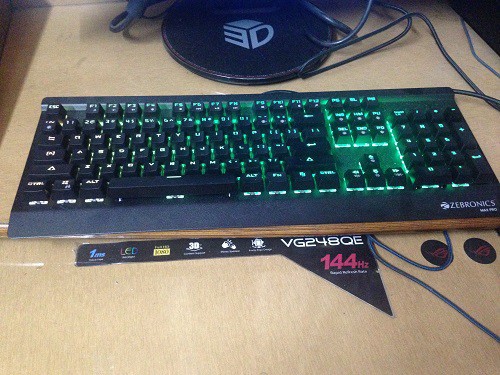 Braided USB Cable
The USB cable is crucial part for any gaming keyboard and most the brands ignore this component. Zebronics has taken extra care and made this cable of highest quality which is 1.8 m long.

Final Word
Gaming keyboards are expensive , with all the premium features like blue switches , RGB lights and metal built. It is hard to find a decent gaming keyboard under 5k range.
Zebronics has priced this keyboard at Rs. 3,999. Get it while the stock lasts.