Dogs are a man's best friend, there is definitely no doubt about it. So, shouldn't you take care of your dog and groom him/her properly?
Yes, if you want your dog to look and feel healthy then you need to invest in proper grooming products. And one of the most important things to choose is good shampoo so that your dog stays clean and hygienic.
Not sure which dog shampoo to choose? Don't worry, we have prepared this guide to help you select the best dog shampoo for your pooch. In this guide, you will read about a few important things to consider when selecting a dog shampoo and a list of the best dog shampoos available in India.
Things to Consider When Choosing a Dog Shampoo
Make sure that you consider the below factors when you are selecting a good dog shampoo for your playmate.
Consider the Skin Condition
One of the most important things to consider when looking for dog shampoo is the dog's skin condition. Some dogs can have a dry, itchy skin that would need a moisturizing shampoo to take care of it. So, you would need to look for ingredients like honey, aloe vera, cereal, etc. that will be soothing to the skin.
Dry skin could also mean that your puppy has sensitive skin so you would need to stay away from scented products as they can become irritating on the skin. On the other hand, if your pet has an itchy skin then you will need to find a shampoo that contains hydrocortisone.
Consider your Dog's Coat
The next important thing to consider when selecting a good dog shampoo is your dog's coat. Different dogs will have different kinds of coats, some will have a soft and shiny coat while others will have a rough and curly coat. So, you need to choose the shampoo that suits your pet's coat well.
If your dog has a white coat then you will need to buy a shampoo that suits the color of the coat. You will need a shampoo that contains whiteners or brighteners and is successfully able to improve your pup's coat shine while reducing the yellowing and the fading of coat color.
Select a Shampoo with a Suitable Odor
Another important factor to consider is the odor of your dog and if you wish to improve it. Yes, all canines have the dog smell but it can be bad in a few cases. So, you will need to purchase a deodorizing shampoo that will neutralize this smell and just leave a nice fragrant behind.
These types of shampoos get rid of the source of the bad odor and are perfect for dogs who end up in garbage cans or stinky areas frequently.
Also Read : Best Anime Movies
Select a Shampoo to Get Rid of Ticks and Fleas
Good dog shampoo will not only get rid of the dirt and the bad odor on your dog but will also kill or repel ticks, fleas, and other such pests. There are active ingredients used in the shampoo that works for short durations and are effective only against pests that have already infested your dog. However, these shampoos won't work on the fleas and ticks that live in your dog's house or other places.
So, you would need to use other products as well and not just depend on the flea and tick killing/repelling shampoos.
1. Himalaya Erina-EP Tick and Flea Control Shampoo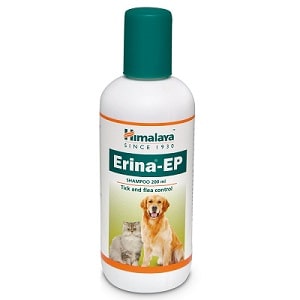 Erina EP shampoo from Himalaya is one of the top dog shampoos that is made up of natural actives that can efficiently take care of the ticks, fleas, and lice on your pets.
It contains natural extracts of vacha, sarapunkha, tailaparni and nimba, vacha has insecticidal properties to manage the external parasites.
This ecto-parasiticidal shampoo is also antimicrobial and antifungal so it helps in improving your dog's skin condition and reduces the chances of skin infection.
Also, this shampoo is soft and gentle on your pet's skin and coat so it leaves behind a smooth and clean coat.
Plus, the shampoo is pH balanced and even gets rid of the bad odor in your pets, leaving them with a nice and fresh smell.
Overall, this is an effective and affordable dog shampoo to get rid of the external parasites such as ticks and fleas.
2. Wahl 820004 Oatmeal Shampoo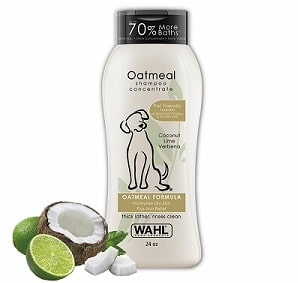 Another popular dog shampoo, Wahl 820004 Oatmeal shampoo works wonders on itchy dog skin and makes your dog's skin healthy and smooth. This shampoo uses an oatmeal formula that moisturizers your pet's skin and soothes the itchy skin and coat.
Apart from oatmeal, the shampoo consists of other natural ingredients like lime, coconut, aloe, and lemon verbena that soothes the dry and irritated skin and ensures a healthy coat with less shedding.
Also Read : 25 Best TV Series To Binge Watch Right Now
Although this is a slightly expensive shampoo, it produces thick lather so you only need a few drops of shampoo to give your dog a thorough, clean bath. So, if you are looking for a good shampoo for dry, itchy, and irritated skin that is free of harmful chemicals then Wahl Oatmeal Shampoo is the perfect product for you.
3. Dogz & Dudez Dog Shampoo Anti Tick & Flea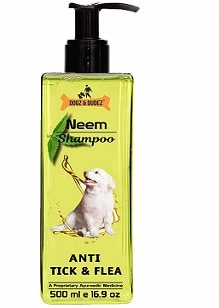 If you are tired of the fleas and ticks infesting your dog's skin and coat then Dogz and Dudez Anti Tick and Flea Shampoo is the ideal solution for you. This natural dog shampoo uses plant-based ingredients like lemongrass and neem that cleans the skin and the coat and is gentle on the dry, itchy, and irritated skin.
Plus, it moisturizes the skin and strongly protects and repels ticks, fleas, and other parasites. Another great thing about this dog shampoo is that because it uses only natural ingredients and no chemicals, it is lightweight and watery in texture and is easy to clean off.
Most importantly, this is a 100% vegan and cruelty-free product so you don't have to feel guilty while using it.
4. Wahl 820000 4-in-1 Shampoo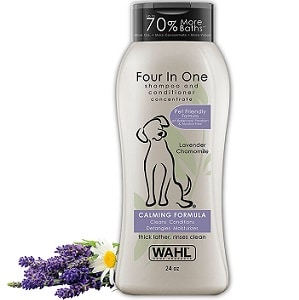 Another top dog shampoo by Wahl, this 4-in-1 shampoo can really clean your dog's skin and coat and produces thick lather in a small amount of shampoo. As a result, it easily covers more areas of your dog's skin and adds a luster to the dog coat.
With its 4-in-1 calming formula, you are not only able to clean the coat but even condition, detangle, and moisturize the coat.
Also Read : 53 Best Anime You Should Watch Before You Die
So, your dog feels calm and relaxed when you are giving him a bath and makes them smell good too. Also, since this formula uses plant-based ingredients like lavender and chamomile and contains no parabens, it is perfectly safe for use on your dog's skin and coat.
5. Boltz Dog Shampoo for Healthy Shiny Coat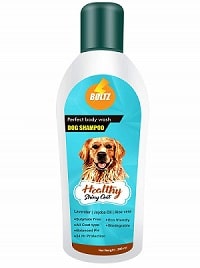 One of the best dog shampoos for making your dog's coat clean and moisturizing, Boltz Dog Shampoo is made up of natural ingredients like aloe vera, lavender, jojoba oil, etc. to make your dog's coat clean and healthy.
The aloe vera has antibacterial properties so it gets rid of dandruff and dryness in combination with the natural lavender and even gives a mild fragrance to the coat. Jojoba oil moisturizes your dog's coat, reducing hair loss and improving hair thickness on the coat.
This shampoo is pH balanced and even manages the itchy skin while protecting it from ticks and fleas. It also helps in brightening and nourishing of the coat and contains no sulfates, parabens, etc. so it is safe to use as well.
6. Himalaya Erina Coat Cleanser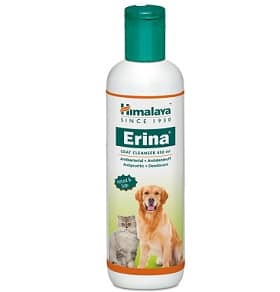 If you are looking for a dog shampoo to clean the coat of your pets then Himalaya Erina Coat Cleanser is the perfect product for you.
This dog shampoo prevents dandruff on your dog's coat and skin and even gets rid of the dirt and dust to give your dog a shiny coat. It contains natural ingredients like nimba, which is antimicrobial, and dill oil, which is antipruritic.
Also Read : 24 Amazing Movies That You Probably Haven't Seen Yet
These natural ingredients help in maintaining good skin hygiene and even reduce the dryness and itchiness on the skin. As a result, this shampoo is pretty amazing in making your pet's coat soft and lustrous and the deodorizing properties make your pet smell clean and fresh too.
7. Choostix Dog Shampoo Tick and Flea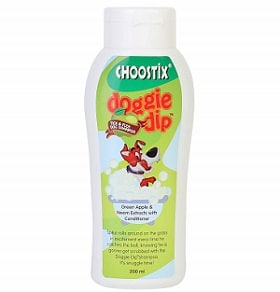 Another natural dog shampoo that is inexpensive and effective in killing and repelling ticks and fleas is the Choostix Dog Shampoo. Choostix is a trusted and safe brand for pet products and the dog shampoo not only acts as a cleaner and protects from parasites but also acts as a conditioner for a healthy and shiny coat.
This dog shampoo contains natural extracts like neem, green apple, and aloe vera.
Neem and green apple take care of the ticks, fleas, and parasites on your dog's skin and coat whereas the aloe vera extracts are effective in treating insect bites, wounds, managing allergic reactions and maintain healthy skin. And the conditioner in the shampoo makes your pet's coat soft, shiny, and tangle-free.
8. Captain Zack – Barking Up The Tea Tree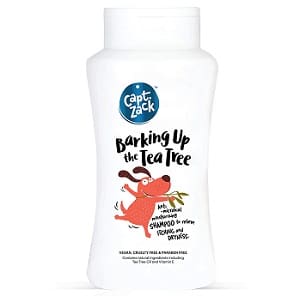 Captain Zack Barking Up the Tea Tree is a great shampoo that features antifungal, antimicrobial and antiseptic properties. It consists of natural actives and essential oils like tea tree oil and Vitamin E oil.
The tea tree oil is effective in soothing itchy and dry skin and coat, reducing irritation and inflammation, and is a great parasite and insect repellant.
Also Read : 27 Best Light Novels That You Can't Put Down
And Vitamin E oil reduces the flakiness on the skin by improving the dry and itchy skin areas and gives a healthy, glossy coat to your dog. This vegan shampoo is cruelty-free and paraben-free and is pH neutralized for dogs, making it the perfect dog shampoo.
9. Medilogy Biotech Dog Shampoo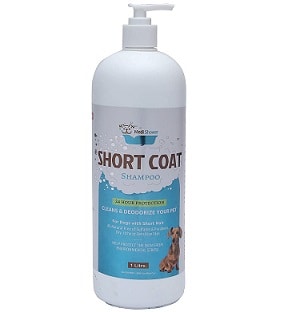 Another great choice for cleaning pets, Medilogy Biotech dog shampoo is ISO and GMP certified and is one of the most recommended shampoos for pets that may have allergies to grass, food, or flea bites. This dog shampoo has a balanced pH so it is sensitive to your dog's skin and doesn't contain any harsh chemicals, sulfates, parabens, artificial dyes, etc., making it safe for use as well.
With this shampoo, you can add some brightness and shine to your dog's coat and keep it white and shiny.
10. Medfly Healthcare NexPet Herbal Anti-Tick Shampoo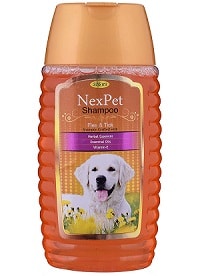 Medfly Healthcare NexPet Herbal Anti-tick shampoo is another great dog shampoo that can help you maintain a healthy coat on your dog.
This amazing shampoo contains natural ingredients that can effectively repel or kill fleas, ticks, etc. and even manages dandruff on the skin.
Also Read : 10 Best Earphones Under Rs 500
Enriched with ingredients like lanolin, Vitamin E, and essential oils, this shampoo effectively moisturizes your dog's coat and controls the fleas. Plus, since it is pH balanced, it is gentle on your dog's skin and is useful as a regular cleanser.
Consider the pH balance of the Shampoo
One important thing to note when choosing a good shampoo for your dog is that your dog's skin is more alkaline than human skin. So, you need to select a dog shampoo that is pH balanced and suitable for your dog's coat.
Don't use products with acidic ingredients as your dog's skin is thinner and more sensitive than yours. So, if you use such products, it will irritate their skin and even make them itch.
Avoid a Few Ingredients in your Dog Shampoo
You will easily find a wide range of dog shampoos that can tackle each dog's condition. However, a few of the ingredients used in some of these shampoos can harm your dog's delicate skin so you need to be careful.
Also Read : 10 Best Gaming Headphones Under Rs. 5,000
Make sure that you always check the label on the dog shampoo and avoid buying products that contain chemical fragrances and artificial dyes. Also, stay clear of shampoos that are made up of parabens, sodium laureth sulfate, mineral oils, lauramide DEA, and so on. Instead, you should opt for shampoos with natural fragrances like citrus, lavender, eucalyptus, and chamomile.