So, after a lot of thinking and waiting, you have decided to buy your dream 3D printer. That is a great decision, you have made. But things started to get twisted when it comes to choosing the best 3d Printers in India. Why? Because the market is full of options when it comes to 3D printers.
On top of that, a 3D printer is a complicated machine. So, you must be familiar with all the ins and outs of it. There are a lot of things you need to be aware of prior to buying a new 3D printer. As result, we have jotted this post down to help you out on choosing the most perfect 3D printer for you.
Now, without spending more words, let's jump right in…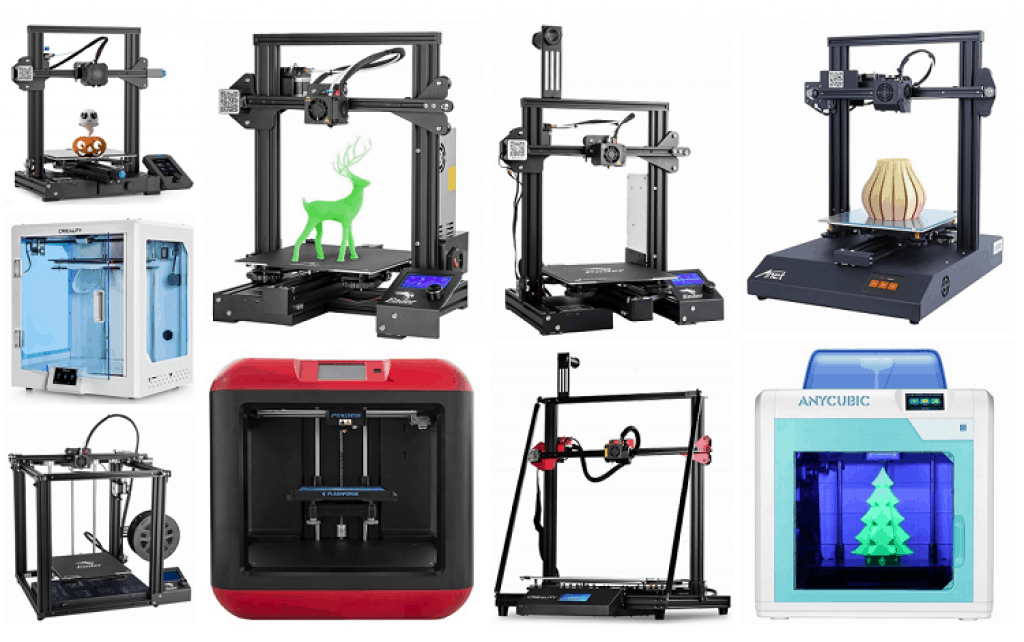 Article Contents
Things to Consider While Buying These 3d printers?
In the beginning, we have told you that you will need to consider a lot of factors before you can decide on a 3D printer. Now, in this section, we will talk about some key aspects of a good 3D printer. So, let's go…
Print Quality
Of course, you would want the best printing output from your printer. But the better the printer it will be pricier as well. Now, the quality of the printing of your 3D printer will depend on 2 parameters that are 'Print Resolution' and 'Print Speed'.
The print resolution term denotes the level and quality of the detail a printer can output. This is referred to by 'microns'. To be noted, the smaller number, the better output you will get from your 3D printer.

And, when it comes to the print speed, the faster the printer can print, the better. So, if you can get a printer
Build Quality
3D printers are made with various types of raw materials. For instance, you will find 3D printers made with metal or even plastic. So, depending on the build quality, the lifespan of the printer will depend. If you want to get a long-lasting 3D printer, you should go for one that is made ruggedly.
Price
Of course, the price of the printer is another top factor to consider. 3D printers come in different price ranges. You can get one for about 10,000 Rs as well as you can spend over lakhs on one. It is up to you to set up your budget for the printer you are going to buy.
As usual, depending on the price, the quality and features of the printer will vary. Typically, the price of the 3D printer depends on mainly 2 things that is the output quality and the other features of the printer. But if you are a hobbyist, you can get by with a budget-friendly one without any issues.
Community
As with any other tech trends, you will find a lot of online or offline communities regarding 3D printers and 3D printing. So, before you buy a 3D printer, you can surf the internet and find out what others are saying about this machine. That is a very good way to start your research on the 3D printer you are going to buy.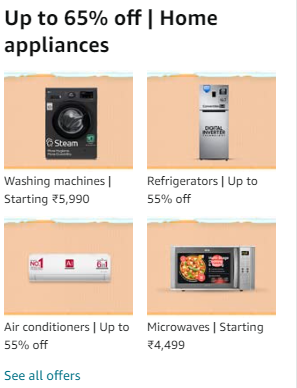 There are a few other factors as well. But we will be talking about those in the following sections separately.
Best 3d Printers in India
1. 3 idea Imagine Create Ender-3 V2 3D Printer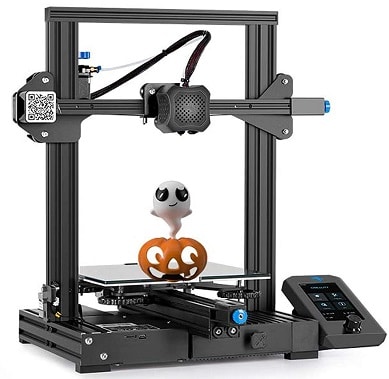 The first 3D printer on our list is from 3idea. This is one comes with a ton of features. Also, the price is not that high. So, for beginners, this could be a good starting point. The Ender-3 V2 comes with a MeanWell power supply. And it is concealed into the machine. Also, it has a rotary knob that can be used to feed-in filament effortlessly. It has a printing volume of 220x220x250 mm.
The heated bed is made with Carborundum technology. So, it heats up very quickly. The best part of this 3D printer is that it has a resume function. So, you don't have to worry about any future power failures. The motherboard is very silent, so it will operate without any loud noise. The brand new touch screen interface also has an LCD display that will be helpful for operating this printer easily even for beginners.
Pros:
Resume print function
Effortless filament feed-in
Touch screen user interface
Budget-friendly
Carborundum glass platform heated bed
Cons:
Check Cheapest Price : Amazon
---
Also Read : Best Ink Tank Printers in India For Home & Office Use
2. WOL 3D ENDER 3 ORIGINAL DIY 3D PRINTER: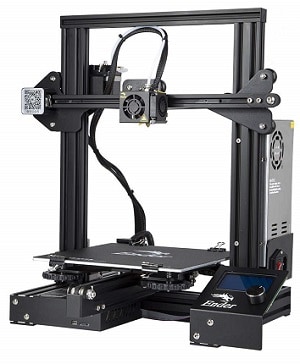 This is another one from Creality. However, as you know in India, one of their distributors is WOL 3D store. And, they are offering this printer at a very affordable price. Remember, this is the original version of the printer we have reviewed above previously. So, it doesn't have all the bells and whistles that the upgraded version has.
It comes semi pre-assembled. So, you will not have to wait for a long time to use it after it arrives. The hotbed of the printer takes only 5 minutes to get reach up to 110℃. And it offers a printing size of 220*220*250 mm. In that sense, it is a very great printer for the price.
Pros:
Very much affordable
Comes semi pre-assembled
Resume function
Very good price to performance ratio
Cons:
Outdated firmware, so you will have to do it manually
Check Cheapest Price : Amazon
---
3. 3IDEA Creality Ender 3 Pro 3D Printer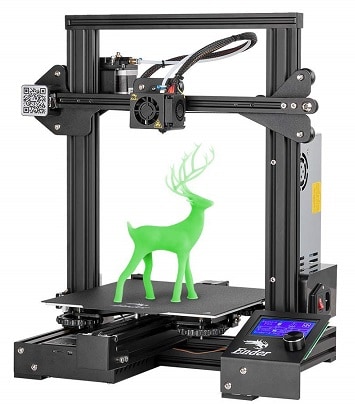 The market is dominated by Creality 3D printers because of their competitive pricing and battery quality 3D printers. For instance, another of their 3D printer has made our list. This is the Pro version of the Ender 3. This one comes with a branded MeanWell power supply. Also, the build surface plate on this one is removable.
It comes in a semi-assembled condition. So, it will be very easy for beginners to work with it. You will also love that it has a printing size of 220x220x250 mm. And the best feature of all, the resume function is also available here.
Pros:
Comes Semi-assembled
Has resume print function
Integrated with MeanWell power supply
Removable build surface plate
Cons:
The instruction manual could be better written
Check Cheapest Price : Amazon
---
Also Read : Best Printers For Small Business and Home Use in India
4. Comgrow WOL 3D Creality Ender 3 Pro 3D Printer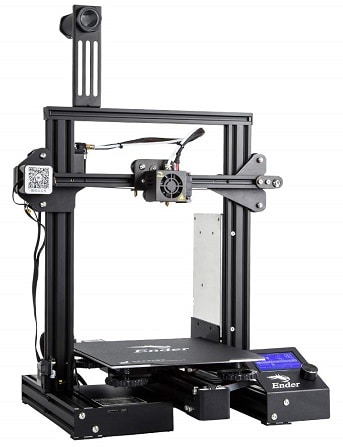 We have already talked about the Creality Ender 3 Pro above. And this is the same product. However, it is distributed by another different distributor in India. In this case, you are getting this via Comgrow WOL.
As the distributor is different, the price and the after-sale service will be a bit different as well. And, we have already reviewed the product, so we will not spend much more talking about it. If you want a good quality 3D printer at a very reasonable price, then you should go for it.
Pros:
Good print output quality
Print resume function
Easy to assemble
Reasonable pricing
Cons:
The build quality could be better
Check Cheapest Price : Amazon
---
5. Anet ET4 Pro DIY 3D Printer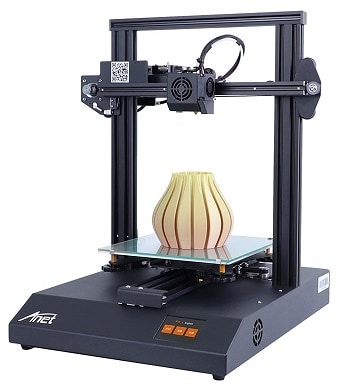 If you are a beginner yet want a 3D printer, then you should go with one that doesn't need to assemble fully. In that case, you should select this 3D printer. Because it comes pre-assembled. So, you will need about 10 to 15 minutes to set up the printer. The build quality of the Anet ET4 is top-notch as they have used a unibody aluminum frame with this.
It can also detect automatically when the filament runs out. So it will pause and alert you when it needs new filament. There is a colored touch screen LCD user interface in this. You will also like the inclusion of the MeanWell power supply. Overall, this is a very great mid-range 3D printer.
Pros:
Overcurrent protection
Made with aluminum
Comes with a touchscreen user interface
Easy to assemble
Cons:
Check Cheapest Price : Amazon
---
Also Read:

Best Wi-Fi Routers Under Rs. 1,000
6. 3IDEA – Creality CR-5 Pro 3D Printer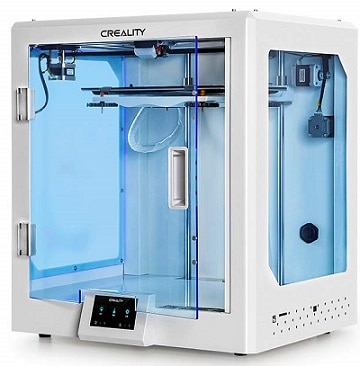 If you have a high budget, then you can take the Creality CR-5 Pro. We know that this is a very expensive 3D printer. But, it comes with a ton of high-end features. Also, it has an eye-catching design. As a result, we have included this product in our review of the best 3D printers in India.
This printer has a print size of 300 * 225 * 380 mm, which is very big for a printer in this price range. It comes with a firm structure. And enclosure. So, you will be able to use this printer safely and it will be stable while operating. In addition, it features a silent motherboard, a MeanWell power supply, and an easy-to-use control panel. So, even though, this is a pricey option, it will be worth it. Overall, this is a great option for beginners and hobbyists alike.
Pros:
Comes with a silent motherboard
Great looking and comes with a safety enclosure
Comes with MeanWell power supply
Great print output
Cons:
Check Cheapest Price : Amazon
---
7. ANYCUBIC Mega-S New Upgrade 3D Printer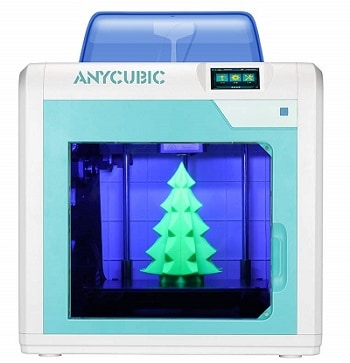 This AnyCubic Mega-S 3D printer comes at a very responsive price. But that doesn't mean it lacks features. On the opposite, it is full of premium features. The printer has a large print volume of 210 x 210 x 205 mm. It is made with metal frames. So while printing, it will be stable. They have used the Ultrabase platform as the heat bed on this printer.
As a result, you will be able to take off the output model very easily after it cools down. In addition, it has a TFT touch screen control panel. The printer comes almost assembled. You have to follow only 3 steps to assemble it. All in all, this could be a good budget-friendly option for beginners.
Pros:
Affordable price
Comes with Free test PLA filament
Easy to setup
AnyCubic Ultrabase printing platform
Cons:
Check Cheapest Price : Amazon
---
8. Flashforge Finder 3d printer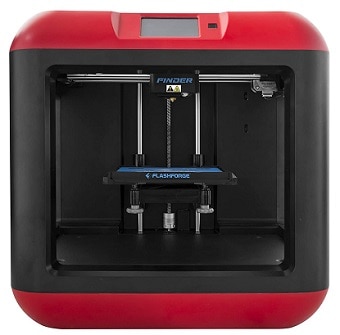 If you look at this printer, you will notice the minimalist design of this printer, first. It has a very clean design. There are no cables or power supply, or electronic parts outside the printer. Everything is concealed within it. In fact, all the components that got hot during the operation are kept away from touch.
This makes it one of the easiest to use and safe to use 3D printers in India. It has a print speed of 10 to 100 mm per second. The build plate uses slide-in technology. It also has a filament feed-in alert and assisted leveling function. All in all, this could be a great pick for students and kids.
Pros:
Safer user experience
Comes with touch screen user control panel
Very quiet operation
User-friendly even for beginners
Cons:
Check Cheapest Price : Amazon
---
Also Read:

10 Best Home Wi-Fi Mesh System in India

Best Note Cash Counting Machines
9. WOL 3D Creality 3D CR 10 Max Desktop 3D Printer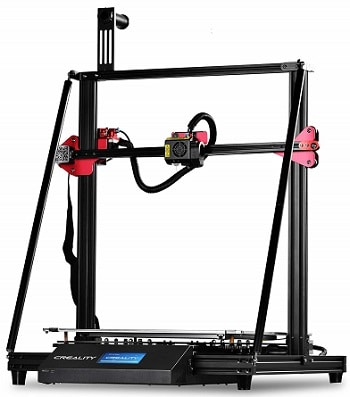 First thing first, this is another expensive 3D printer on our review of the best 3D printers in India. However, it is a top-quality printer that we couldn't leave it out. This one has a very large print volume of 450 * 450 * 470 mm. This one is equipped with 2 power supplies. One power supply is for the motherboard and another one is for the hotbed.
That way, there will be less to none electromagnetic interference while printing. It is very easy to assemble and the structure is very stable as well. It comes with features like comprehensive measurement points, automatic leveling, dynamic leveling compensation, and precise induction, etc. If the high price tag is not an issue for you, then you can go with this without any doubt.
Pros:
Resume print function available
Matrix automatic leveling
Touch screen control panel
Easy assembly
Cons:
Check Cheapest Price : Amazon
---
10. 3IDEA Creality Ender 5 3D Printer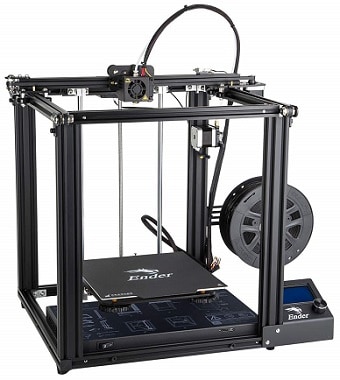 The last one on our list is the Creality Ender 5. This is a very powerful 3D printer. The most amazing thing about the printer is that it can offer very high-quality printouts. It has a print size of 220 x 220 x 330 mm. It comes with a Landy power supply, which from a top brand. There are dual Y-Axis motors.
So, it can offer very precise printing. You will also like that it has the resume function. So, in the case of a power failure, it will be able to start printing from the moment it was interrupted. The printer also comes 60% assembled. So, most users would be able to set it up very fast without any issues. Overall, if you have the budget, then you should get this one.
Pros:
Stable structure, rugged build quality
The building plate is removable
Comes semi-assembled
It has a resume print function
Cons:
Check Cheapest Price : Amazon
---
Who are these 3D Printers for?
3D printers have extensive usage. As the name suggests, it is a printer machine that can output 3D models. So one can use a 3D printer to create customized and unique models or new parts of machinery.
You can also design jewelry, Lego sets, figurines, phone cases, keyboards, keys, mouse, automotive parts, and more. In shorts, you can produce any products that have a 3D model with a 3D printer. So, a 3D printer can come in handy for anybody like a hobbyist or a professional in any sector.
How to Use A 3D Printer?
Using a 3D printer is not that difficult. However, if you are new to this, you should research and learn about the procedure before you begin trying 3D printing. First, you will need to assemble or set up your 3D printer. For those reasons, you should follow the instruction manual that comes with your machine.
Because not all the 3D printers have the same assembly design. And if you want to start learning 3D printing, then you will have to get help from others on the web, or videos sharing platforms like YouTube. That is the best and easiest way to learn 3D printing nowadays.
Precautions to Take While using a 3D Printer?
You know a 3D printer actually produces a lot of heat. In short, you are working with heat while using a 3D printer. So, when you are using a 3D printer, you should be very careful. Typically, you will use heated plastics to create the output model.
In the process, the heat bed, extruders, and machine itself can get very hot. So if you are not careful, you might burn yourself. Added to that, many printers don't come with an enclosure, so in those cases, you should be more careful.
Also, in many cases, ABS filaments tend to produce fumes while printing. This is very common, so no need to get scared. But you have to be prepared for that. Also, if you need to print a lot, then you should make way for this smoke to get out of your room.
Also Read:
Types of 3d Printers
3D printing is a very broad term. So, we could classify 3D printers in a ton of types. However, to keep it simple, we will talk about the most popular 3 types of 3D printers here. And those are FDM (Fused Deposition Modeling), Stereolithography, and Selective Laser Sintering (SLS) 3D printers.
FDM (Fused Deposition Modeling) 3D printer
This is one of the most popular and common types of 3D printers you will come across most often. Most of the 3D printers we have talked about in this review fall under this category. This type of 3D printer is used mostly by hobbyists. As the name suggests, here, we will be using heated plastics to create the 3D model.
Stereolithography 3D printer
This type of 3D printer is a bit advanced than the FDM ones. Here, the machine uses an ultraviolet light beam to create the model. In this case, the printer doesn't extrude plastics. As a result, this type of printer can output a very high-quality printout.
Selective Laser Sintering (SLS) 3D printer
This is another more advanced type of 3D printer. In this case, there is no use of UV light. Rather, the machine uses lasers and powders to produce the output. Matter of fact, using this type of printer, you can print out even metal objects. And, you know this is not possible using the other two types of 3D printers.
Best 3D Printer Filaments
You know that to print out using a 3D printer, you will need raw materials. In this case, you will be using 3D printer filaments as the raw material. Primarily, there are 2 types of printing materials or filaments for 3D printers out there such as PLA (Poly Lactic Acid) and ABS (Acrylonitrile Butadiene Styrene) filaments.
Now, both of these have their pros and cons. Also, you will have to go for a type of filament that is compatible with your particular printer. However, both of these materials are actually thermoplastics. That means these are affected by the temperature.
Now, there are various brands that sell 3D printer filaments. And, they mostly come in 1 Kg. And, the thickness of those also varies between 1.75 mm and 3 mm. But most of the printers support 1.75 mm. As always, we will be sharing brief reviews of a couple of 3 printer filaments down below, for your convenience. So, let's go…
1. WOL 3D Printer Filament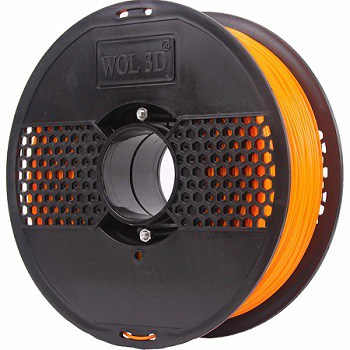 If you are looking for a product made in India, then this should be your choice of 3D printer filament. At the moment of writing this, this 3D printer filament is one of the best sellers in India on many online shopping platforms. It is available in about 21+ colors.
And, you will be able to get mixed colors as well. The price is very reasonable. And, it is a PLA 1.75 mm filament. The recommended heating temperature, the recommend extrusion temperatures, and the melting point of the filament are 60-80 ℃, 190-220 ℃, and 165 ℃ – 180 ℃ respectively.
Pros:
Reasonably priced
Even winding in the spool
Made in India
100% biodegradable
No bubbles
Cons:
A few customers complained that the filament keeps breaking
Check Cheapest Price : Amazon
---
2. 3IDEA Creality Ender 5 3D Printer Filament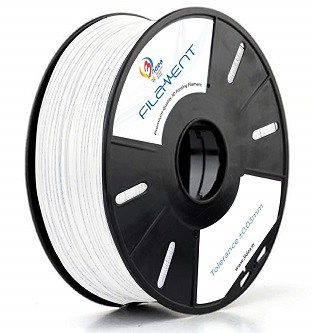 This 3D printer filament comes from the famous 3idea. This is also another very popular 3D printer filament online. With the spool, the weight of this package is 1 Kg. The diameter of the filament is 1.75 mm. It is available in more than 10 colors.
The base plate temperature of this is 20 to 50-degree Celsius. And the required extrusion temperature of this filament is 190 ℃ to 220 ℃. There is no jamming or bubbles in this filament. Overall, this is a great filament for your 3D printer.
Pros:
Budget-friendly
Environment-friendly
High impact strength
Pleasant fragrance
Cons:
Not perfectly 1.75 mm diameter, overall thickness might vary
Check Cheapest Price : Amazon
---
We hope you have found the perfect 3D printer for you in India. We have tried our best to make the list as versatile as possible. If you have any questions or suggestions, don't forget to drop us a line in the comments section.
Also Read :
10 Best Home Wi-Fi Mesh System in India
Best Wi-Fi Routers Under Rs. 1,000
10 Best WiFi Range Extenders Repeaters
8 Best Business Laptops in India
Best Lamination Machines in India
10 Best Water Dispensers in India