If you want to organize your essentials, label makers can be one of the best purchases of your life. There are many types of label makers available. They vary in functionalities, features, price, design, etc.
So, finding the best label makers in India is not a simple task. To make this easier for you, we have come up with a review post about these top label makers you can buy right now in India.
Who this is for?
A label maker has many usages. We know that using a label maker, you can print out labels as fast as possible without using your computer printer. Anybody can use a label maker. But if you love to keep everything tidy or organized, then you must need a label maker. It could be that you need to label the files or important documents.

Or it could be used to labeling the foods or beverages you are storing in the Fridge. For students, it can also come in handy if they want to label their notes or important piece of work. All in all, if you are looking for a better way to organize your belongings at home or office, you must get a label maker.
Also Read : Best Ink Tank Printers in India For Home & Office Use
Types of Label Maker?
Mainly, you can classify label makers into 2 categories such as Thermal Transfer and Direct Thermal Transfer. If you want long-lasting and high-quality labels, then you must use the Thermal Transfer label makers. They tend to be very budget-friendly. However, they use ink ribbons.
On the contrary, the 'Direct Thermal Printers', doesn't need ink ribbons. But the label printed by this type of printer is not as sharp as the 'Thermal Transfer' ones. Also, the prints will not last a long time. This type of label maker is picked because of its cheap price and ease of use.
Best Label Makers in India
So, let's get started…
1. Brother P-touch, PTD600 Label Maker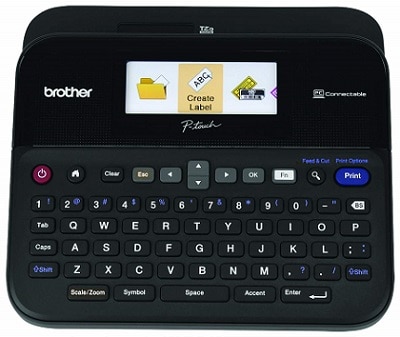 The Brother P-Touch comes with so many features that we can recommend it to our readers without a second thought. You will love its color display. You can also review the printing output before printing it. Also, the printing speed on this one is very fast.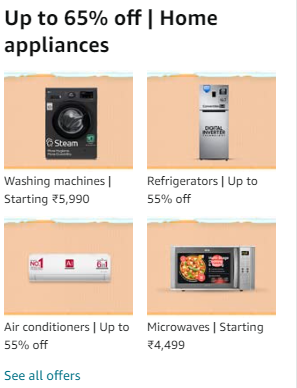 The label maker has 14 fonts, 8 font sizes, 99 frames, 11 styles, and more than 600 symbols. So, you can print a variety of labels with this. You can connect the label maker with both Windows PC and Mac. It can tape up to 24 mm. In total, it can tape in 5 different widths. All in all, if you are looking for a feature-rich label maker in India, this should be it.
Pros:
Comes with color display
Compatible with PC and Mac
Very fast printing speed
Split-back tape
Cons:
---
Also Read: Best Home Wi-Fi Mesh System in India
2. Dymo Label Manager 420P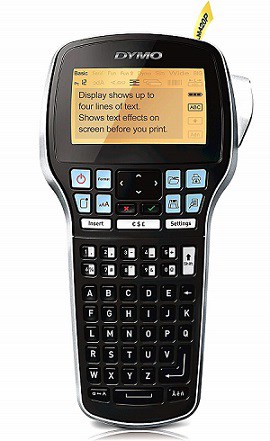 You know that Dymo is a well-known brand for manufacturing very high-quality label makers. The Dymo 420P label manager comes with such top-notch premium features. The Dymo D1 Standard labels are UV-ray and water-resistant. It comes with 6 fonts, 8 boxes, 7 text styles, and even the underline feature. Another awesome feature of this device is that it is a handheld one.
It can also store up to 15 labels that will be used more often. On top of that, it can print up to 10 copies of the same label at the same time. It features all types of symbols like diacritical marks, currency, punctuation, etc. You will find quick-access buttons for those. The backlit display can show up to 4 lines of text at the same time. Overall, it is one of the best label managers in India.
Pros:
Compact, lightweight, and easy to use
Cines with a large backlit display
User-friendly ABC keyboard
Comes with a rechargeable lithium-ion battery
Cons:
---
Also Read : Best Note Cash Counting Machines
3. Dymo Label Writer 450 UK/HK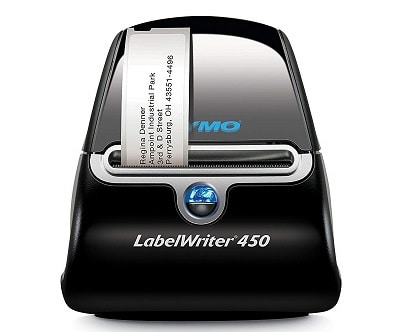 This is another label manager from Dymo. So, you can expect a top-of-the-line service from this one as well. This label maker can print 300dpi crystal-clear labels. In addition, it can also print up to 40 labels per minute.
It also has a USB connection, PC compatibility, and label release function. You will also like that it can print up to 60 mm labels. It comes with thermal printing technology. As a result, this doesn't need any toner or ink. In a way, it will cut your costs by a lot.
Pros:
Fast printing speed
Supports very wide labels
Easy to use
Very high-quality print output
Cons:
---
4. Casio KL-HD1 Label Printer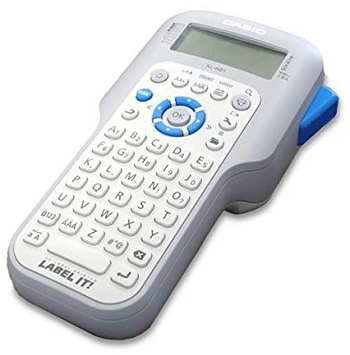 We all know about Casio and their quality products. So, if you want a label printer with the top-notch build quality and reliable life-expectancy, then you should go for this. This label maker is very user-friendly.
It is compatible with 12 mm printer tapes. And, it has a 200 DPI print resolution. Even though this is a budget-friendly label maker, it comes with a large display. We have also liked that it has a full ABC keyboard with navigation keys.
Pros:
Affordable pricing
Comes with ABC keyboard
Handheld design
Comes with 3 years warranty
Cons:
---
Also Read : 10 Best LED TV in India (Smart / Non Smart)
5. Casio KL-820 Label Printer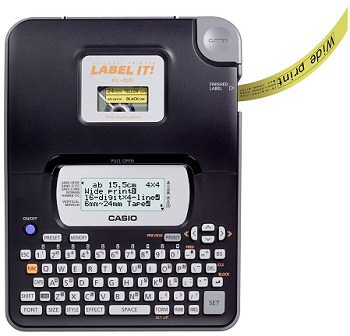 If you have liked the previous CASIO label maker above, then you must love this one. This is another featureful label maker from them. First of all, it comes with a full QWERTY keyboard. In addition, it has a display, which can show 4 lines/16 digits. There are 5 fonts in this label maker. Furthermore, you will like that you can print labels with this device in 5 different styles, which are shadow, bold, raised, outline, and normal.
It supports 5 different label tape sizes such as 6, 9, 12, 18, 24 mm. Plus, it supports up to 6 languages such as Spanish, English, German, Italian, French, and Swedish. One thing to remember that, you have to buy the power adapter of this label maker separately. This is a thing we didn't like about this one. Otherwise, this could be one of the best label makers in India, if you are looking for a QWERTY label maker without breaking the bank.
Pros:
Full QWERTY keyboard
Comes with a large display
Easy on the wallet
Comes with 3 years warranty
Cons:
Power adapter needs to be bought separately
---
6. BROTHER QL-800 High-Speed Professional Label Printer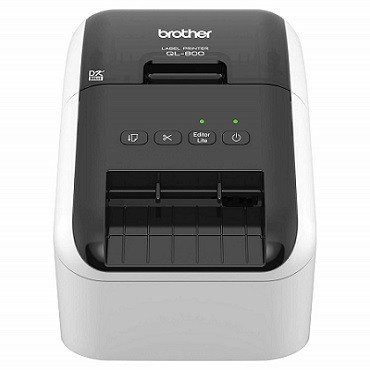 You know that Brother is one of the best label makers in the world. Most of their label makers last a long time. And, they also come with a heap of features. For example, it has a printing resolution of up to 300 x 600 dpi.
And the best part about it is that it doesn't need any ink or toner to run. Rather, it uses drop-in rolls. So, it will save a lot of your time and money in the long run. If you are in the market with a high budget and looking for a professional label printer, you will love this one.
Pros:
Very high-resolution print output
No ink or toner necessary
Easy to use professional label maker
Heavy-duty build quality
Cons:
Price is on the higher side
---
Also Read:
7. Dymo Label Manager 280 Rechargeable Handheld Label Maker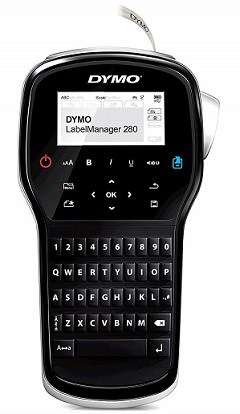 This is another top-rated label maker from Dymo. As usual, it also comes packed with a whole lot of features. The unique design of this device makes it a handheld and portable label maker.
It comes with 7 different text styles, 220 symbols, 8 frames, clip art, underline features, and more. In addition, it runs on a rechargeable battery. You will also love the addition of the backlit display and full QWERTY keyboard.
Pros:
It has a rechargeable battery
Compatible with Windows PC and Mac
It has a backlit display
Comes with a full QWERTY keyboard
Cons:
---
8. MHK MX-5500 Price Printer Label Gun 8 Digits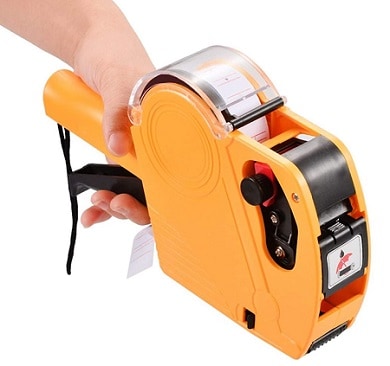 This is undoubtedly one of the lowest priced label makers on our list. This MHK MX-550 label maker is available in 3 colors such as yellow, red, and blue. It can print out labels up to 22 mm. You will get 2 ink rollers with it. And, you can also refill the ink roller whenever necessary.
This is one of the most portable and easy to use label managers out there. However, many customers complained about the build quality. If that is not an issue for you, you can go with it.
Pros:
Very cheap
Available in multiple colors
Never jam design
Refillable ink roller function
Cons:
The build quality is not great
---
Also Read : Best 3d Printers in India
9. Dymo Label Manager 160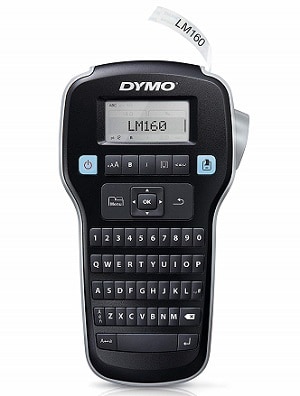 If you are looking for a budget-friendly yet feature-packed label maker, then you should look no further. This label maker from Dymo has a wide variety of features. For instance, it has 6 font sizes, 4 frames, 8 text styles, and more than 200 symbols.
It also has a large LCD to make labeling easy and correct every time. Plus, the device also comes with fast-formatting keys. It will turn off automatically when not in use to save the battery. You can run it via AC or DC power. However, you will need six pieces of AAA batteries for DC power. And for AC, you will have to buy the adapter separately.
Pros:
Budget-friendly
Can be used by one hand
Full QWERTY keyboard
Comes with a 1-year warranty
Cons:
---
10. Casio XR-18YW1-W-DJ Label Printer Tape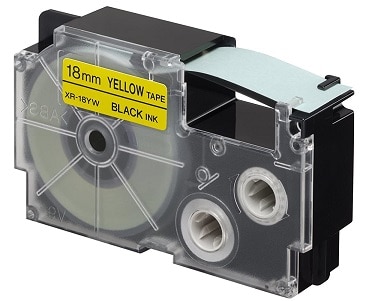 The last one on our list is not a label maker. Rather, we thought would review a label printer tape for you. This is the label printer tape from Casio. That means it is compatible with most of the Casio label makers.
It is available in various colors like red, green, white, blue, clear, etc. It contains 8 meters of tape. And this is an 18 mm wide tape. So, if you any of the Casio label makers from their KL series, then you should get this one.
Pros:
Affordable yet premium quality
Available in multiple colors
Compatible with most Casio label printers
Cons:
How to Use a Label Maker?
As with any other electronic device, depending on the type and model of the label maker, the process of using it will be different. Remember, you will have an instruction manual with your particular label maker.
And all the information on how to use that label maker will be written on that. So, follow the user manual carefully and you will be using your new label maker in no time.
Things to Consider While Buying Label Maker?
Portability
A label maker must be portable. Otherwise, it will be worthless. Or instead, you could use your computer printer.
Print Quality
Of course, the better the print quality of your label maker the better. But bear in mind, depending on this quality, the price might vary.
Print Speed
You will want a label maker that has ultra-fast print speed. That way, you will be able to print out as many labels as you want faster and save your precious time.
Build Quality
If you are buying a label maker from a reputed brand, then you can expect a good build quality. We have heard from various users that some of their label makers are going strong even after 10 to 15 years of use. This is because they have bought theirs from a top brand. So, go for a label maker with a reliable build quality.
Availability of Fonts, Styles, and Other Functions
A full QWERTY keyboard could be a great addition to your label maker. Also, you should look for multiple different fonts, font sizes, and text styles on your label maker. As usual, your label maker should be able to use different width tapes. Also, a label maker that is compatible with computers could be a plus. It goes without saying that it is better to go for a label maker that has a backlit display.
Last Words
If you are still with us, then you are now familiar with some of the best label makers and label makers tape in India. In addition, we have also talked about some critical information regarding label makers. So, we hope this post was helpful for you to choose the perfect label maker for you. As always, don't forget to share your thoughts in the comments below!
Also Read :
10 Best Home Wi-Fi Mesh System in India
Best Wi-Fi Routers Under Rs. 1,000
10 Best WiFi Range Extenders Repeaters
8 Best Business Laptops in India
Best Lamination Machines in India
10 Best Water Dispensers in India