Recently updated on November 20th, 2023 at 09:42 am
"Unique Design With Comfortable Fit"
I am writing this review after using these Stuffcool Monty wireless earphones for a few days. For those who are in a hurry let me tell you that they fit great and sound well. The kind of stability you feel due to this unique earpiece design is cool. Neckband is solid built and feels light. I won't call them perfect , the finishing can be better and sound can always be more rich but in a budget under 2k you can surely give them a go.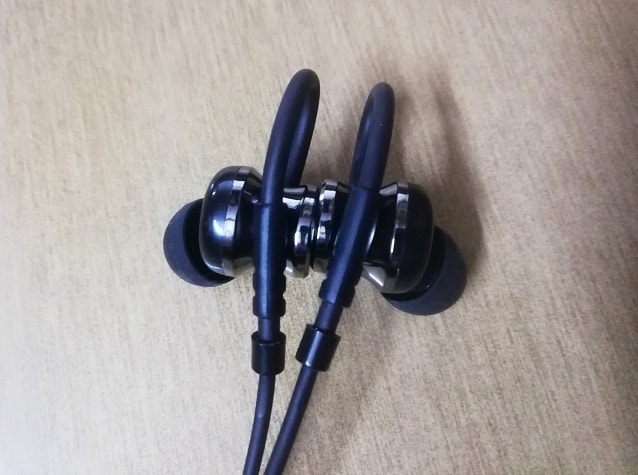 Design and Build
This design is made for stability and secure fit. Especially if your looking for something to do some running or workout then this is just a match made in heaven. The earpiece are bent at just the right angle , that they don't move an inch after going in. The controller box has a smooth rubbery finish and neckband is flexible enough to give you a comfortable wearing experience.
The permanent earfin/earhead design made by the wire making a full 180 degree fin then going inside the earpiece, adds to the stability and these little things combined makes Stuffcool Monty bluetooth earphones worth giving a try.
Also Read : Best Earphones Under 500

Sound
Vocals are clear , beats are good. Even after you increase the volume to max on you smartphone , you can still increase it more through the volume plus button on then bad boys. They can get really loud and sound is balanced enough. You will be able to enjoy most of the songs for your playlist just the way you like them. If your an audiophile then use an equalizer app and balance the sound as you wish. These will be able to support it.
The only problem I faced was during voice calls , the end person told me that my voice is low so I had to switch to another earphones.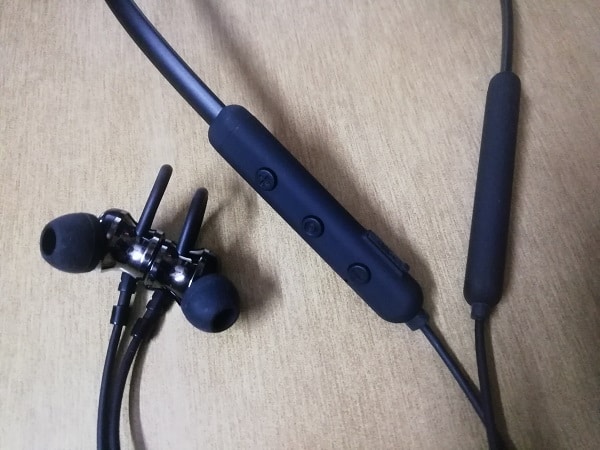 Connectivity
Enabled with Bluetooth V5.0 chipset you can link these to upto 2 devices at one time. While turning on/off and connecting , there is no irritating beep or tunes. Just a simple computerized voice " power on " and same. I didn't face any disconnection or any other issues with connectivity. If you face any problem with dual linking then refer to the instruction maual , it's explaing in easy 4 steps.
Also Read : 10 Best Earphones Under Rs 1000 in India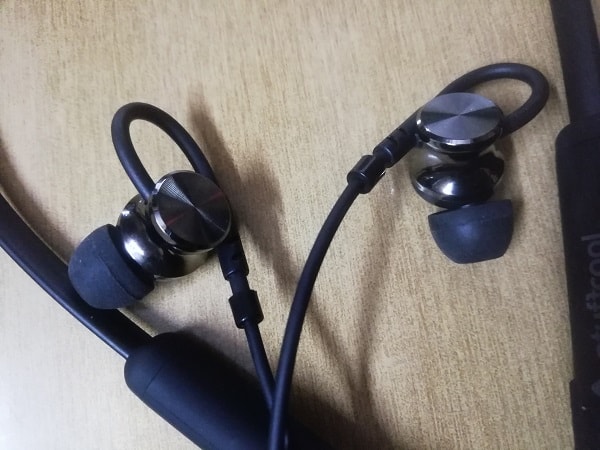 Final Word 
All is all these are a pair worth recommending.
"With great stability comes a great sound"
I will have to test these more to see if they last long enough but feels durable till now. Battery backup is somewhere around 5 to 7 hours depending on how I use them. If your looking for a new pair of wireless earphones then give these Stuffcool Monty a try , great fit.
Also Read:
1) Best Wireless Bluetooth Headphones For Watching TV
2) Best Earphones Under Rs. 200
3) Top 10 Wireless Over-Ear Headphones Under Rs. 3000