Yes, I know that all of you might have heard somebody say that Skullcandy crushers are amazing headphones for bass lovers before coming here. But is it a rumor or is it a legitimate statement. Let's find out.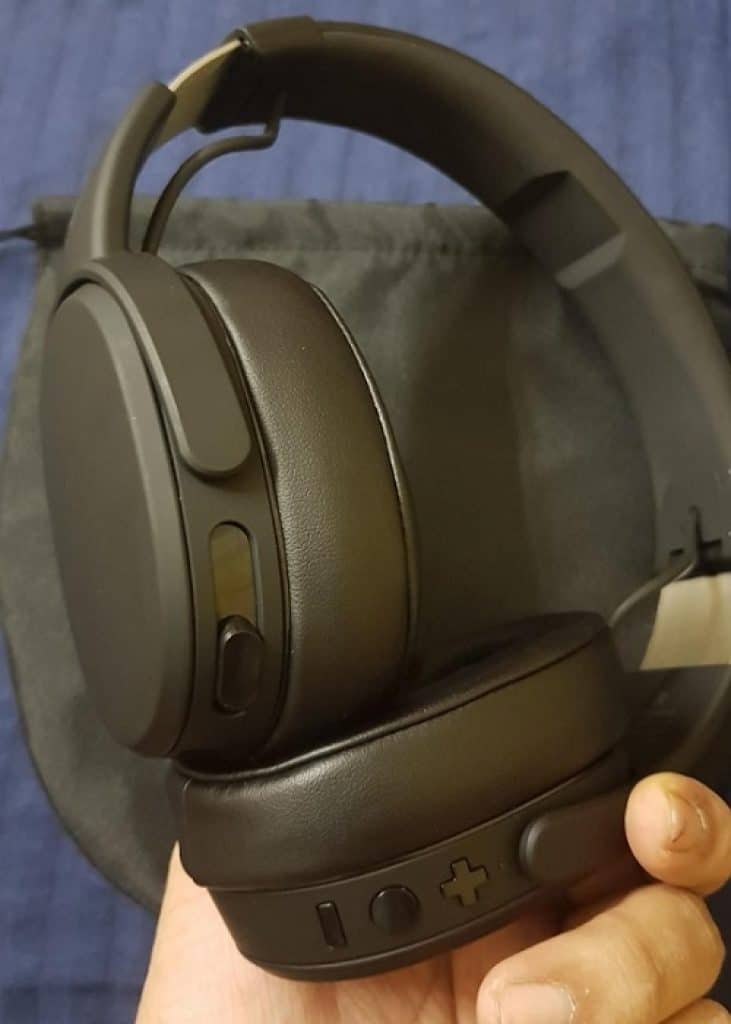 Pricing
11,999 INR mrp but you can catch these for about 9k on Amazon.Also, recently in a sale on Skullcandy official website this headphone was sold for about 7k.So,price of this one fluctuates quite largely.
Also Read : Best Wireless Earphones Under 1000
Packaging
The packaging experience is good but don't get me wrong it is a standard packaging which doesn't feel cheap while unboxing.The box opens like a copy which is quite unique and good.The box includes the crushers wireless headphones, micro usb to usb charging cable, protective carrying case and another aux cable with microphone and remote.Along with the user manual paperwork which is not be told.
Also Read : Best Gaming Headphones Under Rs 2000 in India
Built Quality ,Design And Looks
The design is pretty simple but manages to get itself noticed.It is a lightweight (275g) headphone which you will automatically notice when you first get them in your hands.The curvature of the head band manages to boost the overall headphone look.
There is a small notch inside the inner part of head band of the headphone so that when you hang them on any hanger you do not mess up that part.The head band of the headphones has vinyl in itself and it is a nice and plush vinyl but it is only on one side.The ear pads are made of the same vinyl used in the head band.And the earpads are nice and huge that will treat your ears correctly.
The overall design of the headphones is minimalistic which a lot of people like and desire for themselves.There is an led included in the headphones too which is very simple but some brands forget to include it.To connect with a device you have to press and hold the power key for 3 seconds then it will show the bt headset on your device.
When it is searching for a bluetooth device it will blink red and blue light indicating it from the led.
When its charging red light indicates charging and after 2 and a half an hour it will fully charge and green light will indicate that it is fully charged.
But what may be a thing to be worried about in the design is the wire that is exposed from both sides which even gets slightly pulled when you extend the head band.So Skullcandy better know what they did here and that it is not a thing that bothers their customers.
The crushers look very decent and pretty on your head which stands out from its competitors even being so simple.
Also Read : 10 Best Gaming Headphones Under Rs 5,000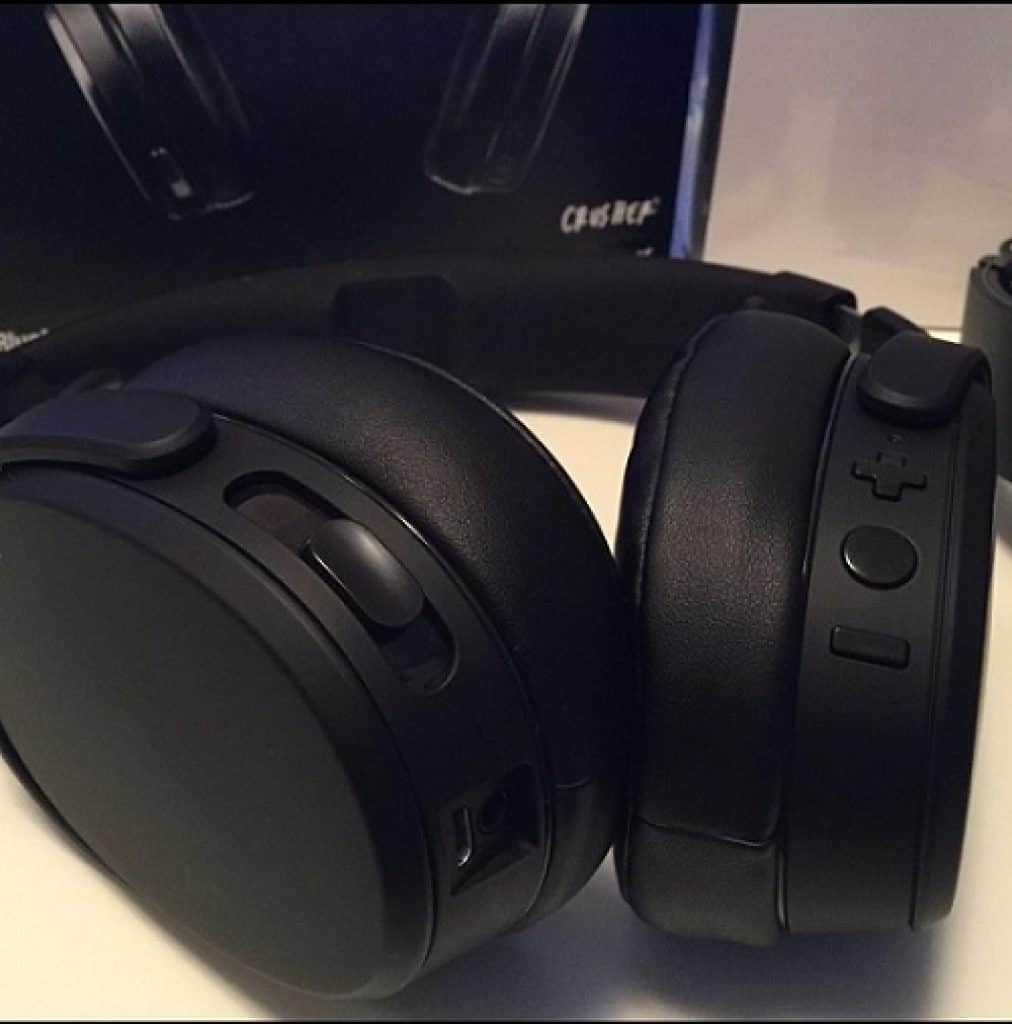 Included Features
The crushers wireless have plenty of useful features which is what you should expect at this price point otherwise why would you pay such an amount which is considered between mid and high budget in India for headphones if it does not cover the useful features you want.
One of the main features is sensory bass which Skullcandy claims that they have patented their crusher technology considering it a Skullcandy innovation. The technology helps the headphones feature powerful bass drivers in each ear cup which are customizable according to your preference using the another important feature of this headphone which is the bass control slider present on the headphone. These custom drivers deliver adequate vibrations in response to low end frequency from the audio you listen from these cans.
The headphones advertise " bass you can feel " very boldly as they trust the technology we discussed above and are very confident for the headphones to have immersive sound that gets you lost in them.
If you are a bass head you get the bass slider to play with to find the taste that fits you perfectly. If not then you can anyways lower it to have that balanced and non head rattling bass.
Also Read : Best Gaming Laptops Under Rs 50000
The headphones have a 40 hours of battery life with the lithium metal battery it uses that is seriously enough to protect yourself from charging it every time rather enjoy the music and forget about the battery as it will last for a normal user many days. You can go anywhere with this forty long hours of battery life and Bluetooth. Which I forgot to mention that it is a bluetooth 4.0 , yes it is not the latest right now but it has what you need and you are not missing out for what you are paying for this.
The headphones feature rapid charge facility which lets you charge them quickly and get back to using it.The 10 minutes of charging gets you about 3 hours of play time which is what you should be happy about while paying what its asking because maybe this isn't the fastest you can get but it is fast enough for our usage.
Anyways if you lose the battery you always have a wire which whenever connected makes it a wired headphone which now is not short of battery as it will now use your device's battery.
It has stereo haptic bass which is very good and useful to provide a strong bassy experience.
Also they have the 40 mm dual drivers which deliver crazy bass with the haptic engine.
These headphones have two years of warranty that gets you covered because some users do complain that the plastic build does not promise to hold it together for long for them but this thing is subjective as different users treat their products differently.But this warranty secures you anyways.
It has passive noise isolation which is not comparable to the active noise cancellation you see these days but these headphones are not meant for that purpose these are meant to produce joyful and fun bumping music and they surely do that.
Also Read : Best Earphones Under Rs 1000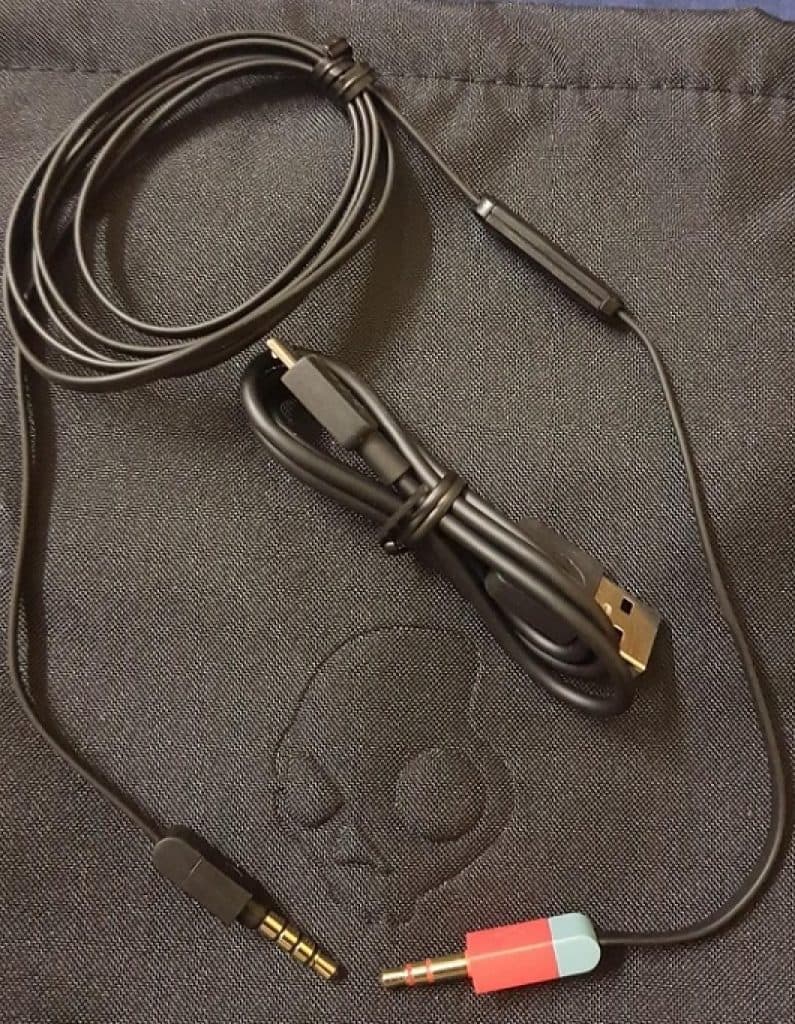 Mic Quality
Being wireless the headphones have a built in microphone that is not excellent but does the job and you can take calls on them but I would not suggest these for gaming purpose in the wireless mode not because of the mic but due to the latency the wireless functionality brings along and you can overcome this problem with the aux wire that comes with the headphones inside the box as using them in wired mode will eliminate the latency issue while gaming.
Also Read : Wireless Headphones Under INR 2000
Sound Quality
Coming to the section which is much anticipated by the readers, the sound quality.The headphones have dual drivers which prevents distortion that happens from a single driver and I do not mean the distortion you are thinking what I mean here is that when the low end in your audio hits the mid end and high end remain pretty much unaltered.The internal amplifier that is in these cans is very good and does its job very well and for that thumbs up to Skullcandy.If you watch movies or play some games involving action scenes or some low end providing scenes then you will truly have an immersive experience due to these and it will provide you that theatre like experience.
Also Read : 10 Best Bluetooth Earphones Under 2000
So now you know that when we combine these dual drivers with a powerful amplifier the crushers is what comes as output.The sound quality is really phenomenal and if you are a bass lover then you are going to love these and put them on your head the whole time as these pack some really good bass and it tickles your ears when that low frequency kick in.But even if you are not one of the bass lover then also you will enjoy them after lowering the bass from the dedicated bass slider on these bad boys.The sound makes you feel as if your head is in a sub woofer.The 40mm drivers does get the job done.Some users say that due to the haptic bass being delivered the bass feels fake and not real like the Sony's which have dedicated lower frequency range.And they say that it feels like the bass inside a closed car heard from the outside but trust me this is subjective and after using it I can say that bass amazes me and I would not nitpick here as it is awesome for bass.
So overall the sound is solid for the price and competitive too due to which you can feel tension free while paying the price that some might consider quite hefty.Now you know that you will not be disappointed if you are in the majority but if you are the one who nitpicks out of everything in this world trust me you can not be satisfied with anything because it is the problem with you not other things.
But here is a point if you have experienced some insanely low frequency or some good bass audio products that cost good then you might notice that the bass in these cans is somehow a vibration caused due to that so called haptic engine and nothing extra ordinary if you understand what I am trying to convey.
Also Read : Best Earphones Under Rs. 2000 in India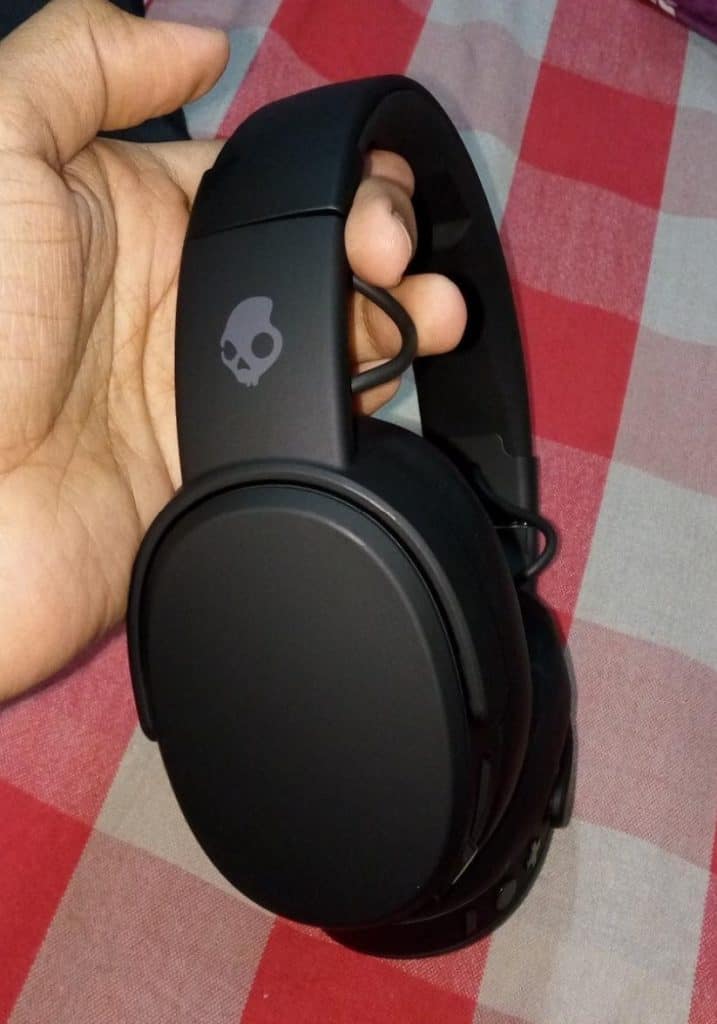 Pro Tips And Conclusion
The warranty may be considered voided if any of the following occurs –
1)Warranty shall be void if the product has been opened, attended at any unauthorized service center or third party.
2)Faults of which the purchaser was already aware of at the time of purchase.
3)Damage by any violent head-banging session (wearing the headphone the improper way).
4)Faults due to some accident, lightning, misuse and ingress of water/moisture.
5)Faults due to wear and tear and force majeure.
6)Faults due to exposure to caustic substances, fire, improper ventilation, dropping, mishandling or excessive shock or any external cause beyond Skullcandy's control and/or any damage caused due to tampering of the product by an unauthorized agent.
7)Warranty shall not cover any damages resulting from unauthorized adaptations, improper or reckless use, damage on account of high ampere charging, defined as charging ampere > 1.1A or unattended long duration of charge exceeding 30 mins.
This is what I came across while I was looking about them, that some people got the replacement if they broke their units somehow but some did not.So the above was informed to them by the Indian Skullcandy dealer which then stands as a part of regulations from them so you should know this if you need to know about the warranty.
Although I have always stated that this is truly subjective as people treat their headphones or articles differently but the product being the same they have different experiences with it.
Anyways irrespective of what I think I have shared with you what problems some users faced with the product so yes that is it.
Other than this the brand "had" made an excellent image in Indian market for some time and people even recommended their products due to the quality and support to others very confidently but these days due to the poor response of the Skullcandy support team to part of the customers who faced issues with their products and less service center which maybe I am wrong but there is only one in the country situated in Noida which further makes it less accessible for the customers in need.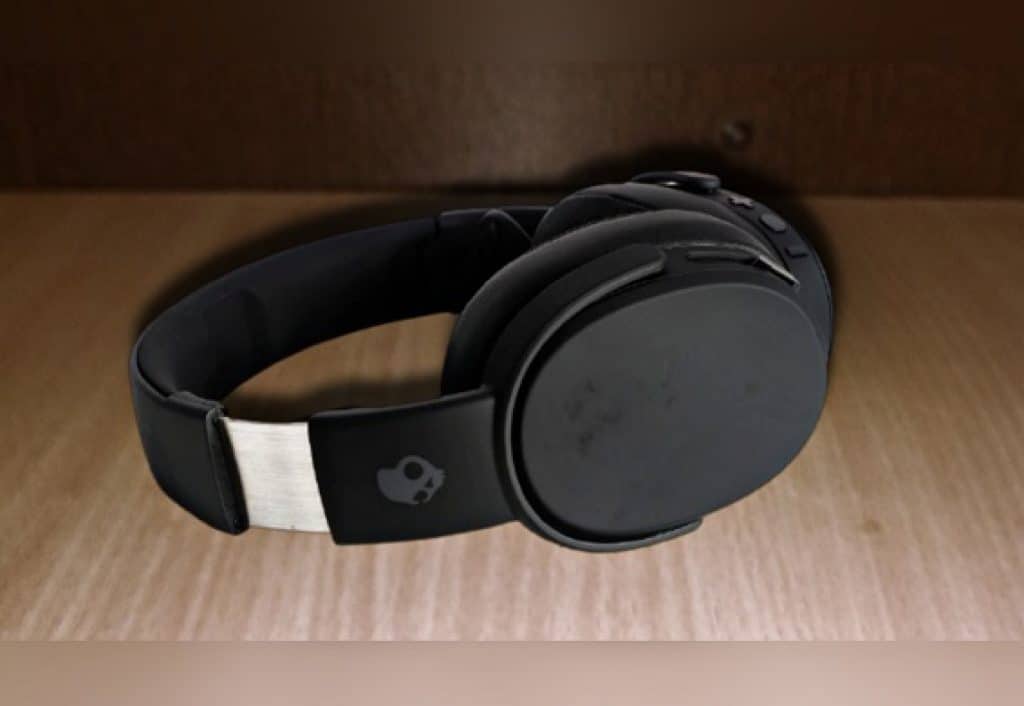 But you should listen to these specific headphones in person first, in the nearby store before having high expectations so that you are not disappointed in any manner after paying the price and this is the golden piece of advice from my side which will truly help you the most with the decision of getting these cans or not.
And yes sound leak is not a problem with these but yes unless you are watching inappropriate content with fully blasting volume in these you should not worry about that but if you do then this might be an issue.
Apart from all of this if you can get these in a nearby store at a reasonable price then buy it from them because then you would not face replacement issues as the store you buy it from will take care of it if you are facing issues within warranty time period themselves.Maybe that may lead to an overall different experience of the headphone.
And if you are a lucky person and get a perfect unit and do not figure out to mess it up then you will have the perfect headphones for the price and understand that I am telling the truth that yes they are competitively priced as they worth that much and offer everything the price can get.
Hope you now know enough about this headphone to figure out whether you want to buy them or not.
Thanks for reading this with your precious time.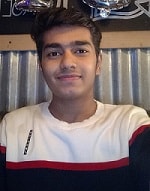 Written By : Hitesh Verma
I am a pc gaming and sound enthusiast for years and it excites me to be up to date with these markets.
---
Also Read :