Recently updated on June 18th, 2023 at 04:57 pm
Easy Handling and Baby Comfort
I got my hands on this Luvlap stroller a few days ago , since then I have been testing it's various aspects , handling , ease of use and doing some experiments with it.
Overall I find out that this Galaxy baby stroller is very easy to use once you get accustomed to it. The design and features have been made with great care and details in mind , which all enables more comfortable life with our baby. This thing is built very well , all parts working smooth and feels like something that I can rely on. I feel this baby stroller can be used for generations of babies to come in your family , because it is going to last long.
Buy Now : Amazon
Let's talk about it's various aspects in detail.
Also Read : Best Baby Strollers in India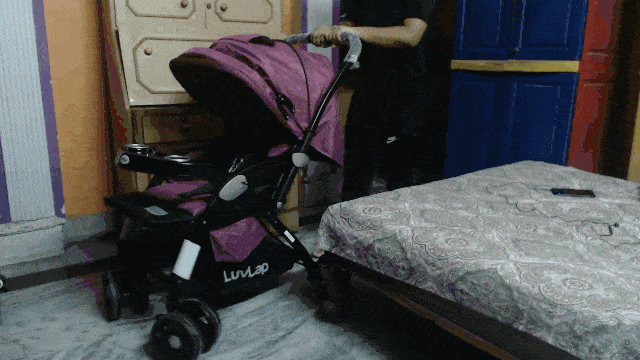 Built Quality & Durability
Let me tell you , that this product is very robust and sturdy. I feel like this stroller can be used a lot , first by your baby , maybe then your second baby or someone else in your family or friends.
Because this product is built to last long and is European Standard EN 1888 certified , so I am sure that every part is strong enough to last for years. To give you an idea this stroller weighs 12.8 kg , this will tell you the quality of material used and sturdy built.
Also Read : 10 Best Baby Wet Wipes in India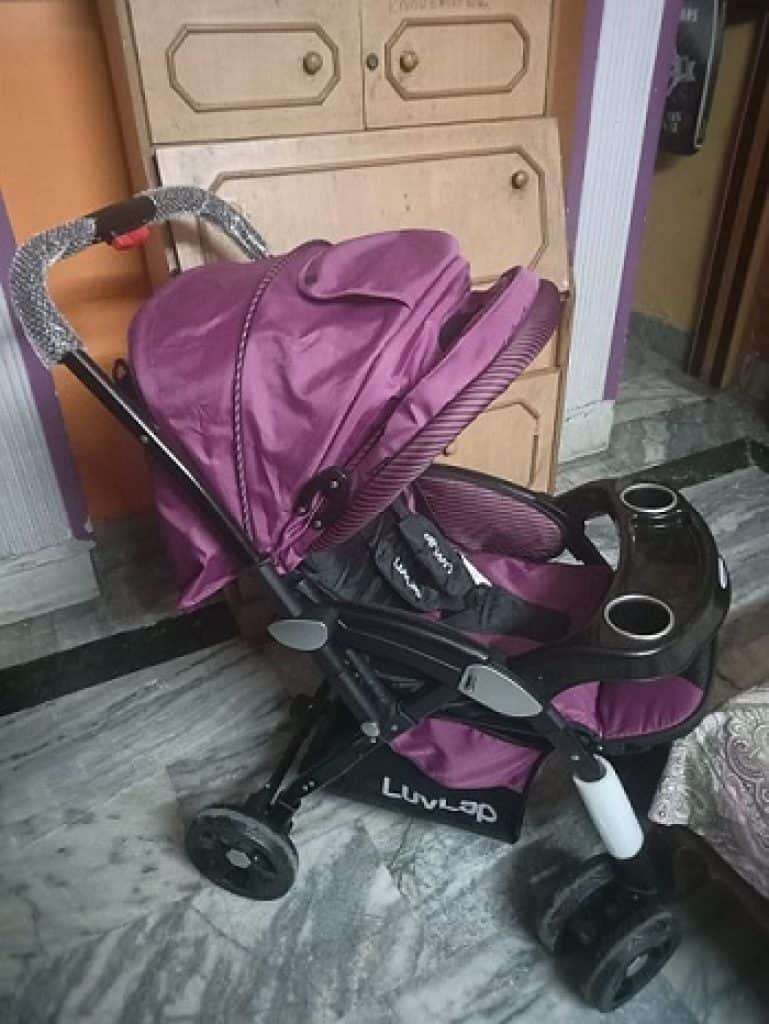 Be it the removable parts or fixed parts , everything screams of strong built. So you can be assured that this product is completely safe for your little one.
Equipped With Additional Features
These are the features which make Luvlap Galaxy stroller stand out from the rest.
1) Front and back wheel both are equipped with breaks , so any can be used depending on the front facing or back facing stroll.
2) 5 point baby harness to keep the baby secure and make sure that don't slide off or get out of the the stroller.
3) Handle bar can be adjusted for both front facing or back facing stroll.
4) Shopping basket at the bottom and looking space in canopy , to keep a watch on baby.
5) This baby stroller is ideal for children of age 0 to 36 months weighing upto 25kg.
6) Other features are food tray , 3 position seat recline and double layered canopy.
Also Read : 10 Best Baby High Chairs in India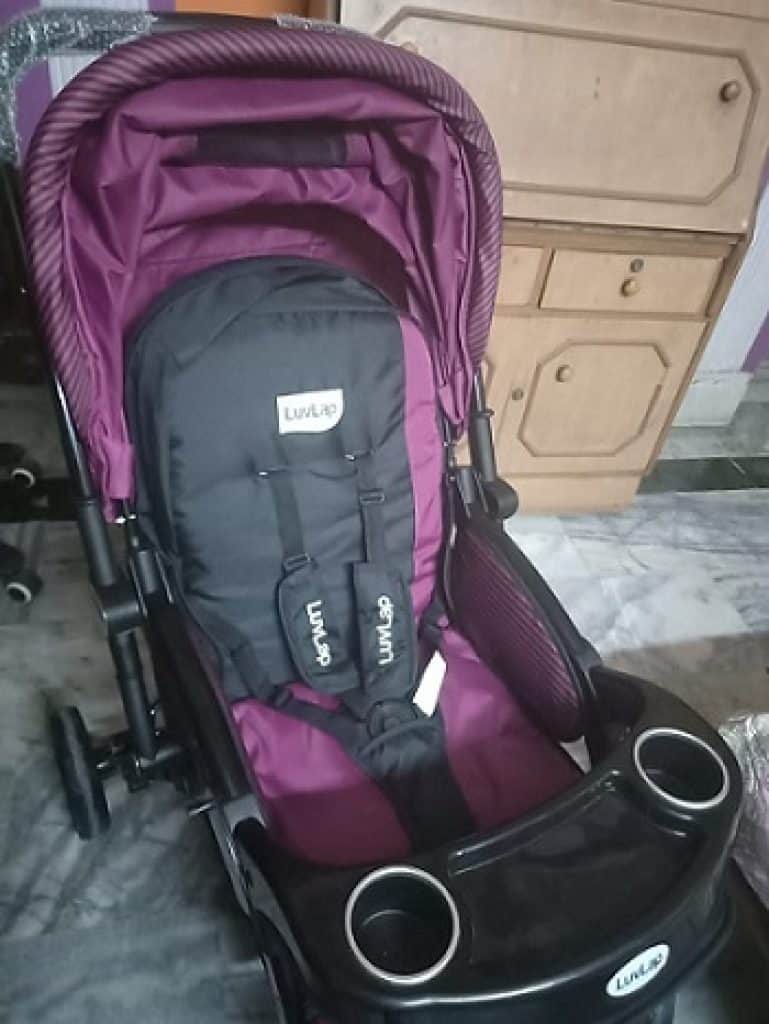 Why you should consider this stroller?
After doing some testing , I started to notice some features that made the rides fun and easy. Like the wheels are big enough , so they can easily move even on uneven surfaces and there are very less jerks.
It won't be wrong to say that it's an SUV of strollers , while other small strollers are like mini cars in front of it.
The seat is quite comfortable so your baby won't feel itchy or constricted , baby can be happy and enjoy the ride to full.
Buy Now : Amazon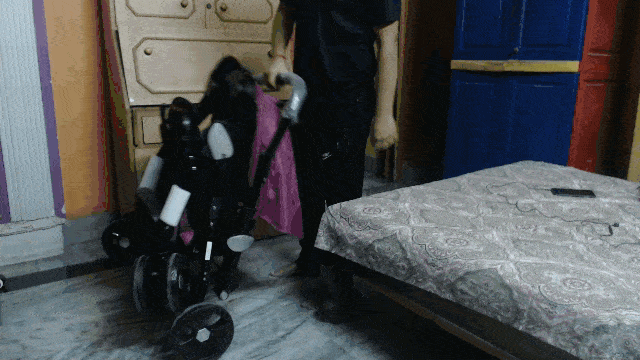 Thanks to Luvlap for providing us the Luvlap Galaxy stroller for this review.
---
Also Read:
1) 10 Best Baby Car Seats in India
3) Baby Bottle Sterilizers in India